By Graham K. Rogers
---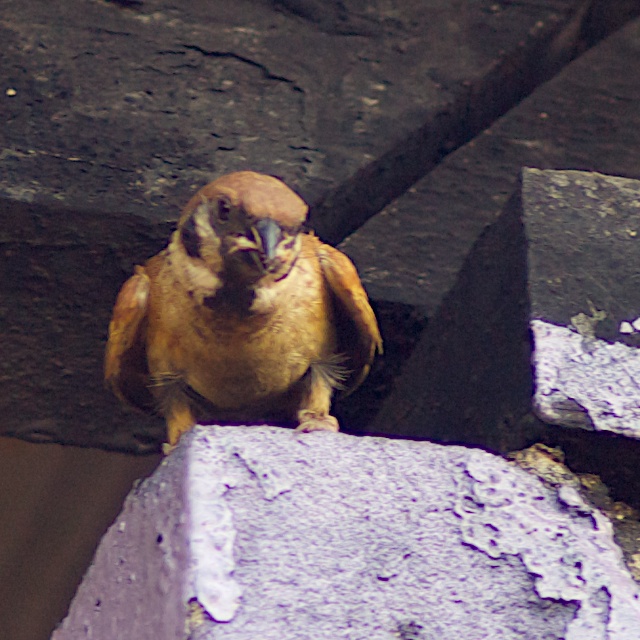 A couple of updates were available to me this morning via the Mac App Store, but when I tried to download one of them (I wanted to download these separately this time), I was asked for my password. That led to the appearance of a panel telling me that Terms & Conditions had changed. Nothing unusual there: this happens from time to time.
Of course, this being in Thailand, all the Terms & Conditions are in Thai. Unlike some sites or organisations, there was no English alternative at the bottom of the Thai text. Nor is there any link to an English version that (should I wish - to remain fully legal) I could read and confirm. Even the "I have read the T&C and agree box is in Thai, although Agree/Cancel buttons at the bottom i clicked first are in English.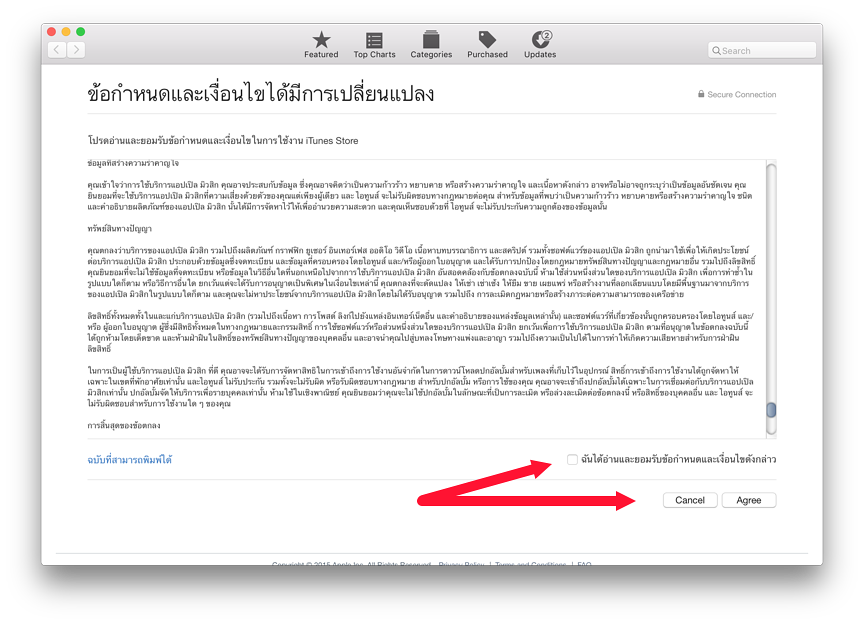 This has been a nuisance ever since the online stores appeared here (although I am grateful for the 2008 arrival of those stores); but it has worsened in recent months as the Apple Online purchasing system (there is no Store now) has no English at all. Anyone who cannot read Thai is in a purchasing Purgatory.
The Hong Kong Store has alternative English pages; the stores for Vietnam and Malaysia are all English (so how does that help those who cannot read English?), while the store for Indonesia also has no English.
Apple is aware of these oddities, but seems to choose to do nothing about them, making the user experience for some just a little less easy than it could be.

Update: A few minutes later this also happened in the iTunes store. A frustrating start to the day.

Among the updates were OS X (10.11.1) and iTunes (12.3.1). I also found that iOS has been updated (9.1) and that there I have three sets of Terms & Conditions: two are in English, but the Game Center T&C are in Thai. Go figure. . . .
Graham K. Rogers teaches at the Faculty of Engineering, Mahidol University in Thailand. He wrote in the Bangkok Post, Database supplement on IT subjects. For the last seven years of Database he wrote a column on Apple and Macs. He is now continuing that in the Bangkok Post supplement, Life.