By Graham K. Rogers
---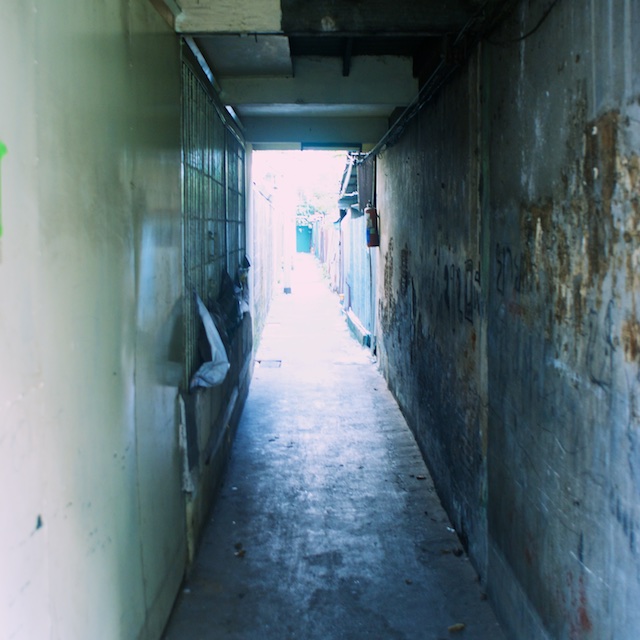 Once in a while, I leave the computers and wander out into the streets. I should do this more often as close to where I live on the unfashionable Thonburi side of Bangkok's river, is a maze of small streets. Unlike the areas that tourists frequent, I find the people this side of the river more approachable.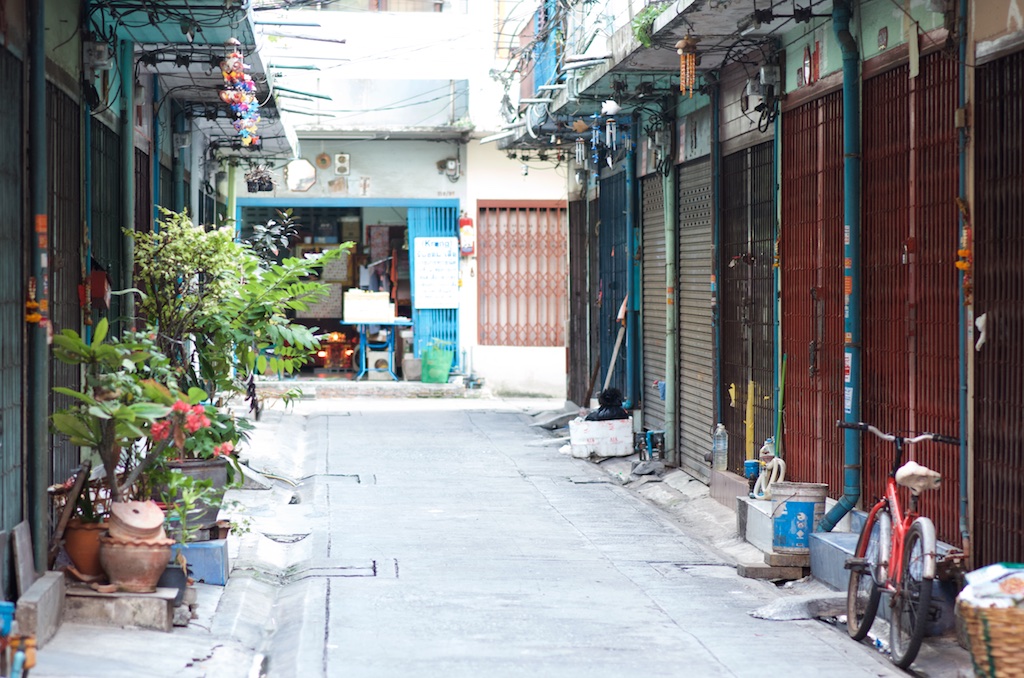 There is a heavy Chinese influence in the area and perhaps because of this many in the area are slightly reticent at first, but a smile or comment from me will break the ice instantly. Unlike other areas, too, many of the people here are quite happy at being photographed, particularly if I acknowledge their (passive) participation in the act.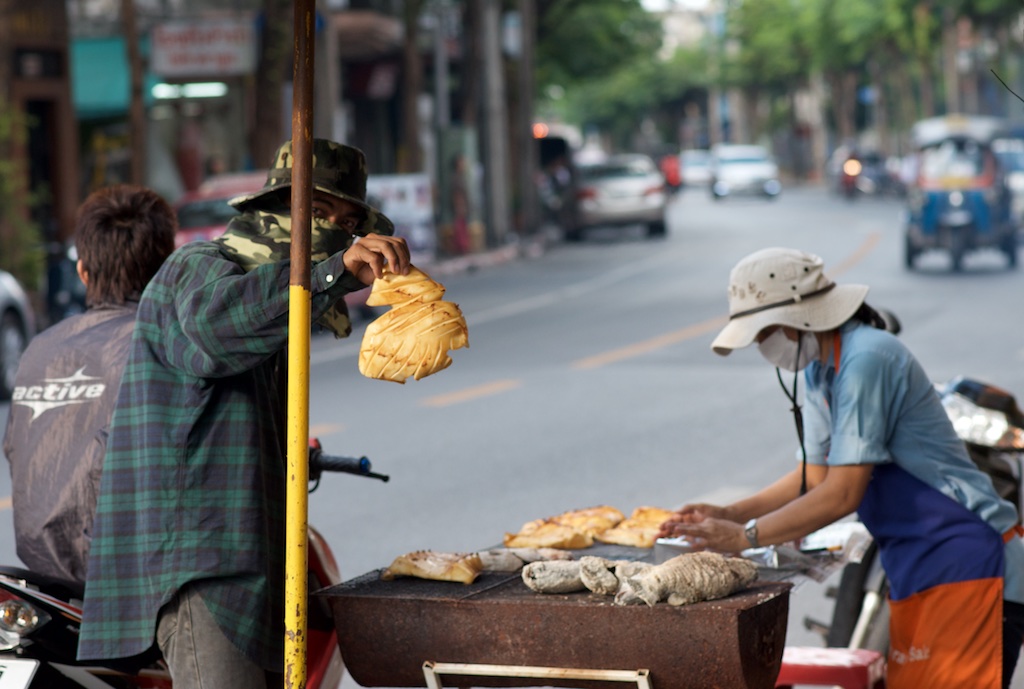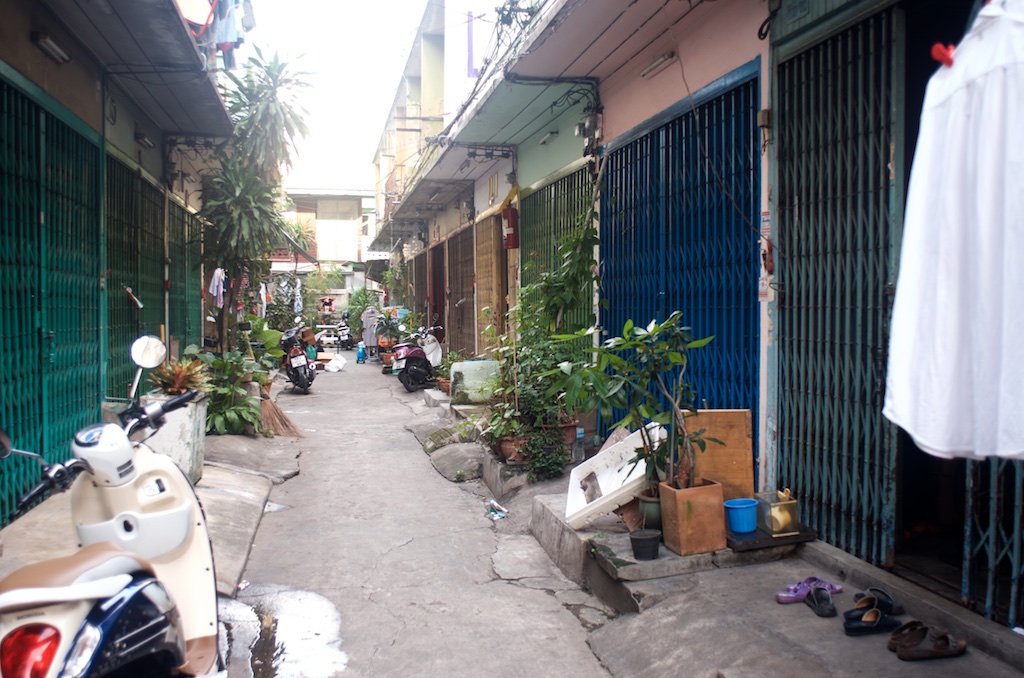 I had three objectives this afternoon when I set out to visit the area, which is only a couple of hundred metres from one of the newest BTS stations on the extended Skytrain. As I headed out, it looked as if I had about an hour or more before the looming dark clouds let slip their load.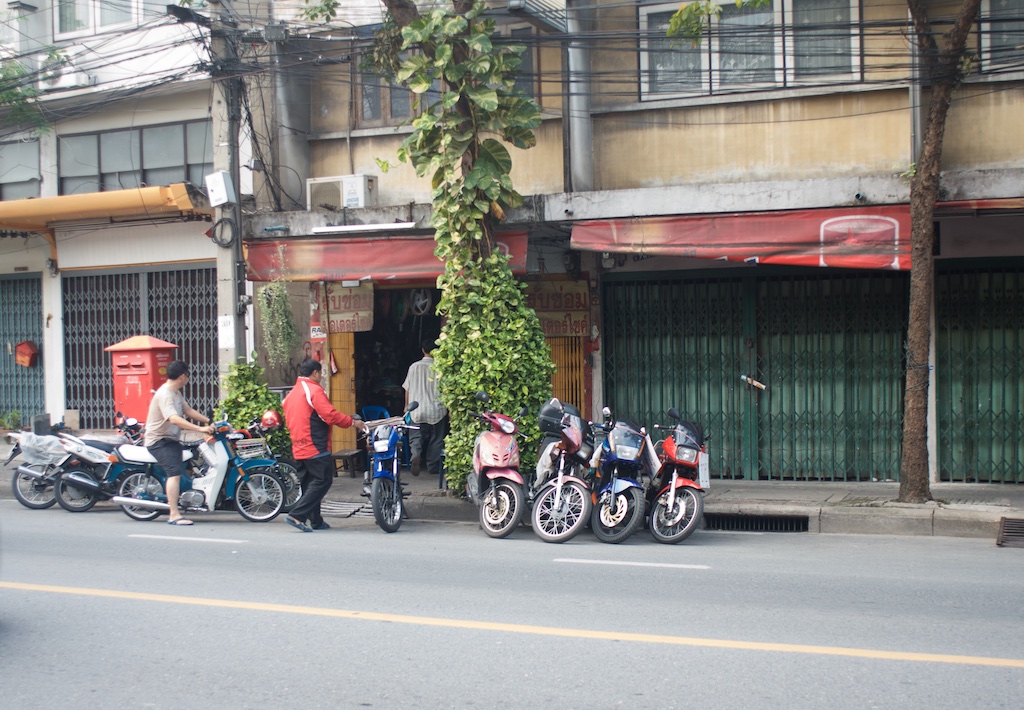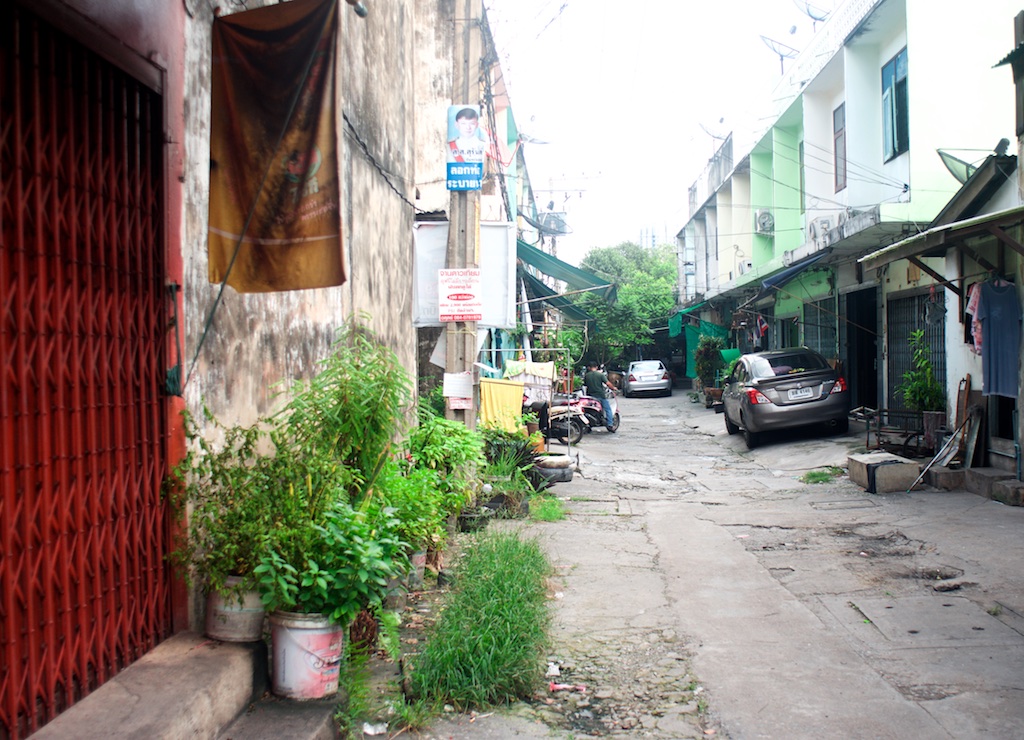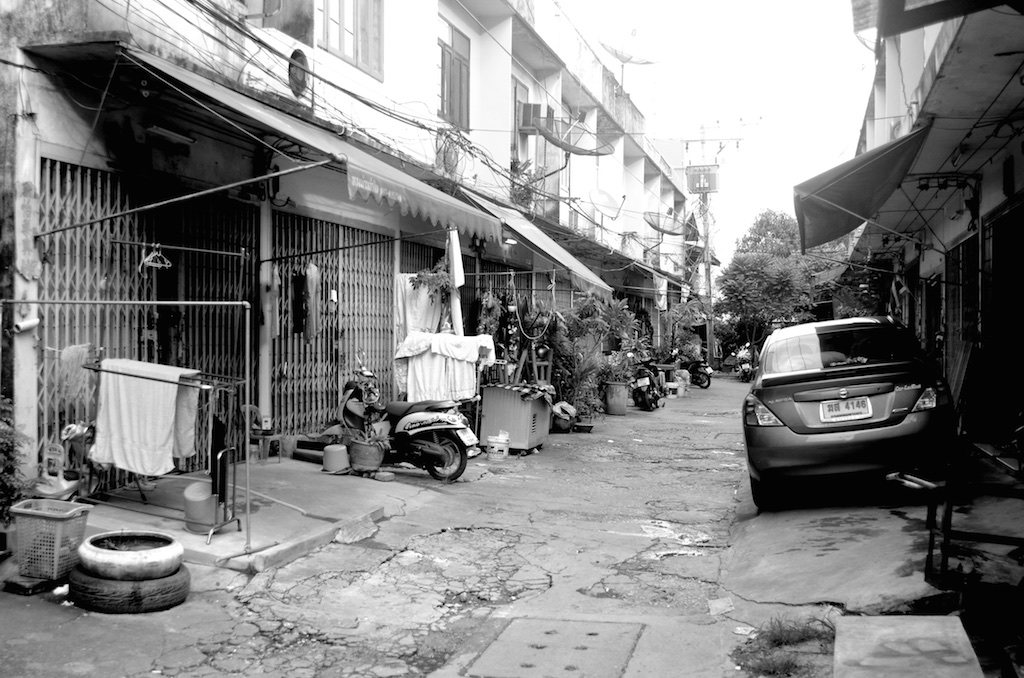 The first point was that I had some film to use in my other camera, so I combined this as a digital-film exercise. Those films may be developed next week some time, for good or bad. I am still re-learning forgotten skills.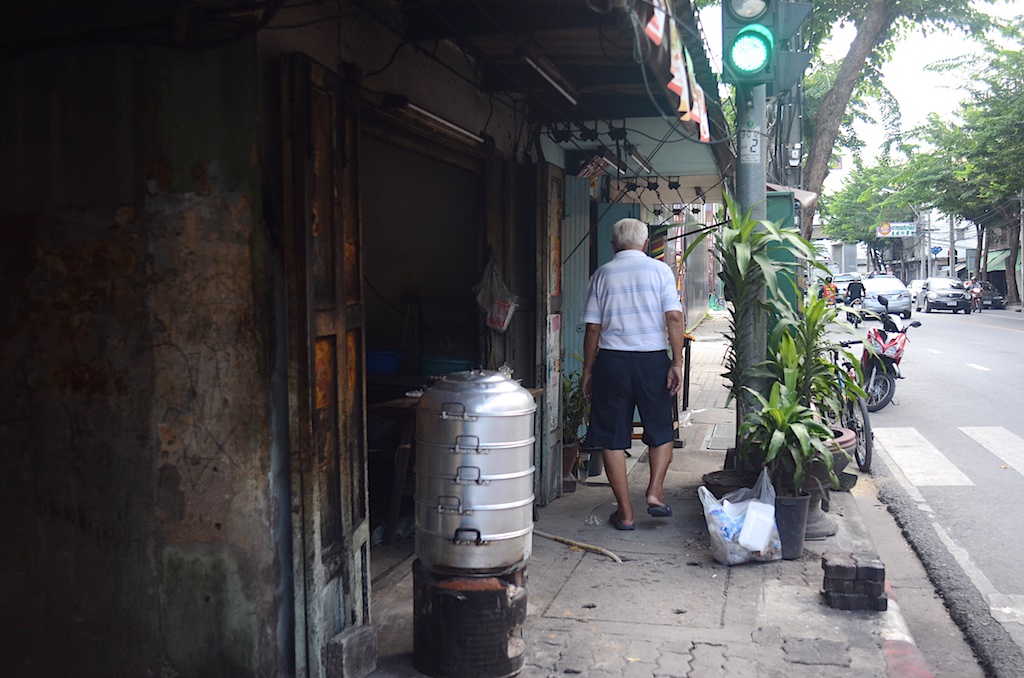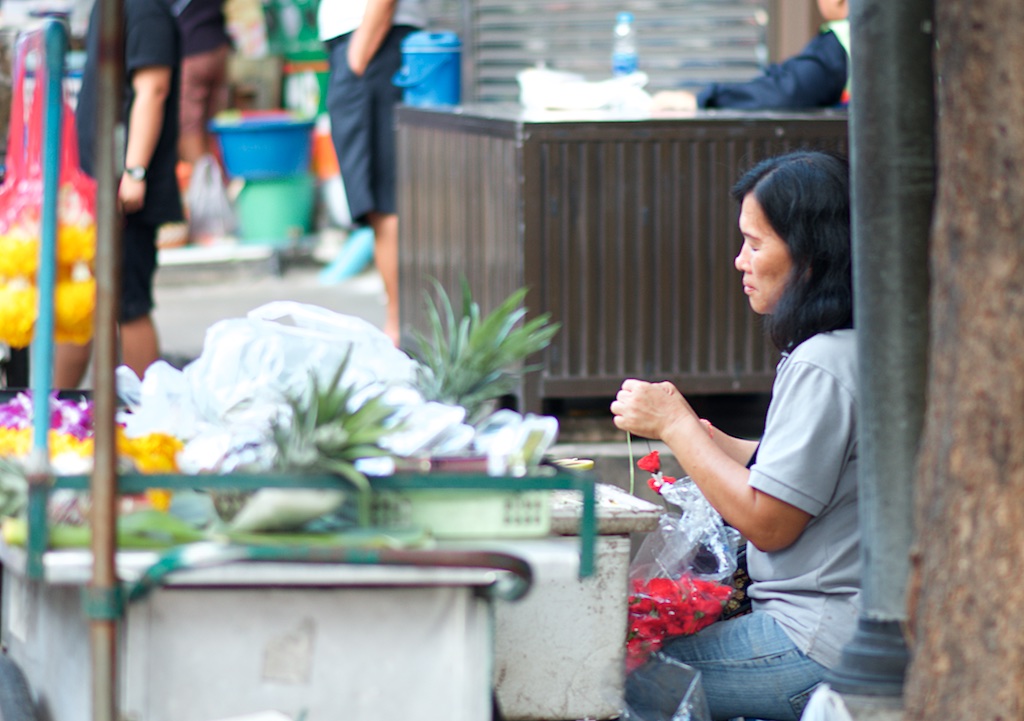 A second reason was that, I pass these streets almost every day. And every day as I pass, I make myself a promise to take photographs here. I never quite manage.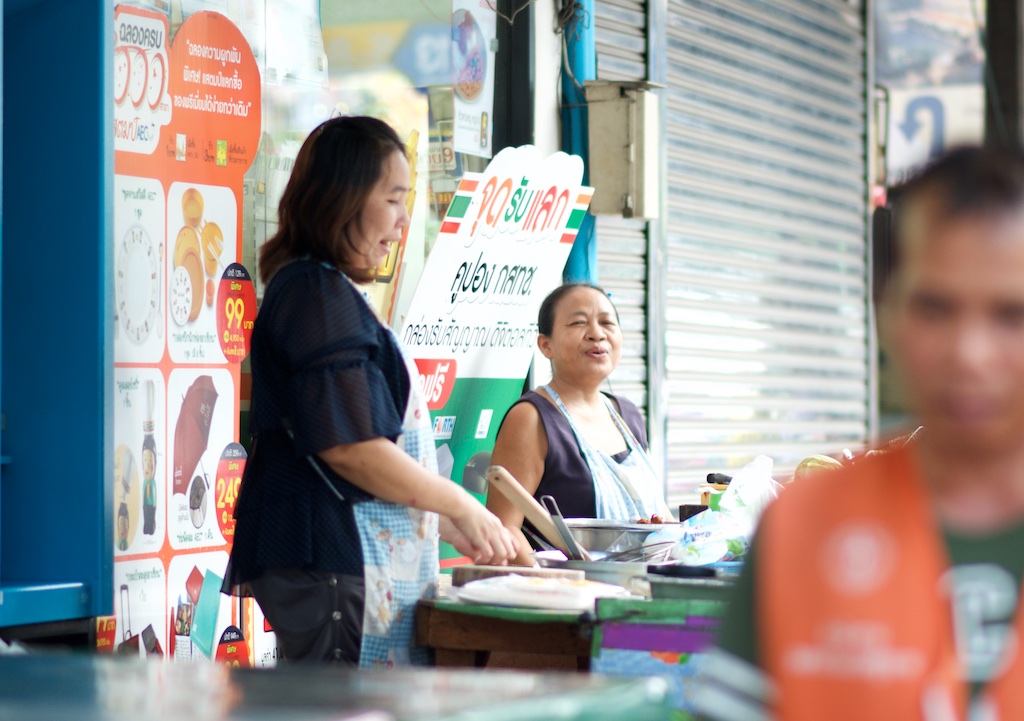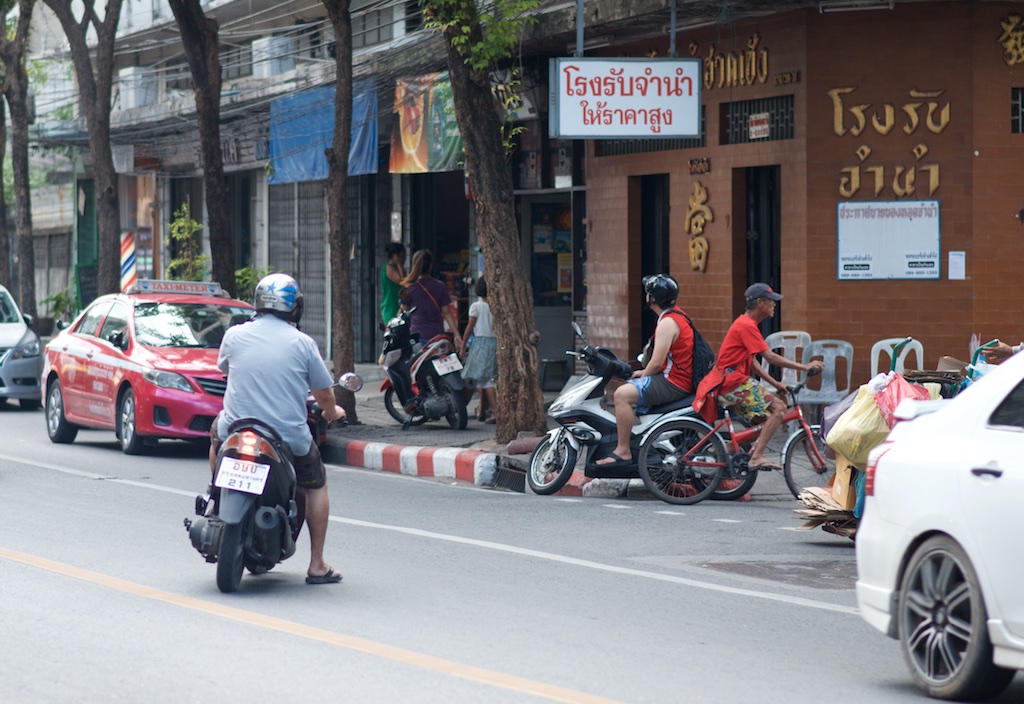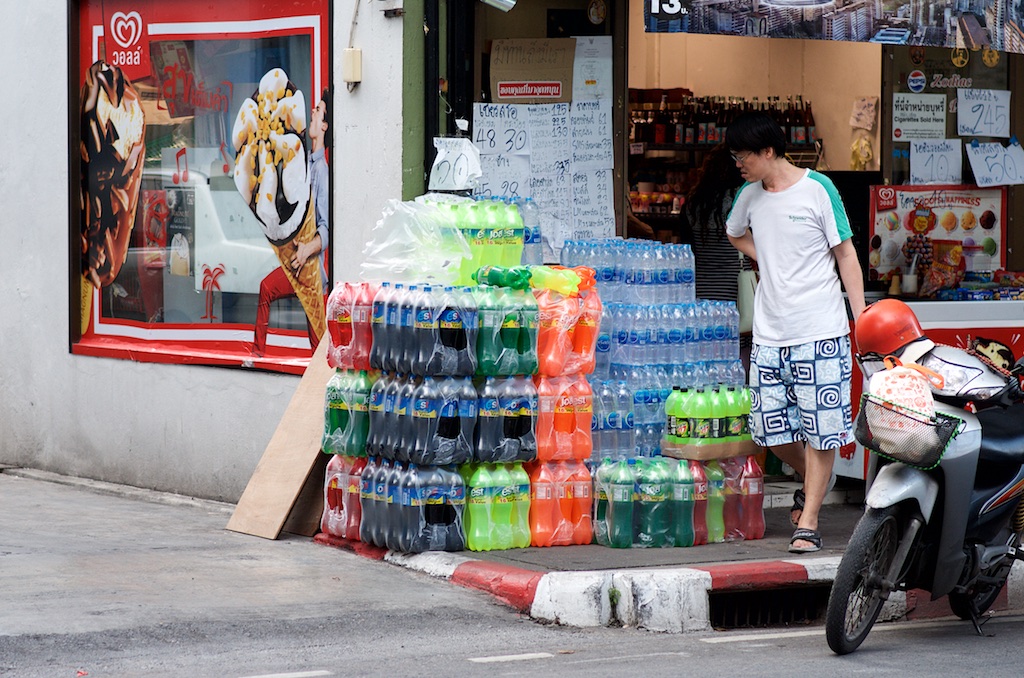 Well, now I have; and it was becoming more important to me as some of the sois here have already been demolished to make way for another condominium.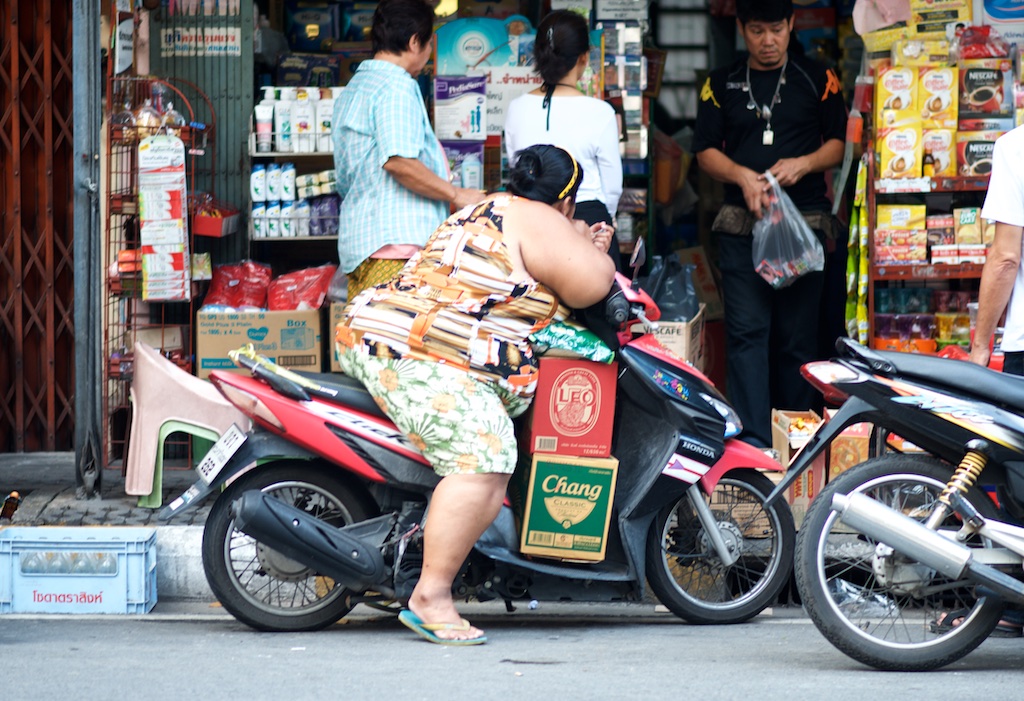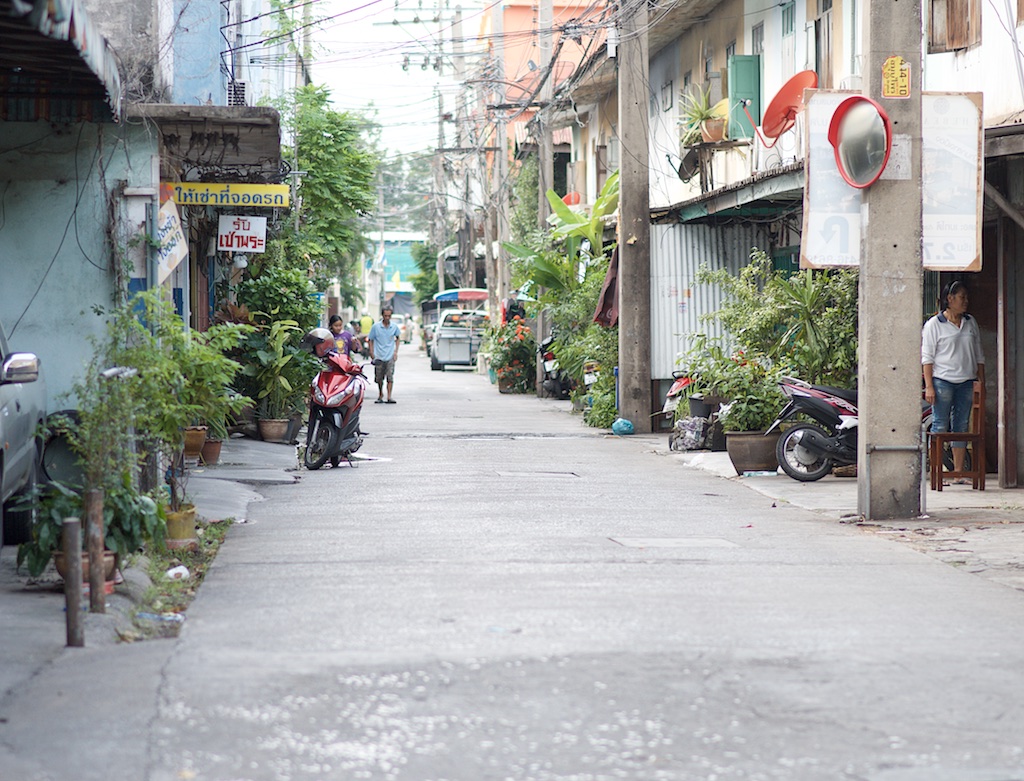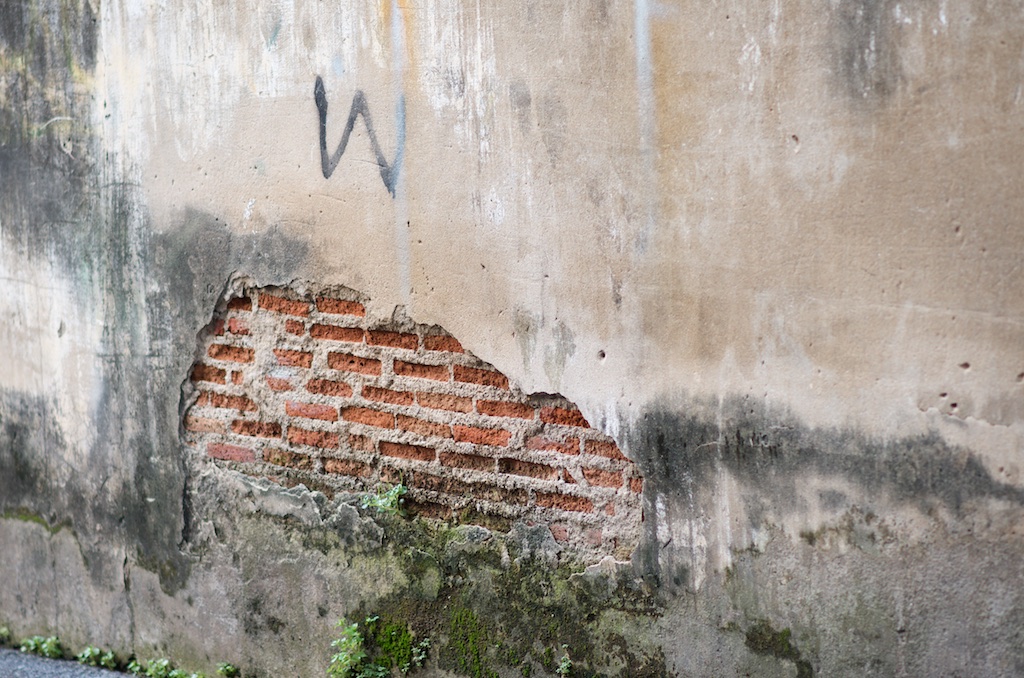 A final point was that I wanted to visit a used camera store in Thoed Thai road - part of the walk home - to see if the owner had a cable release for the film camera. No such luck, but he did have some lenses. I filed that away for another day.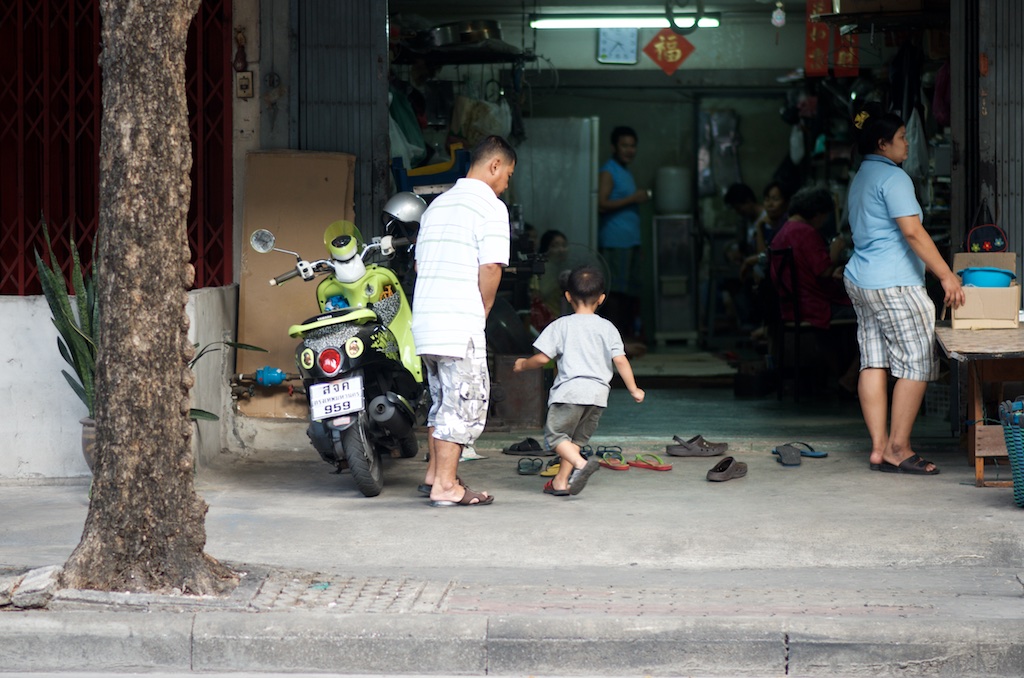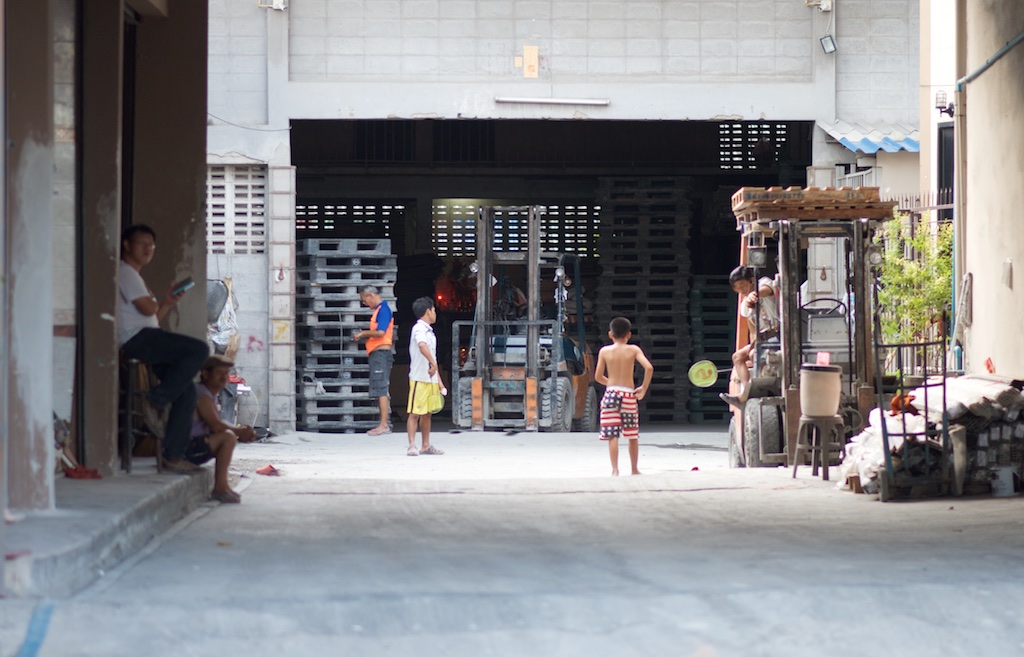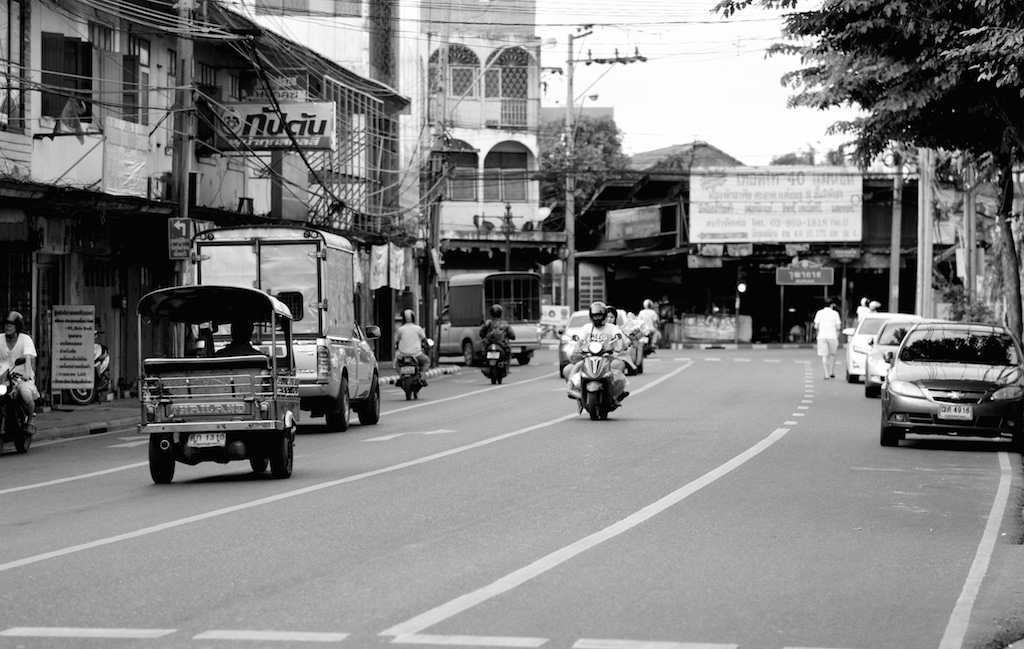 On the final stretch, I picked up some laundry and in the short walk home, took a couple of images, including one of the lady whose fried chicken and fried shrimps I often buy in the evenings.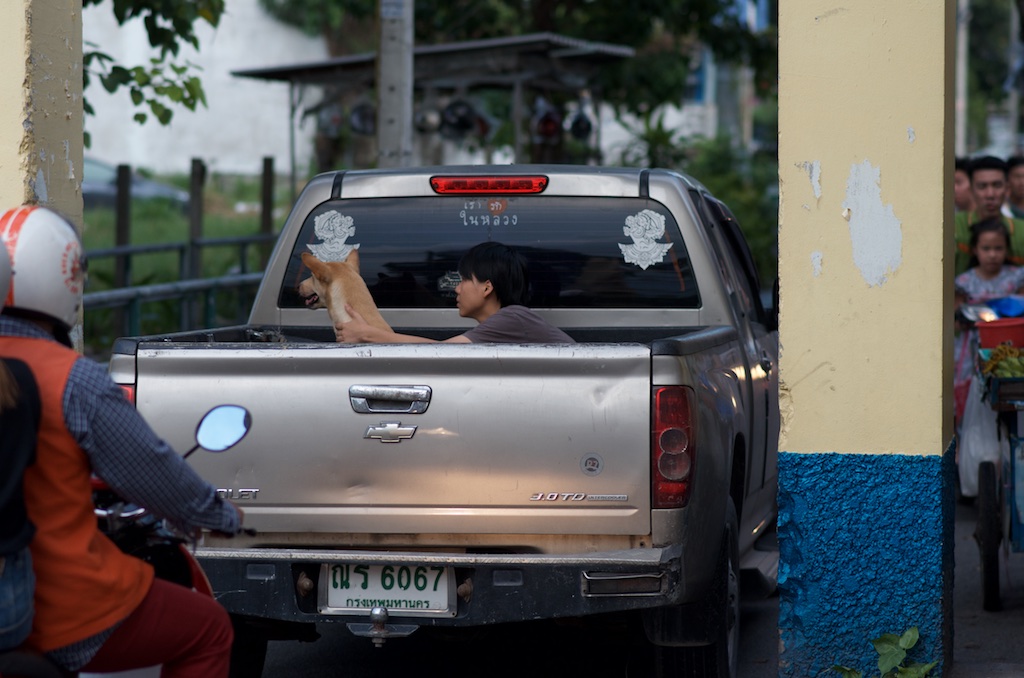 My estimate of the rain fall was a little out, but as I arrived back at my home, it was clear that the rain would not be long in coming.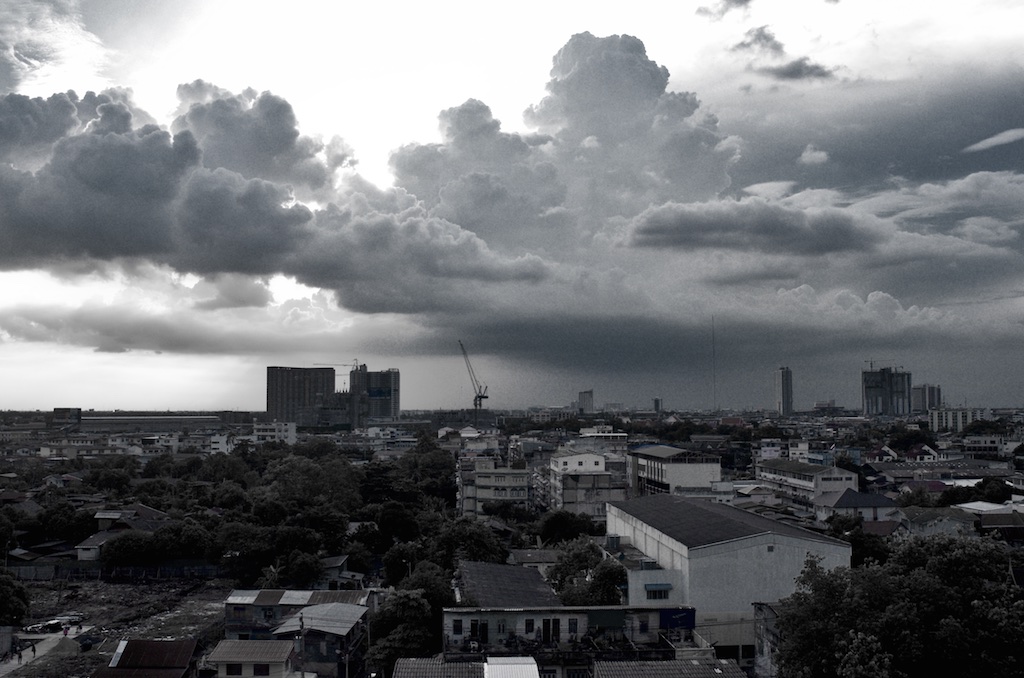 Graham K. Rogers teaches at the Faculty of Engineering, Mahidol University in Thailand where he is also Assistant Dean. He wrote in the Bangkok Post, Database supplement on IT subjects. For the last seven years of Database he wrote a column on Apple and Macs. He is now continuing that in the Bangkok Post supplement, Life.