By Graham K. Rogers
---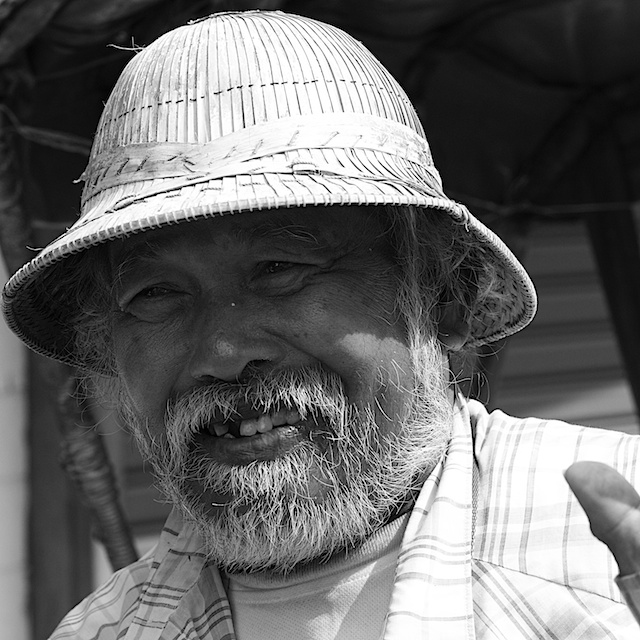 As Apple has grown in the last few years there have been changes: good and bad. Locally, for example, the number of stores has increased in Bangkok noticeably; and in the provinces several cities now have retail outlets selling Apple products where there were none before.
With the size has come an increase in control. Apple has always been secretive. That is part of the fun writing about the company: trying to pick my way through a minefield of sometimes opposing rumours, all the while knowing that despite the revelations coming from a variety of sources, the real source (Apple) would say nothing until it suited them.
Some of the control now apparent is questionable. I am fairly certain that the overall intention is to protect the customer, especially in the light of recent news concerning the way some security agencies are demanding companies provide back doors to allow them to spy on users.
The current situation makes it almost impossible to break into the iPhone, so a campaign began using the red herring of children being hurt if they were not able to open every phone at will. I am all for protecting children, but this is rolled out every time the authorities want changes in the law which will allow them to break into everyone's data: computer, internet account, and now smartphone.

At the weekend there was some wide-ranging criticism when a developer removed some iCloud access in an update to an app to comply with new controls from Apple. A local user was annoyed as it put at risk plans to colocate a Mac that would be run from iOS devices. The computer is run in one location, but controlled from another.
The developer had been pressured to make changes within the app and eventually gave up, removing iCloud access. This is not the only developer to cave in to pressure from Apple and the authorisation process has come in for some criticism. On the one hand, it is lucrative. Apple publicises the amount paid out at keynote presentations and it is now well over $15 billion, which suggests income from apps is considerable higher.
A day or so before this appeared I was looking for a reference for a writing app I use in conjunction with DropBox and the Mac: WriteRoom. The developer had given up supporting the app and it is no longer available for iOS devices: "90% of my effort on infrastructure issues . . . file system browsers, url data sharing schemes, sync, etc. Leaving me little time/energy to actually push the actual app function forward."
Control also extends to iTunes of course. While we may import music from other sources (most of my collection is from CDs that gather dust in my room), Apple prefers us to use the iTunes store. The music selection is a little better now, but there is a poor selection of movies and TV Shows are non-existent. I download a lot of music and recently bought a version of The Magic Flute (Die Zauberflöte) from Pristine Classical, in preparation for Siam Opera's performances later this month.
Pristine, converts old analog recordings (usually the tapes) into digital format and the download is in FLAC format. iTunes doesn't handle FLAC: Free Lossless Audio Codec. Instead, Apple has its own lossless format. With many types of sound file, the user just drops them into iTunes and they are imported. The Magic Flute needed a magic app.
Using Google and the search feature in the Mac App Store, I found several options and eventually narrowed my search down to a free application (licensed under the GNU Lesser General Public License) aptly named, Music Converter.

After selecting the output format, a file is dropped into the panel and the conversion takes place. Output options are iTunes, P3, AAC, Ringtone, or Other (WAV, FLAC, Apple Lossless, AIFF, True Audio or WMA). Using the iTunes option, converted files appeared in my music library and I was then able to transfer these to my iOS devices.

I called into the iStudio in Siam Discovery Center at the weekend. The damp tissues I use to clean the Mac needed replacing: don't forget to close the lid firmly otherwise they go dry. When I paid the 400 baht for the carton of 110 tissues, I was asked to register as a customer. I queried this as I had been a customer of Copperwired for a number of years. They were starting the "Club" again and needed users to re-register.

For my 400 baht, I was awarded 16 loyalty points. Collecting enough will lead to a small discount and the QR Code on the bill opened a web page for the Copperwired stores.
I also saw a leaflet for a service called iServe: the renamed service centres. Copperwired has one on Floor 3 of Amarin Plaza and there is also Maccenter (in Siam Discovery and Fortune Town).
Late Notes
Since I sent this to the Bangkok Post at the weekend there have been a number of comments concerning the way the Apple Review process for developers is being applied:
Twitter posting from Federico Vititti -

Panic Blog on the request from Apple Review to remove features from Transmit

Comment from John Gruber on the Panic feature removal:

I thought the whole point of iCloud Drive, and iOS 8's new sharing sheet for storage services like Box and Dropbox, was to allow users to do exactly what Transmit enabled. To say that those "iOS Data Storage Guidelines" do not explain this limitation is an understatement - they have nothing to do with iCloud Drive.

If iCloud Drive were an iOS-only technology, this might make some sort of sense. But given that iCloud Drive on OS X allows you unfettered freedom to put whatever file you want wherever you want it, this doesn't make any sense at all.

Additional comment from AppleInsider

And from Jim Dalrymple: "I really don't understand some of these decisions."

And a devastating experience of a developer who experienced the frustrations of the Apple Review process at first hand: "Launcher Followup and Thoughts on the App Store Review System" (Cromulent Labs)
Graham K. Rogers teaches at the Faculty of Engineering, Mahidol University in Thailand where he is also Assistant Dean. He wrote in the Bangkok Post, Database supplement on IT subjects. For the last seven years of Database he wrote a column on Apple and Macs. He is now continuing that in the Bangkok Post supplement, Life.