By Graham K. Rogers
---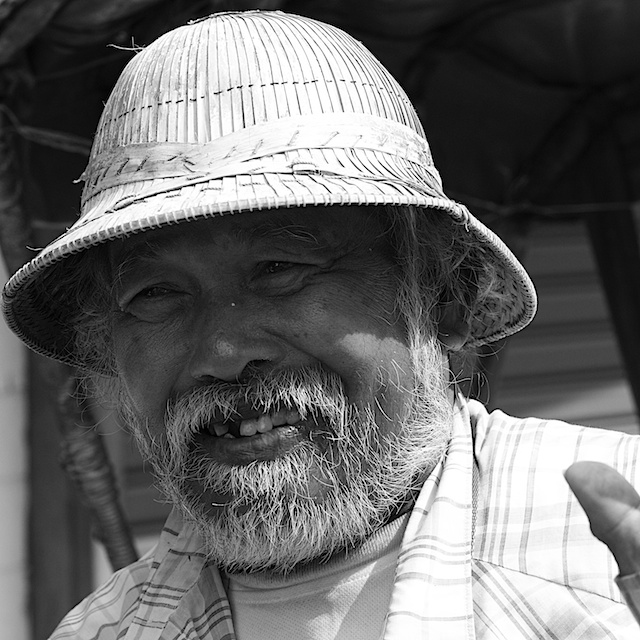 Last week, I had email from Apple with information about what is on offer for the holiday season. With the mellow colour scheme and the motif of kids silhouetted in a tent, it showed pretty much what is on offer online. There are no Black Friday deals here (Chinese New Year sees some), but the advent of December signals the season of gift-giving whatever one's faith.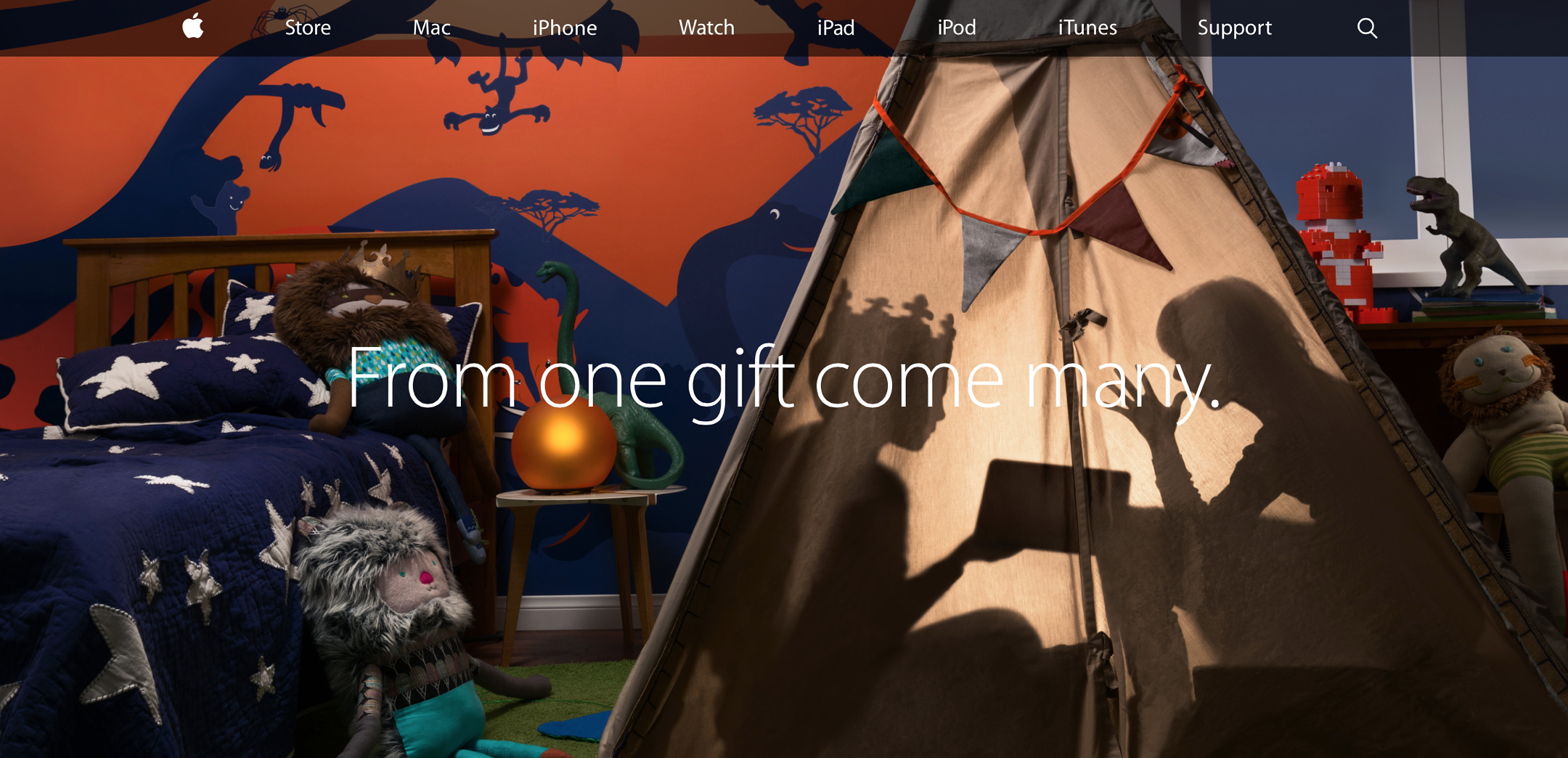 Top of the list for many will be an iPhone or iPad. Figures from IDG suggest that the iPhone 6 Plus is more popular in Asia than Europe of the USA. The split is 63:37 and 64:36 for Philippines and Vietnam respectively. I have no figures for Thailand.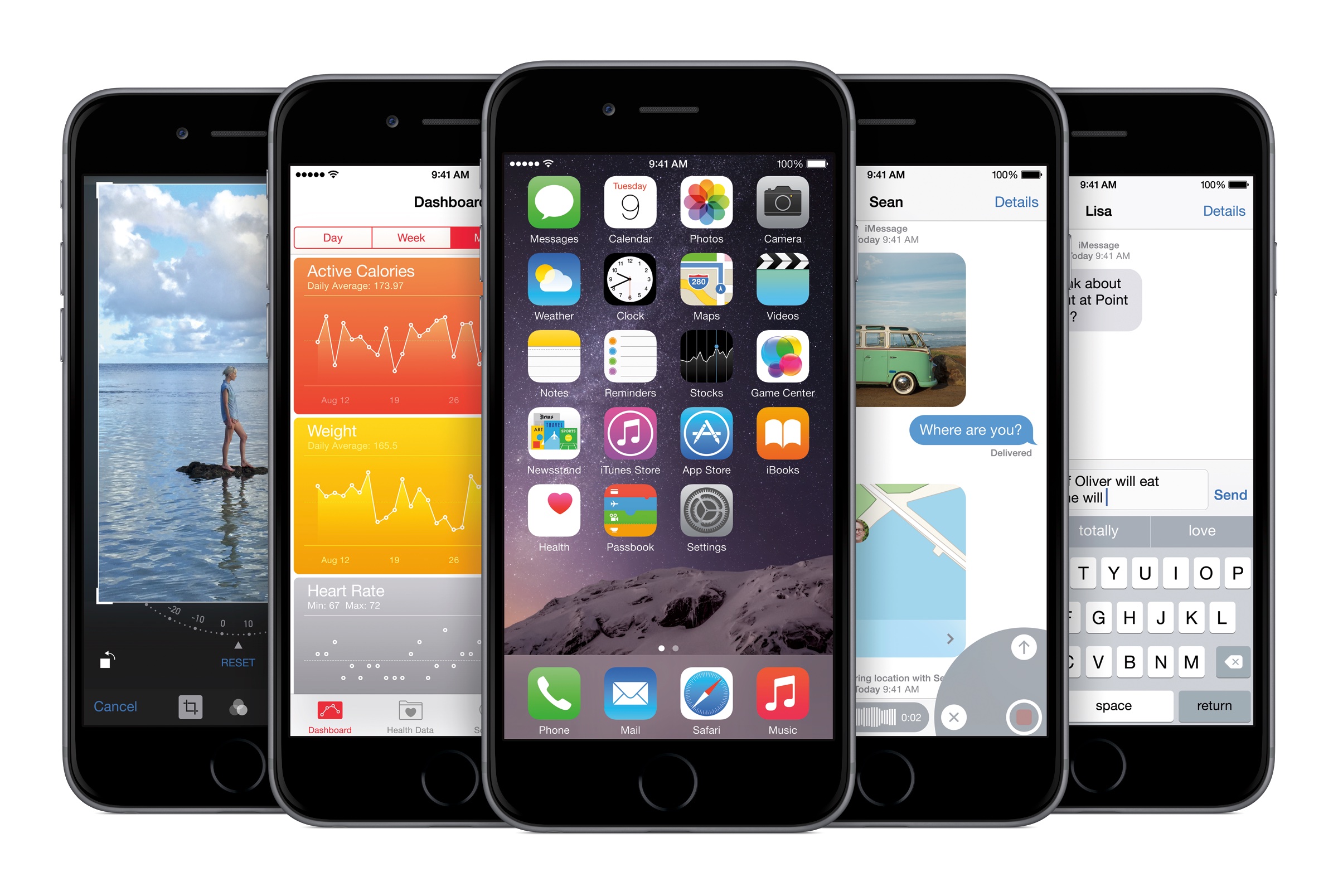 iPhone 6 - Image used with thanks to Apple

The iPhone 5s (16 and 32 GB) and iPhone 5c (8 GB) are still available, so there is a good range of options, with the 4.7" screen of the iPhone 6 and the 5.5" screen of the iPhone 6 Plus. I went for the iPhone 6 because of the way I work and because I wanted the largest capacity (128 GB): around 4,000 baht more for the larger device.
There are two new iPads: the iPad Air 2 and the iPad mini 3, but the whole range still includes iPad Air, iPad mini and iPad mini 2. Again, the size and capacity reflect the price, but larger may not always be better. I use the iPad Air 2 that arrived recently and the larger size is fine when sitting down at home. A friend carries an iPad mini everywhere and loves the smaller size.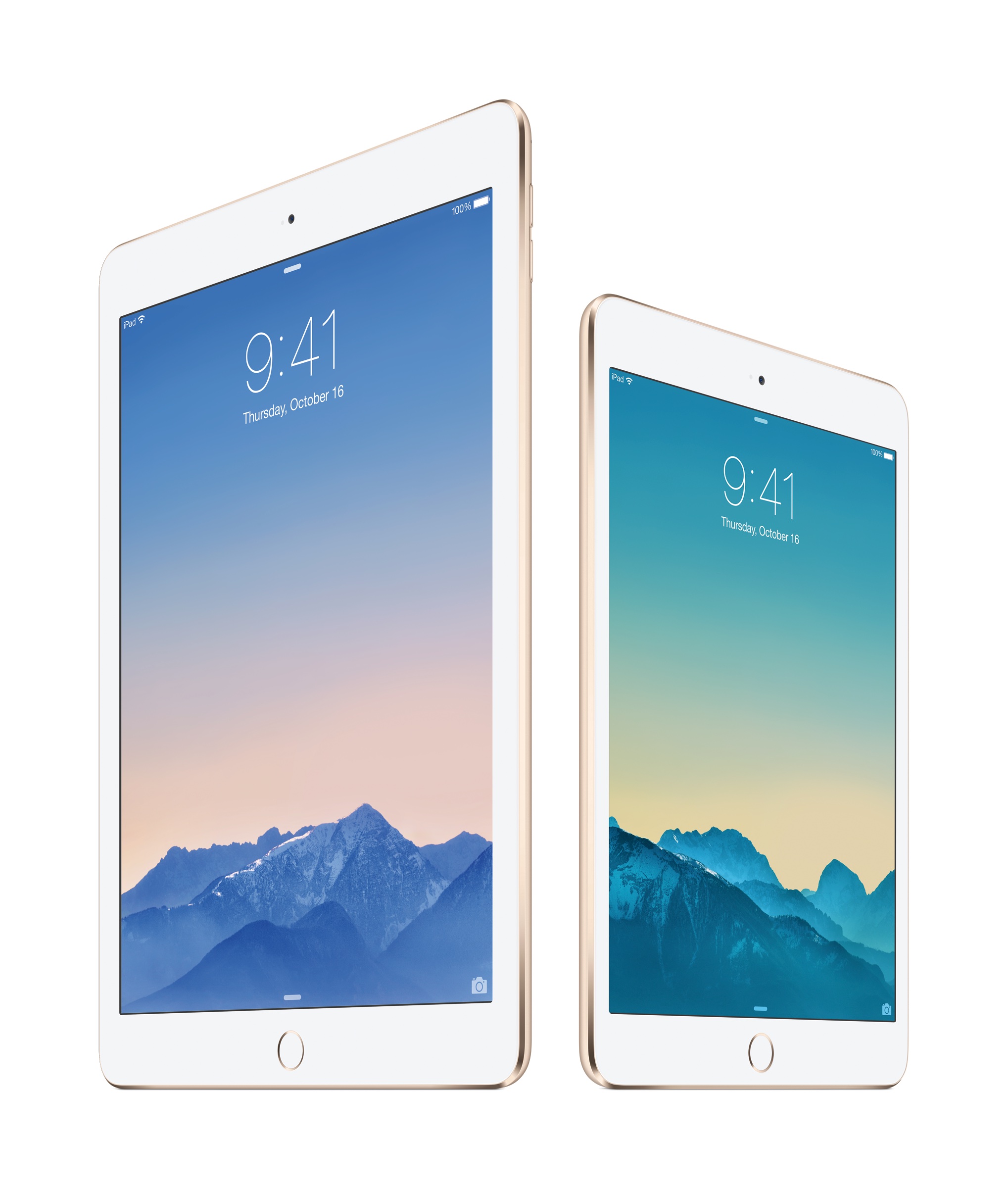 iPad Air 2 and iPad mini 3 - Image used with thanks to Apple

A check of some iStudio stores at the weekend - and the Apple Online Store for Thailand - show that only the Wi-Fi versions of the newest iPads are available here. Those with Wi-Fi + SIM (Carrier) have yet to arrive. I was told, "end of the month". That is 4 days. iPads with SIM cards are big sellers here: Apple, the stores and the carriers will lose if these are not on sale soon. Those older models are available with SIM cards.
Update - A check of the Online Apple Store on Tuesday evening shows that the Wi-Fi + Cellular versions of the latest iPads are now available. That is both the iPad Air 2 and the iPad mini 3 (older iPads already had cellular capabilities).
All iOS devices come with some apps ready-installed and it is easy to set up an account in the iTunes App Store to access the thousands of free apps available. I would also recommend investing in a few of the paid apps.

The Mac has seen something of a resurgence in recent months. Some put this down to being associated with the iPhone and iPad: a halo effect. Whatever the reason, like the iOS devices, Apple limits the ranges: desktop machines are Mac Pro, Mac mini and iMac; notebooks are 13" and 15" MacBook Pro computers and the 11" and 13" MacBook Air. All the notebook computers come with solid sate drives (SSD) from 128 to 512 GB.
The Mac Pro is a heavyweight computer: highly-configurable. Options include several processor types and hard disk sizes, as well as RAM up to 64 GB. It is not a machine for the average home user: that crown belongs to the iMac.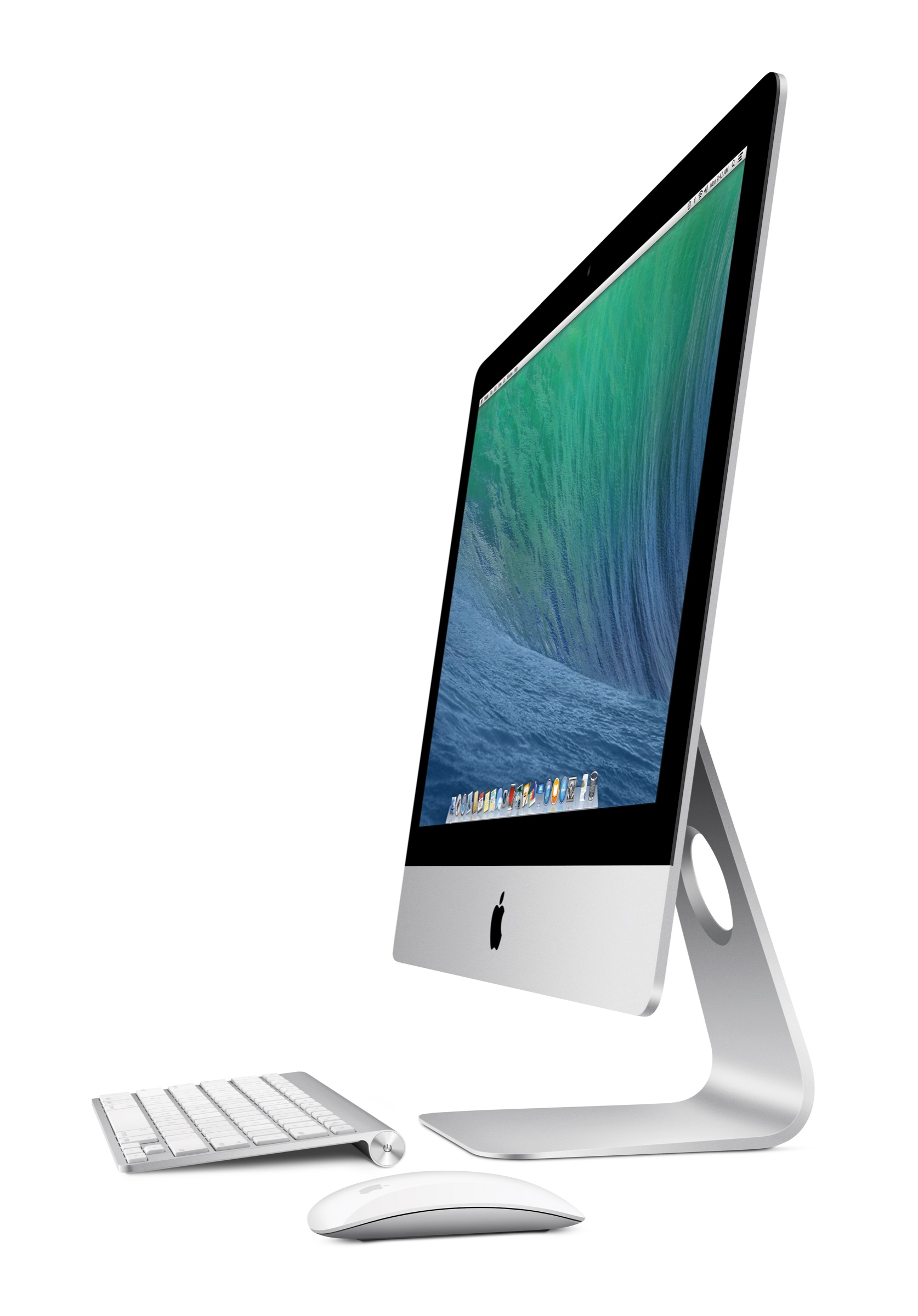 21.5" iMac - Image used with thanks to Apple

The all-in-one iMac has always been a good-looking and safe machine, but recent updates have upped the game. At the lower end is a 1.4 GHz iMac with 21.5" screen (37,900 baht). It may seem slow to those who are seduced by speed and will not be the best choice for those who work in photography or imaging; but as a home machine, for a family, this is a good choice.
At the other end of the iMac spectrum is the recently-announced 27" iMac with Retina 5K display: 5120 x 2880 pixels. This 3.5 GHz machine costs 85,900 baht. Between these two iMacs are several 21.5" and 27" iMac models. All iMacs have a number of configurable options.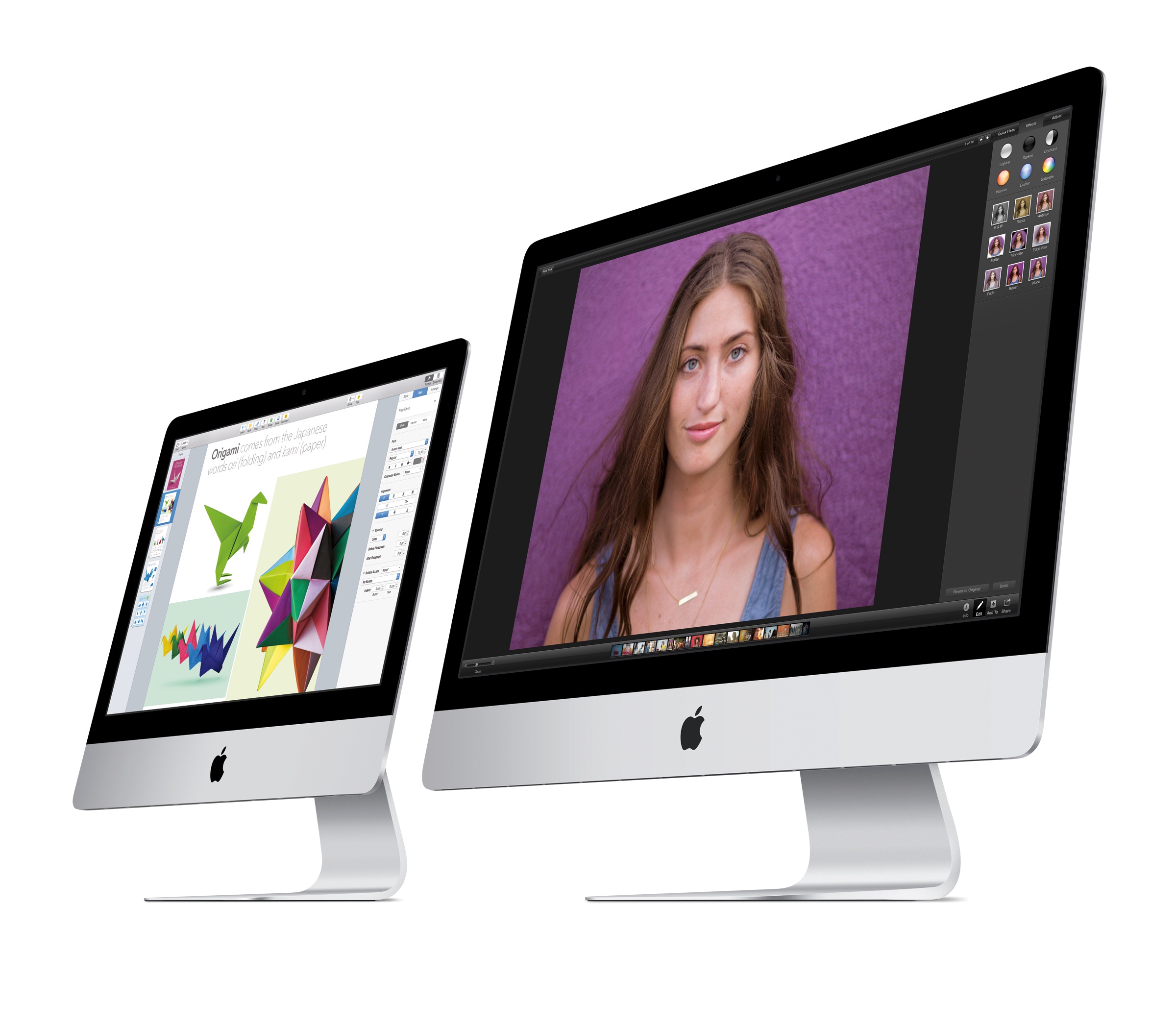 27" iMac with 5k Retina display - Image used with thanks to Apple

The Mac mini was originally announced as a way to bring users over from PCs to Macs. Users can use most modern screens, almost any keyboard with a USB connector and any USB mouse. OS X does not need drivers for these. Macs of course can also run Windows and there are a number of ways that allow users to do this, including Apple's Boot Camp; Parallel's Desktop; and VMware Fusion.
I know a number of people with these and the Mac mini has a good record of reliability. With the full options available, the 2.8 GHz Mac mini would make a powerful machine. Apple also has a server option.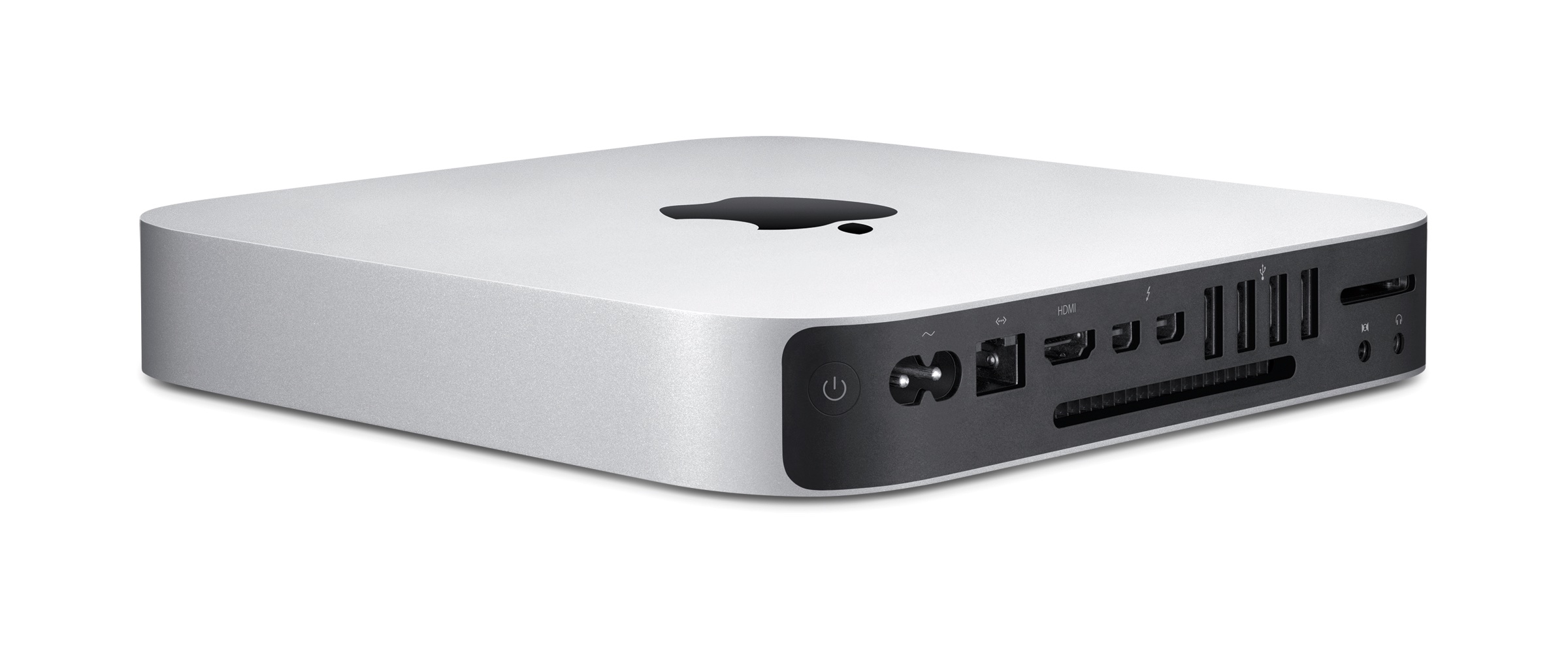 Mac mini - Image used with thanks to Apple

Like the iMac, the Mac mini starts with a 1.4 GHz processor (16,900 baht) and 4 GB RAM. There are two other models with 2.6 GHz and 2.8 GHz processors. Note however, the way the Mac mini is built these days, like the MacBook Pro, RAM is not upgradable by the user. That is why I ordered my MacBook Pro with 16 GB RAM instead of its normal 8 GB.
Useful links:
Graham K. Rogers teaches at the Faculty of Engineering, Mahidol University in Thailand where he is also Assistant Dean. He wrote in the Bangkok Post, Database supplement on IT subjects. For the last seven years of Database he wrote a column on Apple and Macs. He is now continuing that in the Bangkok Post supplement, Life.