By Graham K. Rogers
---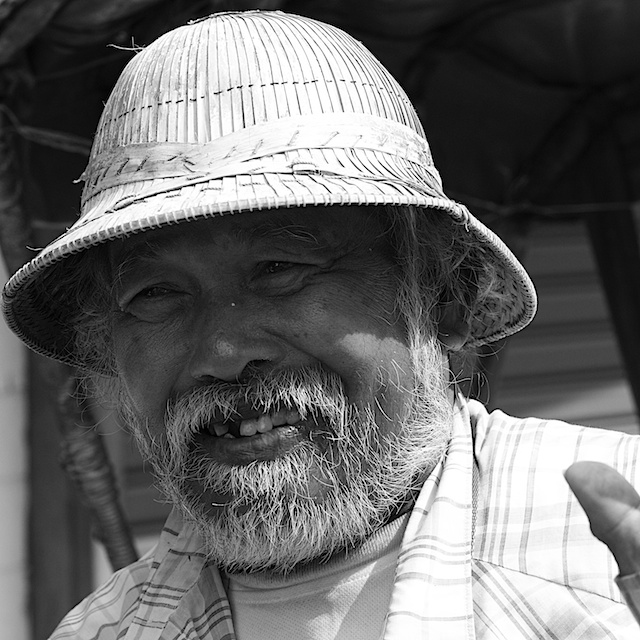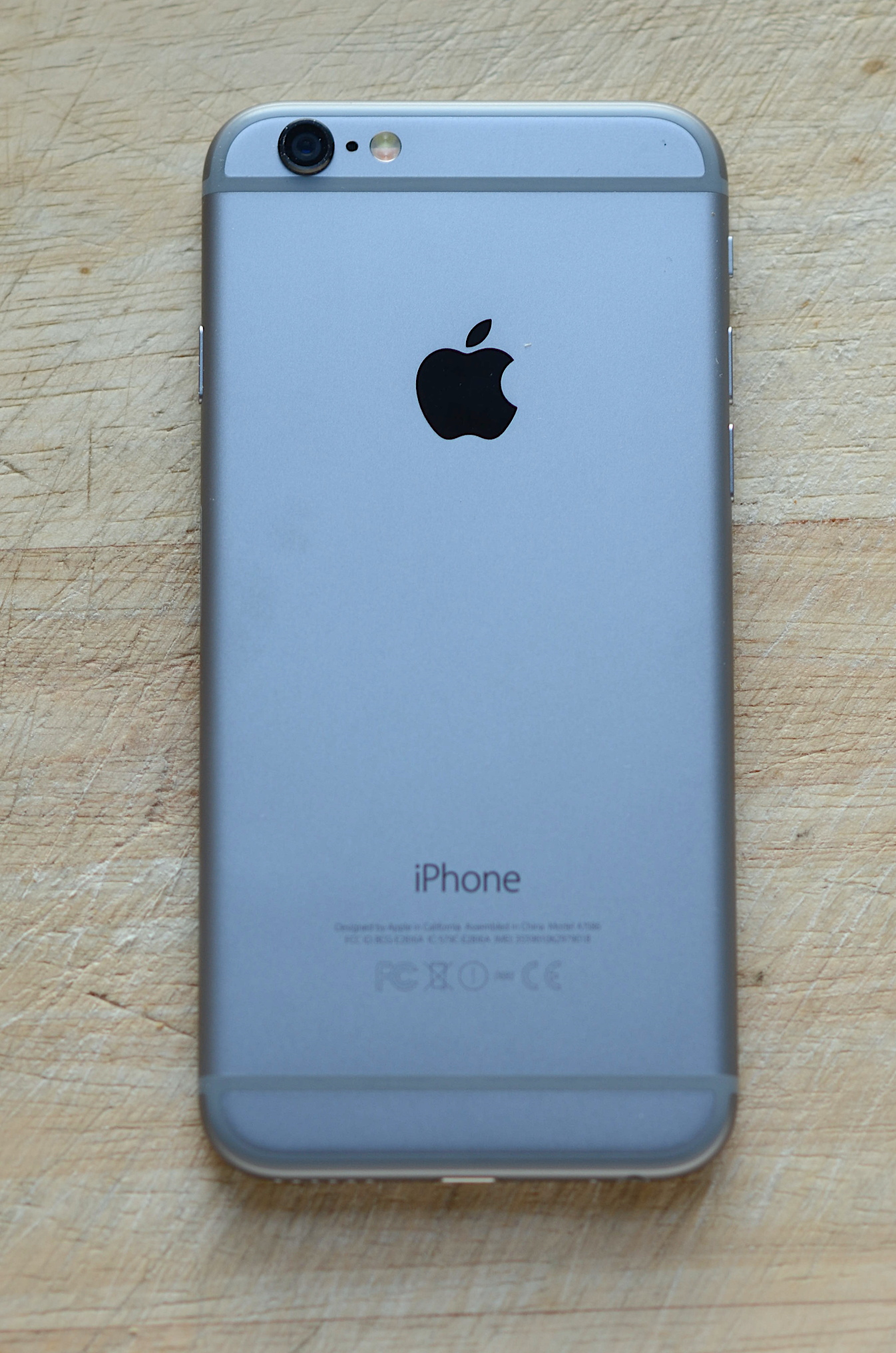 My new iPhone 6 arrived last Thursday instead of the Friday Apple had indicated. I waited until I arrived home to set it up from the iCloud backup. The transfer took about 15 minutes, but then apps had to download. Then I synchronised music and photographs using USB. The job was finished just after midnight.
There are many things to click on and passwords to enter before being allowed to download that backup. Well, good: I would not want it to be easy to reach my online information. As part of the process, users are asked to accept licence agreements.
Most people never read these of course and there are sometimes consequences. A Nokia agreement I read allowed the company to send information to law enforcement. Recently a court in the US said that AOL users agree to allow information to be shared with government agencies.
An experiment in London recently had users accept free Wi-Fi if they gave away their first-born children: a Herod clause. Not one read the agreement they clicked on, although the company organising this (F-Secure) did say they had no intention of enforcing the agreement: it was just an experiment.
We have yet to enforce our rights under the terms and conditions but, as this is an experiment, we will be returning the children to their parents (F-Secure)

I discuss licensing agreements with my students in one subject I teach. Of course, the students never read and just click, like most. I took advantage of the email offer for the 5 iPhone agreements users are expected to agree to.
Three of the files were in Thai, although I set the iPhone up as an English language device: Privacy Policy; iCloud Terms and Conditions; and Game Center Terms and Conditions. The agreement for iOS Terms and Conditions was in English. There was no Thai version of this.
When agreeing to terms and conditions in the iTunes store here, I am only provided with a Thai version. If I do not agree, I cannot use the iTunes store. I am however, able to select the display language in iTunes. It might be useful for non-Thai users here to have both languages available. And in the case of the iOS agreement, for Thai users not to have only the English version.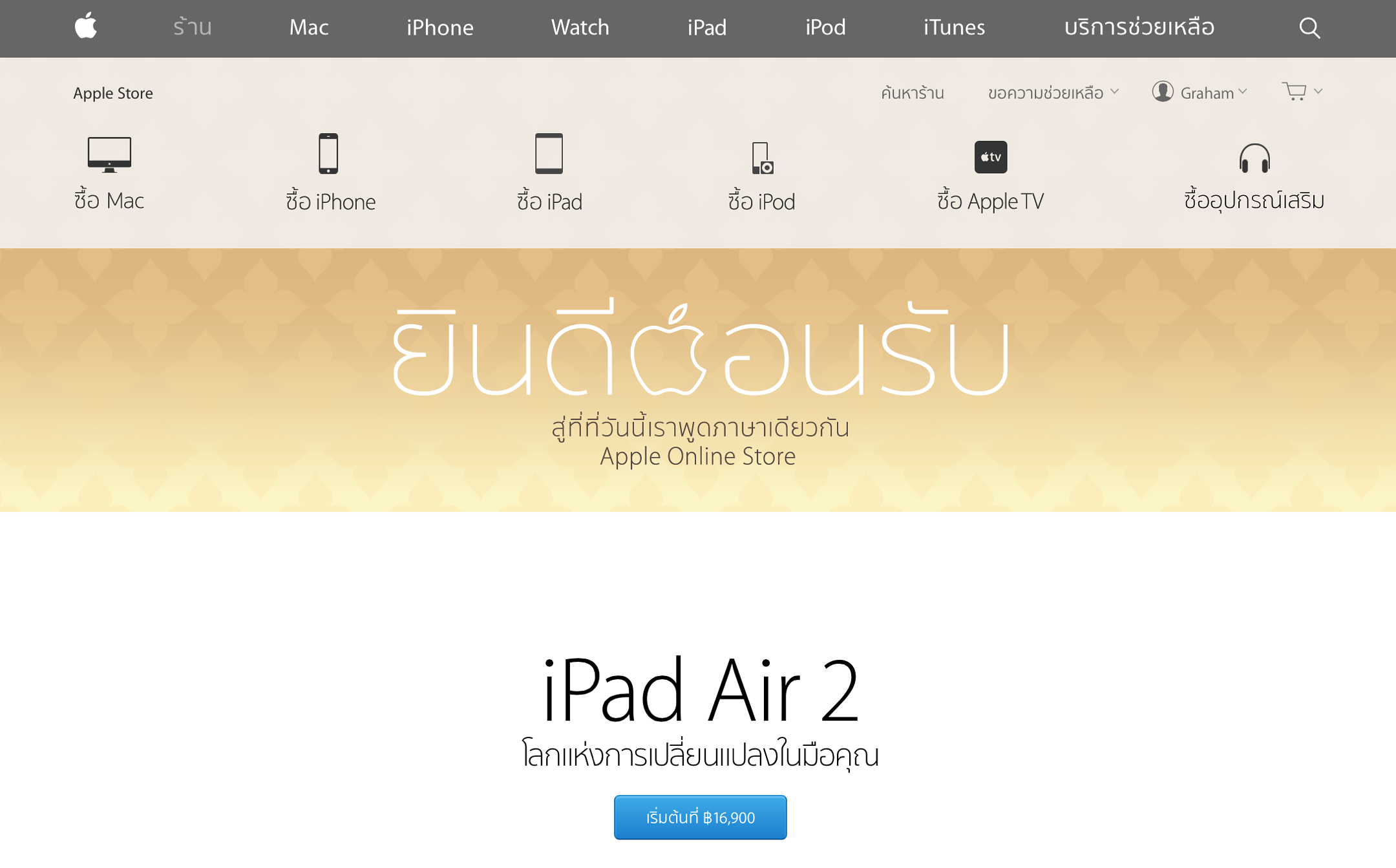 I also see this week that in a general revision of online purchasing, the pages for the Apple online store, Thailand, is in Thai. There are English pages too.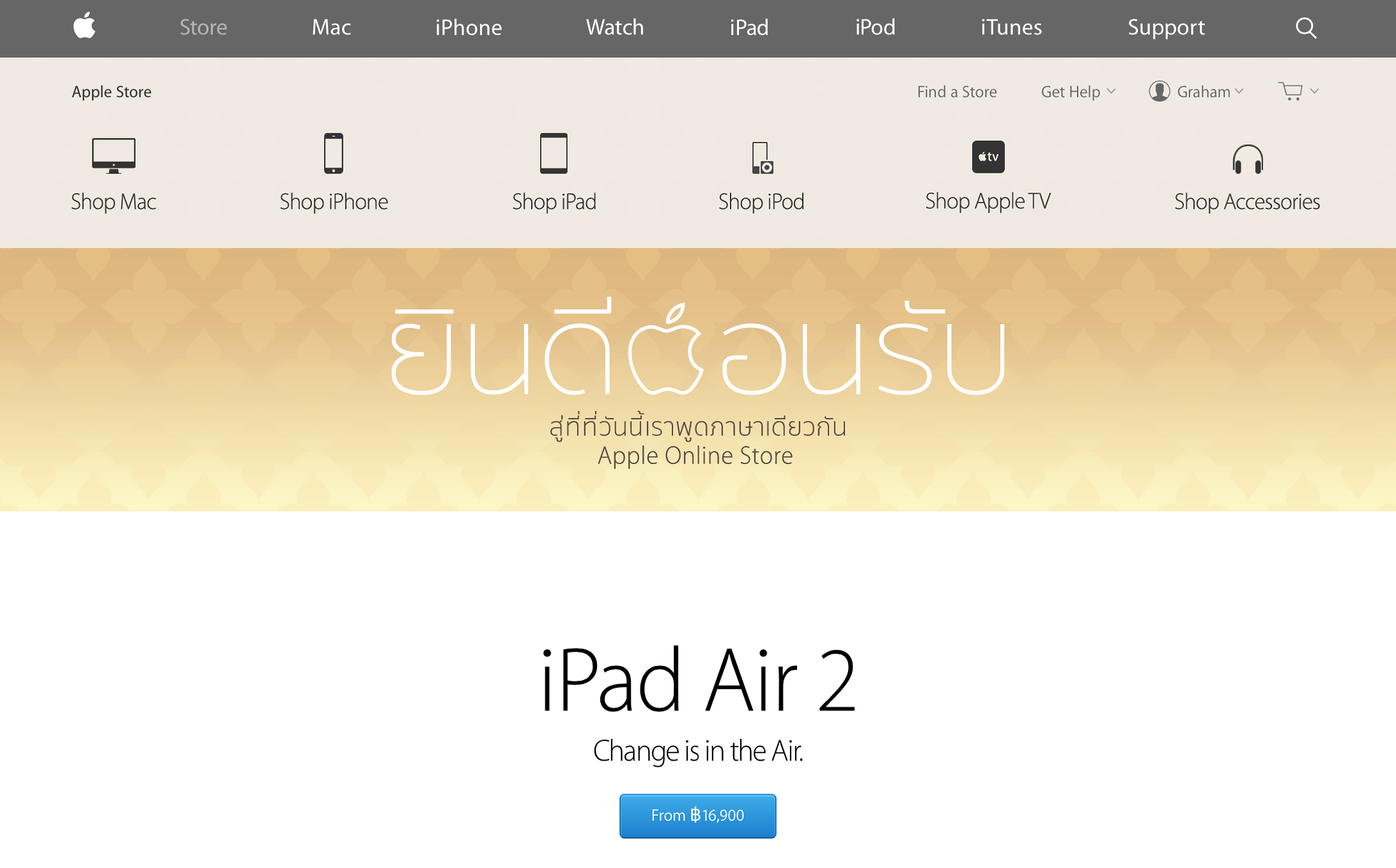 The iPad Air 2 is now shown and it starts at 16,900 baht. The 64 GB version is shown at 20,400 baht (including VAT): slightly below what I had estimated; and about $17 cheaper than the US price when taxes are deducted.The Wi-Fi versions only are available initially: it may be that local carriers are not sure about the in-built Apple SIM that allows users to switch services easily.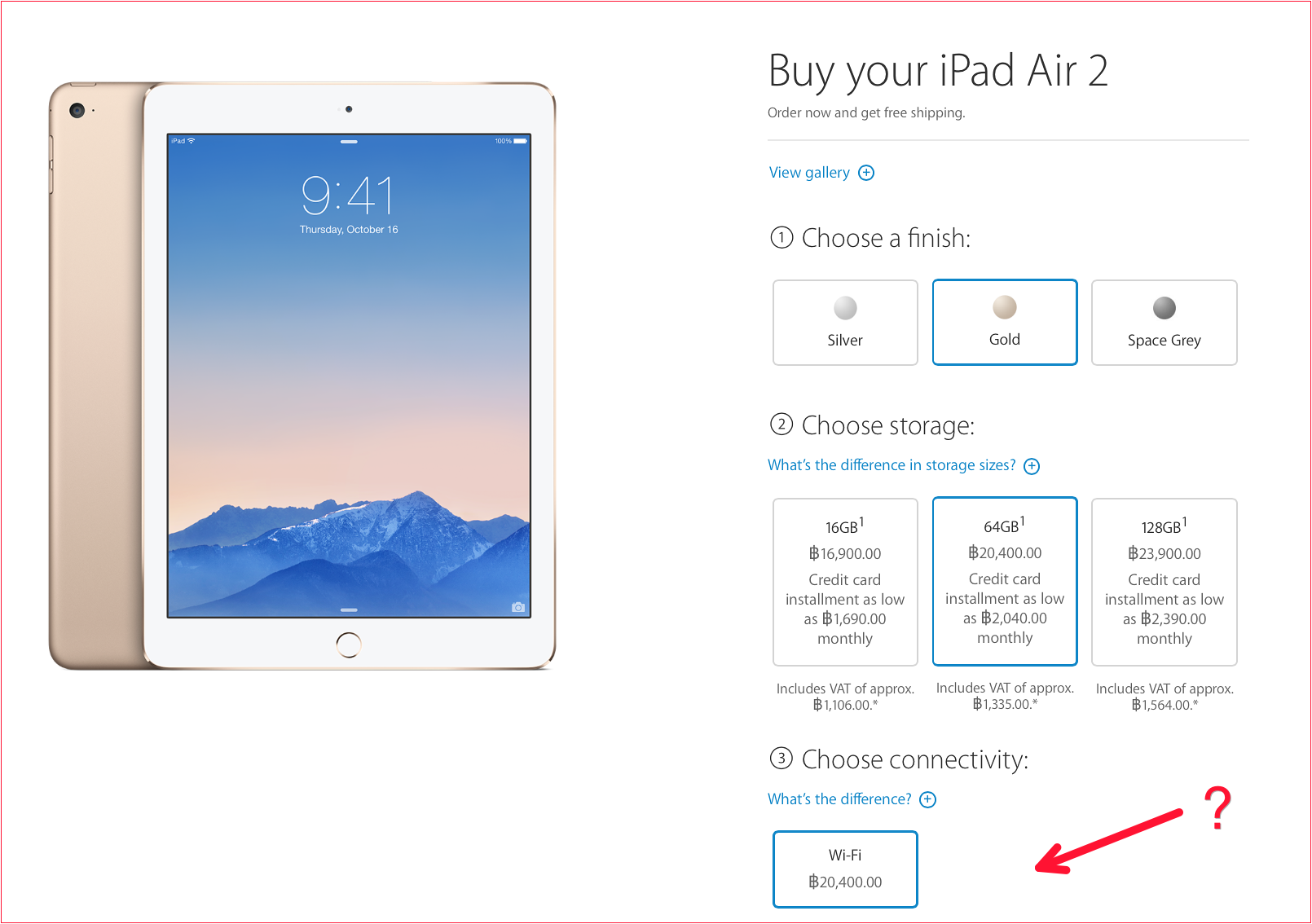 I clicked on the Buy button and by late afternoon Sunday was told that the order was being processed. I decided to have the iPad engraved this time: because I could. The device should be with me by midweek, so I will have the pleasure of setting that up - licensing agreements and all - before the weekend.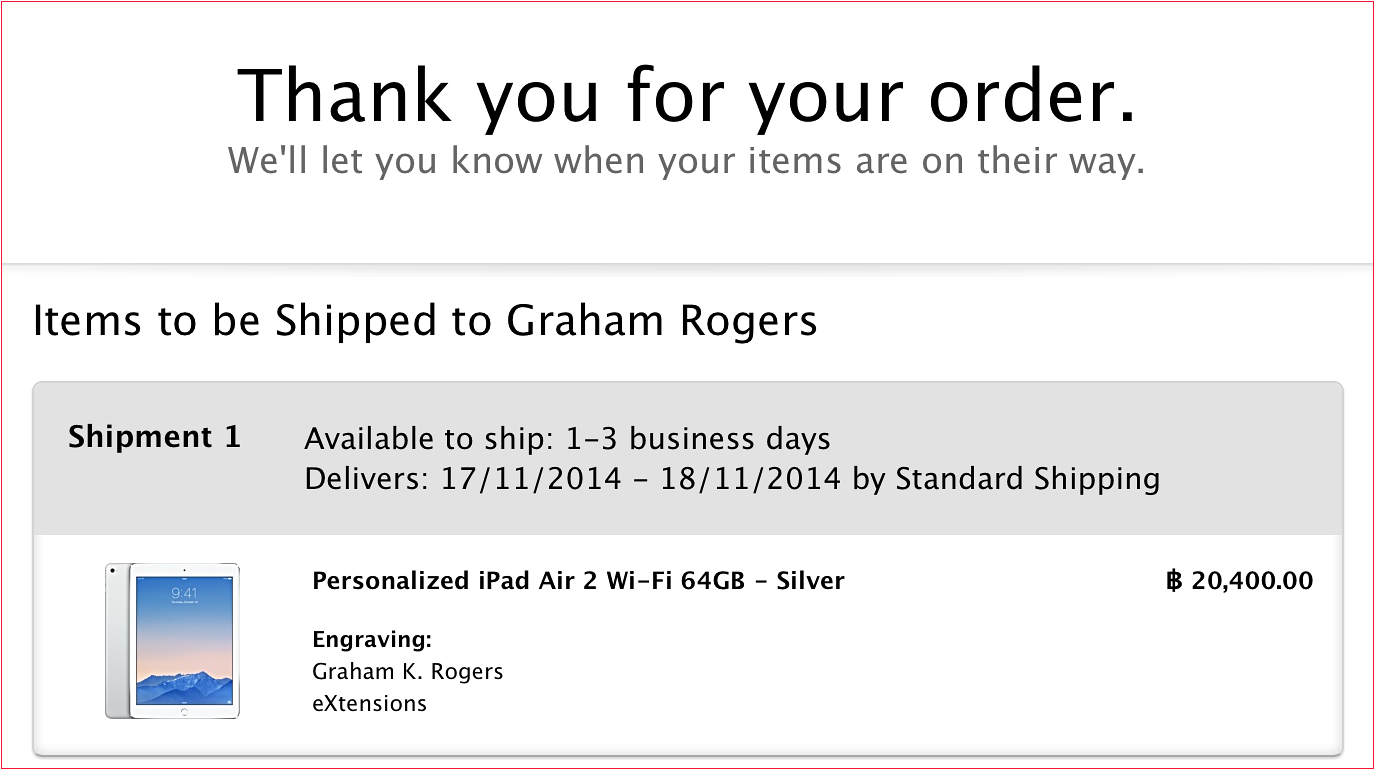 As the iPhone arrived, online sources were seething with Apple's latest security problem: Wirelurker. Most saw this as a sign that Apple was about to collapse again. What most failed to comment on sufficiently was that the affected apps were either being installed on "jail broken" devices, or were being downloaded from unauthorised sources, then being installed via a USB cable.
That's what you get from listening to the so-called experts who tell you that unlocking the iPhone to download non-Apple-approved software for your iPhone is the right thing to do. Wrong: unless you want malware, of course.

The same source revealed another iOS insecurity later in the week with the idea of app Masquing: the downloaded app (again not from a safe source) pretends to be an update to one already installed. Most sources noted the Apple connection (making sure of hits), but made nothing of the point that downloading from Apple (the iTunes app store) is not a risk; and that is what most do. There were useful comments on this from Nick Arnott on iMore.

Microsoft released new versions of its Office suite for the iPhone, but like the much-publicised release of Office for the iPad a while back, it is not available in the iTunes app store for Thailand. From official comments I managed to glean from Microsoft then, it is unlikely to be made available any time soon. There are alternatives of course, such as Documents to Go, and Apple's free iWork: Keynote, Numbers and Pages.

Microsoft has a great project under development with its Independence Project that uses iBeacons to help blind people navigate streets. It is in its early stages right now, but could go far especially as it has the support of CEO, Nadya Satella. URL

I read in James Hein's Currents column last week that he was criticised for writing about devices he owned. I support James 100% on this. That is what we do: we write about what we know. If companies provide test hardware, all well and good; and Apple has sent nothing for me to play with in 2014: I know of no other Apple-flavoured column in a daily newspaper treated in such a cavalier way by Cupertino. If companies want to send me new toys to examine, I am happy to write about them. Until then, I will use my own software and hardware. James' comments suggest he takes the same position.
Useful Links:
Graham K. Rogers teaches at the Faculty of Engineering, Mahidol University in Thailand where he is also Assistant Dean. He wrote in the Bangkok Post, Database supplement on IT subjects. For the last seven years of Database he wrote a column on Apple and Macs. He is now continuing that in the Bangkok Post supplement, Life.