By Graham K. Rogers
---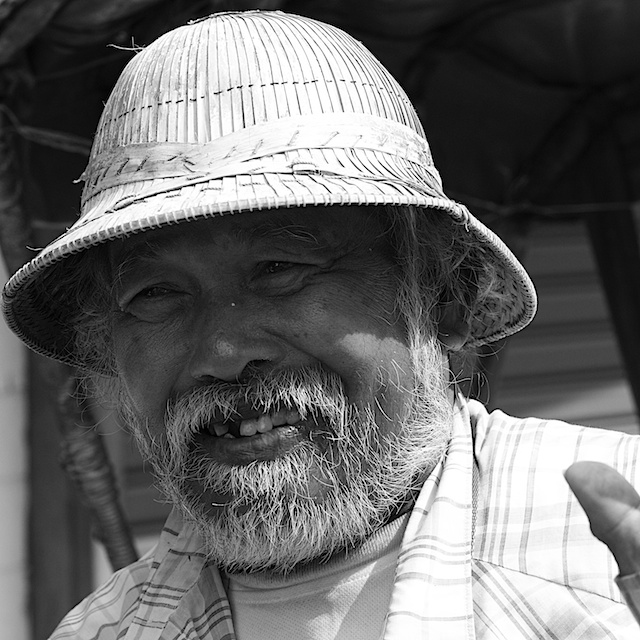 For several days late last month there was a tantalizing page on the Apple Online Store for Thailand. Users could select the iPhone 6 model and colour of their choice, as well as the capacity, but the Buy button was stubbornly greyed out. Until Friday.

I had not been sure which model I wanted: the 4.7" model or the iPhone 6 Plus with its 5.5" screen. I weighed my options and thought about how I use the iPhone. Most of the time, I carry it in the pocket of my trousers, although sometimes (when I am on BTS or in a taxi) I use the top pocket of my shirt. The 5.5" model might be a squeeze.
While battery life has been improved for both models, the iPhone Plus wins with its larger capacity. There is also the feature of optical image stabilization that is only available on the iPhone 6 Plus.
I had intended to wait until I could handle both models, but when a marketing email arrived from Apple on Friday morning, the temptation was too great. A priority was space. As my 64 GB iPhone 5s now has only 10% free, the 128 GB iPhone 6 was my choice. My budget would not stretch that extra few thousand baht needed for the iPhone 6 Plus with 128 GB.

As it turns out, my decision was probably right as I was able to handle both models on Saturday. The larger iPhone 6 Plus did not feel comfortable in my hands or against my face.

This is not a matter of slavishly buying everything that Apple puts out as some would want you to believe. The large number of first time buyers should now put that absurd idea to rest. The iPhone is one component in my personal network: an integration that other manufacturers dream of.
As well as its A8 processor, these new iPhones belatedly fill a gap in the networking capabilities with their new Wi-Fi features (IEEE 802.11ac). New Macs have been able to use such faster networks for a year or more; and I already have the Airport Extreme router that transmits at these speeds. This will make my home system faster with data transfers and synchronisation.

All I need now is for an update to Apple TV to bring that in line too. The current Apple TV uses the slower 802.11n (up to 600 Mbit/s) standard, although that is usually fast enough for me to view movies running on the iPhone or the Mac on my television. That would not be the case if I were stuck with the router that the internet service provider (ISP) gave me: the wifi for that is a creaky 802.11g (54 Mbit/s).
Apple Extreme Router (left) with ISP router

The Apple router is also better as the firewall ports used for synchronisation of iOS devices are not open on the router from the ISP. It was clear from my phone calls to technicians that they did not understand what these were and wanted to solve the problem (the problem they did not understand) by remotely logging into my computer, which I firmly but politely declined. I solved this in under a minute by connecting my old Apple router (now updated), which also gave me faster home Wi-Fi as a bonus.
With OS X 10.10, Yosemite, for a larger display of the information about any networks a Mac can see, press the Option key and click on the Wi-Fi icon in the menu bar. If that icon is not in the menu bar, it can be added by using a checkbox in System Preferences. That Option key is useful with other menu bar icons: Bluetooth, Time Machine (when the menu is already open), Sound (speaker) and Power Source.

On Saturday, at Central Pinklao, there were several people waiting for the iPhones they had ordered. By early afternoon, they were sold out. Inside the iStudio several cases were being offered.
I was watching Bloomberg TV during the week and one of their experts opined that the iPhone was an "unfinished product" because a case was needed. I never use these as I think it limits the device, particularly when the screen is covered. The only protection I ever use is an old iPod sock and Apple have stopped making these now.
While he omitted to mention the other handset makers whose customers also buy cases, Apple has always left this particular door open to accessory makers, particularly as this means the users have a wider range of options: from Hello Kitty to the OtterBox Defender.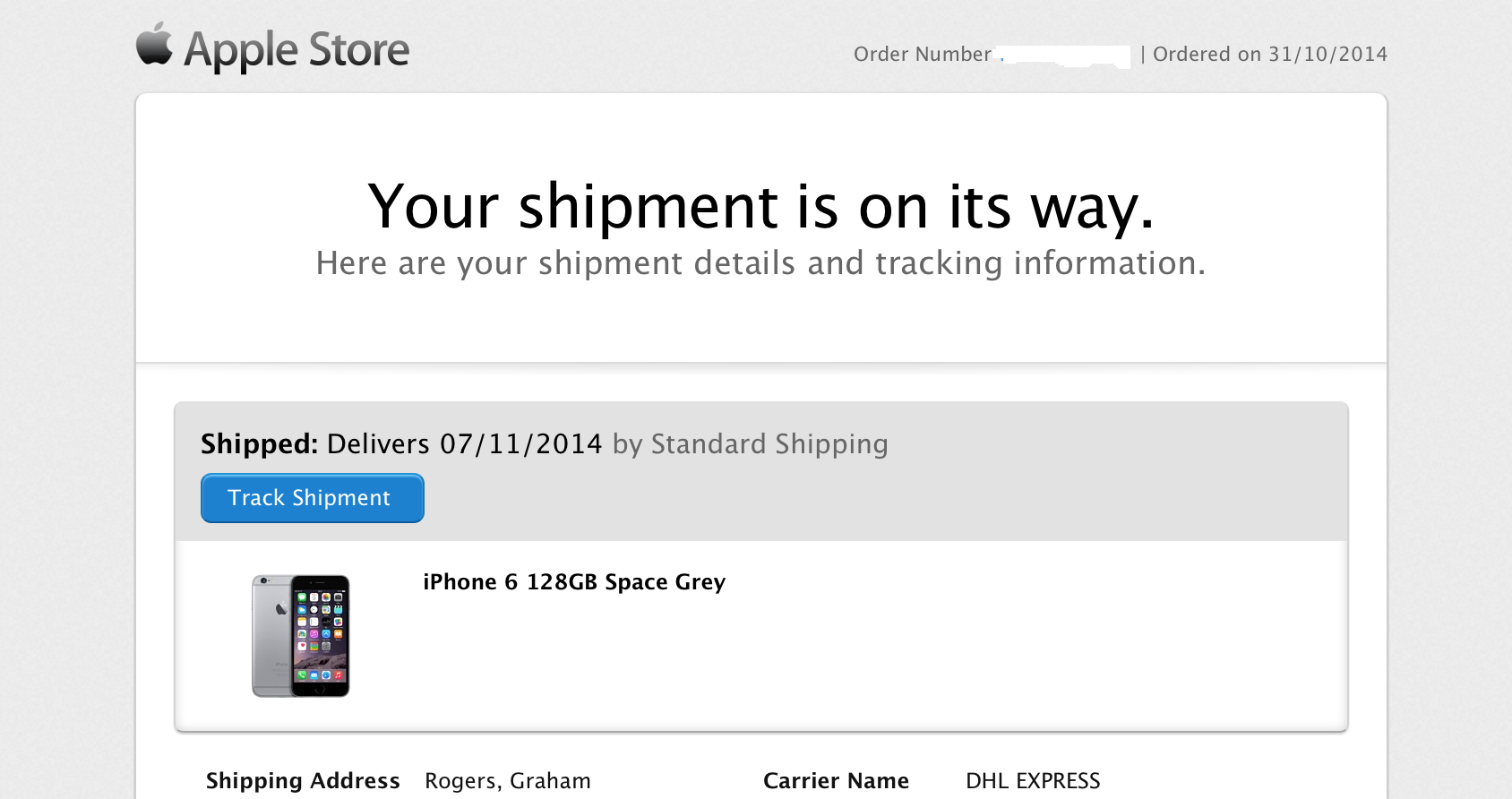 A few minutes after placing the online order for my iPhone, I received SMS and email to show that the order was being processed. Late Saturday, an SMS from Apple, followed by email, told me the item had shipped and would be in my eager little hands by Friday.
If anyone has an iPod sock, I would be grateful. . . .
Update
Using the link in the email from Apple, I was able to follow the progress of the iPhone from Shenzhen to Hong Kong, and then by Monday its arrival in Bangkok. After it was cleared the delivery agent DHL collected it for delivery and, although Apple had written that it would be delivered by Friday, on Wednesday morning I had my fingers crossed that it would be with me a bit earlier. . . .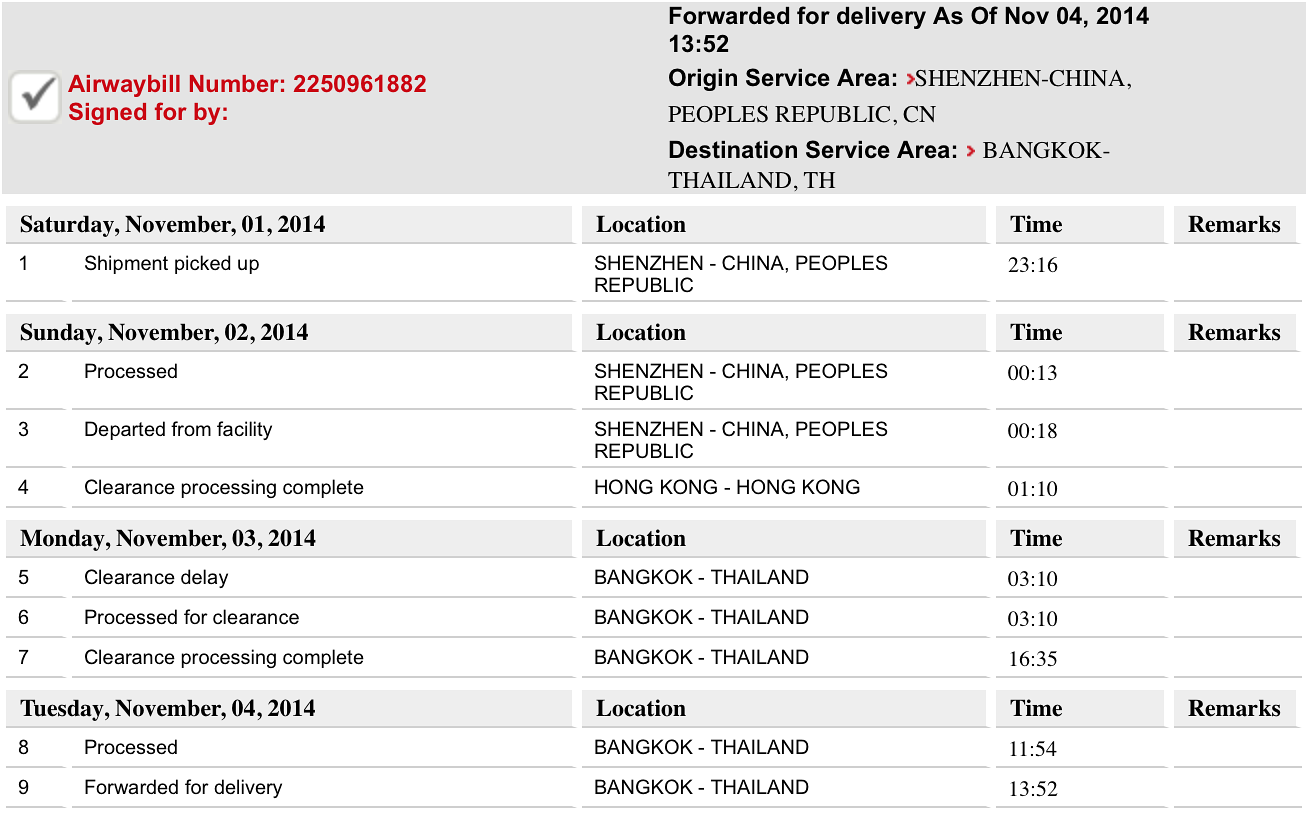 Other Useful Links
Graham K. Rogers teaches at the Faculty of Engineering, Mahidol University in Thailand where he is also Assistant Dean. He wrote in the Bangkok Post, Database supplement on IT subjects. For the last seven years of Database he wrote a column on Apple and Macs. He is now continuing that in the Bangkok Post supplement, Life.