By Graham K. Rogers
---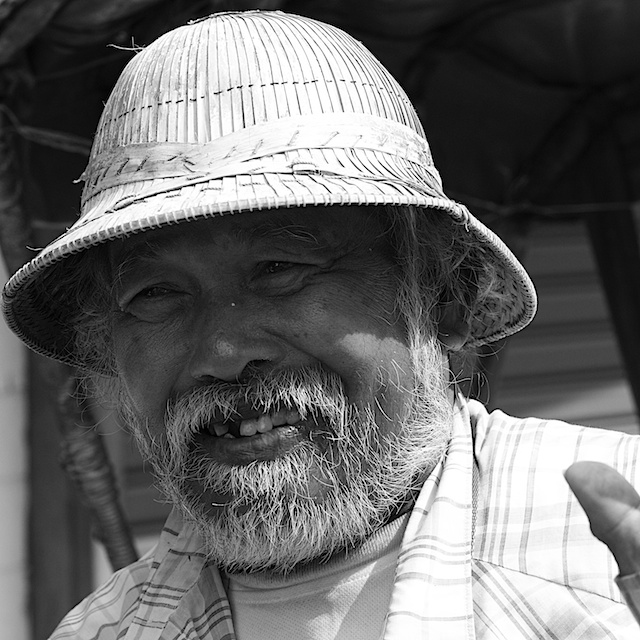 A reported problem with a worm affected some 17,000 OS X users in the USA. It is not yet known how the worm infected the computers, but there may be a connection to Reddit access. It was fixed by Apple on Saturday with the update to users' XProtect files on OS X.

Even though Apple updated iOS 8 to version 8.0.2 there are still problems, especially concerning Bluetooth, with many users reporting connection difficulties for in-car entertainment systems. No doubt Apple is aware and is under pressure to fix these problems, hopefully before the iOS 8.1 update due later this month, which may also signal the release of OS X, 10.10 Yosemite.
One of the cross-system features is HandOff and it is interesting that users will be able to take phone calls on the Mac: useful if the phone is in one room and I am working in another. Another part of the iOS 8.1 release, is Apple Pay. This works through NFC which other devices have had for a while, although these may not have had the infrastructure or the banks on board as Apple has.
It is interesting that Apple excluded PayPal from negotiations as it was already linked to another company. Within a few days, E-Bay decided to spin PayPal off as a separate company. As is Apple's way, it is expected that APIs for NFC and ApplePay will be available to 3rd-party developers next year. Apple's walled garden approach infuriates some, but the company is concerned more about protecting users.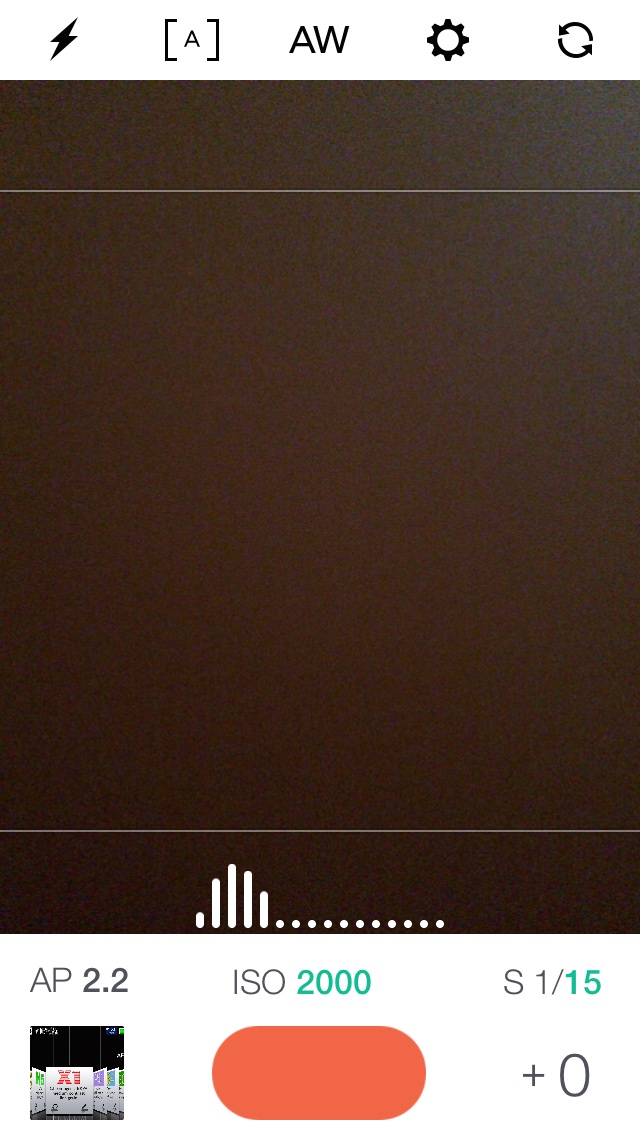 For iOS 8, Apple did release APIs to allow use of manual controls in camera apps. I have been running a couple of these: a new app, appropriately called Manual; and one of my long-term favourites, 645 Pro Mk III.

Of the two, Manual ($1.99 - 65 baht) is the simpler app and may appeal to those who want to experiment with controlling a camera app rather than relying on the basic automatic functions. The controls for options are at the top of the screen and include some useful items for focus, screen display and white balance, including a useful slider for controlling color temperature (Kelvin).
At the bottom of the screen are user controls for ISO (34 - 2000) and time: half a second to 1/2000, plus Auto. A display on the left indicates a fixed aperture setting of f2.2.
Like 645 Pro (below) I found access to the tab for ISO and the time settings less easy with my fingers. It takes a while to gain full familiarity. However, I was impressed with the way I could make adjustments and see the subject change as I did this, allowing me to improve the image on the fly. Output was satisfactory with images at 3264 x 2448 (8 MP).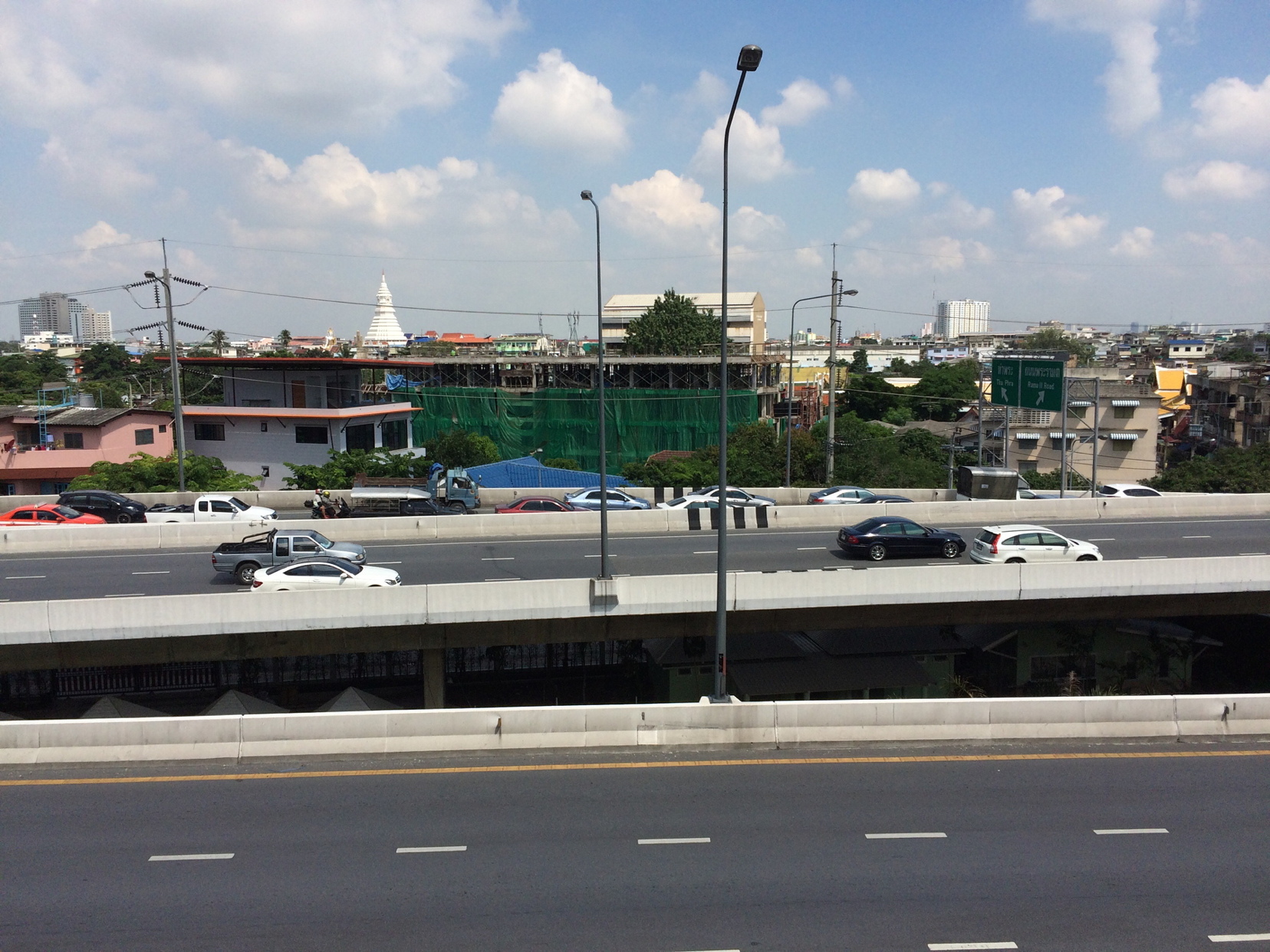 Image taken using Manual app

Michael Hardaker and the Jag.gr team have a series of apps that emulate medium format cameras: 6x6, 6x7, PureShot and 645 Pro Mk III. These are so well done that I ended up buying a medium format camera. Despite my extensive use of digital cameras, I began again to learn how to use film.
After years of relying on built-in software - DSLR, iPhone, iPad or iPod Touch - I find a certain satisfaction in setting up a shot and (sometimes) getting it right. With digital, I can see the results immediately. With film, I have to wait for developing and then scan negatives before I can see if I was right. Or wrong.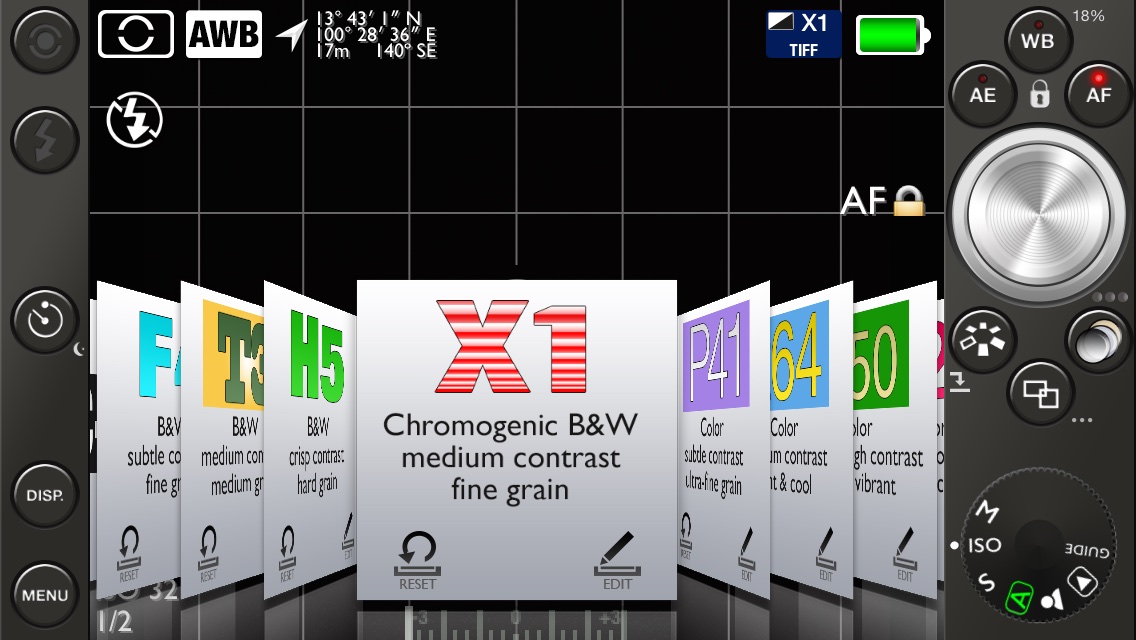 Film Emulations in 645 PRO Mk III

The interface of 645 PRO ($3.99 - 130 baht) is like the back of a digital camera with controls to left and right of the screen. The major attractions for me are the ability to select film emulations, films and frame sizes. There are 5 color and 4 monochrome film options. Each has access to sliders for the user to edit the original film settings. These edited versions can be saved for quick access.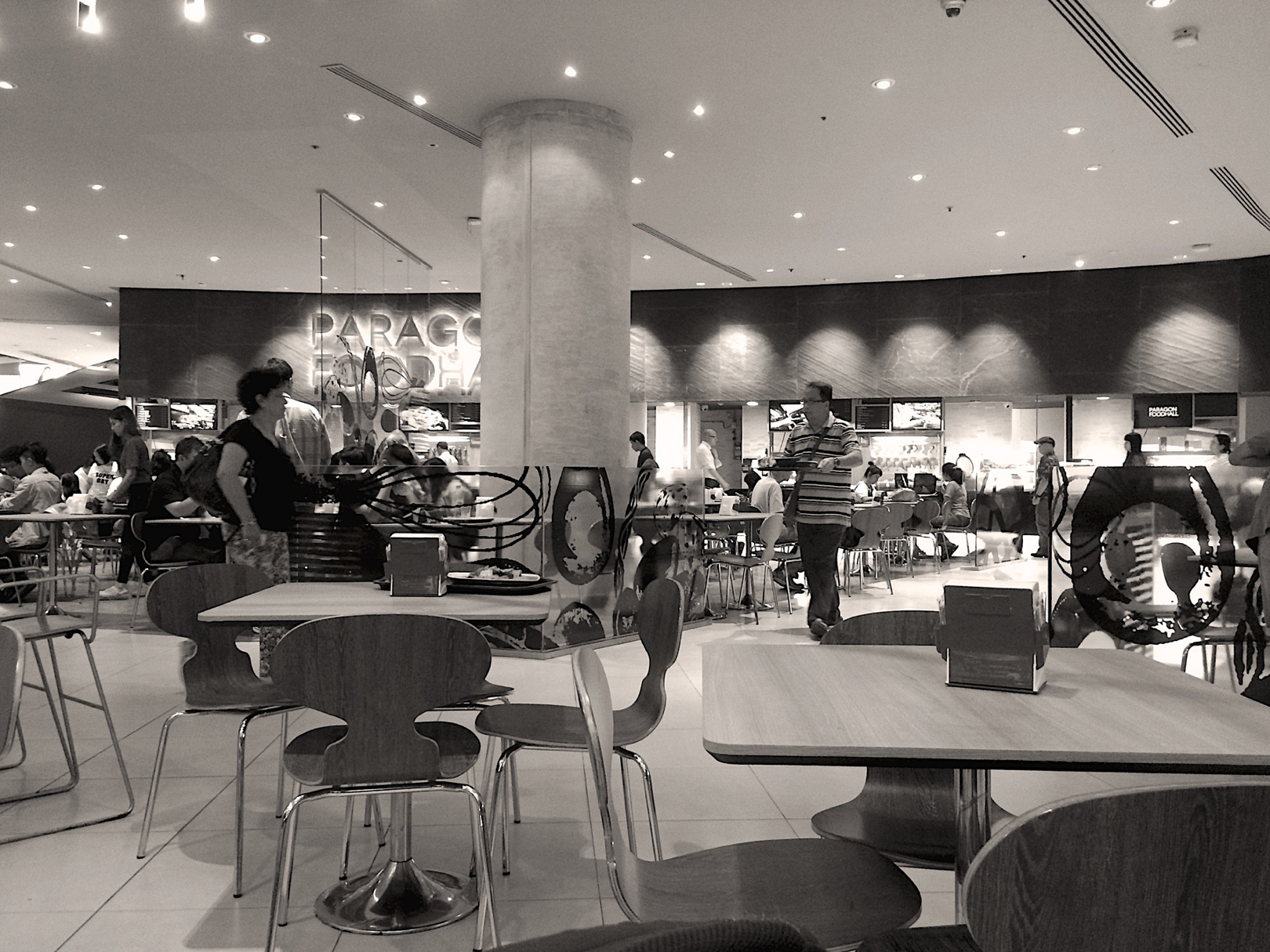 Image taken using 645 PRO Mk III

The 21 filters, plus neutral, include color and gradient (half and half) options. There are 7 frame sizes, from 6x6 up to 6x17, including 645 from which the app takes its name.
Onscreen controls allow quick settings changes, for example to white balance. A new selector wheel gives access to manual control of some settings, so that a user may specify ISO priority, shutter priority, or Manual control. The selector can also be used to view a full (PDF) guide to the app. ISO settings run from 32 up to 2000.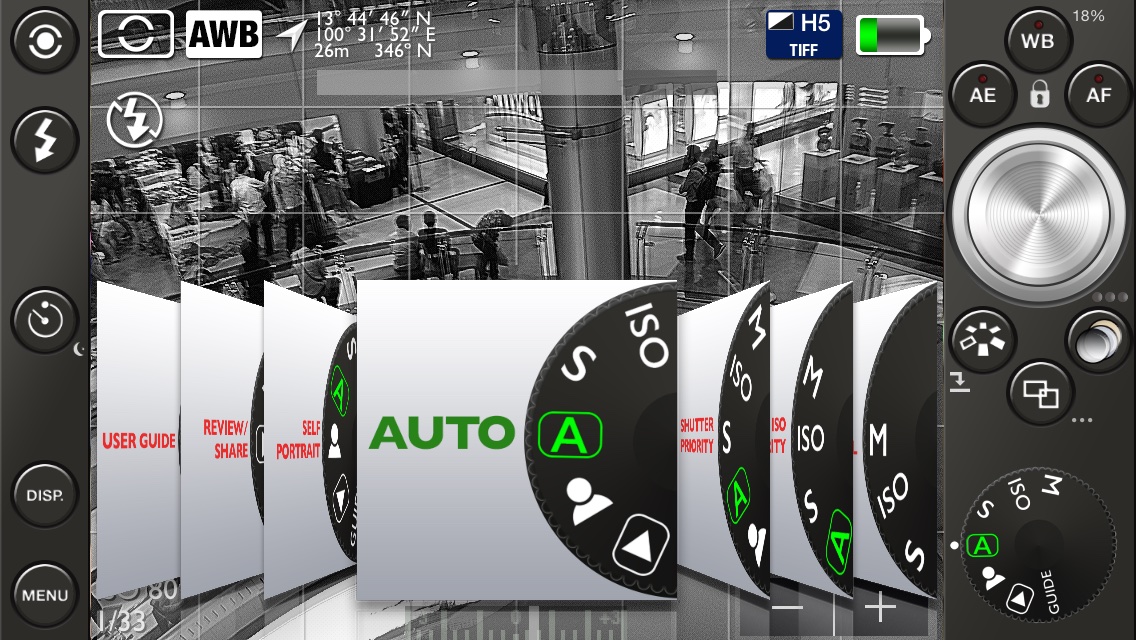 Carousal Option in 645 PRO Mk III

On the iPhone 5s, I found the wheel a little fiddly for my fingers, initially; but the developers had thought of that and provide a carousel display across the screen when the wheel is tapped. This feature is turned on in Advanced settings, accessed via the Menu button.
The Menu system is comprehensive. The app can be set up in a similar way to a DSLR camera, including copyright information and file formats. Since it appeared in 2012, 645 PRO (and PureShot) have allowed images to be saved as TIFF files. They are quite hefty at around 20 MB and take a while to transfer via iCloud, but the image quality with these uncompressed files is good enough for me to leave the DSLR camera at home some days.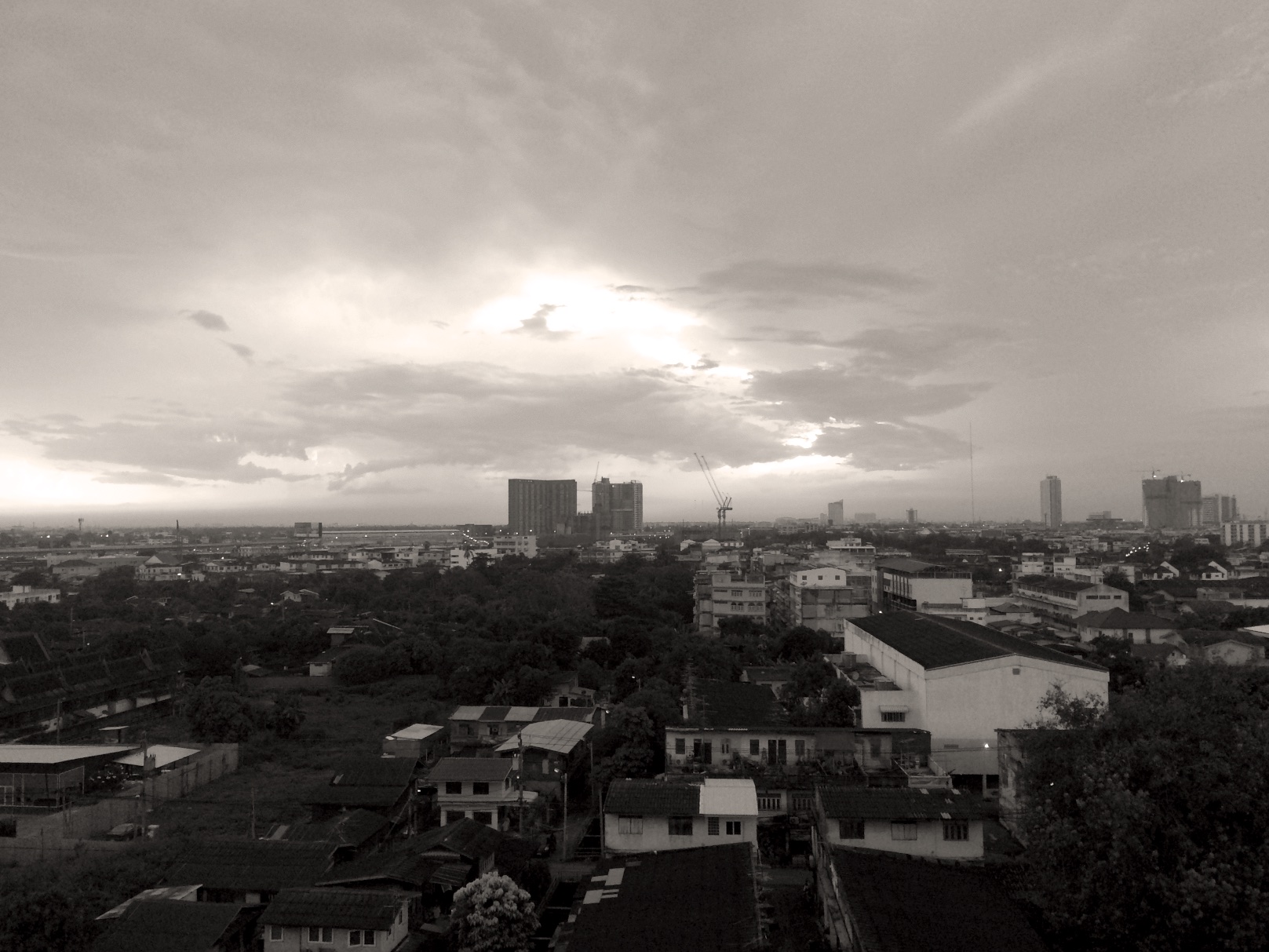 Image taken using 645 PRO Mk III
See also:
Graham K. Rogers teaches at the Faculty of Engineering, Mahidol University in Thailand where he is also Assistant Dean. He wrote in the Bangkok Post, Database supplement on IT subjects. For the last seven years of Database he wrote a column on Apple and Macs. He is now continuing that in the Bangkok Post supplement, Life.