By Graham K. Rogers
---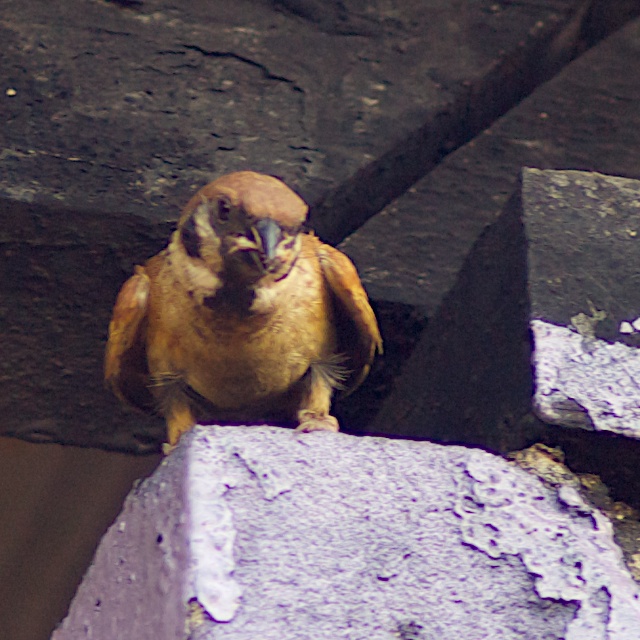 As expected Apple announced its Q4 2014 financial results a few hours ago, with increased revenue and net profit when compared to the same quarter in the previous year. Gross margin had also increased from 37% to 38%, with international sales now at 60%.

The relevant information from the Apple press release is as follows:
The Company posted quarterly revenue of $42.1 billion and quarterly net profit of $8.5 billion, or $1.42 per diluted share. These results compare to revenue of $37.5 billion and net profit of $7.5 billion, or $1.18 per diluted share, in the year-ago quarter. Gross margin was 38 percent compared to 37 percent in the year-ago quarter. International sales accounted for 60 percent of the quarter's revenue.

Apple's board of directors has declared a cash dividend of $.47 per share of the Company's common stock. The dividend is payable on November 13, 2014, to shareholders of record as of the close of business on November 10, 2014.

"Our fiscal 2014 was one for the record books, including the biggest iPhone launch ever with iPhone 6 and iPhone 6 Plus," said Tim Cook, Apple"s CEO. "With amazing innovations in our new iPhones, iPads and Macs, as well as iOS 8 and OS X Yosemite, we are heading into the holidays with Apple's strongest product lineup ever. We are also incredibly excited about Apple Watch and other great products and services in the pipeline for 2015."

"Our strong business performance drove EPS growth of 20 percent and a record $13.3 billion in cash flow from operations in the September quarter," said Luca Maestri, Apple's CFO. "We continued to execute aggressively against our capital return program, spending over $20 billion in the quarter and bringing cumulative returns to $94 billion."

Apple is providing the following guidance for its fiscal 2015 first quarter:

revenue between $63.5 billion and $66.5 billion
gross margin between 37.5 percent and 38.5 percent
operating expenses between $5.4 billion and $5.5 billion
other income/(expense) of $325 million
tax rate of 26.5 percent

That prediction for Q1 2015 would be an increase of around 5% over Q1 2014 when Apple reported $57.6 billion and quarterly net profit of $13.1 billion.
More information
As I find more reports from online sources, the picture becomes a little clearer. As a start, Tom Huddleston, Jr. reports for Fortune, "Apple said it sold 39.3 million iPhones during the fourth quarter, which beat analysts' estimates and represents an 11.6% increase over the 35.2 million sold during the same quarter last year."

I just wonder how the merchants of doom who have been (as ever) predicting failed sales of the iPhone - including a few who suggested Apple was wrongly claiming high sales of the iPhone 6 to look better - will react to this. Some are hacks and will conveniently avoid any retraction; but others are supposedly financial wizards and investors take advice from these people. In both cases (hacks and certain financial experts), they seem to have some kind of agenda.

That same report tells us that sales of Macs increased 25% to 5.5 million which is not bad in an era of declining PC sales. The iPad had another fall in sales, but the release last week, coming up to the end of year period when sales are always brisker, should put that to rights.

John Martellaro on The MacObserver looks at Tim Cook's explanation for the lower sales of iPads, reporting his words, that "Instead of looking at this thing each 90 days, if you back up and look at it, we've sold 237 million in just over four years. That's about twice the number of iPhones we sold over the first four years of iPhone"

Even the Huffington Post managed to make positive noises about Mac sales, with Timothy Stenovec writing, "News of strong Mac sales comes as PC sales have declined in recent years, as people have opted for smartphones and tablets instead of desktops and laptops. According to IDC, the technology research firm, the worldwide PC market was down 1.7 percent last quarter from the same period the year before."

With all that money coming in, Apple's cash reserves have actually gone down, Michael E. Cohen reports for TidBits, but this is because Apple keeps giving the money away: "nearly $20 billion was returned to shareholders in the quarter and $9 billion went toward stock repurchases. Market transactions accounted for another $8 billion". $155 billion is a nice little pile to be sitting on.



Graham K. Rogers teaches at the Faculty of Engineering, Mahidol University in Thailand where he is also Assistant Dean. He wrote in the Bangkok Post, Database supplement on IT subjects. For the last seven years of Database he wrote a column on Apple and Macs. He is now continuing that in the Bangkok Post supplement, Life.