By Graham K. Rogers
---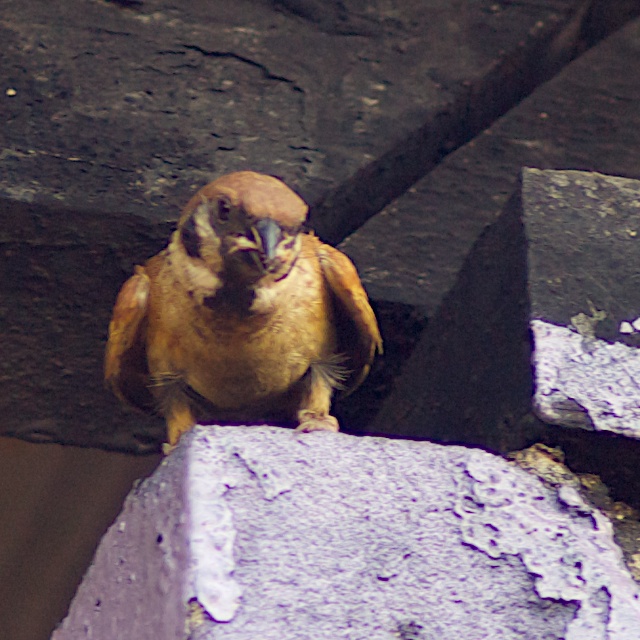 Carl Icahn has posted his much-anticipated letter to Tim Cook. There is much in this letter that is valuable and we (as Icahn must also do) expect Cook and the Apple Board to examine this in depth.
He applauds Tim Cook in the letter, but thinks that changes should be made in the plans that Apple has for repurchase as he thinks the shares are trading at a price that is far too low.
It is truly a watershed moment, with Apple poised to take market share from Google (Android) in the premium device market as iPhone 6 becomes Apple's flagship device among a growing collection of products and services that work together to form an increasingly dominant mobile ecosystem.

With some calculations on income and market share, Icahn suggests that a more sensible price for Apple shares would be approaching $203 (currently $100.80 - rising). He wants Cook to ask the board for the "company to make a tender offer, which would meaningfully accelerate and increase the magnitude of share repurchases." He also adds that "We commit to this because we believe Apple remains dramatically undervalued"
He bases his predictions partly on the idea that the iPhone 6 will take a significant share of markets and that it is "the most significant improvement to the iPhone since its introduction". He compares buying an Android device and an iPhone as analogous to buying "a Volkswagen over a Mercedes at the same price".
Icahn speaks a lot of sense and as a non-technical person makes many of the arguments that some Apple observers have been making in the face of many negative voices over the years that
. . . its merits are no longer viewed in isolation from the overall Apple ecosystem of products and services, which include iOS, iPad, Mac, Apps, App Store, iCloud, iTunes, and (more recently) Apple Watch, Apple Pay, Home, Health, Continuity, Beats. With the iPhone as the foundation, Apple's ecosystem has come to play an important role in the daily life of Apple users. . . .
With predictions concerning the Apple Watch and (rumoured) Apple TV, he writes that this "will further distance Apple's ecosystem from its peers and accelerate revenue and earnings growth in excess of the status quo."

In the body of the lengthy communication, he takes time to analyse in depth the iPhone, followed by the iPad and Mac, followed by the services (iTunes, Software and Services), as well as accessories, and iPod. There are also lengthy analyses of the Apple Watch, with predictions of "20 million units in FY 2015, 45 million units in FY 2016, 72.5 million units in 2017."
In the letter, Icahn is careful to note that the Apple UltraHD television may never happen, but still anticipates such a product, with an estimate of sales (leading to income), which would add to Apple's growth.
Returning to what we do know, with HomeKit, HealthKit and Apple Pay, Icahn again wisely considers the overall ecosystem as part of the HomeKit infrastructure that would include the Apple Watch, commenting that "these new efforts in Health and Home will strengthen the Apple ecosystem and drive product sales of the Apple Watch and iPhone." With Apple Pay, he estimates that Apple in the U.S. could generate revenues . . . of $2.5 billion in FY 2017 if it reaches 30% market share of all spend on U.S. credit and debit cards."

The conclusion affirms that the letter is not a criticism but a means to communicate two major points:
given the earnings growth we forecast for Apple, we continue to think that the market misunderstands and dramatically undervalues Apple and

the excess liquidity the company continues to hold on its balance sheet affords the company an amazing opportunity to take further advantage of this valuation disconnect by accelerating share repurchases.

But the letter closes with a warning -
As the strength of the earnings growth we forecast materializes, and these funds scramble to correct this mistake, only to find themselves competing in the market to do so, a de facto short squeeze may occur, and we can only hope that the company has repurchased all the shares it can before that happens.
Text of Letter from Carl Icahn to Tim Cook
The full text of the letter is available at the Shareholders Square Table site



Graham K. Rogers teaches at the Faculty of Engineering, Mahidol University in Thailand where he is also Assistant Dean. He wrote in the Bangkok Post, Database supplement on IT subjects. For the last seven years of Database he wrote a column on Apple and Macs. He is now continuing that in the Bangkok Post supplement, Life.