By Graham K. Rogers
---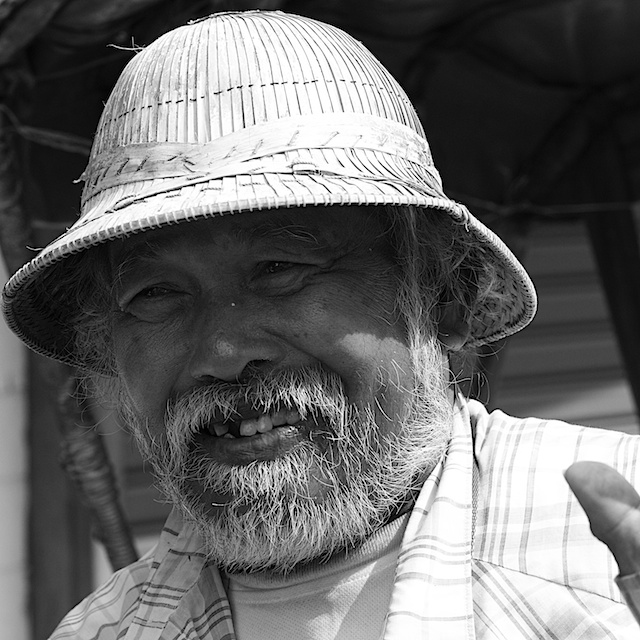 Usually, I use the text that I send to the Bangkok Post for the corresponding item on the eXtensions site. This week, however, I found myself editing out so much information that would be useful for a better understanding of the Apple event last week and what was announced. I am adding some of that information to the basic text to provide that more complete picture of the products and services that were outlined by Apple executives. The additions are indented for easier identification.

As normal I planned to watch last week's Apple event, which started at midnight here. The live feed was abysmal, with several breaks, making it hard to follow. Disruptions occurred both with the web feed and Apple TV. This frustrated users in several countries, so it was not a local bandwidth problem. At the time of writing, Apple has neither explained the poor video nor apologized.
On Friday when pre-orders for the iPhone 6 began, networks were again overwhelmed as with previous iPhone releases. The Apple site now shows 3-4 weeks for delivery. Apple commented that they were a seeing record demand (some called this overwhelming or crushing); but many sources have been telling us for months that no one is interested in the iPhone.
There were many complaints after the event when users found a free album for U2 on their devices.
Tim Cook, looking pleased and confident, started off with a brief look at history, noting that the Flint Center was where Steve Jobs had unveiled the original Mac, back in 1983. He dispensed with any of the normal updates, except to say, "everything's great."

He started to talk right away about the iPhone; discussing the iPhone 5s and iPhone 5c, then showed a video of the iPhone 6, which ended with the two new versions side by side.

To outline some of the details of the new products, Phil Schiller came on. He initially looked at the basics and the vision for the two phones, then focussed on the Retina display: Ion-strengthened glass, improved polarizer, photo-aligned IPS liquid crystal and ultrathin backlight. You have to filter out the superlatives to look at what is really being offered.


On Monday evening here, an item on CNBC quoted Apple as saying that over 4 million orders had been placed for iPhones in the first 24 hours, which would mean that some customers would be left waiting for up to a month.

Oh, right . . . no one wants an iPhone.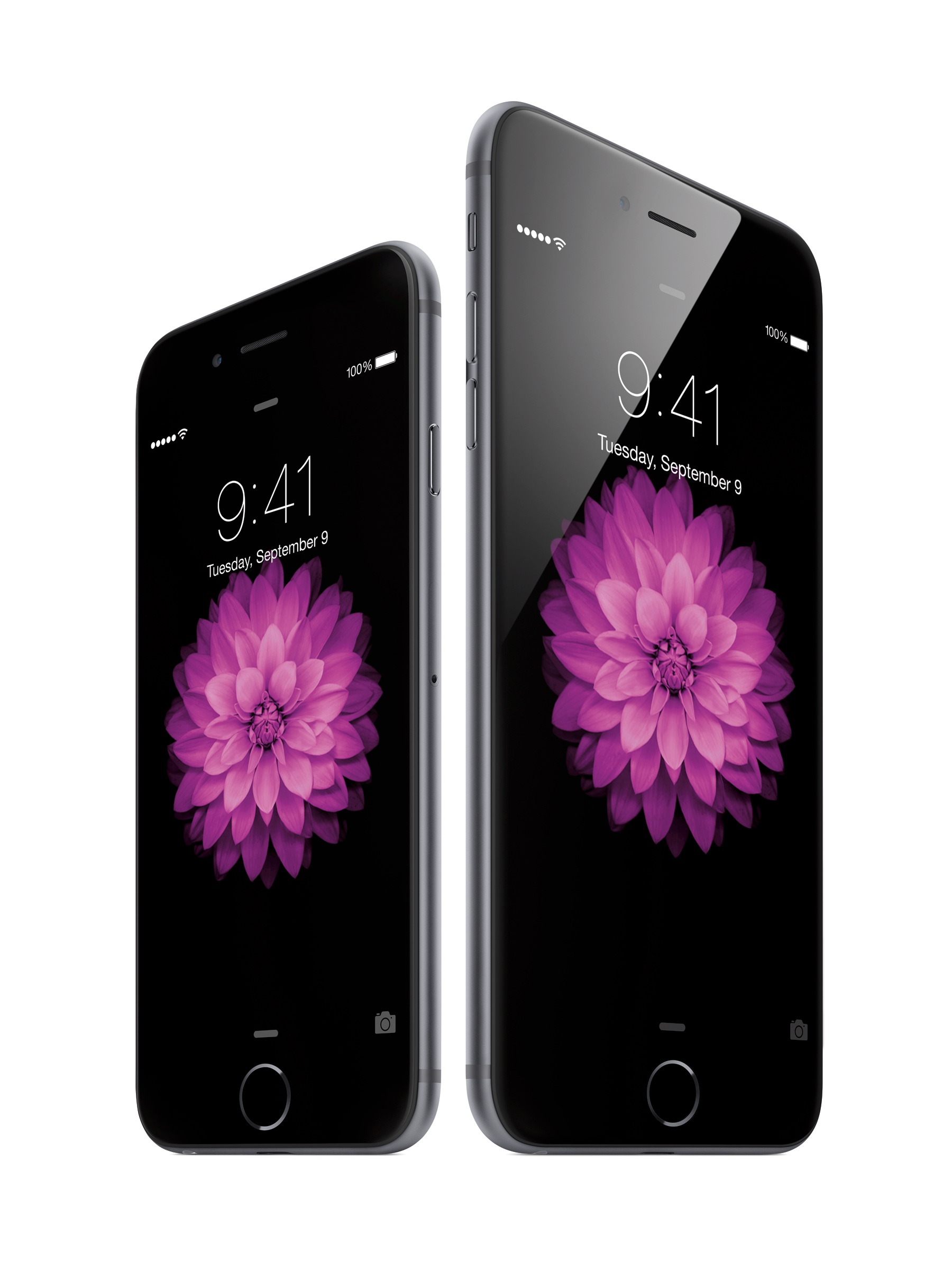 iPhone 6 and iPhone 6 Plus - image used with kind permission of Apple
iPhone
As predicted, there are two models: iPhone 6 and iPhone 6 Plus, with 4.7" and 5.5" screens. Resolutions are 1334 x 750, 326 pixels per inch; and 1920 x 1080, 401 ppi (the same as the 21.5" iMac). I am not sure if I will like the larger screen, but the world has moved on since the first iPhone. Like the iPad mini, if there is a real demand, Apple responds.

Both iPhones have LTE capabilities as well as Wi-Fi, using the 802.11ac standard at last which will give much better in-home speeds for inter-device operations. The A8 processor is 1.5 times faster than the A7 in the iPhone 5s.

iOS 8 is available this week (17 Sep) just before the first new iPhones are released. The Continuity feature is not expected to be available until mid-October which suggests that Yosemite will not be released until then.

Of course I will have one as soon as I can, but I am not going to line up at one of those humiliating midnight releases the local carriers think are so cool.

The camera has been improved with new optical stabilization on the iPhone 6 Plus. The camera lens protrudes, but then so do the Off button, sound switch and volume controls on the iPhone 5s. One source sugested this might allow for new types of lens attachment rumoured to be on the way.



Both of the new iPhones are thinner than the preceding iPhone 5s (7.6mm) at 6.9mm and 7.1mm respectively. Images are clearer and the text sharper we were told. With the larger screen, there are new tricks with landscape view, including the addition of new editing keys on the keyboard.

The new A8 processor is 64-bit like the A7 before, and now has 2 billion transistors and is manufactured using a 20nm process (making it 13% smaller). The chip has upped the processor performance by 25% and a 15% increase in GPU performance. A graphic showed that the iPhone 6 is 50 times faster than the original iPhone, with graphics up to 84 times faster.

According to documents released by Apple, the iPhone 6 is 1.5 times faster than the iPhone 5s (Ryan Smith, Anand Tech). Schiller claimed that the new processor is 50% more energy-efficient, allowing better sustained performance. The idea here was that other phones tail off after a few minutes use otherwise they overheat, but the iPhone 6 will wag its tail for longer. That analysis by AnandTech also suggests strongly that the iPhone 6 will have 1 GB RAM.

Battery life is better than the iPhone 5s. This should not be a surprise as Apple has this as a constant goal; but the figures cited were impressive. With everything on I am usually lucky to see the 8 hours claimed for my iPhone 5s, but theoretical figures are a starting-point and the new iPhone 6 phones will have better battery life.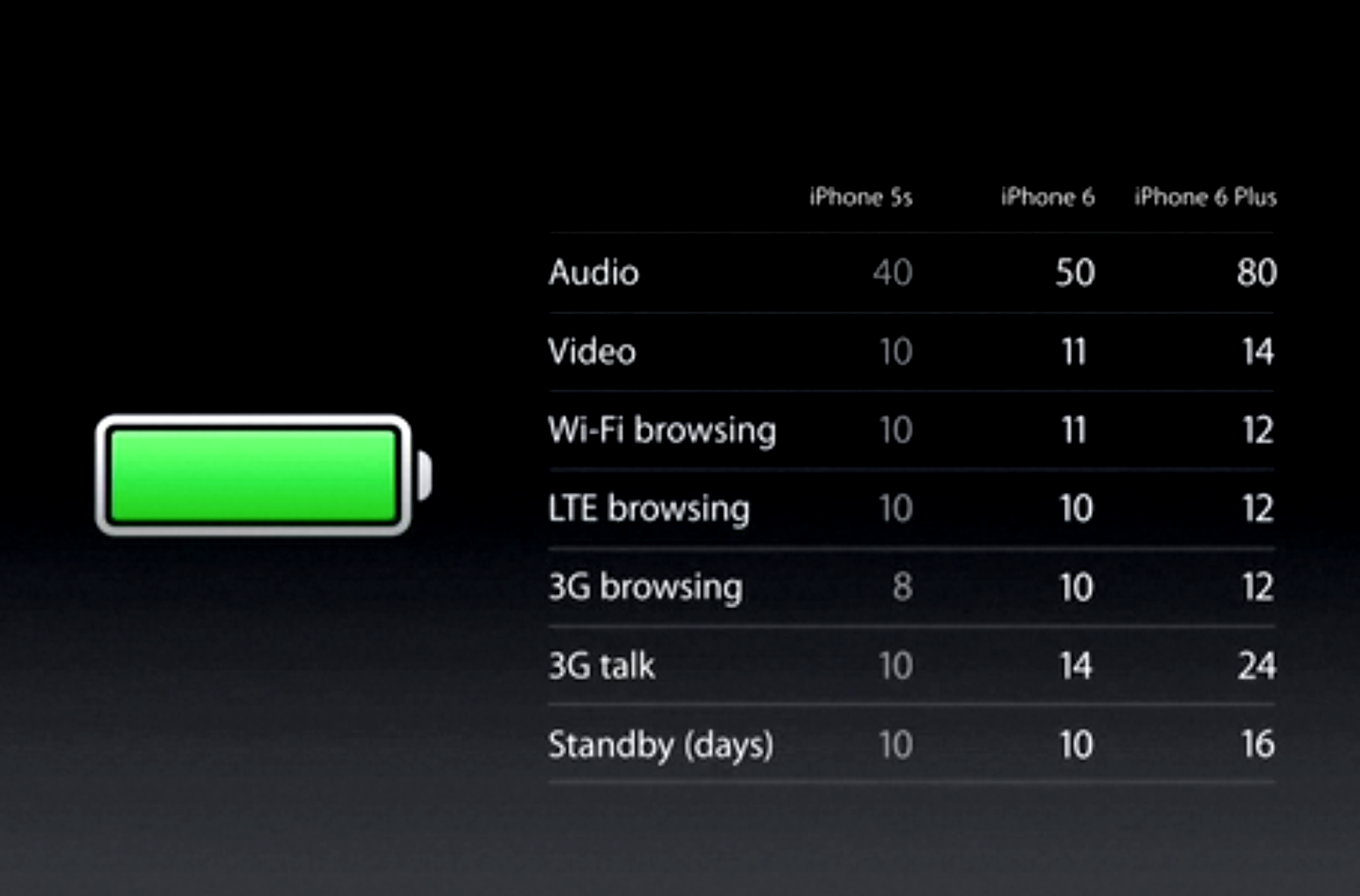 The LTE in the iPhone 6 is faster at 150 Mbps (and Schiller did say Megabits correctly). There are 20 LTE bands (13 before). A new item was VoLTE or Voice over LTE; and I was pleased to see the arrival of 802.11ac at last for the iPhone. This will mean much faster data transfer speeds in a closed network. Some of the features that combine Wi-Fi and VoLTE will not be available everywhere initially.

The camera again has some subtle changes and Apple has resisted the urge to go for higher numbers of megapixels like some handset makers. The camera uses True Tone Flash which first appeared on the iPhone 5s and uses two flash bulbs of slightly different colors. A new improvement called Focus Pixels uses dedicated pairs of crystals for phase detection auto-focus, giving faster focussing. There is also local tone-mapping and advanced noise-reduction. The iPhone photographs shown in the presentation were encouraging, with Schiller adding that panoramas taken with the iPhone can be up to 43 MB in size.

The iPhone 6 Plus has optical image stabilization: the lens moves front to back for focus as normal, but now can also move up and down, and side to side. This is combined to provide enhanced stabilization: useful particularly in low light conditions where the iPhone has not excelled before.

With video, the iPhone 6 now takes 1080p at 30 fps (frames per second), but also video up to 120 fps for slo-mo (introduced last year), but can now also go up to 240 fps. There is also video stabilization and time-lapse photography.

The FaceTime camera has also been enhanced with a new sensor, and a larger aperture (f2.2) allowing more light to be recorded. There is also better face detection, plus a burst mode for "selfies". The video demo of this burst mode suggests this is going to be a must-have for teenagers. The camera also has a single-shot HDR feature and there is also HDR available for FaceTime videos.


The iPhone 6 and the iPhone 6 Plus come in 16 GB, 64 GB and 128 GB configurations. It will be shipping in a couple of days time (19 Sep - Friday) in the first wave of countries: these included Hong Kong. A second wave was announced for the following week (26 Sep) with pre-orders opening a week before.

The second wave of countries includes: Austria, Belgium, Denmark, Finland, Ireland, Isle of Man, Italy, Liechtenstein, Luxembourg, Netherlands, New Zealand, Norway, Portugal, Qatar, Russia, Saudi Arabia, Spain, Sweden, Switzerland, Taiwan, Turkey and United Arab Emirates.

Thus far there is no information about when the iPhone 6 will be made available in Thailand, but Apple hopes the device will be available in 115 countries by the end of the year.
Apple Pay
Tim Cook returned to the stage and began to outline problems that consumers have with paying for products, highlighting the cumbersome process of paying with a credit card. He also mentioned the security risks involved with displays of numbers and other details.

Every day in the United States, some $12 billion is spent ($4 trillion p.a.), with some 200 million transactions. This means even more in the world as a whole. Cook outlined Apple Pay, but the main presentation on the service was made by Eddy Cue.

An integrated payments system using the Touch ID had been rumoured. The iPhones will have NFC (near-field communications) which will work with the service called Apple Pay .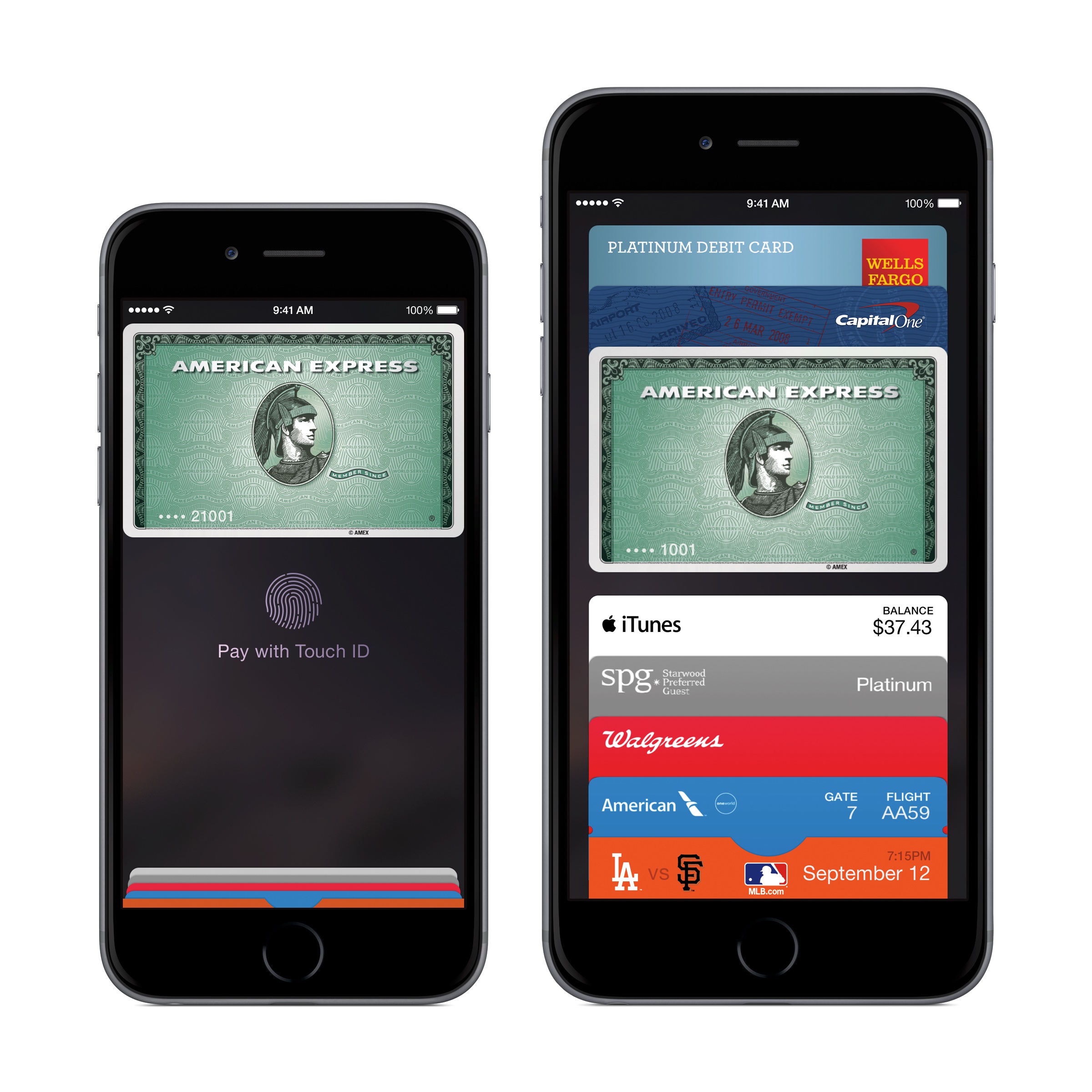 Apple Pay - image used with kind permission of Apple

It has taken a long time for Cupertino to provide this, but some commentators are not sure that current solutions have been successful. Walt Mossberg, for example, speaking on CNBC before the event, was particularly dismissive of the Google payments system: "the picture was not as good as people had hoped."
Several major credit cards are signed up with Apple for the service. It is expected that Apple will take a small percentage of 0.15% as a fee for each transaction, but just a few cents soon adds up with large numbers of transactions.
When discussing the service in an interview with Charlie Rose, Cook mentioned Thailand as one of the countries with a fast-growing middle class: perhaps one of the countries where such a service would do well. If Apple Pay did come here, it would need cooperation with credit card companies, retailers and the Bank of Thailand.
It was also revealing that the "i" has disappeared: not iPayments, but Apple Payments; not an iWatch, but an Apple Watch.
The service takes advantage of the credit card information that can be used to make payments to the iTunes Stores, but data for transactions with Apple Pay is not stored on the iPhone, nor are details of the transaction sent to Apple.

Adding a card needs the user to authorise and part of this process uses a photograph of the card, but details are stored in digital form in an "element" on the A8 processor in much the same way as fingerprint data is kept in a secure enclave on the chips. Apple Pay will be included in an update to iOS 8 that will be coming in October. However, access to the NFC component will not be made available to 3rd-party developers for at least a year (Harish Jonnalagadda, iMore).

That October date may have greater significance as online reports suggest that certain features were stripped out of the latest beta release of iOS 8, perhaps to ensure its readiness for the release later today. That also indicates that the update coming in October, which is expected to be coupled with the release of Yosemite, will have a full list of features: both added and re-added.

An example of the shape of things to come (maybe) is with extensions, which are reported not to be working properly as yet (Eric Slivka, MacRumors).


After Apple Pay, Cook returned to the stage and teased the audience with the idea that, perhaps there was already enough for one day, then said, "We have One more thing to cover". The words, "One more thing . . ." were on a slide. There was much cheering.

As part of his general introduction, Cook said that "we expect it wil redefine what people expect from this category". As we now know that this referred to the watch, it was interesting that while one manufacturer came out with the weak criticism that it was too feminine, TAG Heuer confirmed plans that it will enter the smartwatch market (Chuong H Nguyen, iMore).

Instead of a direct announcement, Cook ran a video which brought the watch to the fore in a subtle way. As the watch appeared in the video, it was possible to hear the cheers of the audience, muted as they were by the soundtrack.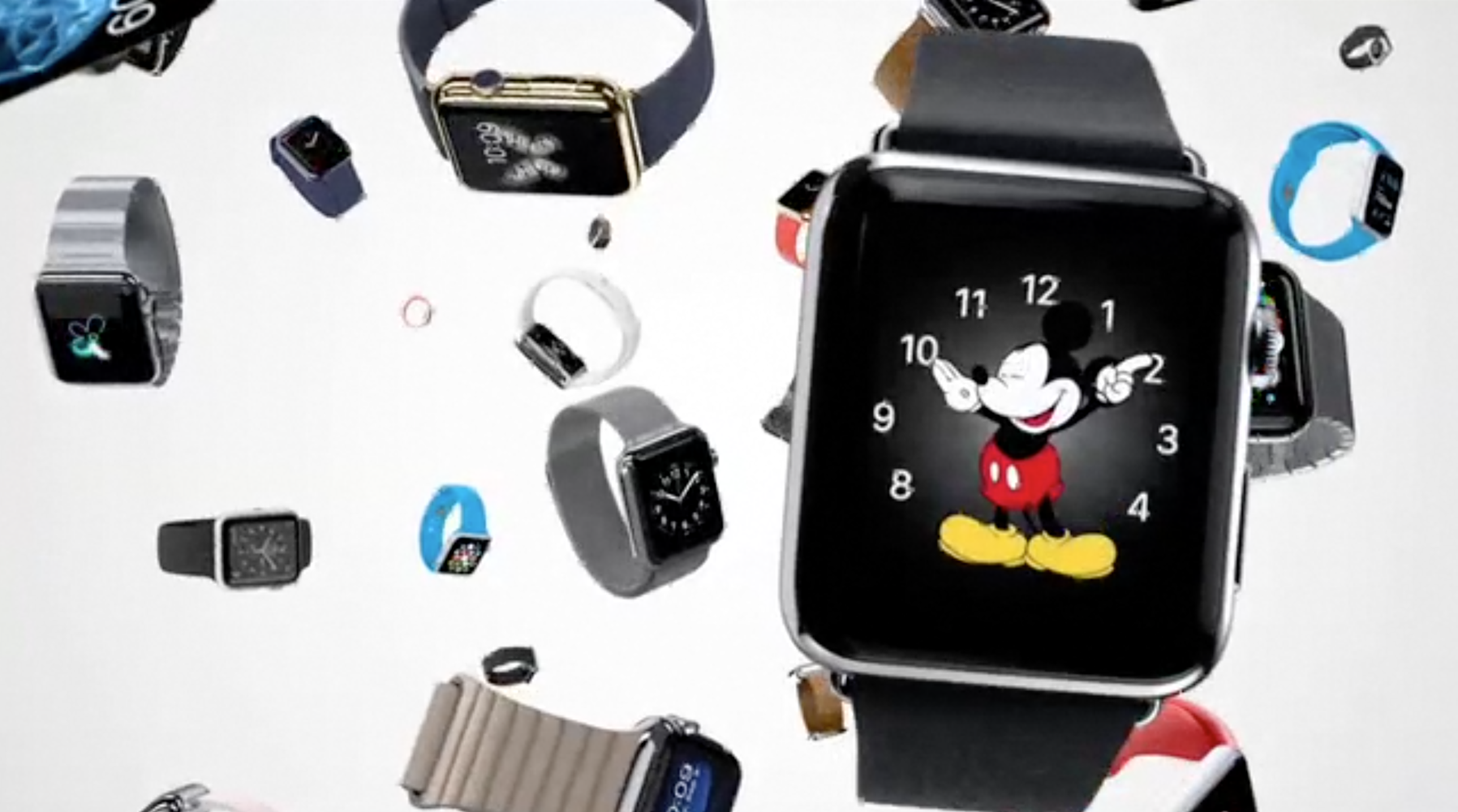 Apple Watch
With no real surprise, the watches themselves look good (especially in close up), with Apple's usual attention to detail. This extends to the straps too, including the materials and the ways in which they can be adjusted. With straps, watch bodies and interfaces, there are said to be millions permutations for users. The Apple Watch is reversible for those who wear a watch on the right wrist. I am left handed but always wore mine on the left.

Henry Blodget, John Dvorak and others in the vanguard of the Apple negativity industry have been predictable. We were told in 2007 that no one would buy the iPhone. I don't want a watch either (at least, maybe).

The proper analysis of what it does, for example by watch expert Benjamin Clymer, whose objective comments are worth taking time to read, puts the device in a proper perspective. Simply approaching Apple and its products with the intent to belittle everything, demeans the commentator.

The Apple Watch will be available next year which will give developers time to create apps for the device. While it is designed to work with the iPhone, the user does not need that at all times to make watch work: for example, Bluetooth will allow connection to a headset.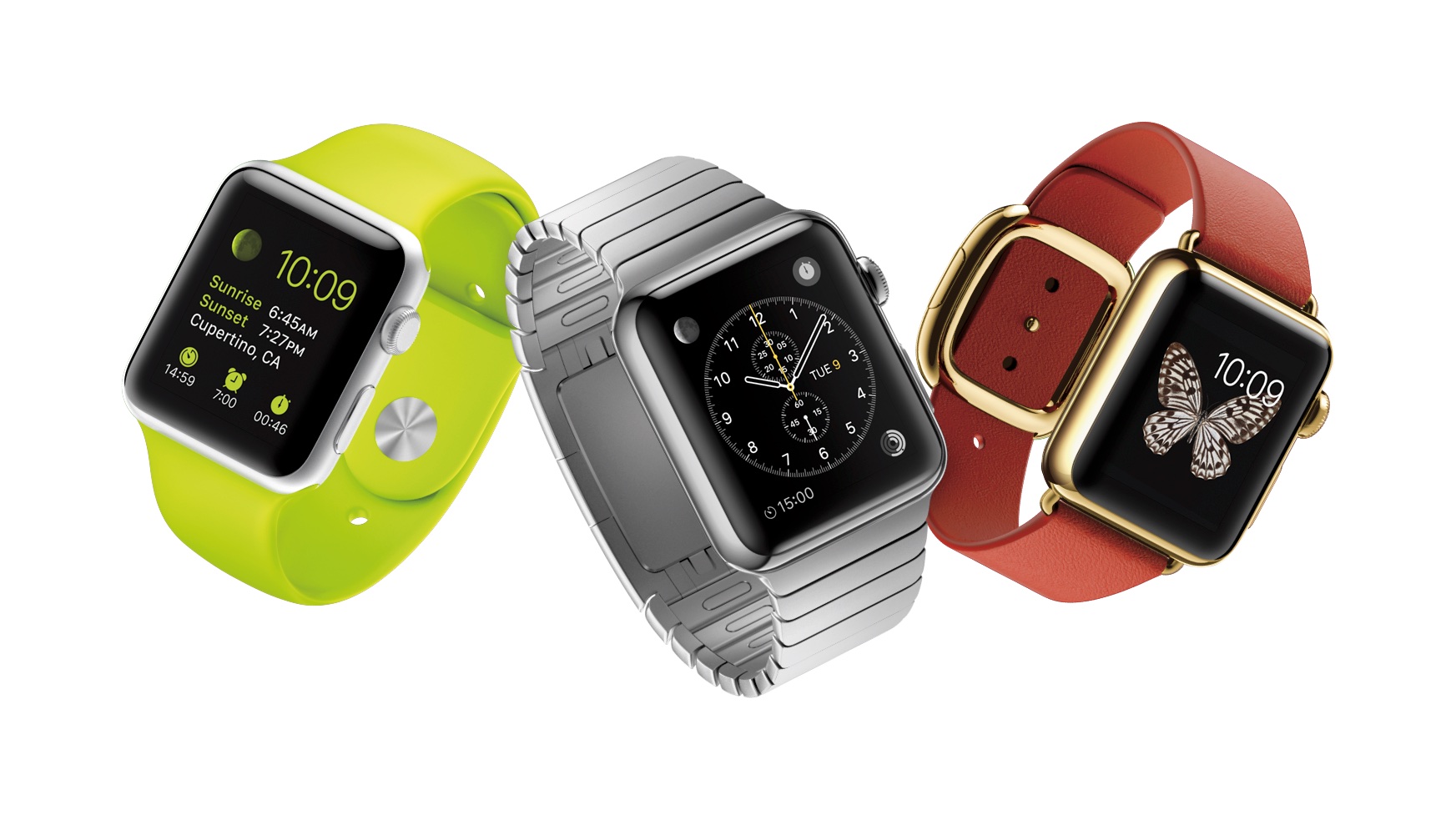 Apple Watch - image used with kind permission of Apple
What is particularly interesting about this device is the way Apple has not only redesigned the interface, but provided some innovative technology inside the tiny shell. The engine that drives the touch input - both tap and press - has been called the "Taptic" chip: a play on words of "tap" and "haptic" (the adjective referring to touch technology).

In addition Apple has created a chip that it calls the S1 which is basically a mini-computer: for a watch. This suitably impressed a number of people, including Jean-Louis Gassée, who had previously been doubtful. Not now, apparently. The article also carries a good break down of critical comments so far, including the article by Benjamin Clymer and a link to the risible comment that it was too feminine: this item was carried in the Bangkok Post past week.

But then, we remember the comments on the first iPhone. . . .


A couple of days after the announcement, the CEO of Guess watches wrote to Tim Cook welcoming Apple to the watch business, although Ben Lovejoy of 9to5 Mac suggested there was a hint of fear in the missive, which included,

We personally welcome this new challenge to remain relevant to our young, sexy and adventurous consumers who see as much importance in the device they carry and the messaging app they use, as the clothing and accessory brands they buy.

The Apple Watch will be available next year, although there is no date given. In the interview with Charlie Rose, Cook said that one of the reasons for the delay is to give developers the time to create apps for the device.

The basic watch starts at $349, but there is no other information about the pricing structure, including extra straps. Several rumors (probably one rumor, several clones) put the price of the gold version at around $1290 which would be out of my league.

To echo the introduction of the original iPhone, "this is not three separate products", but an integration of hardware, software and services.
Endnotes

Despite denials before the event, U2 did make an appearance to close the show. Apple has a habit of this and at the Moscone Center I was able to see Randy Newman at one event and Tony Bennett another. U2 played the first tune from their new album, then there was some onstage banter with Tim Cook. This was all pre-arranged - almost scripted - but led to the point that Apple had paid for all downloads of the new album (Songs of Innocence) for the first month (until mid-October) which is a new way of distributing and paying for music.

I downloaded mine at around 2.30am from the iTunes store here. For those with an iTunes account, it shows as "purchased", so visiting the Purchased page in my account I was able to click on the download button. As the promotion runs a while longer, there is still time to sign up. This of course, will bring more people into Apple's system.

In the days that followed, several column inches were dedicated to the point that not everyone wanted U2's new album and there was much hand-wringing about how to get rid of this unwanted freebie.

This became such a hand-wringing exercise that Apple made a removal tool available late on Monday. The exercise shows that free (Apple paid of course) may not be the best method of distribution; but with the amount of wasted online comment also showed that Apple is a target whatever they do. There is nowhere near the same level of hypocritical anguish when users of Windows versions find they have much unordered software.





I listened to the album a couple of times over the weekend and although U2 does not have the rawness that they had with their 1980s albums such as the stunning War and Boy - gosh these are only $3.99 each - there are still some interesting musical sections and some great lines.


A report that I read on Tuesday morning, tells us that Connecticut Attorney General George Jepsen has written to Tim Cook, with several questions regarding the Apple Watch and its privacy. Most of these were covered in the developer release, but that would not stop a politician when there is a chance for free publicity especially in an election year (Cody Lee, iDownloadBlog). I am impressed however, that Jepsen beat Al Franken on this.
See Also:
Graham K. Rogers teaches at the Faculty of Engineering, Mahidol University in Thailand where he is also Assistant Dean. He wrote in the Bangkok Post, Database supplement on IT subjects. For the last seven years of Database he wrote a column on Apple and Macs. He is now continuing that in the Bangkok Post supplement, Life.