By Graham K. Rogers
---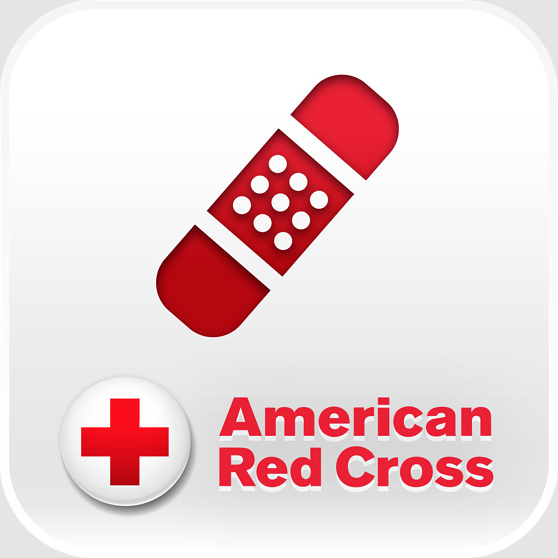 When I was a policeman, I attended training courses at the police school I attended, but did not really take the instruction seriously. Within days of being on the street, I had several opportunities to put the little I knew to use. Over the years, I went to many accidents where I used first aid, although with some victims it really was too late.

A few weeks ago I saw heart-rending video on FaceBook that showed a young man who had been stabbed. He was laid on the ground in a spreading pool of blood occasionally kicking his legs out as the life seeped away. The people around him fanned him and put a bottle of smelling salts under his nose.
On Sunday, a Tweet linked to a Straits Times article with information that the Singapore Red Cross had put out an app for First Aid, but this is not available in the Thai iTunes App Store, However, there are apps from the British and American Red Cross. The screen shots on the App Store suggest that these are almost identical. It also seems that the Singapore issued app also uses identical data. As the Health app and HealthKit are topical, I downloaded the US version for a look.
The app, First Aid by American Red Cross (v. 2.0.4) also has Spanish language capabilities. The app by the British Red Cross (v. 2.0.2) has no indication that it will display anything other than English.
When first opened, the US First Aid app asks the user to agree to a Disclaimer: users are on their own; this is only educational; and the app will not replace the advice of a doctor. This disclaimer is a sad fact in the Blame society that exists in some parts of the world. Of course I agreed.
When I was able to use the app, the first thing displayed (in red) was a hint that highlighted an Emergency icon at the bottom of the screen. There are four other icons there: Learn, Prepare, Tests and Hospital. At the top of the screen are three options: En Español, Learn, and More.
Learn
On the main panel are two selector buttons for Spanish, or No Thanks. Pressing the No Thanks Button moved the image displayed upwards giving more screen space for the alphabetical list of 20 subjects, beginning with "Allergies" and ending with "Unconscious not breathing".

Each of the subjects has a numbered list of suggestions. Some also had FAQs and links to other related subject areas. For example, Poisoning/harmful substances linked to "Unconscious and breathing" and "Unconscious and not breathing". A couple of the subjects, for example "Head injury" did not have enough information in the numerical instructions although the FAQs supplemented this a little. The section on Bleeding was fairly comprehensive, but still could have done with some extra on positioning of the body.



Prepare
It is useful to be ready for emergencies and the list provided of serious events (from Chemical emergencies to Winter Weather) provides a comprehensive set of ideas that might be considered. Obviously, Winter weather is not a problem here, but Drought and Flooding may well be. A number of the suggestions are specific to US locations, but the broad ideas contained here are of some value.



Emergencies
This section is closely similar to the Learn section although the instructions are briefer and more to the point. The section marked, Unconscious is reduced to one from the two in Learn with a Yes/No button for Are they Breathing.



Tests
The items I was asked covered the sections I had looked at briefly in my first run-through of the app and I was able to do quite well on this, but that was more because I had had experience in the past. The app was however reminding me of a number of things that were not uppermost in my memory, so had some value in that aspect.



Hospital
This section provides a search facility and (hardly surprising) this was limited. I tried twice - with Thonburi and Bangkok. The list was of a number of US hospitals with distances of around 4,800 miles from me.





I also tried the item, More, at the top of the screen which gave a number of general items of information, including About, Donate, Take a course and Give blood. These are more US-centric so of limited value for users here. Just below the image at the top of the screen are a number of links (including Pet, Swim, Tornado, Hurricane) but pressing these just gave me a blank screen.

First Aid by American Red Cross has a limited use here, although some of the items in the Learn and Emergency sections are of universal importance. There are several other apps that provide first aid information in a number of languages, but as far as I could see, nothing that would help users who read Thai.

For those interested, or who may have children who could be instructed, this app and some of the others may be of use.



Graham K. Rogers teaches at the Faculty of Engineering, Mahidol University in Thailand where he is also Assistant Dean. He wrote in the Bangkok Post, Database supplement on IT subjects. For the last seven years of Database he wrote a column on Apple and Macs. He is now continuing that in the Bangkok Post supplement, Life.