By Graham K. Rogers
---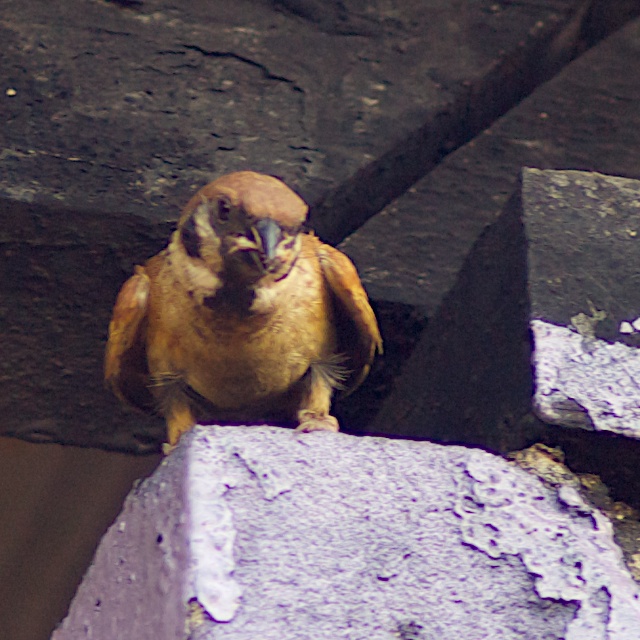 I covered the last major Apple event about 11 months ago when new MacBook Pro computers and new iPads were announced. Like that event, I am following today's proceedings live via a feed that is provided by Apple.
I am able to follow the announcements, but this is nothing like attending an event where there can be hands-on sessions with the new products.The last time I went to one was the WWDC in 2009 at the Moscone center and I have not been back since. Although Apple's event is scheduled for 10 am Tuesday, with the way the sun moves round the Earth, the program starts around midnight here: I am already on Wednesday.
With the amount of speculation that has been put out in the last few weeks, expectations are high for this event with suggestions of
iPhone 6 - 4.7" and 5.5" screens
Screen made of sapphire glass (or not)
Curved screen (or not)
Larger battery
Thinner body
NFC (near-field communications - for purchases)
Automatic credit card payments
A8 processor - perhaps more from this too
iOS 8
Wearable device - iWatch - iWish
OS X 10.10, Yosemite release (highly doubtful: and I am not saying why I think this)
U2 to be somehow connected with one product release
All of these are speculation, although Apple does not send out invitations to the press for nothing, nor build a massive structure (at the Flint Center, where the presentations are to be) for nothing. Anticipation is high.
There are a number of live sources available. I will be using the Apple TV one unless something goes wrong. That will avoid comments and opinions; but that's just me.
Live sources for the Event:

With a number of related apps receiving FDA approval, such as the Otoharmonics' Levo System developed at Mt Sinai Hospital (BB Research, Seeking Alpha) and the recent use of an FDA-approved blood-loss app for the iPad used in a Cesarean surgery process (BB Research), there are some expectations on new iOS devices (HealthKit is known to ve coming in iOS 8) as well as hopes for the new mystery product that so many have been speculating about. It is also believed that the iOS 8 HomeKit may be featured.

A couple of hours earlier, Walt Mossberg was interviewed on CNBC and he made comments about HealthKit and HomeKit as possible (and known) critical components, particularly with the tie-in with FDA approved apps and the Mayo Clinic. What he was most interested about (as was Glenn Lurie, AT&T MObility CEO) was the idea of mobile payments.
Mossberg added the point that Apple had banks and credit card companies on board and that there was also a link to certain major store chains: critical to have the places that people shop as a link in the chain. He commented that, although Google, for example had tried mobile payments, the picture was not as good as people had hoped.
When asked about security (Apple had been criticised for this in the last couple of weeks and responded with changes in authorisation - I now get emails when I log in), they had not been bad on security and better than most (he said). He added that we should also remember that Apple did not collect user data for advertising purposes and had a good record on this.
The CNBC's own commentators made the error of treating the rumours about phones, number, iWatch, release dates, as fact. And it is these people that investors rely on for good advice.

Among the celebrities appearing were Rupert Murdoch and Anna Wintour of Vogue (is there a link?).

With the Apple logo on the screen and music playing we wait. . . .
Opening
That theatre is quite big, but the stage is smaller than the one at the Moscone Center.

OK, we are off. . . .

As with recent presentations, the event begins with a video: The ones who follow a vision. I guess this is about focus (while others are distracted): keeping one's eye on where the puck will be.

I had an error report about a minute before the event started so switched from Apple TV to the web feed. Restarting the TV feed got me something, but that "focus" video was no longer available and the feed went wrong again. The web feed is also failing. OK, the video came back on the web for a moment, but this is not going well.

I finally got a feed a few minutes in as Cook announced the phones (with a Chinese voice over Cook) and introduced Phil Schiller. The the feed went off again. There are two sizes as per rumours


Phil Schiller Glass front, curved round the side. Confirmed two sizes: new in every way. Bright, colours. Ion strengthened glass. iPhone 6 and iPHone 6+: 4.7" and 5.5". The rumours were right. Resolutions: 1334 x 750 and 1920 x 1080. 38% and 185% more pixels than iPhone 5s. A8 processor.

Much thinner: 6.9mm and 7.1mm thick (or thin). Higher contrast. Landscape: new way to display certain apps in this mode. More keys with landscape; plus horizontal home screen view. Easier to use one-handed.

Continued problems with the feeds lost me a lot of the details (what a waste of time) and I had to restart the Apple TV finally returning to the information with a game demo. With both Apple TV and the web feed there was the annoying overlay of the Chinese voice all of the time.


Demo over, Phil Schiller returns and the AppleTV feed fails again.

Battery life: 80 hours max for the iPhone 6+.

As well as the A8 there is the M8 motion processor. Barometer: a new sensor. Useful with the health apps. Voice over LTE. Faster wifi. At last 802.11ac. With Volte can make calls over wifi. Hope the wifi is better than the Apple TV link.

Camera: sensor has been tweaked, using phase detection autofocus. Faster focus. Sensor has better tone mapping and noise reduction. Up to 43 MP panoramas. 5-elelement lens, processor software (part of A8 chip). Image stabilization. Works well in low-light scenarios which need longer exposure.

Put images of digital cameras and video-cam on screen claiming that the iPhone is replacing these devices. Video at 30 fps or 60 fps.

The feed is so bad. I give up. It keeps cutting, then going back. I have just watched Schiller walk on stage for the 3rd time.


Payments: exposure by the credit card number. The dream of a mobile wallet. Most create a business model that is not focused on the user. Apple has created a new payment process: Apple Pay.

Video intro. So fast. Showed the video twice. Eddy Cue comes on to explain this. Built into every iPhone 6 and 6+. Uses NFC plus Touch ID. Secure element in the chip. Use the card data from the iTunes store and Passbook. Pay with AppleID.

Security does not add the credit card and stores the data in the secure element. Find my iPhone will suspend payments if the phone is lost, but this does not need the card to be cancelled.

Privacy: Apple does not collect the data - what you bought, where or how much. Cashier does not see the card data like now. Starting in the USA for now. Can be used in 220,000 merchants. Bloomindales and Macy's, Nike, Subway, MacDonalds, Whole Foods, Apple Stores, Disney and others were mentioned. Online purchasing including Target, Groupon, Uber, Panera, MLB, Apple Store, OpenTable: all will use Apple Pay one-touch payment. Will be available as an update to iOS 8 later.

This video feed is slightly better but still jumps back from time to time.


Tim Cook comes back to stage. Pause: enough for a day. This is the Cook, One more thing. . . .

Massive cheers

Ah, it is a watch. Cook says he is excited and proud. Drat: feed jumps back again.

Video intro: view of the World from space, moves over to a watch. Nice metal strap. Clean black face. Alternative straps (6). Sweat and chemical resistant. Different finishes to watch: steel, gold.

Apple Watch: accurate to within plus or minus 50 milliseconds. Ways to connect and communicate. Works with iPhone. Health and fitness device. New interface. Did not take the iPhone interface and slap it on the watch.

Home screen accessed using digital crown. "Taptic" engine. Watch uses S1 chip: new development.

Video: Jony Ive. Condenses the basics into a brief presentation. Well, they look nice, but would I (or other consumers) want a wrist watch? Lots of nice tricks with the apps and interface. A range of watch faces.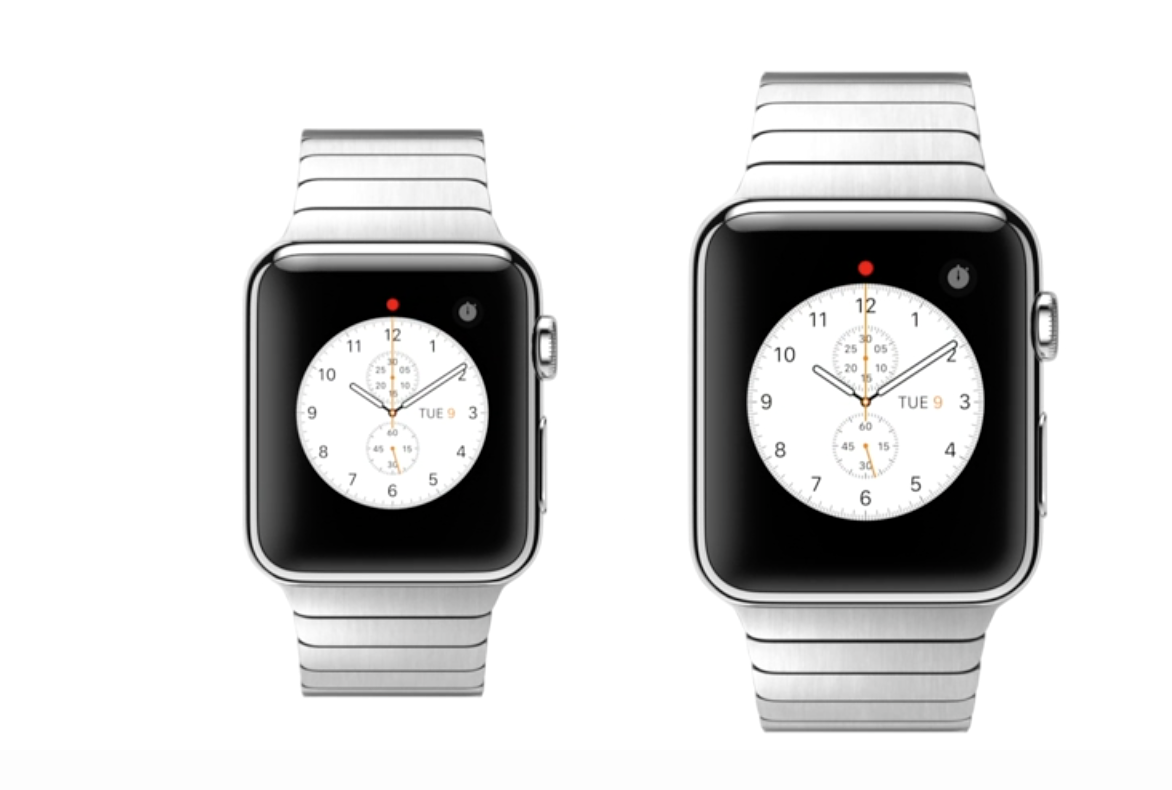 Kevin Lynch gives a live demo. Apps icons can be arranged round the center watch icon on the home page. Tap on an app to launch an app of course. Watch faces can be customized. Other information can be seen through "Glances" - swipe up from bottom of screen. Can control music on other devices.
Information coming in, will give the user a nudge with the "Taptic" engine (should that not be Haptic?). Examples given were invitations and messages. Use dictation to reply to messages as well as short pre-selected phrases and icons (these can be adjusted by the user).
Siri works on the Apple Watch. Ask but apparently no Siri voice in reply: just data displayed.
Photos can be viewed small or larger. All photos on Mac or iPhone will be on the Watch (presumably via iCloud and Photos).
Maps has a number of useful functions, including search functions. I bet this only works in the USA. Maps here still has serious errors in terms of information.
Friends list: enables easier communication with those we know. User can use the interface to draw as a form of messaging. Also reads the heartbeat of the user.
Third party apps will be available: Facebook. WatchKit helps developers create apps. Examples here are Twitter, with some useful features; American Airlines (including checkin); Starwood Hotels, also allows entering the room; Pinterest; BMW links to the car (if you have one), including directions back to the car; Lutron, Nike.

Tim Cook adds comments on health and fitness. Being active helps improve one's health. The Watch helps track exercise and activity. Two apps: Fitness app, monitors activities; Workout app helps set specific goals. Shows these with a video.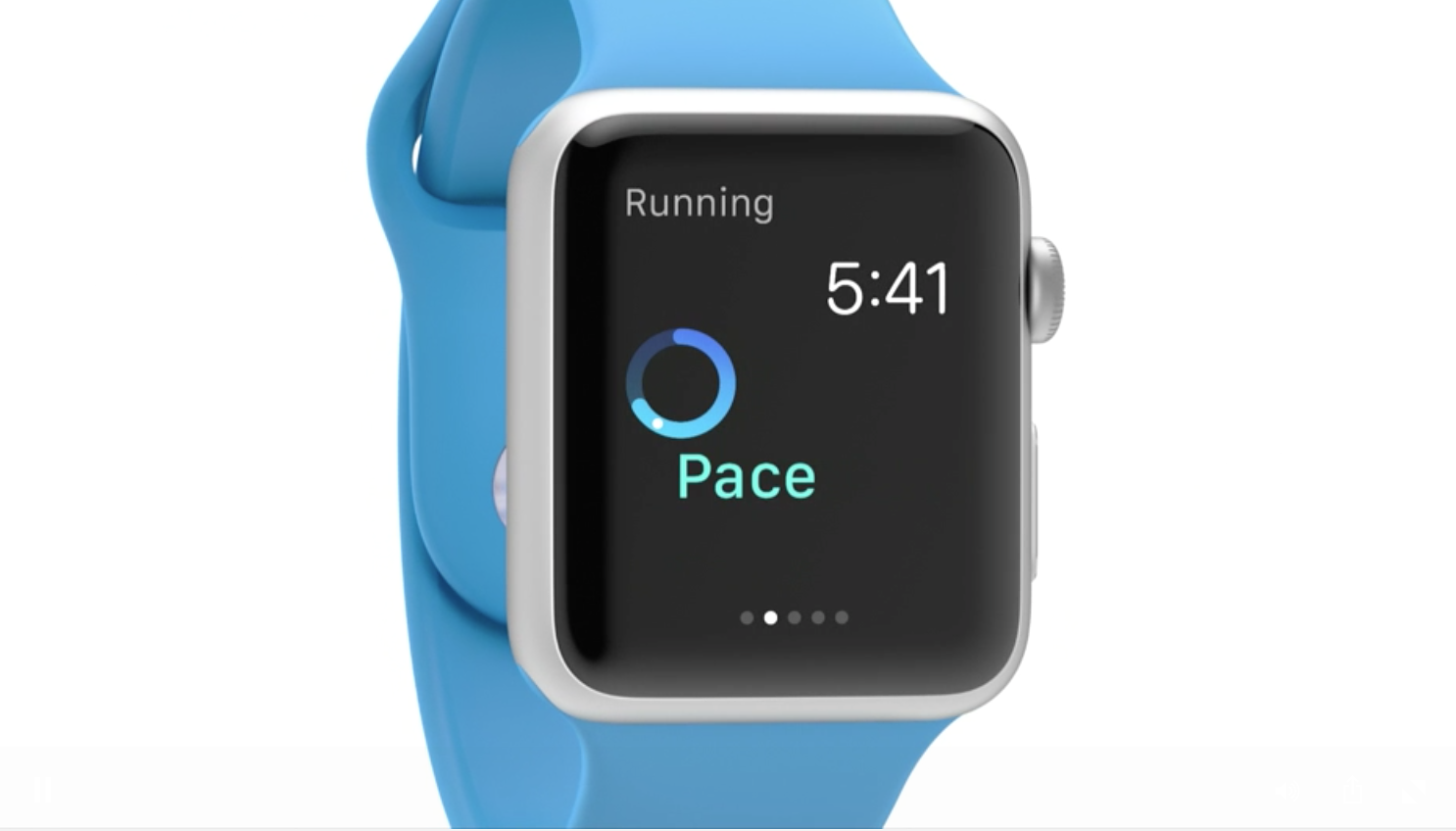 Cook uses his ti control Apple TV (not with the standard I had this evening). Apple Watch (needs iPhone including iPhone 5, 5s and 5c versions) starting at $349. Three versions: Apple Watch; Apple Watch Sport; and Apple Watch Edition.
Uses inductive charging: charger links to the back. Available early next year. Apple Pay works with Apple Watch.
One "other" thing. Apple's love for music: iTunes, iTunes Festival (running now). Ah: U2 as was rumoured. Performing at the Event. Interesting how Apple is always able to persuade world-class performers to appear at their events: I saw Randy Newman and Tony Bennet (this year at the iTunes Festival) live at the Moscone Center.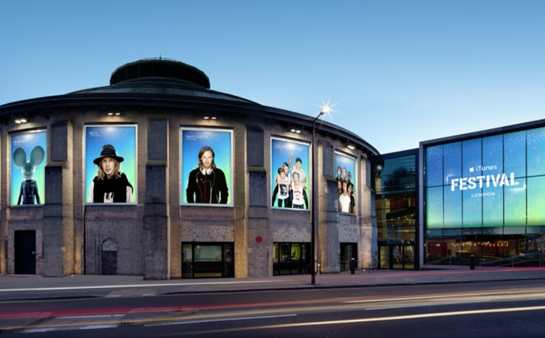 Good reception, but I did not feel as excited with U2 as I have with some of their earlier work. The single was performed, and the album - Songs Of Innocence - is to be on iTunes and free to all subscribers in 119 countries. Not yet shown on the store here. Will be available until mid-October.

Cook made the Apple workers stand up so the audience could applaud them: the reason Apple can create great products. Called out Jony Ive, Jeff Williams; and Craig Federighi, Eddy Cue.
Press and guests were invited to the hands-on experience (the white constructions?) and that was it. . . .
Note that iOS 8 is to be released on 17 September. Can we presume that OS X 10.10, Yosemite, will also be released then?

I have been so disappointed by the abysmal standard of the video feed this time: on AppleTV and web. Not up to Apple's usual standard.
Time for bed.
Graham K. Rogers teaches at the Faculty of Engineering, Mahidol University in Thailand where he is also Assistant Dean. He wrote in the Bangkok Post, Database supplement on IT subjects. For the last seven years of Database he wrote a column on Apple and Macs.