By Graham K. Rogers
---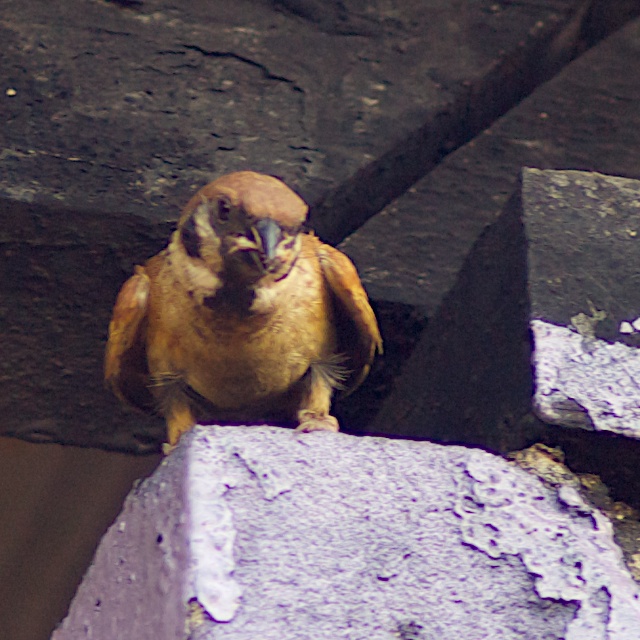 My Saturday starts with the bad news in a Tweet from Mashable about the ending of Aperture development. Reading the linked article, and then the original on Tech Crunch (Matthew Panzarino), Apple seems to have made the decision in the light of the number of Lightroom users and perhaps the work required to bring the application in line with other updates, like Final Cut Pro.

When I first saw Aperture, I liked it and managed to run through a review version that was on a Mac I had on test. At that time, I had a 12" PowerBook and the application would not run on that. When that was stolen, I moved to a 15" PowerBook and I bought Aperture (at around $79) online: before the MacApp Store.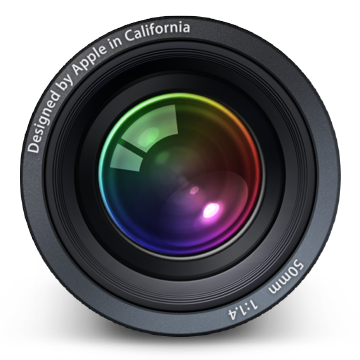 For me its particular strengths were in its workflow capabilities: for example I could begin to cull and edit images as they were being imported from the SD card. Organising and exporting also worked well for me.
The editing features were fairly good, although obviously not up to Adobe Photoshop standards; and I was able to buy a number of 3rd party plugins that expanded the functions. I was debating on whether or not to buy the ($149) Niks plugins for image editing: that is now on permanent standby.
Aperture was updated to version 3 and I found I was doing most of my basic editing in the application. With the synchronisation to iCloud, using PhotoStream, images from the iPhone (which improve with each version of that device) were brought straight into Aperture, so I could treat them in the same way as photographs from my DSLR cameras.
Aperture slowed significantly when I bought a Nikon D7000 camera. The images were much larger, and with imports of sometimes 200 images (or more), there were occasional problems. It sagged. I put this down to the larger images that the D7000 produced (compared to my D70s), even though I upgraded RAM from the original 4GB on the 15" MacBook Pro I now had, to its maximum 8GB.
Those problems with slowness - import and editing - improve significantly with my acquisition of a late 2013 13" MacBook Pro with Retina display (the current Apple offering) as I ordered extra RAM, bringing it from the standard 8 GB to 16 GB. The fast SSD and better bus speeds also sharpened things up and Aperture now has close to the same crispness that it had when first released.

And now they tell me it is being put out to grass. . . .
Reports indicate that it will still work, so I will have a transition period, but how it will work - for example with PhotoStream - is not clear. The quote from the Apple spokesman in the TechCrunch article was,
With the introduction of the new Photos app and iCloud Photo Library, enabling you to safely store all of your photos in iCloud and access them from anywhere, there will be no new development of Aperture . . . When Photos for OS X ships next year, users will be able to migrate their existing Aperture libraries to Photos for OS X.
I had migrated once from iPhoto to Aperture; but now iPhoto too is to be end-of-life. That much was clear from the WWDC keynote demonstrations of OS X 10.10, Yosemite. There is speculation that Photo (the replacement) will be a sort of halfway house between Aperture and iPhoto which does already have a number of simple editing tools.
Adobe must be rubbing their hands this week, although statements suggest they appearing staid and sober in public announcements: doubling down on Lightroom investments; help for Aperture and iPhoto users migrating; cloud; innovation.
I don't trust Adobe. That is a personal, subjective, comment. From the moment I access any Adobe web page I feel distrust seeping over me with the multiple ways that I have to enter information even before I can look at things. I tend to avoid the site as much as I can.

As much as Lightroom seems the logical evolution for the way I work, I am going to play wait-and-see. OS X is not being updated for a couple of months anyway; and the spokesman said that "Photos for OS X ships next year" (my italics). I will wait until I see how Apple's new Photo works.
For example. If that has editing tools, decent workflow and proper export methods, along with the other (non-Adobe) photo-editing tools I have, that might do. I may miss some of the plug-ins; but I am hopeful that developers will respond. Without doubt, Photo will have PhotoStream or an iCloud equivalent (Apple tends to rename things without real need - anyone remember iTools?).
It may also depend on how others report on migration to, and problems with Lightroom. I know that many are satisfied with it, but use of iCloud is an essential. If that does not work with Lightroom, then nor do I.
See also
Apple kicks Aperture (and iPhoto) to the curb; are we ready for Photos? (Peter Cohen, iMore)



Graham K. Rogers teaches at the Faculty of Engineering, Mahidol University in Thailand where he is also Assistant Dean. He wrote in the Bangkok Post, Database supplement on IT subjects. For the last seven years of Database he wrote a column on Apple and Macs. He is now continuing that in the Bangkok Post supplement, Life.