By Graham K. Rogers
---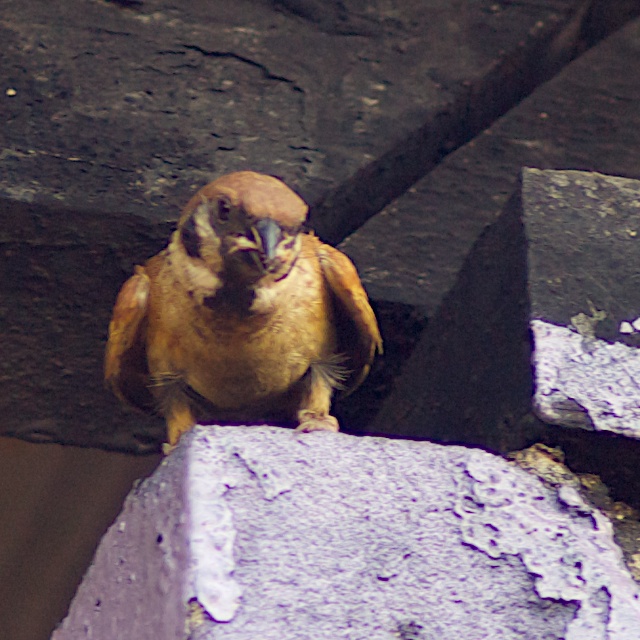 I called into the iStudio run by Com7 in Central Pinklao earlier today for a general nose around. I was not surprised to see that the latest (1.4 GHz) 21.5" iMacs were not there, but I was told that these should be available "next month".
I had a look at the external hard disks on sale and there seemed to be a focus on Western Digital with large My Cloud (3TB and 4TB) along with pocket-sized My Passport Ultra versions (USB 3). The small ones came in 500 GB, 1TB and 2TB sizes from 1890 baht up to a bit over 4800. I also noted that the 1 and 2 TB disks were marked with discounts (5% and 10%). The WD site does not show the 1 TB version.
The My Cloud disk connects to a router using Ethernet and there is a USB 3 expansion port. I did write to Western Digital asking for a review version for my Bangkok Post columns but they did not bother to reply. These are not that cheap at a bit over 6000 baht. They are not included in the promotions.
Also on sale were some small Seagate USB 3 drives of 1TB and 2TB capacity, as well as some new USB 3 flash drives (32 GB for 1090 baht).

Looking around I could see that a number of other items were discounted ranging from 5% for Airport Express to 20% for bags. AppleCare packages were marked with discounts of 15% so I grabbed one of these for the 13" MacBook Pro I bought a few months back: 7,225 baht with 1,275 baht off.
With totally integrated (and unrepairable) circuitry, irreplaceable RAM and SSD for a hard disk, along with the Retina display, this is a no-brainer. If anything happens in the (now) three years, Apple will cover the cost, as long as it is a legitimate equipment failure. Batteries, for example, are expected to deteriorate so would not be covered unless (as happened with my 12" PowerBook a few years back) there was a manufacturing fault. Coffee spills, cat scratches and walking through flood waters (as I did with my iPhone 4) are not covered.
I was told that the discounts are available at all branches of iStudio run by Com7 until the end of this month. Many accessories are offered at lower prices, but not Macs. I also notice that a number of items can be bought currently under 0%, extended purchase plans using certain credit cards.

The box that the AppleCare plan came in contained nothing but paper. Of course a disk would have been useless with the MacBook Pro or MacBook Air that the plan was for, but there are pages and pages of multi-language information and to activate the plan anyway I have to access the AppleCare site for registration, entering the URL manually.
Apple remembered my Apple ID which saved me some typing. I had to enter the AppleCare number, then the serial number of the MacBook Pro. As I was not sure which were zeros in the number I opened System Information using About this Mac in the Apple menu and copied the serial number from there.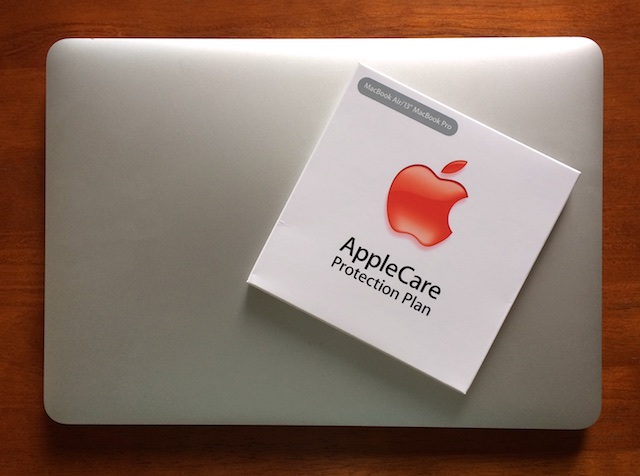 AppleCare can be purchased online at the Apple Store for Thailand in any case, albeit at a non-discount price. I was going to buy this anyway, but the 15% off gave me the overdue push I needed. While local stores (iStudio and Maccenter) may gain some income from these packets, the current waste would make this an idea candidate for a paperless system: a receipt or AppleCare registration number would be all that is needed.
Full terms and conditions are currently online as is the case with many products and I was required to check that I had read these and agreed with them. As I had read them (on paper) I could click with a clear conscience. My address details were confirmed (most of this was on record) and I checked the option for Proof of the agreement coverage by email, rather than by mail (avoiding the paper as much as I could). Not even this was needed as the final screen allowed me to access Proof of Coverage (and other information) online.
Simplify, simplify. . . .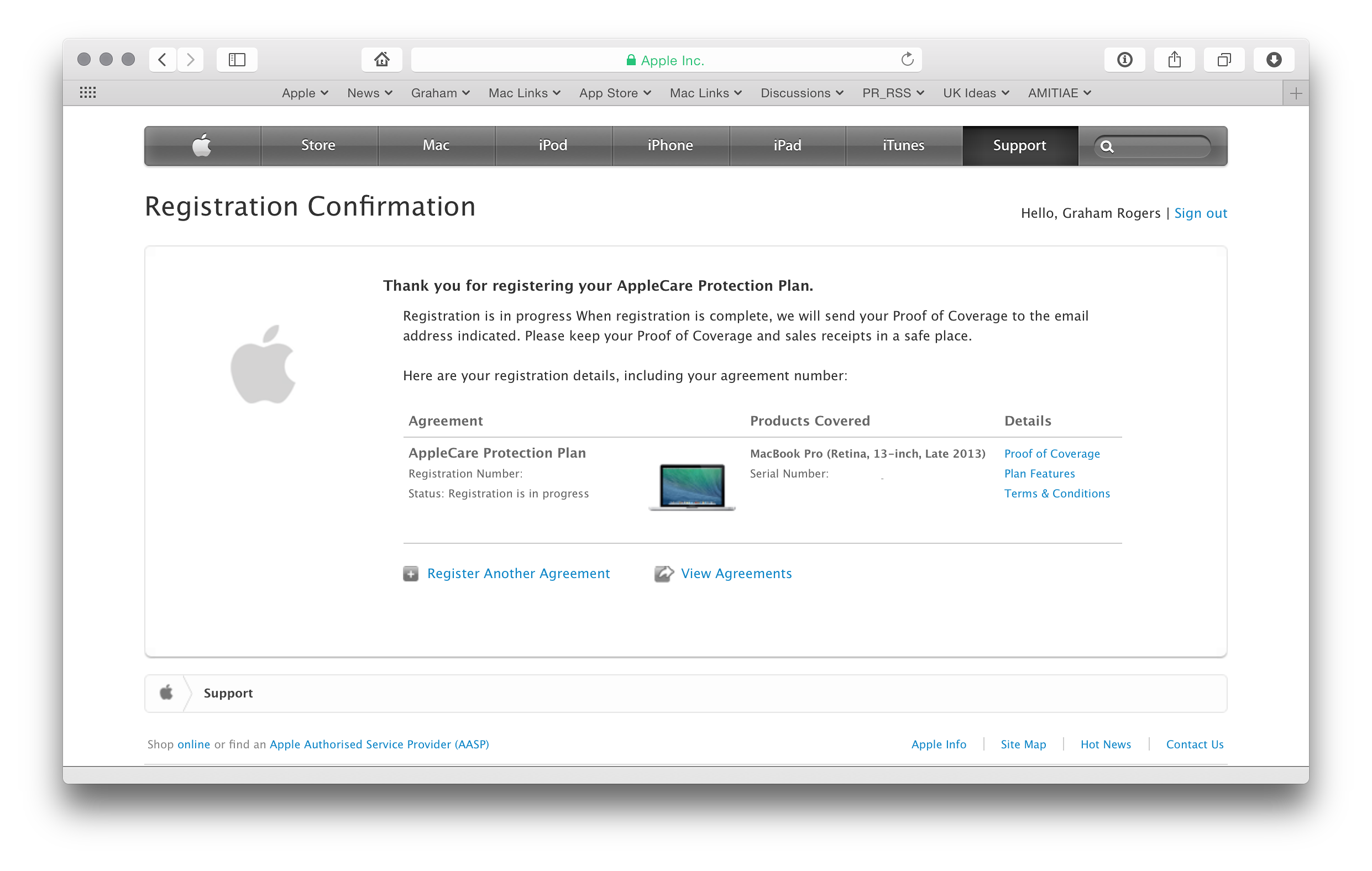 Graham K. Rogers teaches at the Faculty of Engineering, Mahidol University in Thailand where he is also Assistant Dean. He wrote in the Bangkok Post, Database supplement on IT subjects. For the last seven years of Database he wrote a column on Apple and Macs. He is now continuing that in the Bangkok Post supplement, Life.