By Graham K. Rogers
---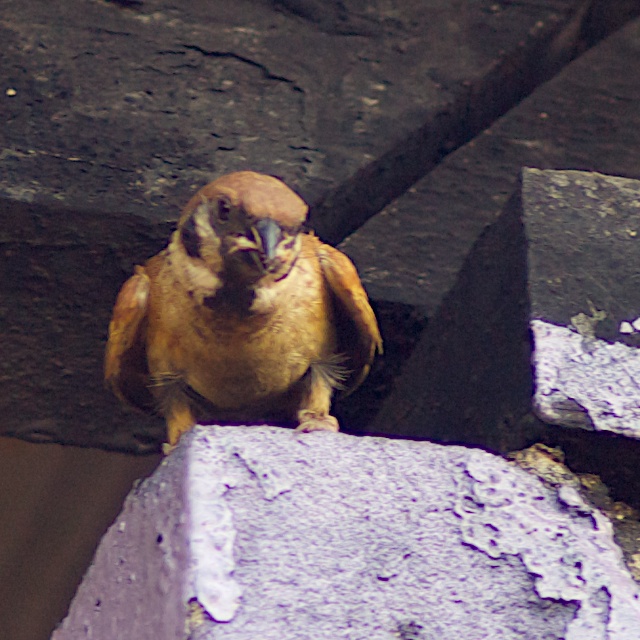 Later today, Apple's WWDC will begin at the Moscone Center, San Francisco, with the usual keynote presentation. As ever, there is much speculation about what will be coming, although among the rumours there are one or two certainties.

I feel pretty confident in suggesting that the keynote presentation will be started by Tim Cook, who will summarise some of the last year's successes, look at how some of the products are being used, and highlight some of those with well-made videos.
He will probably also introduce some new names, such as Angela Ahrendts and perhaps Luca Maestri, who is to be paid $1m a year (Adam Satariano, Bloomberg). It is expected that retail plans are to figure in the keynote, so perhaps Ahrendts will make an appearance on stage.
The eagle eyes of some already in San Francisco have seen the banners that Apple has put up inside the Moscone Center and, as was expected, iOS 8 is to be introduced as well as OS X. The banner for the Mac operating system appears to show a mountain so some theorise that the name for OS X 10.10 will be Yosemite or El Capitan (Jordan Kahn, 9to5 Mac) and not the code name for the product which was Syrah. The idea of a 2-word, 4-syllable name for OS X does not sound like Apple, so I would think Yosemite would be preferable.
Speculating on what the new version of OS X could look like, Dan Frommer on Quartz suggests that there could be a radically new look, and relates this to the changes made in iOS 7 last year. We will know in less than 24 hours.

Other banners are also yet to be unveiled (Daniel Eran Dilger, AppleInsider) so other products - other secrets - are still to be revealed.
There may be some clues in odd places. The current OS X is still being updated and last week Apple seeded another version of 10.9.4 but quickly withdrew this when certain coding revealed new iMac models (Mike Beasley, 9to5 Mac). However, there are some reports (Juli Clover, MacRumors) that this will not be happening.
That there would be new iMacs may not be a surprise, but one of those models revealed in the coding suggests GPU only. I wonder if this might also be a reference to a new Mac mini. These are also overdue an update.
Related to this were reports a week ago concerning ARM chips that were rumoured to be headed for Macs to be used instead of Intel processors. Like the move from PowerPC to Intel, Apple is sure to be testing these and perhaps other alternatives as well. The general consensus, after the excitement had blown over, was No (Rene Ritchie, iMore).
I have long speculated that the A-series chips could be developed so that they would be used in Macs, which would give Apple a major advantage in that new ideas (such as the fingerprint enclave in the A6) could be introduced and that no other manufacturer would be able to use the same technology.

Before Tim Cook hands over to presenters like Craig Federighi, whom I would expect to outline iOS 8 and OS X, and Phil Schiller who tends to focus on new hardware, he will probably also announce the acquisition of Beats and we may hear more of the intentions of Apple concerning that company. The press announcement released last week tells us only the basics, but does confirm that Jimmy Iovine and Dr. Dre will join Apple. A brief stage appearance of one or both can be expected.
Last week in an interview with Re/code (AppleInsider) Cook said "We could build just about anything that you could dream of . . . But that's not the question. The thing that Beats provides us is a head start. They provide us with incredible people, that don't grow on trees. They're creative souls, kindred spirits".
Also at the Re/Code conference last week was Eddy Cue, taking the stage with Jimmy Iovine and chatting mainly about music. Cue did, however, talk about TV (Ina Fried) and he was widely quoted as saying "the TV experience sucks" - a bunch of disparate systems. He did not say what (if anything) Apple will do about this.
Of course, for the last couple of years, ever since Steve Jobs was quoted in the Walter Isaacson biography as saying he had found the answer, there has been much speculation on a television from Apple. Walter Isaacson is now being quoted almost as much as Steve Wozniak whenever someone wants a soundbite on Apple, and just as often what he says is taken out of context. The current AppleTV box as a delivery system is beginning to work in some places (in Thailand it is still rather limited). It also does a good job of connecting the devices I have.
There was some speculation about Apple moving into the area of home automation, but Electronista suggest that this is really little more than MFI certification: like iOS products. I think this might also be related to the push with iBeacons that is taking place.

And then there is the iWatch. Like the Apple TV this has kept appearing along with the information that Apple has hired lots of technical help concerned with health and fitness applications. We shall see. . .
Graham K. Rogers teaches at the Faculty of Engineering, Mahidol University in Thailand where he is also Assistant Dean. He wrote in the Bangkok Post, Database supplement on IT subjects. For the last seven years of Database he wrote a column on Apple and Macs. He is now continuing that in the Bangkok Post supplement, Life.