By Graham K. Rogers
---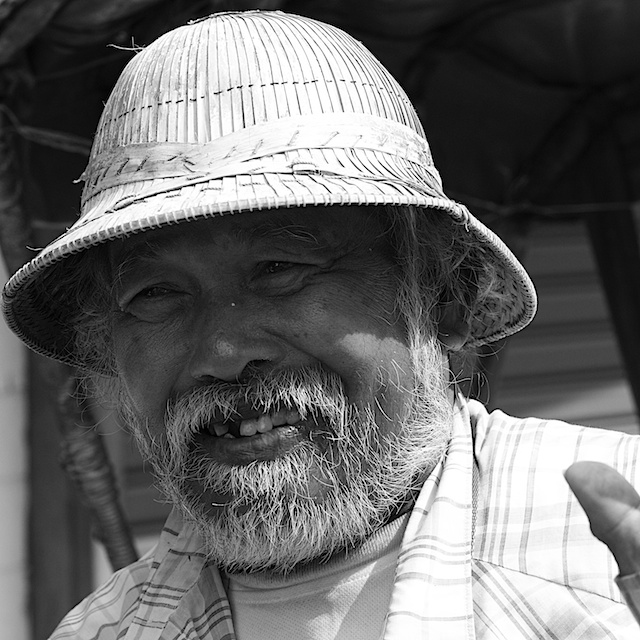 Some photo apps for the iPhone and iPad can produce quite unusual output. One of my favourites is Distressed FX ($0.99). The name refers to effects we can see on designer jeans (such as Diesel) making them look worn when new. Distressed FX has two main sets of effects: the filters and the textured papers.
Another app which applies effects and makes more out of a photograph is Waterlogue ($2.99). The developers explained that the effects came first: they love watercolour paintings and set out to produce an app that applied the same styles to photographs.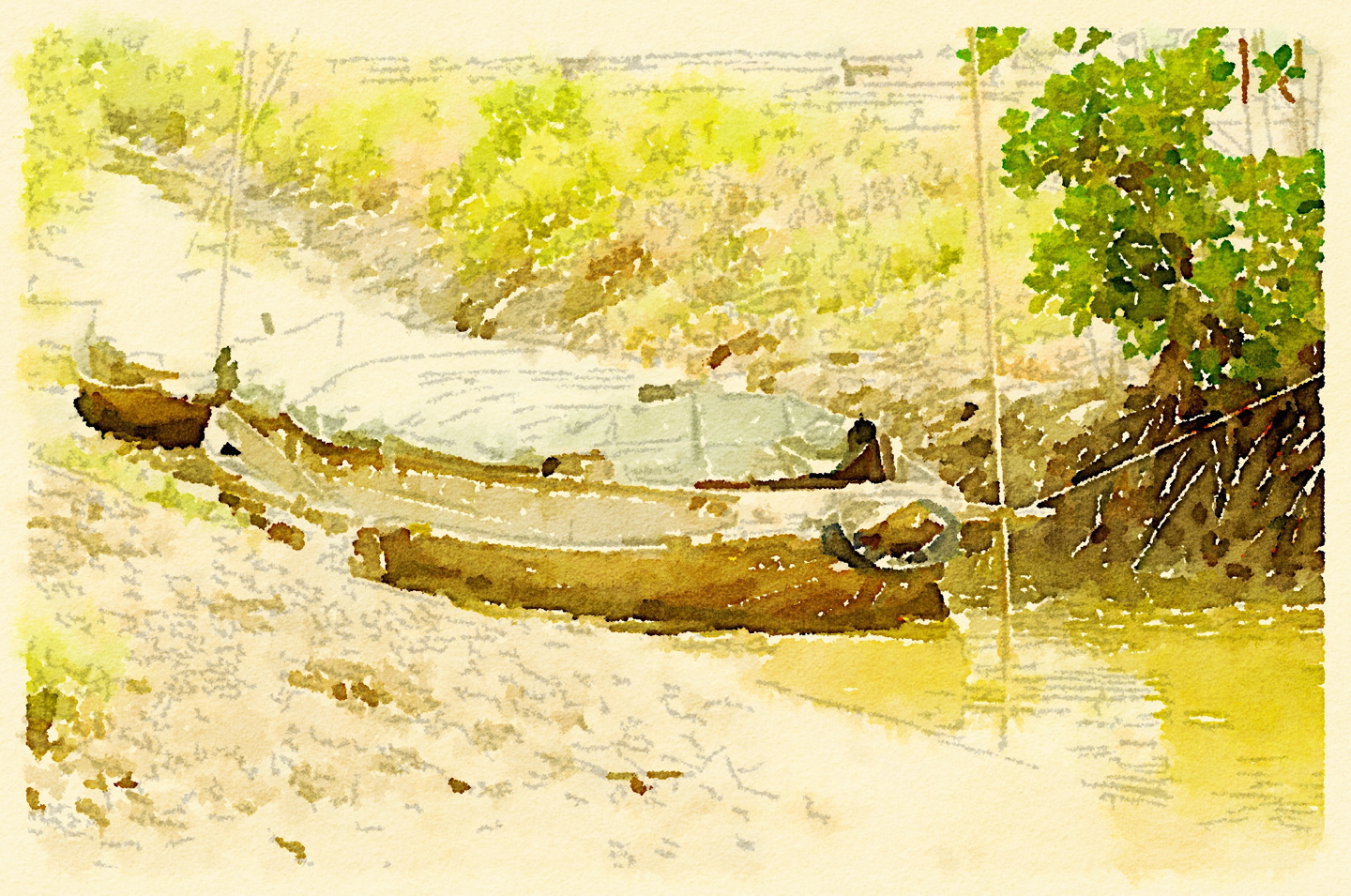 These can be from the camera or imported from the photo library. With apps like this I prefer to take the shot and apply effects. Then I can keep the original image and use it in another context.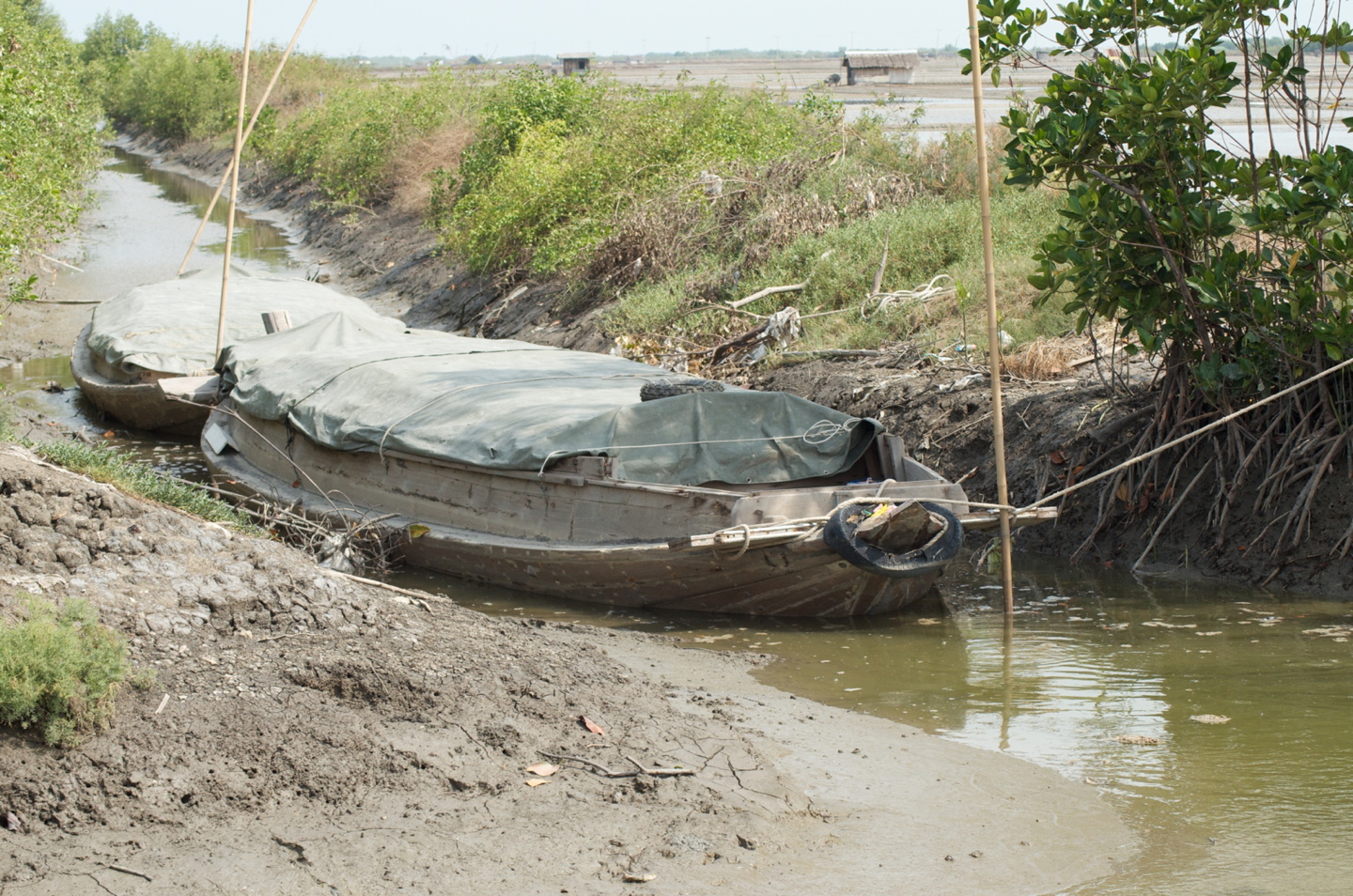 There are also several apps that create images with cartoon-style effects, for example Halftone ($0.99). Almost anything we photograph can be turned into a cartoon format image. In Halftone dots can be adjusted for size and intensity to enhance effects.
Halftone and Halftone 2

The output is still recognizable as a photograph, so perhaps an app that produces line art, such as Paper Camera ($2.99) might also be used. While I was looking at Halftone and similar apps, I came across Pop Dot Comics ($1.99) that creates similar output to Halftone. There is also a Mac version.
Pop Dot Comics has five comic styles: Sunday, Pulp, Pop, Noir Comics and Halftone. Each has a number of filters to allow many permutations for each image (selected either from the library or taken with the camera). There are also options for image adjustments, word balloons and other comic captions (including AAAARGH! and BIFF). Output can be saved, and exported to sites such as Facebook, Twitter and Tumblr.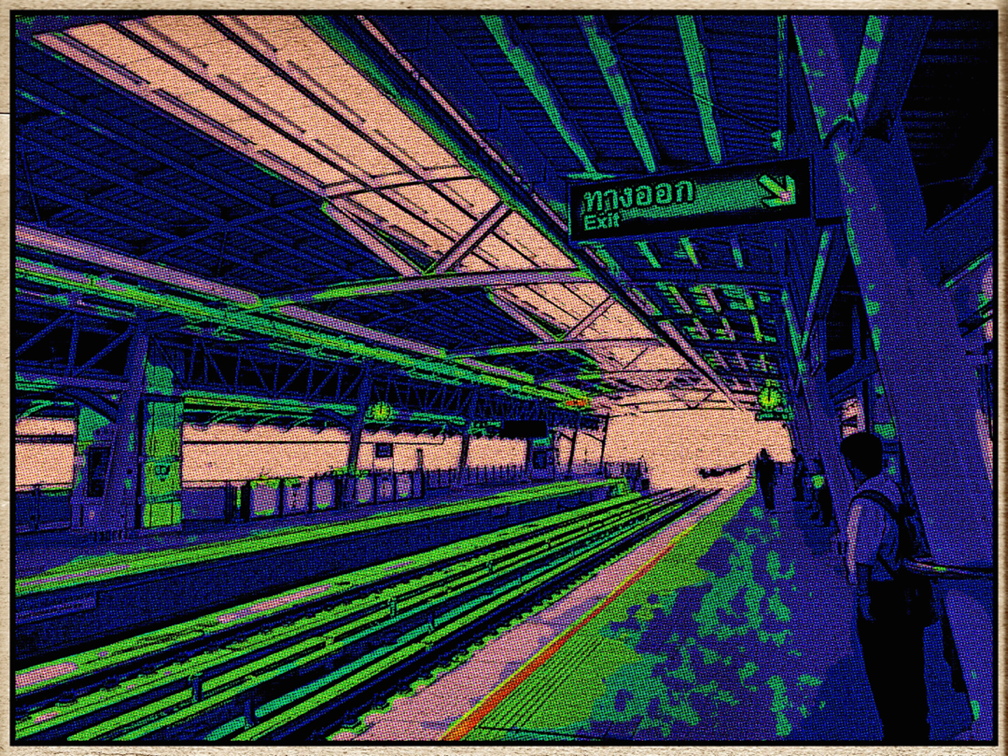 BTS Bang Wa Rendered in Pop Dot Comics

These apps create images loosely in the style of Roy Liechtenstein. There are some based on Andy Warhol's silk screen art (like Marilyn Monroe or the Campbell Soup cans). I found the effects from these apps nowhere near as satisfying.
There is also a Halftone 2 ($1.99) which has a number of additional ways that images may be used. Halftone and Halftone 2 are not the same and each has its own strengths.
As well as single pictures, a complete comic page can now be created in Halftone 2, producing similar output to Comic Life which was originally found on the Mac and is now available for iOS devices ($4.99). While these apps can be used on the iPhone, particularly when editing single images, the larger page format - where several image frames are possible - works better on the iPad.

In my early teens, I devoured the comics from DC and Marvel with their limited colours, as well as several series of science fiction comics in black and white line-art. These originated in Japan although the text was English. These were preceded by the woodblock prints of artists like Hokusai, Hiroshige and Utamaro. There are iPad apps for viewing this style of Art.
More recently, the highly-stylised art of Manga Comics has become popular. It is not unusual to see Thai teens (and older) flipping through these. There are several apps for this and I have been using the free Manga Camera since it first appeared in September 2012. Images are imported from the library or taken directly with the iPhone camera. As well as the standard frames that come with the app, there are several available for download, some of which are also free.
Frames are selected from the app's own library or by scrolling (left or right) to see which works best with a specific image. As this is done, a thumbnail appears bottom right of the screen. It is really easy to overdo the effects because many of the frames are visually so strong.
An export arrow offers three options. At the bottom is Share (Twitter, Facebook, Path), but these need to be set up first. We may also save to the photo library. Top of the list is an export to Snaptee: an app for creating t-shirts from images on the iPhone.
Manga Output; Snaptee Manga T-shirt; Chinese Temple, Soi Somdet Chao Phraya 17

I downloaded Snaptee last year and tried several photographs. After selecting a t-shirt style and adding text, I paid via a link within the app. The t-shirt was delivered a week or two later. With the new feature available in Manga Camera, I selected a photograph of a Chinese temple on the Chao Phraya, applied a frame, then exported to Snaptee.
The t-shirt cost $29.99 and was delivered in just over a week. Although I could have this done in Bangkok, I do not like the feel of silk-screen printing particularly in the heat. Snaptee (free) uses a different process to apply the image and the t-shirts (US sizes, which was another plus) feel comfortable even on a hot day.
Useful Links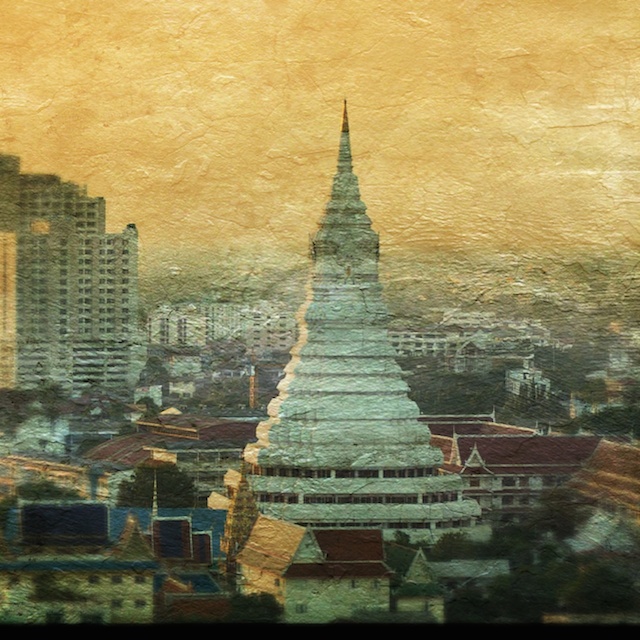 Graham K. Rogers teaches at the Faculty of Engineering, Mahidol University in Thailand where he is also Assistant Dean. He wrote in the Bangkok Post, Database supplement on IT subjects. For the last seven years of Database he wrote a column on Apple and Macs. He is now continuing that in the Bangkok Post supplement, Life.