By Graham K. Rogers
---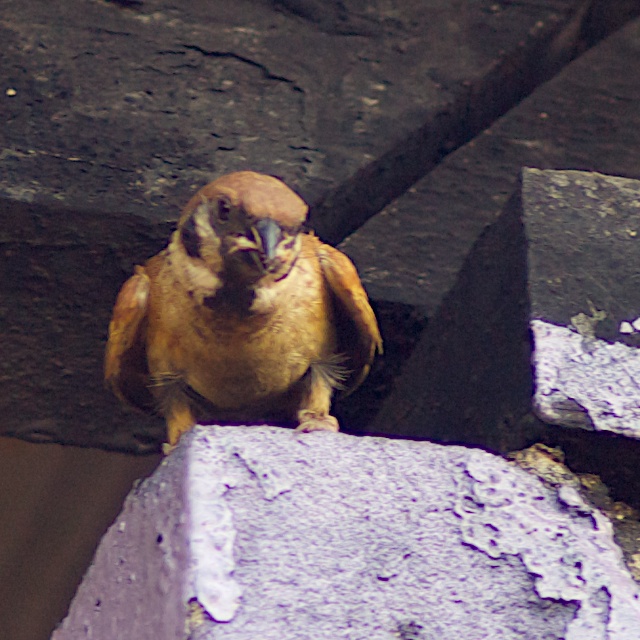 I was taken aback somewhat to see a number of news sources reporting that Samsung was suing a Korean language newspaper over a negative reviews of the Galaxy S5 camera, particularly lens yield. Although this is a newspaper in South Korea where Samsung is a big player, in the long-term this will have negative effects: on reviewers; and on how those reading may trust reviews.

I have never reviewed a Samsung product. Almost all the reviews I have put together have been of Apple products or accessories related to their use with Apple devices. In the 7 years or more that I wrote the eXtensions column in the Bangkok Post, I was able to get my hands on a number of new computers, iPods, iPhones and (in those days) applications on disks. I was also taken several times to San Francisco (MacWorld and WWDC) like many people writing on Apple in the region. In all that time, there were no constraints on what I wrote: "Tell it as you see it."
The idea that writing about a company's products needs reviewers to be looking over their shoulders is wrong. If this is to be Samsung's norm, it puts in doubt the veracity of previous reviews. Who would dare review a product in a negative way in the future; and are future comments to be trusted?

Samsung is no stranger to questions about its honesty. As well as the long-drawn out patent litigation with Apple - the man in the street has a different level of proof than the courts - there were criticisms when it was found that benchmarking software was tweaked to report better speeds when used on certain Samsung devices.
A search in Google using "Samsung benchmarking falsely" brings up several results including,
There are several more. Futuremark delisted the Samsung devices until Samsung removed the offending code (Prasad, GSMArena).
Perhaps this most recent suggestion by MediaToday that Samsung has not been open about the camera lens may have some merit to it. We may also add to this some other suspect actions which bring Samsung's clarity into question:
Samsung Fined For Paying People to Criticize HTC's Products (Jon M. Chang, ABC News), and

Samsung admits paying students to lambast rival phones in fake web reviews (Christian Zibreg, iDownload)
There are more examples, including the revelations last week in the latest episode of the Apple-Samsung litigation: "'Beating Apple is #1 priority, everything must be in context of beating Apple" - internal Samsung docs" (Ben Lovejoy, 9to5Mac).
In other emails revealed at the trial, Apple recognised that some catchup was needed as part of its own "Holy War" (Mike Beasley, 9to5 Mac).

I was highly critical of Apple's decision announced at the 2008 MacWorld Keynote to make the update for the iPod touch, available only via iTunes. At that time, there was no iTunes store in Thailand. There were some sympathetic (and some embarrassed) ears at Apple, but I did not know then - and no one at Apple was telling - that the App Store would be coming to Thailand later in the year (initially with only 23 pages of apps).
Despite the wall of silence that would greet some questions, Apple was (is) good at listening. If a product, decision or service was criticised genuinely, Apple would check and improve, not sue. In 2007, for example, while Apple was celebrating its new iPhone, Greenpeace was taking up the road outside the Apple Store in Union Square (One Stockton Street), San Francisco - a short walk from the Moscone Center - complaining about how Apple was polluting the world.
The materials used in Apple devices were changed and last week, Simon Sage reports on iMore, "Apple scores 100% clean energy score in Greenpeace cloud report."

The purpose of a review is to inform readers of what is good and what is bad, otherwise the comments are little more than a PR handout. If, for example, one examines the tear-downs of iFixit or Anand Tech the products are examined thoroughly with each looking at the devices in their own special way. If something is wrong, it is reported. Anand Lal Shimpi and Joshua Ho are not totally convinced about the camera processing of the Galaxy S5, so perhaps there is a basis for the MediaToday comments: or perhaps they had a bad unit.
iFixit has been particularly critical of Apple of late with the way the most recent products have been assembled, leaving little room for the independent repair shop these days. The way that mother boards (for example) are manufactured now means that they are almost impossible to repair and replacement parts are not available outside of the Apple infrastructure. These comments may be valid. They are critical. But Apple did not sue.

Apple does not sue for negative comments. Daniel Eran Dilger, commenting on AppleInsider about the Samsung story, writes, "Samsung expressed concerned that unflattering reports might cause customers to hesitate before buying its new flagship model".
The article lists a number of occasions when reviews may not have been to Apple's liking, some of them false rather than just unflattering. Apple is held to a different standard than other companies; and Samsung seems to demonstrate that negative comments are not to be tolerated, at least with regard to its own products.
This may be an Asian trait. Some people in this part of the world are (in Western terms) poor losers. Whether it be in business, legal matters or politics, the possibility of coming second or being criticised and hence losing face (or money) goes beyond the pale for some here: "Justice," means "I win." It was no surprise to read that Samsung waited 4 days to tell the Chairman, Lee Kun-hee, that Apple had won its patent dispute (Karen Haslam, MacWorld), nor that the same matters are being retried. And if that fails, we may expect an appeal or two.

If there is something specifically wrong with a particular device, that needs to be reported. Perhaps other devices suffer from the same problem: better to know early and avoid a product recall. Apple has had battery problems, for example in some phones (sometimes due to user actions) and Macs. The Sony battery in my G4 PowerBook was replaced under warranty.
A company whose product is being reviewed should take the opportunity in the case of a negative review, to test, to check, to improve; and to provide a good device for a second review rather than reaching for the lawyers, because in the end, that is likely to cause more long-term damage than any product comments.
Graham K. Rogers teaches at the Faculty of Engineering, Mahidol University in Thailand where he is also Assistant Dean. He wrote in the Bangkok Post, Database supplement on IT subjects. For the last seven years of Database he wrote a column on Apple and Macs. He is now continuing that in the Bangkok Post supplement, Life.