By Graham K. Rogers
---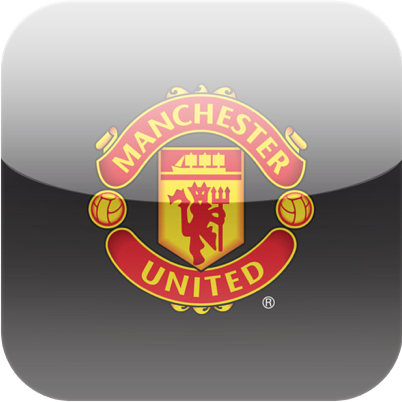 I don't like football. I never have, even though at junior school I was forced into the ritual kicking of balls around the playground and running around muddy north-London fields in the depths of the English winter. Fortunately, my high school headmaster recognised my talents were better used on the rugby field or in the swimming pool.
I did have a re-acquaintance with what our US cousins refer to as soccer in the 1970s, when as a police office I was ordered to attend football matches - at Luton Town, for heaven's sake - as part of the public order need. This usually involved standing helplessly at the side of the road while mobs of so-called fans chased each other apparently intent on murder. Needless to say, I hated football - or soccer - all the more.
Living in Thailand for the last few years does not allow one to escape the sport as the television channels prioritise the games. Stepping into a taxi, after being regaled with questions about how much I earn and how many wives I have, I am usually asked where I come from. When I say, England, there is usually one of two responses, "Beckham" or "ManYooo. . ."
The number of people here who wear clothes that identify this (perhaps) most famous of English soccer teams, indicate the huge popularity it enjoys here. This is reflected by visits that the team makes from time to time (which I carefully avoid).
It is no surprise to see in the iTunes App Store for Thailand a Manchester United app features prominently. It was first released in February and has recently been updated to version 1.1. It now appears prominently in the Best New Apps section of iTunes.
I downloaded this . . . for academic interest only, you understand. . . .

When started, the app displayed initially only a dark screen which appeared to have a football field as its main image. Eventually, the team logo appeared (with a True sponsor logo at the bottom). From information the screen was displaying, it was essential that there was access to the internet. When the data did load, I was shown Help pages as a form of introduction: Manchester United in your pocket; Match Day Live; Exclusive Video; Join the Conversation; and History by Decades. This ended with a Get Started page that allowed the user to view a video tour of the app.

The main page that appeared showed information on the Next match as well as the last match (West Brom 0 - 3 Man Utd). Visible below this were two sets of thumbnail images: News and Videos. I was able to scroll horizontally through 5 news items; then there was a View More thumbnail. Just above and to the right of these mini-screens was "See All". This revealed a list of more than 30 links back to the beginning of the month. Earlier stories were still appearing when I stopped. All of these were text items in English. Had I wished, I could have exported any of these via Message, Mail, Twitter or Facebook.
The five video thumbnails I saw below the news items all displayed padlock icons. They were only available to those who subscribed for full access: $3.99 per month. Like the News items, there was also a "See all" thumbnail which gave access to several more examples, some of which were marked as free, for example a match preview (West Bromwich Albion) and a movie about David Beckham.
On that main page, below the news and video access, was a small version of a league table. Pressing "See full" showed me the Premier League table; there was also a pull down menu that showed me the Champions League.

At the left side of all the pages, near the top was a small three-line menu icon. Pressing this reveals a list of accesible information that indicates how well put together this app is.
It is constructed in five main sections: Media (Wallpapers, Chants, More apps); History; Social (Facebook, Twitter, Google+, Instagram), Preferences (Settings); and More, which took me back to the Get Started screen.

Media
I accessed the Wallpapers part of the Media section which did load several images that I could Save to Device. I tested one of these and it appeared in Aperture on my Mac (via PhotoStream) as a 480x 640 (0.3MP) image of 81 KB. If I were so inclined, it could also be used on the iPhone as a background.
At the top of the Wallpapers screen was a pull down menu that allowed access to
Video Images and Audio
All videos
Highlights and Goals
Features and Classics
Free Videos
Wallpapers
The audio includes a number of chants: all those souls shouting or singing as one. Terrifying.

History
The History section is broken into 1800s, 1900s and then decades to the present. As one who can remember the Munich air disaster, I had a quick look at the 1950s and the 1960s. There is a decade overview, then a year by year comment, sometimes with included video.

Social
As each of the options in the Social section was accessed, so the relevant link would appear onscreen allowing the user to read the page, or subscribe.

Settings
The section for settings allowed a degree of fine tuning as to which notification features could be used, as well as general settings.

For fans of soccer, and particularly Manchester United, this app provides another way to access information that the cognoscenti would need. This appears to be one of a number of apps for the team developed for True. Needless to say, after my short acquaintance, I do not expect to be using this much more, especially as the motor racing season (F1, MotoGP) is about to begin.
Graham K. Rogers teaches at the Faculty of Engineering, Mahidol University in Thailand where he is also Assistant Dean. He wrote in the Bangkok Post, Database supplement on IT subjects. For the last seven years of Database he wrote a column on Apple and Macs.