By Graham K. Rogers
---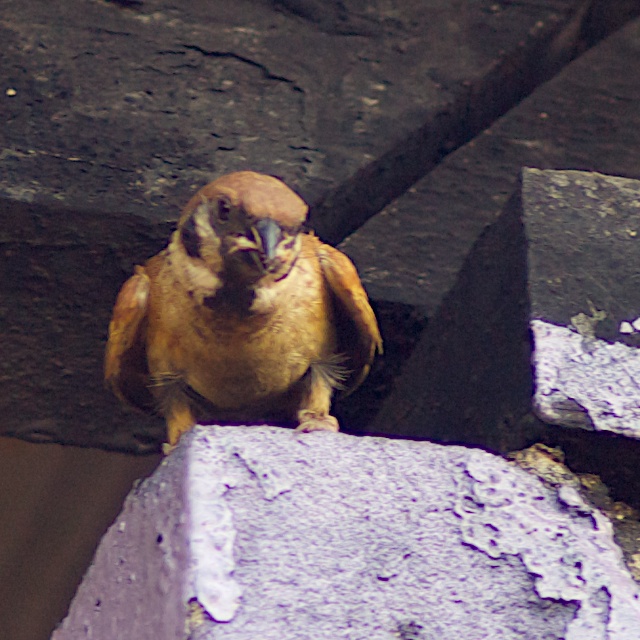 The semester is almost over for me and that means I can put my grades in, pay my taxes and then relax a little more, although there are still projects and meetings to cover during the extended summer period here. This year, to try and bring us in line with western establishments, the summer is extended until August, rather than the usual June. Idle hands and all that. . . .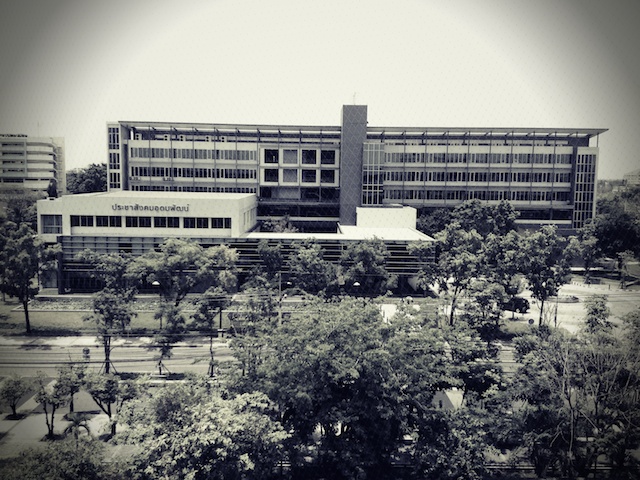 Mention of taxes reminds me that this is a hot topic this week. Politicians are always after corporations to pay more taxes. Even though they write the rules in the first place, they are the first to complain when companies use the rules to minimise their responsibilities. It seems the politicians want to collect as much money as they can, but spend it on limited projects: not for the people, but for their own corporate friends.
This week Apple is in trouble again over taxes as the iTunes store in the UK has not been collecting the VAT that most sales in the UK have levied: a whopping 20%. It has not been included in the price because of offshore accounting and the use of some of the rules that allowed this. So no one has done anything wrong.
Several sites reported this new tack by H.M. Government and while the earlier let-out for digital purchases is to end, so Apple must charge its customers 20% instead of the previous 3% AppleInsider reports. This move should bring in a figure of around £494 million which is a fraction of the cost of the two aircraft carriers being built for the shrunken British Empire which initially cost £6.2 billion, then had another £2.6 billion over-run. Looks like the politicians would do better getting a hold of that rather than penalising its digital citizens.

Do you remember that disaster that Apple had with the iPhone 5c? The one that had half of Wall Street wringing its hands with the disaster that Apple had become? Some figures recently released and reported by Daniel Eran Dilger on AppleInsider show that the iPhone 5c outsold all Blackberry, Windows Phone and every Android flagship phone in the fourth quarter of last year. Some failure, eh?
And as a late note, Ben Lovejoy on 9 to 5 Mac reports that Pegatron - Apple's main supplier for the iPhone 5c - has posted a 22% rise in earnings.
There was mention in that AppleInsider article of sloppy reporting by Wall Street Journal which is one of those outlets that seems to seek out the dark side of Apple. And if they cannot find it, perhaps invent it. A former (loosely) writer for WSJ was Yukari Iwatani Kane whose Haunted Empire was released not so long ago. I pre-ordered a copy partly because of the teasers in WSJ and the idea that this was a book with a post hoc ergo propter hoc thesis.
I should have been warned by the review by Charles Arthur ("great title, shame about the contents") and by a number of others, such as Rene Richie ("It's the book about Apple after Steve Jobs that's the real horror story") and Yoni Heisler in TUAW ("An unflattering and misguided look at the Tim Cook era").
One of the best reviews is from Farhad Manjoo on Bits (NYTimes Blogs): "it mainly proves that Apple under Mr. Cook is operating just like Apple under Mr. Jobs."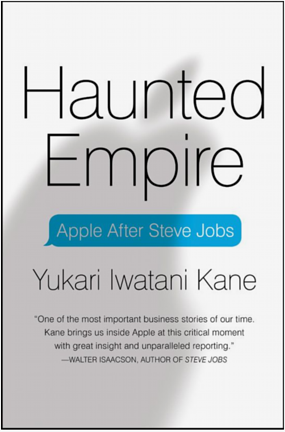 The problem is cherry-picking some of the quotes that prove what you want it to say, but leaving out the other stuff that might give a different side of the picture. I have read the first 5 chapters but do not really want to go further as this is turgid: poor journalistic levels bordering on high school, ladling it on. I guess I will not be able to get my money back.

Like others Yukari Kane is one of those with a mission concerning Apple and especially Tim Cook. He is blamed most, of course, for not being Steve Jobs, which is why Steve Jobs wanted him to be CEO. Others include Rocco Pendola, who has almost been a one theme man over the last couple of years with the number of items he has written about replacing Tim Cook.
He is not as bad, however, as Trip Chowdry who has hardly had a good word to say about Apple ever. He also thinks that Cook should go and in one of his recent dream themes suggested that Apple has only 60 days left. . . . This is such a rich vein for humour and derision that a search for "Trip Chowdry+Apple has only 60 days" brings up a wealth of dismissive commentary. Dismissive of Trip Chowdry, that is.
This is a sort of demand that Apple must, must, must release an iWatch in less than 2 months, but anyone who claims to watch (no pun intended) Apple will know that it does not dance to the beat of Trip Chowdry's drum. Or anyone else's for that matter. Apple does what it wants to do, when it feels the time is right.
As a note, it sort of diminished the strength of the demands of Pendola, Chowdry, Kane and others when Fortune ranked Tim Cook as one of its 50 great leaders. He was 33rd, Cody Lee reports on iDownLoad.

Writing as if the iWatch is a done deal, Chris Maxcer on TechNews Worldlooks at wearable devices from Samsung, Google, Motorola and LG, but is certain that "none of it will hit any sort of true tipping point of mass adoption until Apple joins the party". Perhaps he is right: if Apple does enter this market, the "entire smart wearable space will explode" but you have to convince people like me who never wear a watch, that I want to [My link for this was MacDaily News].
Note here also that the AppleTV that many over at Wall Street (and global equities) said must be coming, is still just a gleam only in the analysts' eyes. Perhaps the best comment on the Trip trip, is from Shaun McGill on Lost in Mobile.
Wait and see: that 18 March date that many suggested would see an alignment of stars with a release of iOS 7.1 and OS X 10.9.2 came and went with no hardware announcements from Apple. Again.
However, the Apple + TV idea warmed up at the beginning of this week when lots of sites began reporting a possible Comcast-Apple tie-up: a possible streaming TV service. Electronista tells us that talks are only in early stages, but that did not stop everyone who thinks they are experts on Apple expressing opinions. This always reminds me of that ghastly Lord Archer who was posturing on TV at Princess Diana's funeral about what she would have done, what she would have liked and what she would have felt. As if he knew. . . .
Comcast? It is all about content.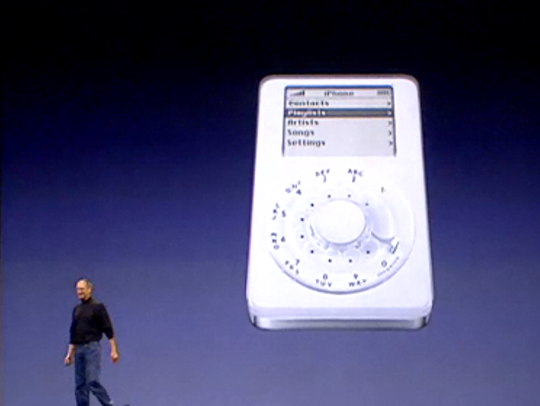 In the meantime there have been as many rumours this year about the iPhone 6 as there were last year about the iPhone 5s, with constant revisions about what it is and when it will come. Apple, by the way, is silent. There is a rumour, carried by Patently Apple, that there will be a new robot production line to make the batteries for this new device. Mind you, the rumour comes from DigiTimes which is only slightly more reliable (at about 50%) than Trip Chowdry or Yukari Kane.
Note that automated battery production has been used by Apple at least since the intro of the last 17" MacBook Pro (and that is long gone). Also reporting on the battery story is Benjamin Mayo at 9 to 5 Mac.
A note on Mayo: he is a fairly recent arrival and quite young, but he writes a lot of good sense. According to his bio, he develops app for iOS, writes news, reviews and other items and also studies economics at university.

There was also a rumour (I can't keep up) about the possibility of a new 12" MacBook Air without a fan, AppleInsider reports. There is also a suggestion that this will have a new trackpad design. I suppose the MacBook Air could be due for a refresh and Apple is always willing to try new things (despite some suggesting there is no innovation) so this advance is possible.

There was an interesting snippet from Megan Lavey-Heaton on TUAW this weekend. She writes that in a CIPR report it was found that "those who purchase iPads are more willing to hold onto them longer than those who get an iPhone" and I thought I was being mean. The iPhone is the up to date device, the iPad suggests stability, perhaps. The cycle of change is closer to that of updating computers. Now that would upset Steve Ballmer.
Last week there was an interesting video doing the rounds of Jimmy Fallon with Billy Joel. Using an iPad app to make some background, the pair did a duet. Considering that this was live and unrehearsed, it was quite well done. Neil Hughes on AppleInsider has a link to the video and an explanation of how the iPad was set up to make this performance.

When Phil Schiller first showed off the new MacPro in October last year, he had everyone gasping when he revealed that it would support 4 4K monitors. These have dimensions of around 4000 pixels along the horizontal. Big. Sharp. Just what you want for professional editing. The problem is that Apple doesn't make any 4K monitors (not yet, anyway), but for now it is pushing the Sharp PN-K321 with its 3,840 x 2,160 screen. Mikey Campbell has been lucky enough to review one of these (along with a MacPro) and he calls it "quite the spectacle", noting also that it can be used in vertical mode (2,160 x 3,840). His enthusiasm for the monitor in this thorough review shines through.

There were some interesting news items on TV news on Monday evening. One suggested that Viber had been bought for about $900 million. A quick search gave me several hits with one from Anna Mukai and Mariko Yasu on Bloomberg reporting that this had been bought by Rakuten, "the Japanese online retailer controlled by billionaire Hiroshi Mikitan."

Also in the news was a further Edward Snowden revelation that concerned Hauwei. Some may remember that the security services of the US, Australia and the UK were concerned that network installations from the company were providing a back door to the Chinese government and military. It sounds feasible of course. The machinery is widely used here too where True and CAT tend to favour business with the Chinese for some reason. It may be that the reason the security services in those countries were able to sound such alarms was because they have been breaking in to Huawei company servers themselves. I found a source for this in GigaOm (David Meyer), but there are several more. I guess we are allowed to do it, but they are not, right?
In a related article on the Guardian, Sarah Harrison writes of her experiences as a journalist and her links to Wikleaks and Snowden. This has made her a sort of persona non grata as she is perceived as a threat to the government, although surely the government is a threat to free speech. Very chilling stuff.

Down at the utilities end of this Monday Review, I was pleased to see an item by Danny Stieben on MakeUseOf who writes about 9 utilities that are built in to the Mac and "have probably never used." I tend to use most of these, except BootCamp Assistant (I mean, why would I?) and Grapher, but I am very light on use of Automator and AppleScript. Nonetheless a useful reminder for some about what the Mac has pre-installed.
On that note, this week's Life column in the Bangkok Post examines writing tools on the Mac and despairs that most people think that Microsoft's Word is all you need. It is not meant to be an anti-Redmond column, but my annoyance may seep through.
Graham K. Rogers teaches at the Faculty of Engineering, Mahidol University in Thailand where he is also Assistant Dean. He wrote in the Bangkok Post, Database supplement on IT subjects. For the last seven years of Database he wrote a column on Apple and Macs.