By Graham K. Rogers
---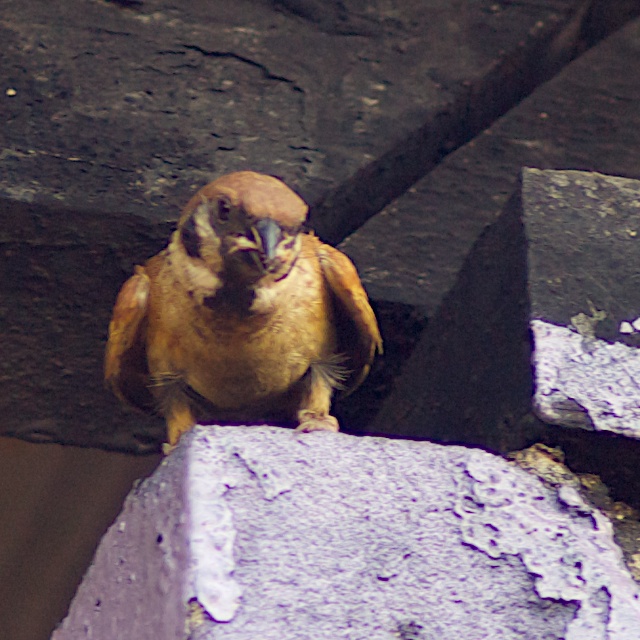 If you can read this. . . . Well, read on.
On Saturday evening, after downloading and watching a movie on AppleTV, I had a quick check of email, but saw the links to the accounts on my eXtensions site were down. That does sometimes happen. Usually if a couple of retries do not work, a restart of Mail will; but not this time. Looking further, I tried the website using a different link on my iPhone. Everything was dead, including the site stats and FTP. Even if I had written something, I could not upload it.
I sent email to the host service, but saw that even their local pages were inaccessible (the international page was). I tried the phone numbers: no reply. I sent email late in the evening outlining the problem, although it looked as if there were causes. Other sites were either slow or inaccessible.
It was the same in the morning and trying to use Lookup or Traceroute in Apple's Network Utility showed that the site could not be identified. I had thought this was a problem with the TH domain, but it could also have been the DNS servers.
Mercifully the site came back just after 0900 on Sunday, but as the only email had been sent at 0929 (and that was spam) it suggested that no email had been received by the site overnight, indicating a major link problem. If anyone wrote to me, Saturday evening, try again.
According to the host service, their logs showed nothing wrong. I asked them to look again. Of course, even though I did restart the router, it may have been True pretending they were an internet provider again. Actually, have you ever seen the internet map? There is one version on the NECTEC site which I link to here:

I guess it depends on how you look at the links, but there are a couple of others on the NECTEC site.
While I was writing this on Sunday evening, the site went offline again and investigations both here and from the UK indicate that DNS is the problem. Of course, trying to get anything done over the weekend was hopeless.
I was right. A message from the host told me that their DNS server had been restarted and we were back in the land of the living. It will be monitored, I was told, but when I woke Monday morning, it was down again. An update just after lunch told me that the older server that the site is hosted on had been subject to a number of DOS (Denial of Service) attacks in the last couple of days. The engineers are working on a fix, but this may mean moving everything to a new server. I may have to upload all the data from here. At least I have several backup copies.

On Friday, there was a surprise update to iOS 7 when version 7.0.6 appeared on my iPhone. There was something vague in the information about SSL and secure certificates, but I did not give that much thought until Saturday morning when there was considerable news about what this was.
A report by Cody Lee on iDownload has some useful information regarding the code that was found to allow a man in the middle attack through the SSL vulnerability (secure Socket Layer). The code was examined and the problem (as outlined in the article) is that a line of code has goto fail twice in one line. It is also noted in the article that OS X is affected and we may expect an update or Security Release in a day or so. In another article Cody Lee also reports that a similar update was released for users of iOS 6 (6.1.6); and I also found an update for my Apple TV.
Also carrying information on the bug was Nick Arnott on iMore and the article carries an interesting display of the code. By running your eyes down a few lines, the double goto fail can be seen. It is not actually in the same physical line - although this is the same line of code - so it may be easy to imagine how someone inserted this accidentally and (of course) it never gets seen again if all is OK.
According to a report from Jeremy Grossman that was carried by John Gruber on Daring Fireball, the problem arrived in iOS as long ago as version 6.0 and there is some speculation that this could be linked to the NSA. However, it is not known at this stage if the insertion in the code was deliberate or accidental. It is not even clear if this is the vulnerability that the NSA implies gives them a backdoor into an iPhone and the article has several possibilities.
Regarding the probable insecurity in OS X, an article on OS X Daily had some suggestions as to how users might protect themselves until such time as Apple does release the update. The second one is rather interesting and showed me that my computing could be at risk at the moment if I were to use an untrusted network:
Avoid all untrusted networks
Check your web browser with GoToFail
Be sure the trusted wi-fi network uses WPA2 security active
My link for this was MacDaily News.
Hardly unexpected, those who are silent about Microsoft's insecurities (100,000+ viruses?) and the weaknesses in Android or Flash (see above) are quick to condemn. Examples include David Morgenstern of ZDNet who are often slow to praise, yet quick to rail about Apple, who is more concerned with a racy headline than balance. And to suggest that Apple is cavalier with security is crass. At least Apple found the iOS insecurity before Morgenstern and others.

Some people are convinced that innovation is all but over at Apple, but in the last couple of weeks we have seen news of around 100 new patents granted to Apple. Some are bread and butter ideas, but a couple suggest real engineering and design possibilities. Jack Purcher at Patently Apple report on a Multi-Participant Video Conferencing Architecture patent which uses a single device to receive a transmission which is then transmitted to all participants.

Late last week there were a number of comments concerning the way Apple controls its customer data and that advertisers were annoyed about this, Shane Cole reports for AppleInsider. The implications are fairly clear here. Advertisers want the customer data as a commodity, to use, to sell.
Apple on the other hand seems to want to protect its users. I cast my mind back to when there was a problem with magazine and newspaper subscriptions for the iPad and, once again, customer data was one of the sticking points: Apple would not let the publishers have this; and the newspapers wanted to use this information. With the amount of spam and other unsolicited contacts we already have, I am happy for Apple to draw this line in the sand.

On Sunday, one of my Facebook friends posted an ad from True concerning a hefty reduction in price for the iPhone 5c. Comments on various sources suggested that this model was not selling well. I cannot think that I have seen any, although I think the idea was great. I expected these to be snapped up by bright young things who would wave the multi-colored devices on the BTS. I was wrong.
With Apple, True has probably contracted to take a certain number of these over the year and if they are not selling, they have to go into the bargain basement. If I read the Thai right the offer runs until 31 March and the cost is 12,900 for the 16GB, 15,900 for the 32GB version with a 20 month 0% pay plan. The number 599 is in there too, so maybe this is tied in to a carrier plan.

With Apple now selling OS X for zero, Microsoft is reported to be cutting the price of Windows by 70%, although as ever there are a multitude of strings attached. It is for low cost computers, Tim Culpan and Dina Bass report on Bloomberg, and computer makers will be charged $15 for this instead of $50. I guess that means the price is still one of the many options for those machine that cost more than $250, while OS X is free for all users.
This may be the first move in the new masterplan of Satya Nadella, CEO of Microsoft, with Bill Gates at his shoulder. As part of the introduction to the world, he was interviewed by Adam Bryant who provides a condensed version on the NYTimes. It looks to me like business as usual up at Redmond, although there were some interesting points about conducting interviews when recruiting.

Last week there was an annoying article from Ben Reitzes of Barclays who said that because the iWatch (what iWatch?) and the AppleTV (what AppleTV?) were insufficient to move the needle, Apple was turning into Microsoft. I first saw this in an item by Ben Lovejoy on 9to5Mac.
This small analysis by Reitzes contains everything that is wrong with Wall Street with its obsessions on growth, market share and innovation. And if it is not going to happen next week, well obviously Apple is dead in the water. Even thinking that Apple could be compared to Microsoft shows what a dumb analysis this was.
Actually, a quick search on Google shows that Barclays is not as smart (or as trustworthy) as all that, with security problems, ATMs failing, oh and a little difficulty with something known as libor, when Barclays tried to manipulate international bank lending rates and the bank was fined a record amount, leading to the resignation of Chief Executive Bob Diamond and COO Jerry del Missier, among others (BBC Business). And this is the type of bank that people take financial advice from? The theories of Reitzes were fairly debunked by Mark Rogowsky on Forbes.

So - seriously - how is Apple doing at the moment (leaving aside its security holes)? Well for a start, compared with the PC business, very well, thank you. Neil Hughes on AppleInsider reports that Mac shipments grew just over 18% last quarter, which was 24.7% better than the PC market. So Macs are not dead. Overall, the Mac is growing in other markets too while PCs are selling fewer and fewer in a market that is believed to be shrinking in the face of the iPad and other tablet computers.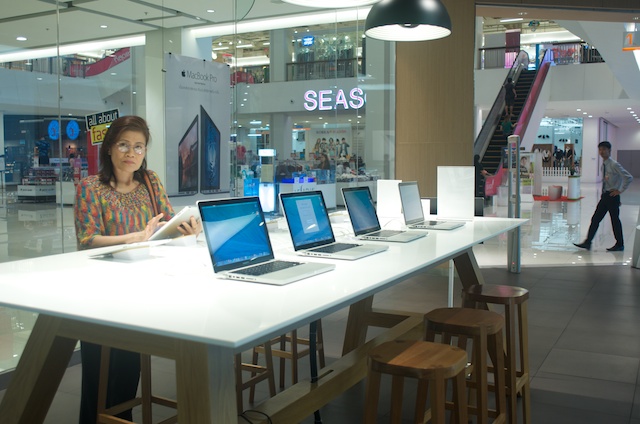 There could also be a new MacBook Air later in the year as those in the know have examined the Intel roadmap and there should be a chip that will fit the slim device round about September. An article on AppleBitch also suggests that the MacBook Pro with Retina display could be updated (hardly a surprise), but there is no mention at all of the Mac mini. Does this plod on in its current form or will Apple spring a quiet surprise here?
With all that spare cash that the analysts (and Carl Icahn) think should be spent on them (think about it), Apple has been buying some smaller companies from time to time, as well as financing others (sapphire glass), but last week several sources, including Sarah Perez on TechCrunch, reported that Burstly, the owner of TestFlight, had been bought by Apple. TestFlight is a mobile app testing platform and the company also has SkyRocket: an in-app ad management platform.

Expansion is in the air. As well as buying up companies, Apple is reported to be about to expand the data centre in North Carolina, Sharon McBrayer on Hickory Record reports. The new section will be 14,246 square feet and 25 feet tall. It will be made of precast concrete wall panels along steel columns. There is much more information in the article and my link for this was MacDaily News. There is also a link to this story on AppleInsider.

After the shock last week when Jony Ive's photo disappeared from the Apple site for a couple of hours, we heard this week that he almost dropped Industrial Design when at Newcastle (Shane Cole, AppleInsider). However, a pep talk from one of his father's friends - who just happened to have designed the Raleigh Chopper bicycle and the Bond Bug as well as the Reliant Scimitar - kept him at it. Imagine if Ive had dropped design. . . .

We are not all that much in favour of Samsung, although kudos to them for supporting the Jamaican bobsled team this year. Anyone who has seen the John Candy movie, Cool Runnings, will remember the challenges they faced. It is the same this year, but Samsung backed the team and there is an unusual series of videos on YouTube to go with this: Keep on Pushing (in 4 parts).
OK, Samsung are still bad boys as there was another film, this time about Samsung, called Another Promise and Samsung pressured a newspaper in Korea to kill coverage of the movie, but (like with the Japanese texts on iPhone experiences a few months back) got found out, Casey Newton reports on The Verge. There is a categorical denial added to the bottom of the article.
Contrast this with Apple, who are being given poor coverage in the media, unlike Samsung because, Daniel Eran Dilger on AppleInsider argues, Cupertino does not pay for coverage. An example is the iOS update this week which some report as a disaster for Apple.
No more so than some of the other major software around, and we might include Flash that also had a "critical" update this weekend. I did not see much reporting on that, nor (as Dilger tells us) on Android flaws this week. This is a long article, as is Dilger's style, but it contains a lot of examples to make the case. I think it odd - from the perspective of an outsider - that the US press (and their sycophants round the world) prefer to report favourably on a shabby outfit like Samsung with its known cheating, and hit Apple when they can.
Just to rub it in, Samsung, which has been found in several courts to have copied patents, most notably those belonging to Apple, is to sue a patent holder (Dyson) for "intolerable" litigation that has "seriously hurt its corporate image", Philip Elmer-DeWitt reports, noting also that when Dyson sued Samsung in a UK court, it won $850,000 for Samsung's patent abuse.

We are also not that fond of the NSA, especially when they vacuum up lots of data and justify it by saying they aren't using it. Well, not yet. Somehow, their excuses and claims about making the world a safer place, ring a little hollow with me. And others of course. One of these appears to be Bruce Schneier on CNN who argues quite well for the breakup of the NSA as it has grown out of all proportion to what its original intentions were. Good luck to that, as the thing any bureaucrat fears most is downsizing, which ranks along with budget cuts as to be avoided at all costs: except when dealing with health, social services or education of course.

Another surprise on Friday came when GigaOm announced that the OM was leaving. Om Malik who is a real technical analyst and has a great deal of insight into the industry and its persons has decided that, after 7 years, it is time to leave his baby and move on to pastures new. He is moving on to True Ventures which has a stake in GigaOm and also staying on the board, but is leaving behind the day to day operations.

There was a useful tip from Lory Gil on iDownload who explains how users might transfer voice memos from their iPhones to their computers.
Graham K. Rogers teaches at the Faculty of Engineering, Mahidol University in Thailand where he is also Assistant Dean. He wrote in the Bangkok Post, Database supplement on IT subjects. For the last seven years of Database he wrote a column on Apple and Macs.