By Graham K. Rogers
---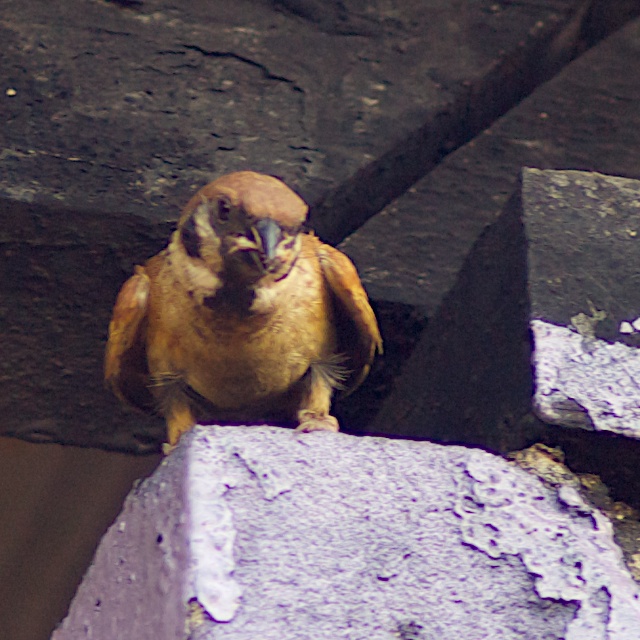 I grabbed a few headlines as I went through the middle of the week, then a few more, and then more and more appeared that were either related to Apple or to other subjects I like to comment on. In the end, I decided that this weekend comment has to be split into two with some comments on Apple and the business in Part 1. In Part 2 there are comments and links to items on Apple TV, plus some censorship problems that the UK has with its government again.

We keep hearing that Apple is doomed, but an article this week by Leif Johnson on MacLife reiterates the figures concerning the total sales of devices as reported by Benedict Evans: "higher sales numbers . . . of iPhones, iPads, iPod Touch units, and Macs than were achieved by the global Windows PC industry".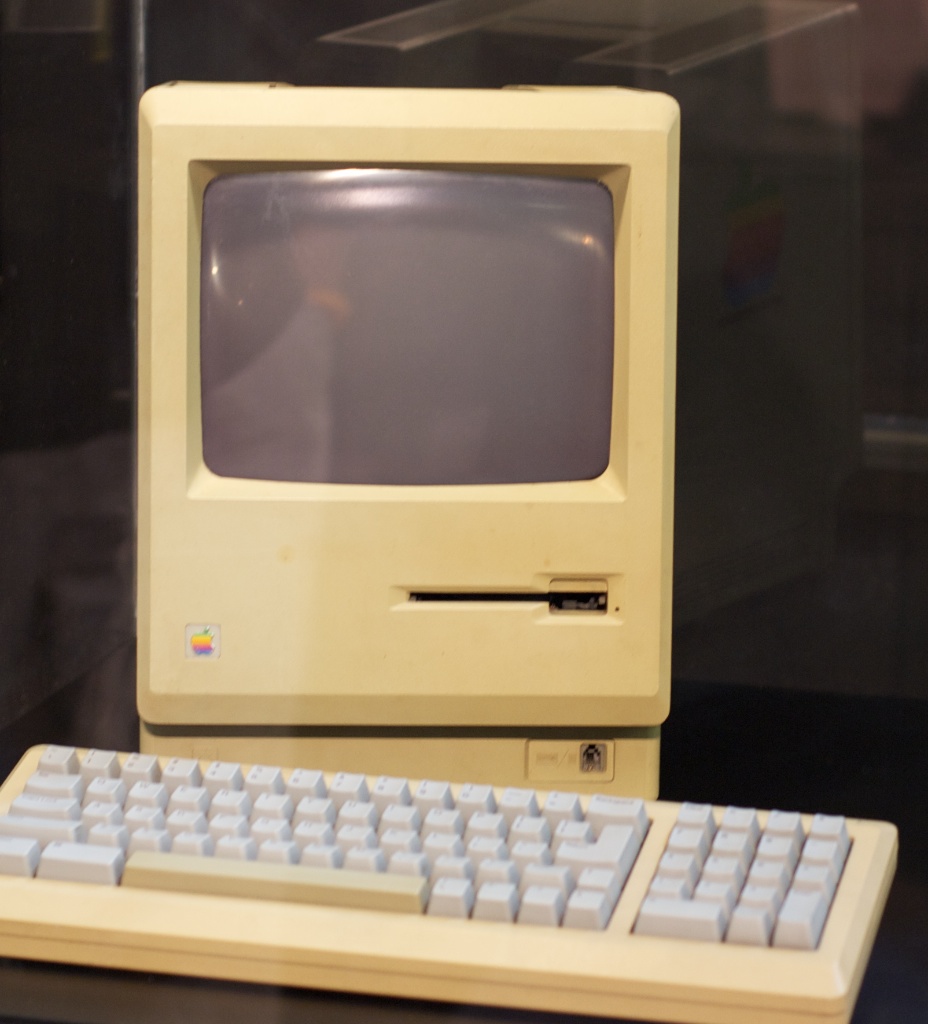 Wait, Apple sold more devices than the rest of the world put together? Doomed, doomed. It can only go down from here. That is after all what the analysts base their numbers on.
In the meantime, Carl Icahn has had a rethink and thinks that Apple shares are fine, but also thinks that a return of legislation that separated investment banks from commercial banks, might be a good thing. Jennifer Ablan of Reuters suggests that the banks would not agree [my link for this was MacDaily News].
Sure, Apple must go down at some stage. Remember Microsoft in the 1990s at the height of their arrogance? An example of that was charging schools for Windows licenses on all computers, even if that included devices not running Windows. And now we have Windows 8.1 which one of their biggest fans (Paul Thurrott) has called out. Even though Microsoft is no longer the belle of the ball, it still has enough income annually to last for quite a while yet; and who knows, if they can ever shed the old management, maybe it will reinvent itself.

An excellent example of Microsoft missing the bus is the way that, after almost not noticing the internet in the 1990s, they missed (and still miss) what a tablet computer should be. Clue: it is not the overweight Surface. Having seen the way Apple's fortunes flew with the iPhone and then the iPad, Redmond failed to act on that platform and there is still no Office suite for iOS. Jonny Evans writing on Computerworld has some advice for the new management (with the old management looking over its shoulder).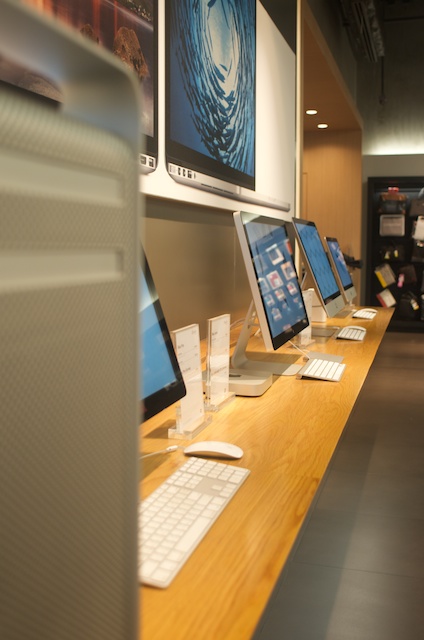 He says Microsoft is fading and is missing the new markets. I suggested a couple of years back that there should have been an Office for iOS and this is his earnest suggestion too, with Mary Jo Foley providing some extra information with the news that there could be an iOS version of Office later in the year.
It is just too late. The PC platform is fading (he says) and I say that there are already plenty of other apps available for iOS that allow those functions that Office would have. With the number of users now online, it is unlikely that they will suddenly up and install Office, especially if Apple's iWork is free and already in use. Sure some will buy it and realise that it is not the same as the desktop version. The iPad is not a desktop device, so people work in a different way and they are already working on the iPad. Microsoft is late again. Too late.
As a slight contradiction of some of the information in that item, MacNN report that Office for the iPad may be available "sometime in the first half of 2014, instead of a rumored fall date; but what form it takes and the payment [see iWork above] are not known.
If that were not enough, Ben Thompson on the Stratechery site looks just at what Microsoft's strategy is and includes some information from executives up at Redmond, concluding that "Office is not available everywhere, and probably won't be anytime soon, because Microsoft has a devices business to prop up. Oh, and Microsoft's business needs are a priority over user needs". As Jim Dalrymple on The Loop (my link) says "Microsoft is batshit crazy."

While we are on devices, it is reported by Jordan Kahn on 9to5 Mac that in tests, the iPad Air shows the best battery life of all devices tested by Which. The article has charts showing the results quite clearly.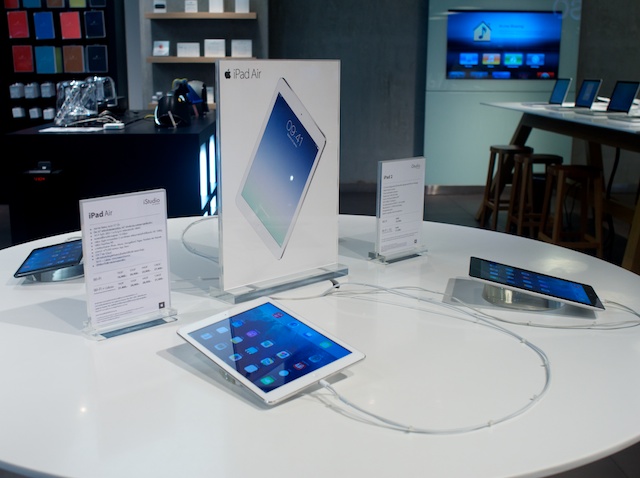 However, with all the success of the iPad, it appears that Apple is set to retire the iPad 2, according to Neil Hughes on AppleInsider. Didn't they also retire the Bondi Blue iMac?
We have the iPhone 5s now, so of course the iPhone 6 is coming. Despite some reports earlier in the week insisting that the iWatch would have sapphire glass and not the iPhone 6, AppleBitch has another rumour from China that tells us that the next iPhone will have sapphire glass. Also in the article is a release date of September (possible after the last few iPhones) which contradicts with other reports we read not so long ago about a release in February or March or something.
Continuing its recruitment of experts that could be working on health applications or something like the rumoured iWatch, Apple now has on its staff Marcelo Malini Lamego, an expert who developed a noninvasive monitoring tool that assesses "multiple blood constituents and physiologic parameters that previously required invasive or complicated procedures" AppleInsider reports [my link for this was MacDaily News].

One of the reasons that Google exists (see the next item) is to generate advertising revenue; and the ways it does this makes it a valuable company indeed - more valuable than Apple at the moment on less cashflow (the senselessness of shares). However, Jack Purcher on Patently Apple tells us it was reported recently that," Apple's iPad remains the number one tablet in terms of web traffic in Canada and the US" - considerably higher than Android on all those devices.
Well, now, here's a thing. Rolfe Winkler on The Wall Street Journal has the temerity to suggest that Android's 'Open' System Has Limits and explains about how handset makers like Samsung and others are sort of forced into providing certain apps in the installation of the OS, and that these are aimed at giving Google more hits, and thus more advertising income. He explains how some of these limits are being examined, mainly by the EU, but this makes no mention of the other half of the "Open" equation: Android uses technology from others, and some of this has to be paid for. That is not Open at all.
See Also
Cassandra: Weekend Comment (2) - Apple, Time-Warner, Comcast (Yes we will, No we Won't); Britain Closes the Net on its Citizens; and a Chocolate iPhone case.



Graham K. Rogers teaches at the Faculty of Engineering, Mahidol University in Thailand where he is also Assistant Dean. He wrote in the Bangkok Post, Database supplement on IT subjects. For the last seven years of Database he wrote a column on Apple and Macs.