By Graham K. Rogers
---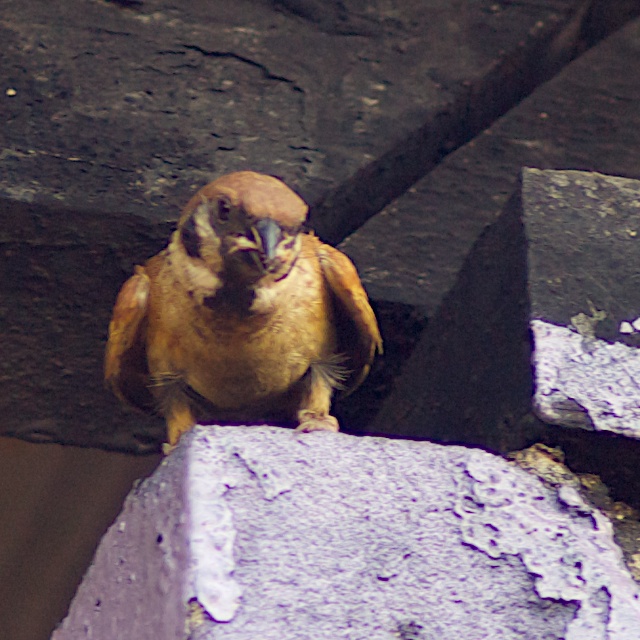 In preparation for my next column in the Bangkok Post, Life (Wednesday 19 Feb), which is on retail access for customers in Thailand, I phoned the Marketing Department of Com 7, one of the several groups that run iStudio outlets in Thailand.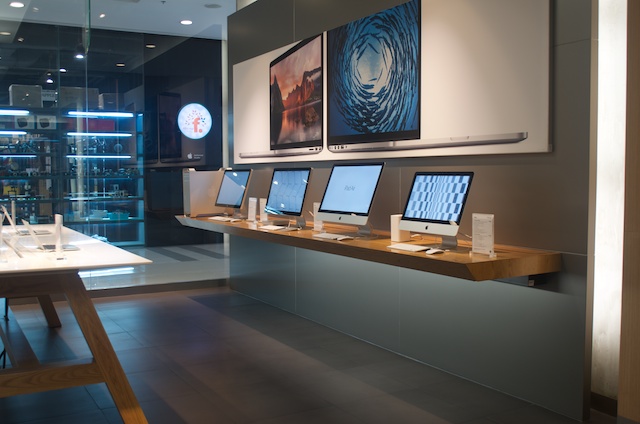 I wanted to be able to take photographs of the interior of a store to go with the text. Sometimes staff are sensitive to anyone taking photographs, so I thought it best to prepare even if malls are more responsive to those with cameras these days. It is not just here: I had a run-in with security guards at the Milton Keynes shopping center in the UK a few years back, even though I did have permission to take pictures of a store.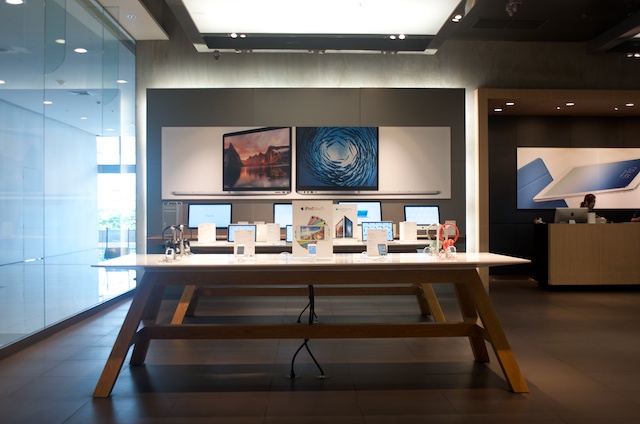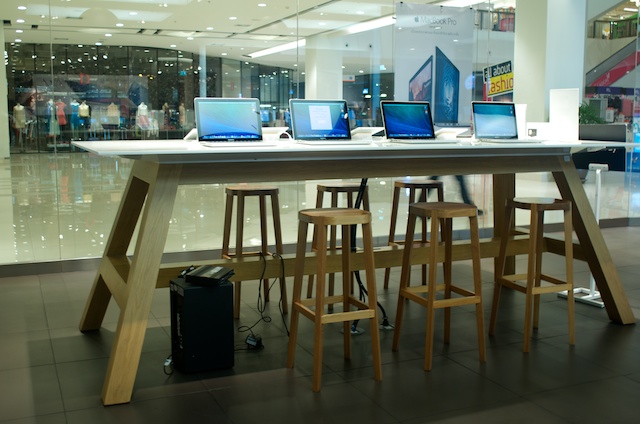 With the arrangements made, I turned up this morning just after 11:15, at a time I knew would be quiet. All I had to do was say why I had come and a staff member already had my name. They just let me get on with things, which was perfect.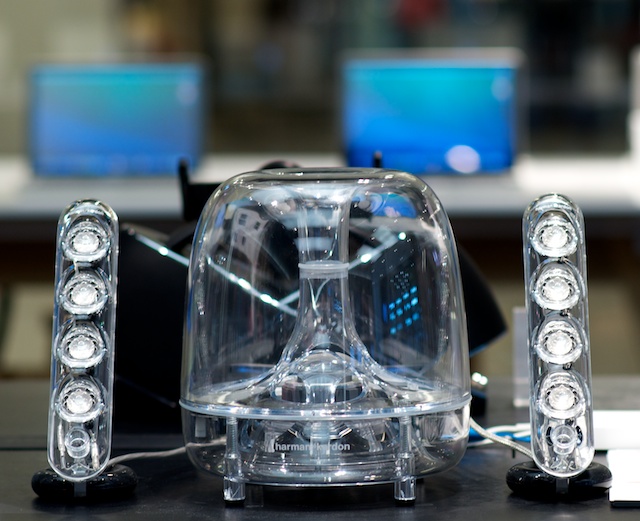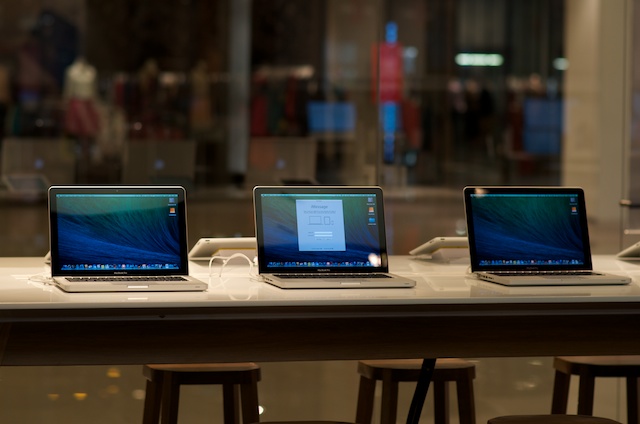 In little under 30 minutes I had some 150 images on the SD card - some I dumped - which means I have enough for the Bangkok Post, some for my own text next Wednesday and a few spare to give you an idea of what one of the newest iStudio outlets looks like on the unfashionable side of Bangkok.

As deserted as it was this morning, once the schools turn out it fills rapidly and one customer there was saying that he had tried to visit at the weekend but that the store was packed.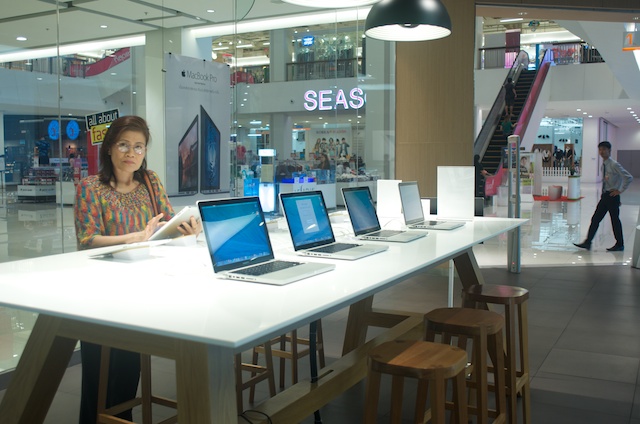 Graham K. Rogers teaches at the Faculty of Engineering, Mahidol University in Thailand where he is also Assistant Dean. He wrote in the Bangkok Post, Database supplement on IT subjects. For the last seven years of Database he wrote a column on Apple and Macs.