By Graham K. Rogers
---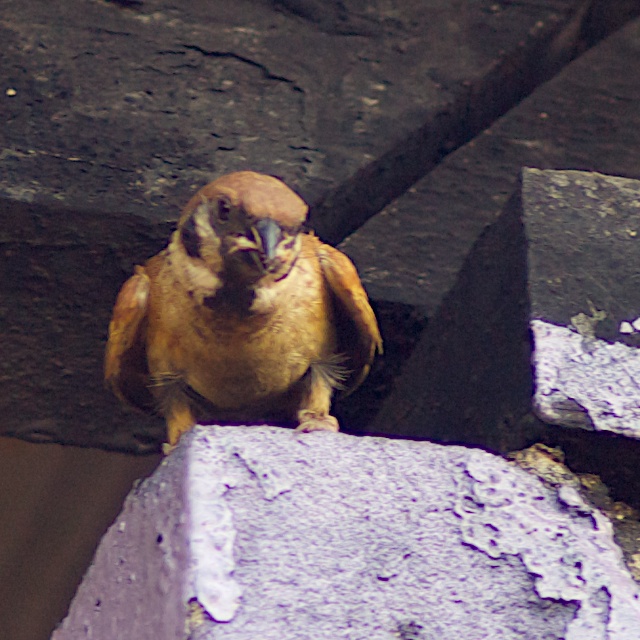 There has been a continuation of news on Apple's financial report earlier in the week with a bit more sane analysis now that Wall Street has had its hissy fit because Apple did not reach its (Wall Street's) guesses once again. Read that sentence again. Please. You see, Apple knows what it sells. Wall Street estimates what Apple might sell. And, as an additional point, the Android crowd usually cite units shipped rather than sold.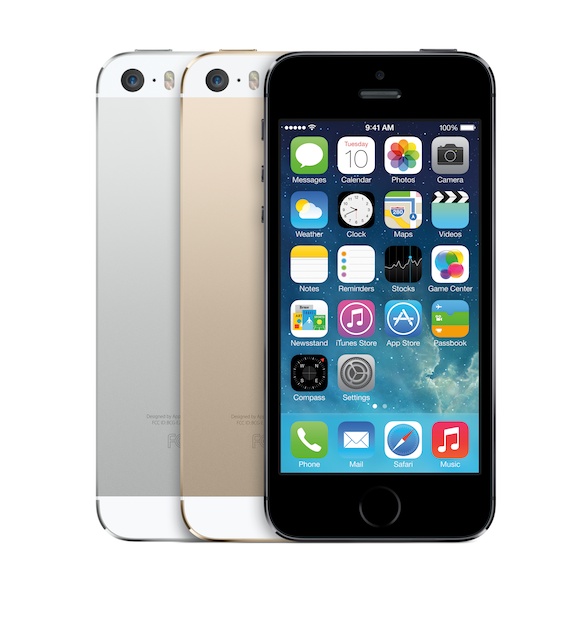 So let me continue on that theme with the news from Jordan Kahn of 9to5 Mac that once again, in the US market, Apple has the lead over Samsung. Remember, only a few days ago many commentators were wringing their hands over Apple's smaller share (while omitting to mention that the cake is a lot bigger these days) and here we are with some statistics from CIRP: 48% to 31%. In the area of the OS, it is Apple 48% to Android 46% with the rest all playing catch up (or fall down). Yup, Apple is sure doomed again.
There was an interesting analysis on The Street, by John Martellaro (who usually writes in The MacObserver). The last paragraph, commenting on the demand often heard that Apple should lower prices, is a gem:
. . . globally, where carrier subsidies are less common, the iPhone would be thrown into a price war with competitors. Demand would surge and Apple would risk not being able to meet demand for a product whose legacy had been quality but is seen to be deteriorating. That's long-term damage. Not being able to meet demand (in the short term) for a degraded product brand (in the long term) is a recipe for disaster. All too quickly, unit share would decline instead of rising.

I often read The Macalope as I like the way he/it cuts critics down to size and calls them out on the facts (or more often, a lack of them). There had been a considerable amount of comment on the iPhone 5c which appears not to have been the star that the iPhone 5s was. Why ever would Apple think that bright plastic phones would be popular?
The Macalope begins by taking a writer named Bernard O'Leary to pieces over comments on the gaudy-Phone which rely on other sources not known for accuracy when examining Apple. Bit by bit he dissects each of the points including the incredible idea that low sales of the iPhone 5c (not proven because Apple does not break down the figures) could be responsible for the removal of Tim Cook as CEO. This is neatly disposed of with, "the Macalope is not exactly sure how this works, but it would seem that Tim Cook is responsible for the supposed poor sales of the 5c but not responsible for the high sales of the more expensive 5s."
As a note, as I mentioned earlier in the week, Carl Icahn added another $500 million of Apple shares to his portfolio. He is (he says) a student of stupidity. Adding to this is Wil Shipley who has a good history in software development for the Mac (Omni, NeXTSTEP, Delicious Library) who Tweeted about his purchase of Apple shares: "Just picked up more AAPL stock at a big discount. Thanks, idiot pundits and corrupt investment banks!"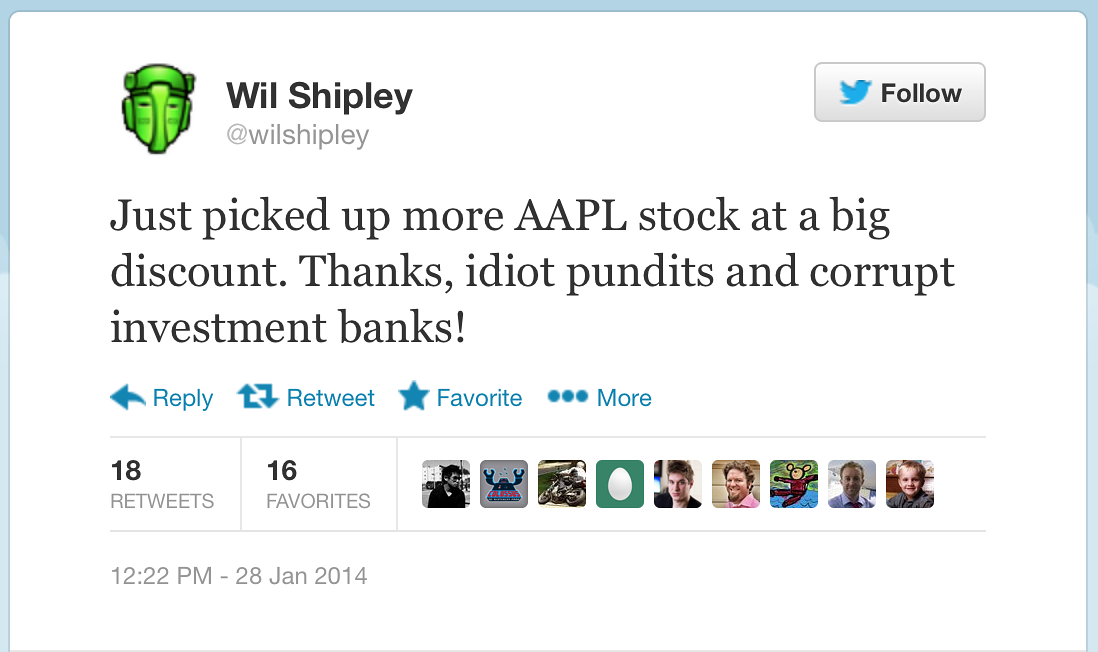 To save me posing the question, Kate MacKenzie on Mac360 asks, "Who's The Bigger Apple Fool Today? Donald Trump? Or, Carl Icahn?"

One of the main problems with the financial report for many was not actually the figures as they were produced, but the figures to come next quarter. You see, that is as far as Wall Street can see. All those patents building up in the background, the new methods for producing parts in industry and the implied expansion of services that must be coming . . . well, the average Wall Street analyst must be partially deaf and blind, or incredibly short-sighted. But not dumb of course. There are others, like Trip Chowdry who cannot see that anything that Apple does is good. We usually fall about laughing when he appears on the radar.
So in the few days that followed the doom-laden financial report, a few things fell into place:

I must admit that reading some of the information in that last item, I had to reach for the dictionary. The process of forming the sapphire creates a large boule (like a ball of the stuff) and then "the cutting step comprises laser ablation of the sapphire." That is a slicing process that can be done by acid or mechanical means, but this is now laser cut: thinness and accuracy sprint to mind.
It also means that the laser itself has to be somewhat special with the power that will be needed to make the cuts. The page has a lot more information and a link to the patent filing itself. Trust me, Jack Purcher gives a good enough explanation to make anyone (except perhaps Samsung technicians) understand.
And then, hot on the heels of that filing was news from a number of sources that suggest Apple is pushing to have that Arizona factory come on line really soon. Mark Gurman on 9to5 Mac for example writes about the Apple factory run with GT Advanced Technologies in Mesa, AZ, and the information that Apple has an "aggressive" plan to take the facility live, and provide a description of how the sapphire will be used in future Apple products. . . starting February.
There is a copy of a letter from an Apple exec in the article (in PDF form) and a further extract that states, "This high-tech manufacturing process will create a critical new sub-component of Apple Products to be used in the manufacture of the consumer electronics that will be imported and then sold globally."
The article also mentions other components and processes that are to be used but there is speculation on the types of devices that this may be intended for. February, eh? . . .

And one more thing. Another innovative material used by Apple is Liquidmetal, an alloy that, for example, is used for that little thing that looks like a paper-clip for removing the SIM card from an iPhone. AppleBitch (with a redesigned page) inform readers about documents filed with the SEC to the effect that Apple is to be sole user of this material. There is speculation that it could be used for the case of the next iPhone. That and Sapphire glass?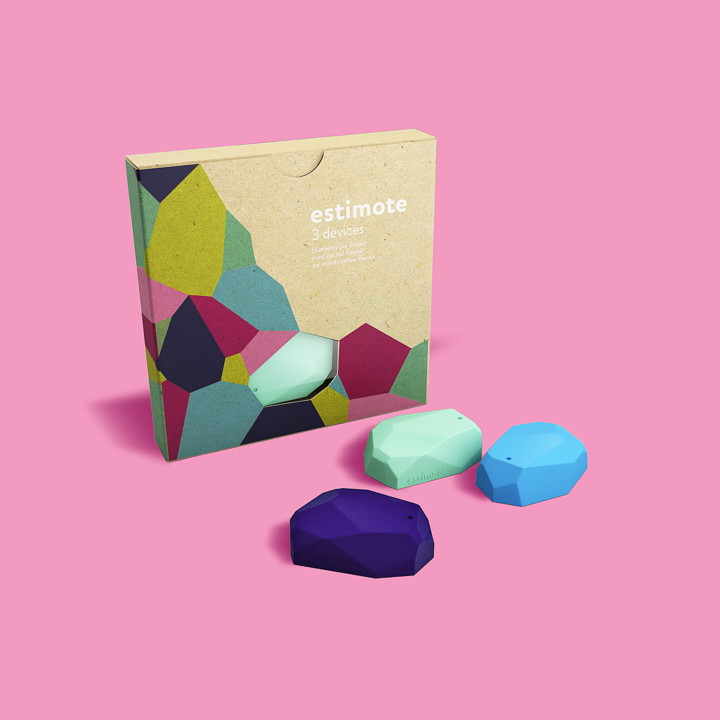 Another technology that Apple is beginning to use is the iBeacon. They have some of these in the US stores and other places are already beginning to pick up on these Bluetooth devices. I ordered three this week to get an idea of what I could do with them; there is also software that turns the Mac into an iBeacon.
An example of the use is given by Steve Sande on TUAW who outlines the installation of the iBeacon devices at the Tulip Land theme park in Holland. As visitors move around the park, information is displayed on their devices. Lots more to come here, including payment technology.
A later report from AppleInsider has the information that MLB (that is Major League baseball for the Brits like me who don't know) will have "thousands of iBeacons in 20 ballparks across the U.S. next week," something that will make consumers increasingly aware of these devices and the uses that they can be put to.

As well as the new tech, there are new hires and AppleInsider report on the recruitment of Michael O'Reilly,"former chief medical officer and executive vice president of medical affairs at pulse oximeter firm Masimo Corporation". This all seems to point to more medical technology and perhaps this is a feature of the so-called iWatch and a suggestion that it will have monitoring capabilities. Additional information from Mark Gurman on 9to5 Mac tells us that O'Reilly was hired last year and may not be working solely on the "iWatch."

I downloaded a new (interim) update for iOS 7 this week, bringing it to 7.0.5, although we may also have 7.1 soon as that has gone through a couple of beta versions now. Also being tested is the next update to Mavericks: 10.9.2. Mark Gurman reports for 9to5 Mac.

There was a brief snipe at Samsung above, and it may well be that Apple is finally convincing the courts that a certain Korean company really has benefitted from some Apple technology, while at the same time refusing to licence its own patents when it was duty bound by international law to do so (RAND, or FRAND patents). There was also some annoyance when it was found that information used in the court processes was leaked to Samsung and then used against Nokia in licensing negotiations.
There has been a decision about this unprofessional behaviour and rather than Samsung taking the blame, their lawyers are to be sanctioned for it, Electronista tells us. The penalty is to be a reimbursement of any losses that Nokia or Apple incurred and not a devastating penalty. As the article notes, Samsung will no doubt pick up the bill for that.
A little less than impressed with the judge's penalty is Philip Elmer-DeWitt who writes on Fortune, "To the judge, in his courtroom, a public finding of wrongdoing probably seems like a big deal. Outside the court, where most people live, his admonishment is likely to get lost."
At the end of the article he posts 13 exploits that Samsung has been guilty of in the last few years, including interference, price-fixing (several times), bribery, destroying evidence, hiring people to falsify reports about HTC phones and falsifying benchmarks of its own phones.
Samsung's lawyers are wriggling over a possible sales ban that Apple has asked for and Judge Koh originally declined. Except the Court of Appeals said that this had to be done and sent the case back to Lucy Koh. The newest argument is that, if the injunction is granted, Apple might come back and ask for more injunctions on newer products, the report on Reuters tells us. I guess the simple answer would be for Samsung not to copy Apple patents.

Some more good news for Apple this week was that the new head of its retail operations, Angela Ahrendts, is to be made a Dame of the British Empire, AppleInsider tells us. That is sort of like a female knighthood and probably comes from her good work at Burberry. As both she and Melinda Gates who also gets the title were born in the US, it is only honorary.

Several sources were carrying reports that a decision has been made at Microsoft (at last) concerning a successor to Steve Ballmer and it is expected to be a 20 year veteran of the company, Satya Nadella. Information on this expected appointment is in an item by Rex Crum on Market Watch. He also comments that appointing an outsider may not satisfy Wall Street (again) as they want new blood. Or maybe Wall Street just wants blood.

I am not sure if this could be classed as selling off the family silver: perhaps selling the canteen and keeping the contents might be a better description. Google, which bought Motorola Mobility a while back, has sold it to Lenovo (who bought the IBM PC business a while back). Google has kept the important patents. Jeff Gamet on The MacObserver (among others) writes about this. Google bought the company for $12.5 billion and the selling price is $2.91 billion. They must be really sure that the patents are worth almost $10 billion, so "do no evil" Google must be girding itself up for a lot of litigation, even though it has been losing some (FRAND patents again).

As well as Apple, also having a good year is Epson who have revised their expected income up by some 20% for the financial year that ends in March. I wrote about this on Friday afternoon.

Nice to see the Snaptee app featured in the iTunes App store for Thailand this week. I reviewed this back in August and bought a t-shirt using the app. The shirt featured one of my photos and the eXtensions lettering. I also designed, but did not buy, a second one.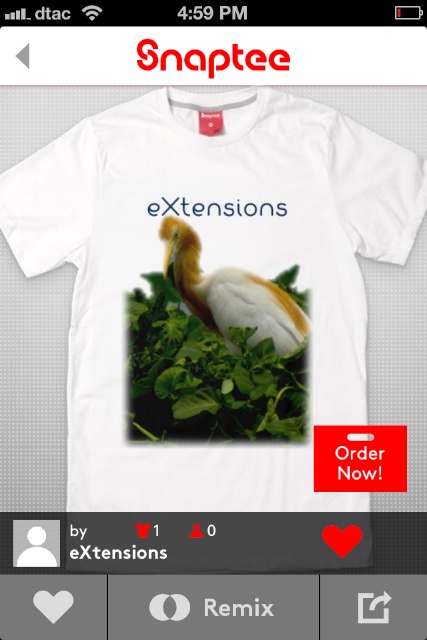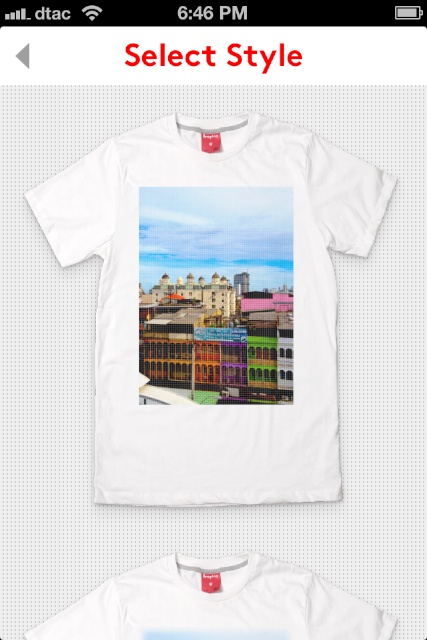 The reason that Snaptee appears in the top display of the iTunes store here is that it can now use Thai, although the fonts available do not all work in quite the same way as they do with English fonts. What there is, is clean lettering. I also saw this week that as well as t-shirts, Snaptee now does hoodies.
Graham K. Rogers teaches at the Faculty of Engineering, Mahidol University in Thailand where he is also Assistant Dean. He wrote in the Bangkok Post, Database supplement on IT subjects. For the last seven years of Database he wrote a column on Apple and Macs.