By Graham K. Rogers
---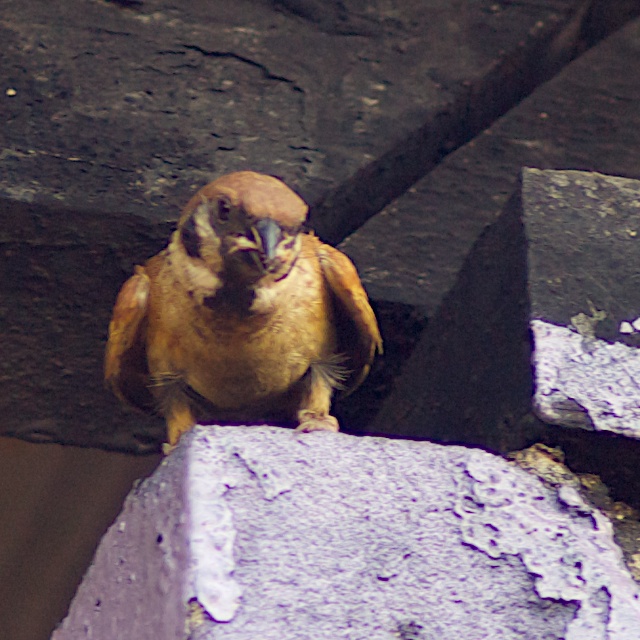 Apple released its Q1 - 2014 financial results a few hours ago and as I suggested in a comment yesterday despite records all round, including gross margins higher than Apple predicted, the shares dropped some $45 initially rising to around $521 later (perhaps as sense prevailed or profits kicked in).
The Wall Street Journal (Daisuke Wakabayashi and John Kell) report was headed, "Apple Reports Flat Earnings for Holiday Quarter" with a sub-heading of "Maker of iPhones, iPads Issues Disappointing Revenue Outlook Amid Rising Competition". This is par for the course: after almost every quarterly result, the share price falls as Wall Street runs around like a clutch of headless chickens worrying about the next quarter. I wager that Carl Icahn did not sell any of his shares.

The Apple press release on the results includes the following:
CUPERTINO, California - January 27, 2014 - Apple today announced financial results for its fiscal 2014 first quarter ended December 28, 2013. The Company posted record quarterly revenue of $57.6 billion and quarterly net profit of $13.1 billion, or $14.50 per diluted share. These results compare to revenue of $54.5 billion and net profit of $13.1 billion, or $13.81 per diluted share, in the year-ago quarter. Gross margin was 37.9 percent compared to 38.6 percent in the year-ago quarter. International sales accounted for 63 percent of the quarter's revenue.

The Company sold 51 million iPhones, an all-time quarterly record, compared to 47.8 million in the year-ago quarter. Apple also sold 26 million iPads during the quarter, also an all-time quarterly record, compared to 22.9 million in the year-ago quarter. The Company sold 4.8 million Macs, compared to 4.1 million in the year-ago quarter.

Apple's Board of Directors has declared a cash dividend of $3.05 per share of the Company's common stock. The dividend is payable on February 13, 2014, to shareholders of record as of the close of business on February 10, 2014.

"We are really happy with our record iPhone and iPad sales, the strong performance of our Mac products and the continued growth of iTunes, Software and Services," said Tim Cook, Apple's CEO. "We love having the most satisfied, loyal and engaged customers, and are continuing to invest heavily in our future to make their experiences with our products and services even better."

"We generated $22.7 billion in cash flow from operations and returned an additional $7.7 billion in cash to shareholders through dividends and share repurchases during the December quarter, bringing cumulative payments under our capital return program to over $43 billion," said Peter Oppenheimer, Apple's CFO.
As far as Apple is concerned, everything is pretty much on track, but this is not good enough for the analysts and Wall Street who once again "punish" Cupertino for not living up to their expectations: not that Amazon or Microsoft are treated the same.

A feature of the event is that the press are able to ask questions of Tim Cook and Peter Oppenheimer. Some never learn that there will be no predictions about future product releases other than vague comments, like "looking forward to a great new year".
There were some clues to direction: hints about services and what might happen. There were also comments about implications from the figures themselves.
With iPhone 5s sales far exceeding those of the iPhone 5c, when asked Cook suggested that this was because "People are really intrigued with Touch ID . . . It is a major feature that excited people. (Ina Fried, Recode)".
There were also comments from Peter Oppenheimer about the predictions of lower income for the next quarter (Ina Fried, Recode)":
Inventory is part of the issue, Oppenheimer said. Basically, Apple was largely in supply and demand balance for the iPhone and iPad exiting the quarter vs. quite constrained on both products a year ago.

The inventory issues, along with a stronger U.S. dollar weakness against Yen and Australian dollar and lower iPod sales will all combine for a roughly $2 billion impact.

iPod sales were down 52 percent in December quarter from a year ago, and Oppenheimer says Apple expects a similar decline in the current quarter.

One of the interesting comments about future directions was on the idea of mobile payments. Apple is not following the NFC route, so this has some people intrigued. Peter Kafka on Recode reports some of Tim Cook's words on this, although he sidesteps one part of the question about mobile payment markets, and use of the touch sensor at iTunes:
Let me sort of avoid the last part of the question. But in general, we're seeing that people love being able to buy content, whether it's music or movies or books, from their iPhone, using Touch ID. It's incredibly simple and easy and elegant. And it's clear that there's a lot of opportunity there.

The mobile payments area in general is one that we've been intrigued with and that was one of the thoughts behind the Touch ID. But we're not limiting ourselves just to that.

So I don't have anything specific to announce today, but you can tell by looking at the demographics of our customers, and the amount of commerce that goes through iOS devices versus the competition, that it's a big opportunity on the platform.
It is also clear from some of the comments that the US market, while important to Apple in many ways, is declining slightly, although corporate America is expanding. Where Apple has its major areas of future interest are China and Japan where markets have massive potential.

There was a feed of comments from iMore and a number of the entries there were revealing:
Peter Cohen: Peter Oppenheimer mentioned British Airways using iPads throughout their process. At this point, it's a bigger surprise when an airline doesn't use an iPad.

Rene Ritchie: iPhone was 54% of North American web traffic, iPad 78% tablet web traffic. . . .Usage share way ahead of market share, shows how engaging they are . . . 80% of iOS devices run iOS 7 this month. Dwarfs single-digit Android adoption.

and

4.8 million Macs. Up 19%.

Peter Cohen: 700K more Macs sold year over year, a 19 percent increase . . . iMac and MacBook Air are particularly strong, along with strong demand for the Mac Pro . . . Macs have gained marketshare for 30 of the last 31 quarters.

Rene Ritchie: Itunes (sic) revenue up 14% . . . Software and services was 2 billion, also new record. Despite making iWork and iLife free with new purchases, Mavericks free . . . Now deferring more iOS, Mac revenue. 11.4 billion deferred . . . 65 billion downloads, 2 billion from sales in December Q. . . . 63%-67% advantage over Google Play in revenue.

and

158 billion in cash. Up 12 billion.

Peter Cohen: 26 percent increase in software and services revenue year over year. It's becoming a big deal, even though Apple is deferring more revenue because it's giving more away.

and

Right before the Q&A began, Oppenheimer mentioned Apple will see revenue from new product categories. Hm, I wonder what that means?

I also looked quickly at some useful notes from the Conference Call, from MacDaily News from which I took the following away:
Cook says that Apple is a big believer in buying back the stock and doubled this to $100 billion last year. There is a lot more to come here. The China Mobile deal was a watershed moment for Apple.
In North America, some carriers changed their upgraded policies which restricted customers from upgrading early (a major factor on sales, but a short-term effect). The iPhone business contracted somewhat YOY because Apple sold more iPhone 5s units than projected; it took us some time to build the mix to match customer demand. Apple has to grow in emerging markets and they are in many.
Apple is "very excited" about R&D investments for future products and continues to invest very heavily in R&D.
This item from MacDaily News has much more and is useful.

My prediction: Apple will not collapse this year and will release some interesting new stuff as ever; but there is that intriguing Oppenheimer comment about revenue from new product categories. I expect Wall Street missed that.
Graham K. Rogers teaches at the Faculty of Engineering, Mahidol University in Thailand where he is also Assistant Dean. He wrote in the Bangkok Post, Database supplement on IT subjects. For the last seven years of Database he wrote a column on Apple and Macs.