By Graham K. Rogers
---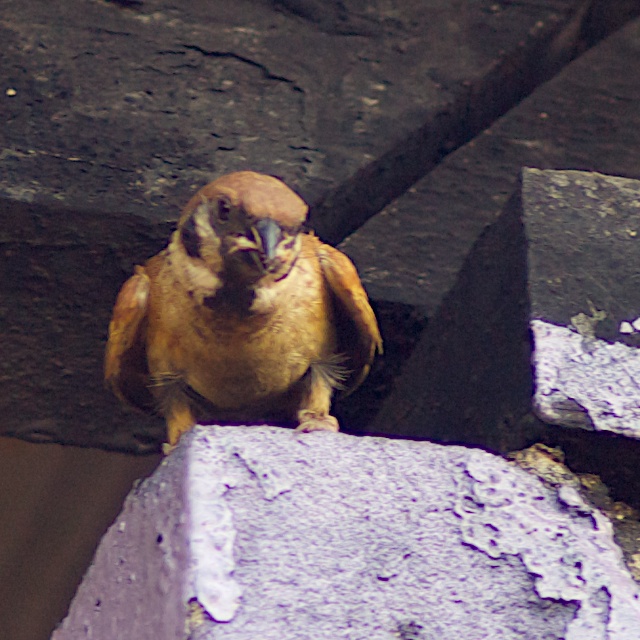 It has been an odd week or two here, with the fallout from the new year period, followed by a run up to what may or may not be some violent events in Bangkok. Work commitments have kept me away from the sorts of news I look at, although a few items did catch my eye.
There were two contradictory reports about Microsoft at CES: one said Redmond was absent, and the other siad it was well-represented by way of third-party computer brands. Not that these brands are having much luck with sales of PCs shrinking over the last year. Except for Apple, that is: the number of Macs sold has increased by well over 25%. Apple must be doing something right, eh? Well, not if you listen to Wall Street.
It can be no coincidence (at least not in my mind) that the moment a record period - like Xmas and New Year has passed - the critics begin to wring their hands and fret abut the dying Apple. Again. It can also be no coincidence that this also happens a week or so before Apple is to release its latest quarterly figures.
With better Mac sales (perhaps due to the new availability of the iMac this year), a new Mac Pro that has caused a great deal of interest, new iPhones (though the iPhone 5c is rumoured to be selling fewer than the iPhone 5s) and new iPads. Of course Apple is in trouble.

A note on the different sales levels for the two iPhones. Despite many long-time Apple commentators making the point over and over last year that "Apple doesn't do cheap" there was insistence in some quarters that Cupertino would be at Death's door if a low price iPhone were not to appear. When a slightly lower level iPhone appeared (the 5c), most seem to have gone for the higher-priced iPhone 5s. Not only does Apple not do cheap, but Apple customers do not buy cheap.
Perhaps one of the reasons that Wall Street goes for Apple so much is that it does not understand the company. After all, how can these analyst be so consistently wrong about one company? Another may be that, once Apple's shares are pushed down enough, they keep rebounding, so some buy cheap and make a killing. One who has apparently bought a fair number of Apple shares cheaply is Carl Icahn and he thinks with the comparatively small number he has that he will be able to influence Tim Cook and Peter Oppenheimer.
His aim is profit, not the continuation of a company. Ask the former shareholders and staff of TWA about that. I asked my nephew about TWA last week and he said, Who? The airline was a legend and is now a footnote. Mind you, my nephew did not know Howard Hughes either.

While the share price of Apple makes headlines - more when it falls than when it rises - the price of the shares makes zero difference to the way Apple is run. To do that, a major shareholder would have to buy a phenomenal number (more than Icahn has) to leverage a board position. Public pressure has more chance.
Some recent examples of such pressure were Greenpeace and the subsequent change to more green products; labour conditions in China, when Apple already had rules in place about suppliers and staff, but made damn sure after the publicity (that oddly did not affect other companies like Samsung, Dell, HP or Microsoft) who also had items manufactured by the same suppliers) that the rules were followed. But still there are problems: Apple cannot control every level of a company's operations in another continent 24 hours a day, 365 days a year.
Oh, mention of Dell, reminds me that the company is to lay off several thousand more staff this year.

CES had some items that interested me, particularly from Nikon, who have a new 4S in the works. I had a look this weekend at a Nikon 4 which was in the window of the camera shop I use. The price was 190,000 baht, but I expect I might be able to get a small discount. At over 1KG, it is heavier than the D70 and D7000 I am used to, but it would be, wouldn't it.
I was interested in the Nikon as an article by Peter Cohen on iMore links to a video interview with Daniel Rubino and John P talking to Zurab Kiknadze from Nikon with some new cameras. Some of the new tech Nikon is introducing is interesting, especially the more practical approach they are taking with WiFi: rather than link to a router, the camera will work with smartphones and other such devices to give a better performance. The interview was full of interesting comments, fast moving and quite amusing at times.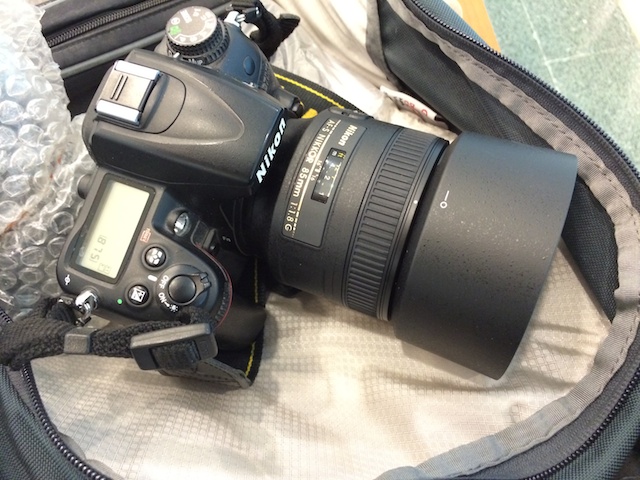 While on cameras, I found a link to a New Yorker article this week by Craig Mod, who is a lover of film and latterly digital cameras. He argues quite strongly for the Panasonic GX1 and the iPhone as valid cameras, something that I have done for a while now.
He also had a Nikon D70 and it was also interesting to read, in the light of the video interview above, the comment that "the shift from cameras to networked devices with lenses should be obvious". He also looks to the future with "in a couple of years, with an iPhone 6S in our pockets, it will be nearly impossible to justify taking a dedicated camera on trips like the Kumano Kodo pilgrimage."

I have downloaded a couple of apps this week. One was as the result of another video I saw, which I cannot find now. I think it was on The Verge, but a search failed to reveal the exact page. I hate doing that. Whoever it was had a number of suggestions regarding apps and suggested VSCO Cam (also for Android): an app that I did not know, but downloaded it immediately. It joins a growing list of apps I have to spend more time looking at.
Another recommendation for an app came from Federico Viticci on MacStories: someone who is also worth taking note of. He had been running a new app called Command C that copies the contents of an iOS device clipboard to a Mac, in the absence of Airdrop between the platforms. The app needs a desktop installation as well, but this also allows a reverse transfer of the Mac clipboard to the iOS devices (more than one if you have iPhones and iPads). It is not only text as images may also be transferred (really useful for me) and URLs.
The app costs $3.99 which may sound expensive for some people, although I ask those who usually complain about the cost of the watch they are wearing. That usually shuts them up. I do not possess a watch. The desktop application from the MacApp Store is free.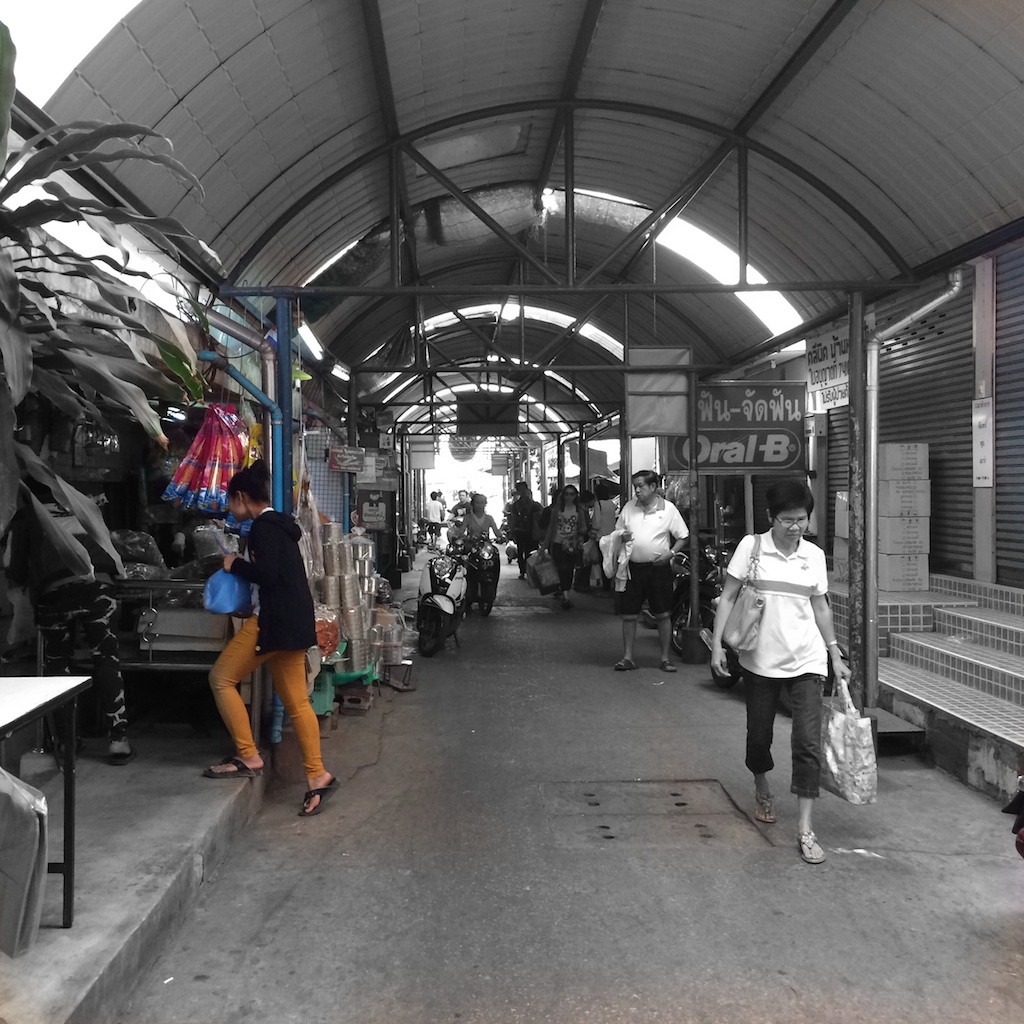 PaintFX OUtput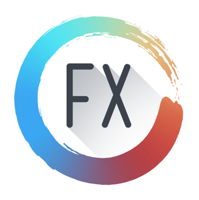 While updating apps this week, I saw that PaintFX had been updated to version 5.0.1, but I had not noticed the 5.0 update as this had included a new icon. Really nice.

And to finish off, we have heard a lot of late about the way government surveillance may be a growth industry and that we can more or less forget any ideas of privacy that we thought we were once entitled to, particularly if we are not citizens of the USA. Not that the Fourth Amendment - unnecessary search by an oppressive government - seems to be helping some of those guys these days as the NSA claims it gets in the way. Methinks it is the NSA bunker mentality that is in the way.
Along with the revelations concerning data, it seems that a number of companies may (or may not) have been made to cooperate with the authorities. They have all denied it of course, and some have even begun to take some action, although the politicians in the USA and the President who should be taking the action, seem to be not simply inert in carrying out their duties, but playing for the away team these days.
When it was reported that the NSA had a way to plant a backdoor on the iPhone, though this could (can) only be done by physical means, Apple was really quick to put out a press release denying in strong terms that there was any cooperation. Companies are a little sensitive to this right now.
So it was a bit surprising to see the fairly naive (in the circumstances) comment by a VP of Ford, Jim Farley (reported on RT) that "We know everyone who breaks the law, we know when you're doing it. We have GPS in your car, so we know what you're doing".
When he added a little later "By the way, we don't supply that data to anyone" I am sure I am not alone in not feeling the slightest bit reassured.
Graham K. Rogers teaches at the Faculty of Engineering, Mahidol University in Thailand where he is also Assistant Dean. He wrote in the Bangkok Post, Database supplement on IT subjects. For the last seven years of Database he wrote a column on Apple and Macs.