By Graham K. Rogers
---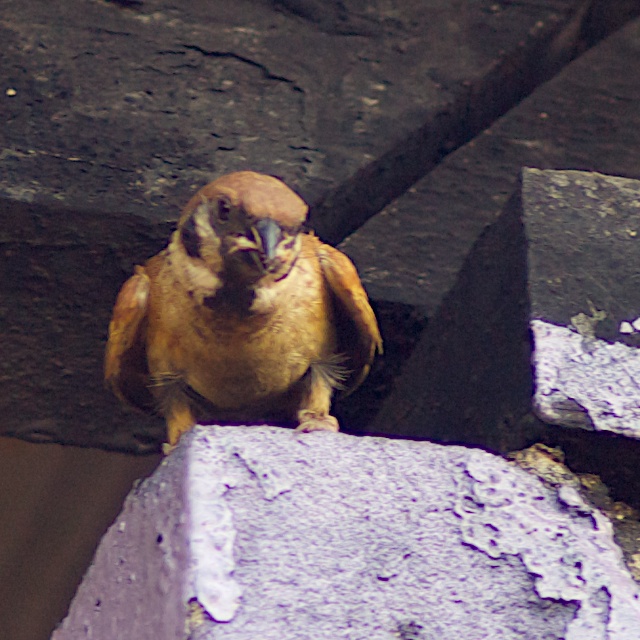 I reported the arrival of the 10.9.1 update this morning. This had a special MacBook Pro Retina display version to fix a couple of bugs with these computers. Most online reports missed this, but as I have one of the new computers, I saw the extras.
I am not sure if this was a perfect update (are they ever?) as a couple of problems were revealed after I installed this. One problem occurred with Safari as several of the pages that I had open when the computer restarted, were missing. Well, that's OK, hit Open all pages in History. But that did not do it. As some of the pages were downloaded several days ago and I emptied the caches at the weekend, I expect that I shot myself in the foot there.


However, I cannot see how updates via the Mac App Store are related in the same way, nor what the system (or Mac App Store) is missing as there were three downloads available for me after the update: Pages (5.0.1), Numbers (3.0.1) and Keynote (6.0.1). I had downloaded these several days ago. I checked in Applications and the right version numbers were shown, but still the Mac App Store was insisting. Something did not tie up properly there.

On a couple of occasions, I have used the Enchroma Color Blindness test app, not only to check my own eyes (I am fine), but also, because the app is nicely organised, I find it useful when teaching writing skills to my Thai students. I had earlier used this with some Biomedical Engineering students and this month also tried a mixed group of engineerings students learning with me currently.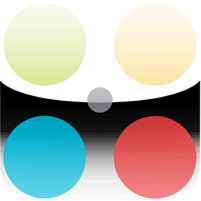 We went through the basics in class first, then I ran the app - connecting to the projector with an adapter - and outlined the organisation. Take notes, I said (several did not). Download the app yourself, I said.
In class last time, one of the students complained that, although the app was shown in the app store, it was marked as No Longer Available. I tried using my own iPhone, but as I already had it installed, that was inconclusive. Then we tried with another student's iPhone and we had the same result as with the first student's device.
I later sent email to Enchroma about this and, bless them, they got back to me within a few hours. I was told that, Yes, the app was still available. In reply I wondered if the authorisation for Thailand had somehow failed.
A couple of days later, Enchroma sent me another mail. I was right. The developer account with Apple had expired. They have now renewed it, so the app should start reappearing again soon. Lucky I told them.

Earlier this week, there was a wide-ranging analysis by Eddie Vassallo of Entropy on the GigaOM site, of the way the tablet market is expected to readjust to how the market is not proving to be paved with gold after all.
Many had rushed to Apple's Newsstand, but few of them appreciated the potential of the medium and instead put out PDF-based (or In Design-produced) output and this is not as interactive as the tablet medium demands. It is not a surprise, therefore, to find that readers are not willing to be dealt poor materials, so sales sink and the publishers are left wondering why.
This followed an item I saw a couple of weeks ago by Gabe on MacDrifter (that I linked to via The Loop) examined the changed dynamics of Apple and the News Stand on iOS devices. The writer (Gabe) had noted that one of his regular reads was now no longer available in the iOS Newsstand. The publisher had "decided that the iOS-only publishing model is a dead-end and they are moving the periodical to the web instead."
Vassallo points out that publications were hidden inside Newsstand and that recently the app - or folder - was changed becoming less visible. This seems to signal less interest from Apple for this feature that appeared to be a focal point in an earlier version of iOS.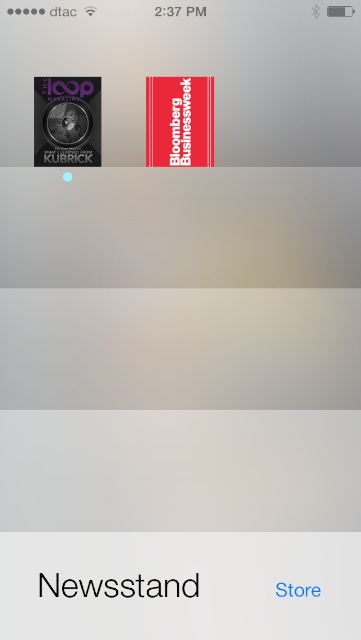 It is not just enough for a magazine (or a newspaper for that matter) to have its own app, although that does slightly load the dice in its favour. What is needed is content. More than just content, however, is compelling content. I may scroll through a few articles as they appear in a browser, but the main draw has to be news or information that engages the reader.
There is simply so much content (good and bad) available online for readers to select from, that hooking a reader - even for a single item - is not always an easy task. Some take the lazy way out and put "Apple" in the headlines, when perhaps they are writing about Tablet computers or the decline in PC sales: yes, it is related, but not the main subject. Apple (not in this headline, you will notice) is easy bait.
Some of the earliest attempts to run with the iOS devices include the Murdoch Daily App. At firs this so-called international publication was US-only; but when it was available worldwide, the content was falt, boring and of interest only to those within the US. The publisher just did not understand the possibilities of the medium, either in terms of the market or the content needed for success.

On my iPhone I have The Loop and Bloomberg Businessweek. I have let the former subscription lapse (see below) and I never subscribed to the latter. There was just not the need. My problem with The Loop Magazine, which did have the right intention - was that, although the price was relatively cheap and I did look at most of the issues I had subscribed to, much of the content simply did not suit me most of the time, although I would cite an item by Matthew Modine on Stanley Kubrick as one that did.
One that I reached for as soon as it was announced was The New Yorker Magazine. Long one of my favourite publications, it was difficult (and expensive) to buy in its print form here and was always out of date by the time it did appear on the few shelves that stocked it. To have it available on the iPad was perfect. There was no problem with content, of course, but more of time. The publisher,Condé Nast also puts out Vogue and this also makes good use of interactive nature of the iPad, but more than that, the content is unsurpassed.
Motor Sport, a publication I read every month when I was working in the UK in the 1970s, took a while to appear on the iPad and I subscribed right away when it did. Downloading was never as good as (say) The New Yorker: it took too long and there were often items missing. But it was the mass of content that caught me here, albeit only a small step away from what was available in print (if it was ever available in that format here). Like The New Yorker, there is just too much content available these days and there are still only 24 hours in a day.

We are always hearing that Apple is not innovative (among other things) but not so long ago, the A7 processor appeared in the iPhone which was the first 64-bit processor for such devices. An irony here is that, although designed by Apple, it is made in the Samsung chip foundry and the Samsung arm that makes the Galaxy stuff was as surprised as, say, Qualcomm.
Not long after the announcement, one of the execs of Qualcomm started bad-mouthing Apple, suggesting it was an unneeded gimmick, but several reports made the point that this was probably sour grapes as Qualcomm had not done it first and would now be several months catching up. To make that point, the exec was shortly afterwards removed from his position and Qualcomm statements became a little more conciliatory.
Now there is more information about the concern within the company as a report from Dan Lyons (fake Steve Jobs), outlines just how innovative Apple's move was:
"The 64-bit Apple chip hit us in the gut," says the Qualcomm employee. "Not just us, but everyone, really. We were slack-jawed, and stunned, and unprepared. It's not that big a performance difference right now, since most current software won't benefit. But in Spinal Tap terms it's like, 32 more, and now everyone wants it."
Slack-jawed, eh?

Of course, the Wall Street analysts were all over the release of the iPhone 5s noticing the way it looked like the iPhone 5 and that little had apparently changed with the camera, and who needs fingerprint ID anyway? As with the iPhone 4S a couple of years before, when people started really looking at the device and taking it apart, those early comments were shown as worthless. Again.
I just wonder how Wall Street is going to try and belittle Apple's next quarterly financial report as indications are that (once again) the figures are going to break all records.

And why worry about the share price? That is just for the casino denizens. Apple's is fully paid-up stock so a rise or a fall affects the company not one whit. What could affect it, is when a raider buys so much that there is significant influence on the company or the board. Carl Icaan thinks he is a power behind the throne at the moment, but he does not have enough shares to make a real difference right now. And there are too many people who remember the asset stripping that went on at other companies he got his fingers into, such as TWA.
Graham K. Rogers teaches at the Faculty of Engineering, Mahidol University in Thailand where he is also Assistant Dean. He wrote in the Bangkok Post, Database supplement on IT subjects. For the last seven years of Database he wrote a column on Apple and Macs.