By Graham K. Rogers
---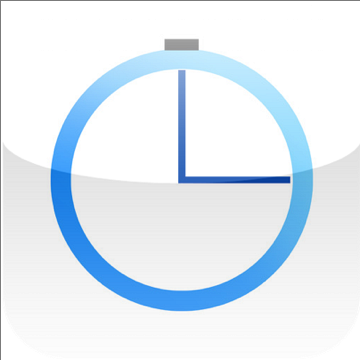 One of my colleagues, not long married, claims that she still has not mastered the Art of boiling an egg. Algorithms and ohms are one thing, the perfect yolk and white combination may be something else. A new timing app may be right up her street.
While I tend to stick with the standard stopwatch, timer that comes with all iOS devices, others prefer alternatives. Enrico Susatyo has come up with a simple timing app called Tick Tock which has some useful fine-tuning and a wonderful surprise lurking in the settings.
When first started the user is asked to select the color of the iPhone. This changes the background colour to match the device. The selection is not arbitrary, so changing to blue or yellow is a simple one-touch operation in the settings.
The main display of the app is a list of common activities, from boiling an egg (03:00) to Laundry (45:00) with short nap, long nap, pasta and bacon between. Touching the choice, such as "bacon" opens a screen with a timer display, in this case starting at 20:00. There is no way to edit the time. At the bottom of the screen is "Start" in a matching colour. When pressed, the timer counts down and "start" changes to "Cancel". When time is app, the selected effect, makes its sound.

In the settings are a number of sounds. Five are available in the free version of the app, with more available should a user upgrade to the Pro version. The current sounds are Doorbell, Robot Shaker and three marked "Jim's Laugh" (1, 2, and 3). There is no indication of cost for the Pro update in the app or in iTunes.
This produces a raucous, life-loving, laugh from the boots up to the belly using recorded samples from Jim Dalrymple, of the Loop. When the sounds were playing (and the app is worth it just for these recordings), I was reminded of a toy in the 1960s that produced a laugh and soon had all the room in fits of laughter.
Tick Tock provides an unusual and interesting solution to a basic, day to day problem.
Graham K. Rogers teaches at the Faculty of Engineering, Mahidol University in Thailand where he is also Assistant Dean. He wrote in the Bangkok Post, Database supplement on IT subjects. For the last seven years of Database he wrote a column on Apple and Macs.