By Graham K. Rogers
---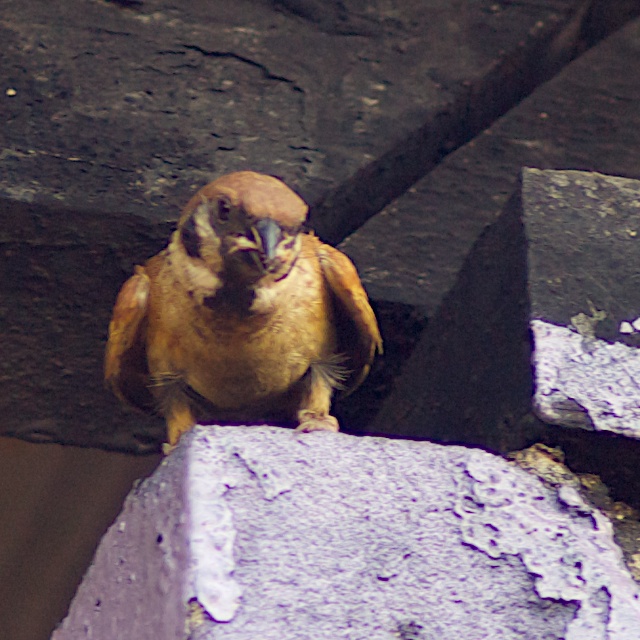 After breakfast every morning I check email, see if there are any updates to software, then look through news links that have appeared overnight. Inevitably there are a number of stories that are worth reading in depth. And, Yes, I have spelled Prijector correctly.

This morning I caught an item by Philip Michaels on Macworld about a device called a Prijector: a wifi projector. Philip commented on the problems a user faces when making presentations with a mix of wires that have to be connected.
With a Mac or iOS device there is also the adapter. In the classrooms I use, this causes an added problem as some of the VGA connectors (grey) do not have long enough screws. The blue connectors are fine. If I have it with me, I will use a VGA extender: an adapter for the adapter. I have been known to use Scotch tape to join the Apple adapter to one of the grey connectors.
This is all rather unsatisfactory and I have wondered a number of times about a wireless connection: Bluetooth or wifi would not matter to me as long as it worked.
The description in the article was interesting enough (it works with OS X) for me to click on the link to the company website, especially as Philip Michaels wrote that the current price is $119, dropped from its eventual $199.
The Prijector website mercifully resists the complex design that so many such pages have. It had some outline information on the device and a video. The device connects to a projector or TV (HDMI or VGA) and the computer links to the Prijector wirelessly. Information on the webpage indicates that as well as Macs (OS X 10.6 and up), Windows and Linux, certain Android devices and iOS (6 and 7) will work.

Screenshot from Prijector Webpage

A button on the page allows a customer to place an order, but my heart sank as soon as I saw this was to Amazon purchasing. 9 times out of 10, this is going to mean that a message will appear telling me that the device cannot be shipped to my location. My luck was out this time too.
On the bottom of the Prijector web page was a button marked "Chat with us". This brought up a small panel like Facebook chat and I typed in a question concerning availability in Thailand. Almost immediately, text appeared to tell me that someone was typing at the other end. I was asked to enter my email address and the writer told me the query would be passed on up the line. So far so good.
A short while later email arrived from someone named Jayadev with confirmation that the company would ship to me, that a PayPal message would be sent, and that there was an additional shipping charge (not unexpected). I replied confirming the order and about 10 minutes later, the email from PayPal arrived. When I had completed that process, there was a confirmation and my order was done. I can expect this in early December and will report on how well it works then.

With all the online difficulties that some websites throw in the way of users, it was nice to deal with a company that responded immediately to a query, sent the query up the line and sent me email with ordering information: all within a few minutes.
There are lessons here for a lot of large companies. The guys here score marks for being on the ball and for trying.
Graham K. Rogers teaches at the Faculty of Engineering, Mahidol University in Thailand where he is also Assistant Dean. He wrote in the Bangkok Post, Database supplement on IT subjects. For the last seven years of Database he wrote a column on Apple and Macs.