By Graham K. Rogers
---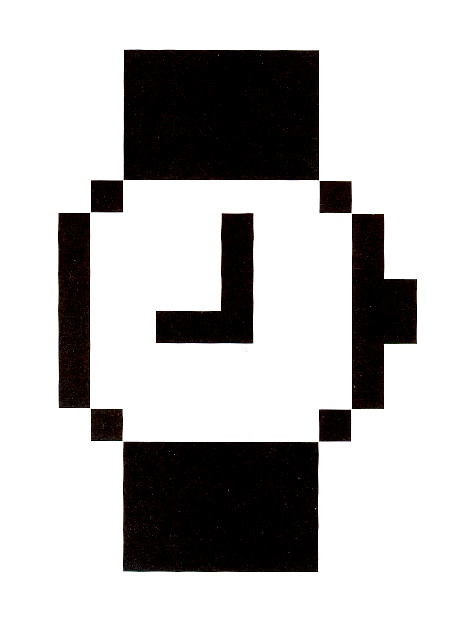 The first time I used a Mac was in 1985, just after one of the professors in the department where I was studying, at Illinois State University, took delivery of his computer. He was going to use it to write books: he produced one every year and needed the imaging and font capabilities.
At that time, I had only used Zenith PCs (with twin floppy disks) running MSDOS. Everything was done at the command line. We ran mainly Wordstar which was displayed on green screens. Heady days. . .
When I visited the professor, the Late Ray Lewis White, the Mac was running with its white screen and was displaying a menu system which was totally new to me. He opened a couple of programs for me to look at, including MacPaint. There was just so much I could do with that immediately that I was confused. I am not an artist anyway, so using the mouse as a drawing tool was alien to me. Nonetheless, this was clearly head and shoulders over the green screen Zeniths we were using back at the school.
Since that time, of course, the pathfinder application that MacPaint was, has been copied, at least in terms of its basic operations, but the original program is now not available.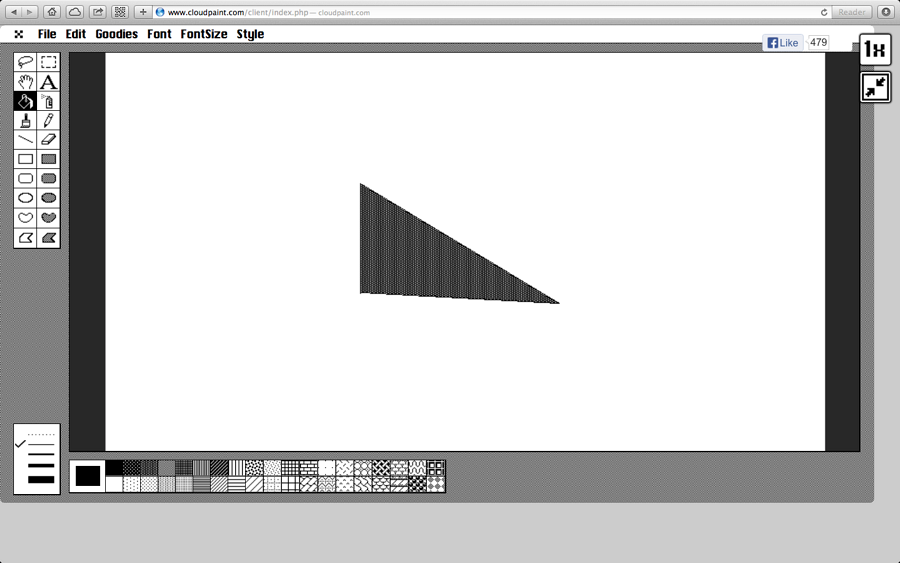 It has now been recreated, however, by developer Martin Braun (Amanda Kooser, CNet). The link for the new version which is called CloudPaint opens a browser with the working panel ready to roll.
At first it looked a little small in the middle of the page, but two controls at top right fix that. One is marked 1X and when clicked doubles the size (it then displays 2X). The other control - represented by two diagonal arrows - makes the display full screen within the browser. By using the Safari "full screen" option, it ended up looking as if the app was running on the desktop.
There are six menus: File, Edit, Goodies, Font, Fontsize, Style. There are 16 fonts listed, with Chicago as default. The font size ran from 9 to 72 (default 12). Styles were Plain, Italic, Bold, Underline, Outline and Shadow, with alignment options as well.
Several tools are available and I had a quick run through with the straight line and the fill (paint can - still used by some apps), a Susan Kare designed icon, like others for the first Macs.
When it was time to save a file, the only option was Facebook. It appeared in my Photos section and from there I was able to save it as a JPG on the Mac desktop.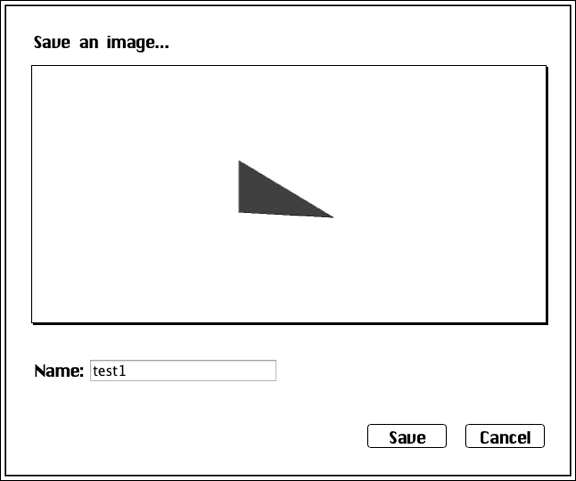 This was one of the great pathfinder programs that started users off when Macs came out originally and was streets ahead of anything on any other platform at the time. While this has novelty value, there is a lesson here in terms of what can be done online or with cloud applications. Apple's new iWork for iCloud (currently in beta) is an excellent example. Like Apple's new cloud applications, CloudPaint will also work on a PC.
Graham K. Rogers teaches at the Faculty of Engineering, Mahidol University in Thailand where he is also Assistant Dean. He wrote in the Bangkok Post, Database supplement on IT subjects. For the last seven years of Database he wrote a column on Apple and Macs.