By Graham K. Rogers
---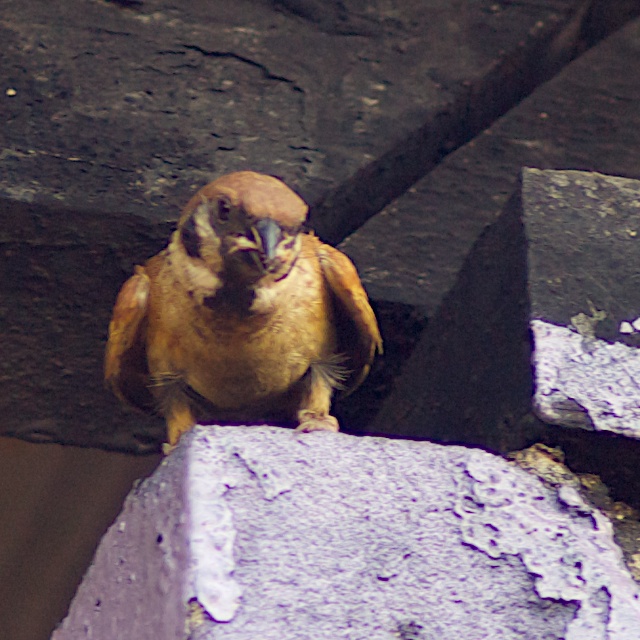 A number of ideas have been floating around the past few days and with the collection of interesting newsfeeds, it seemed opportune to come up with an extended Cassandra comment column. I haven't done this for ages.

I did note yesterday that all the signs are in place for Apple to be clearing the decks and preparing for some new toys, but overnight there seem to be more signs of this. On the item I wrote last night, I had a look at a couple of the iStudio outlets in Bangkok while I was out shopping.

While the flow of customers in the Siam Discovery Center store was reasonable, the new iStudio at The Mall, Tha Phra was bursting at the seams. Odd that, I was told years ago that there was no market for Apple products the Thonburi side of the city. It is a bit different now, with some malls this side having two outlets. As a side-note, while in Siam Discovery, I was amused to see the failure of the 3-screen advertising display. The system had to be rebooted. I will give you a clue: they are not running OS X.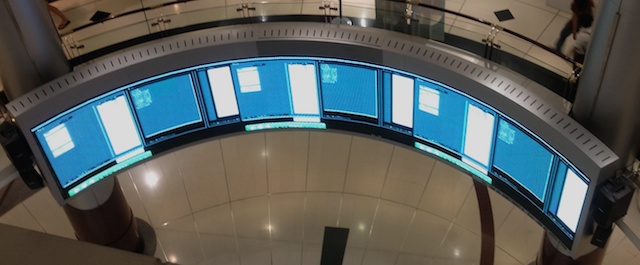 With Bangkok iStudio stores a-buzz, what about elsewhere? Like here, there are discounts and MacNN reports that the MacBook Pro is being offered in the online store, starting at $999, although it seems that these are refurbished models. Nonetheless, stock is being cleared out. I expect there will be a few more deals in the next couple of weeks; but if you wait until after the new products - whatever these may be - are announced, prices are sure to go down some more.

With the evidence mounting that there will be new products coming soon, there have been some confirmations from other directions. Most notable is the news on Electronista that AppleCare staff are blocked from taking leave from 15 September until 28 September, although apparently training for iOS7 is already under way. The dates conflict, of course, with the expected 10 September launch date that most commentators have been expecting, although CNet add to this with the expectation that the products may actually not ship until 20 September. In the US and selected markets, that is.
As part of the move to iOS 7, Mark Gurman on 9to5 Mac is reporting that developers are being asked for slightly larger icons: 114 x 114 pixel for iOS 6 with iOS 7 icons slightly larger at 120 x 120 pixel resolutions.

On the countdown to the next iPhone (5S, 6, C, gold, graphite, A7 chip, 12 MP camera - whatever), we are told by Mark Gurman on 9to5Mac that Apple has now launched an iPhone buy-back program. More details are in Mark's article, but note the words, Genius Bar. This will almost certainly not be available in Thailand (where True is the main agent) and may only be for customers in the USA.

I sort of groaned when I heard the rumors of a gold iPhone and the inner self almost whispered, "Steve would never. . ." but then if this is aimed at kicking down the door of the Chinese market, he may very well have done after all. Gold is loved by Asians and if that is what the market supports, so be it. Needless to say, I shall stick to any colour as long as it is black.
However, others are taking it seriously and Sony, who are preparing a lens attachment for the iPhone apparently have this in gold and white too, Seth Weintraub writes on 9to5 Mac, where there is a picture of it too. Just in case.
Also taking the "just in case" line is Samsung who we are told went into an emergency session when the rumour of the gold iPhone appeared and in double-quick time, according to Patently Apple, have decided to produce gold and magnesium cases for the Galaxy.
It will serve them right if the rumours are just hot air, along with the iWatch: and I still don't get this.
Although most rumours are calling the colour, "gold" some are referring to it as "Champagne" which apparently has some French merchants up in arms, according to Brian Fung in the Washington Post. Throwing doubt on the idea that the colour, champagne exists, "Charles Goamaere, legal director for the Interprofessional Committee for Champagne Wine" thinks that if this were used as a colour this would only be to gain benefit from being linked to the sparkling wine and they would probably sue Apple's nuts off [my source was MacDaily News].

While Samsung are allegedly arch-copiers of Apple, Blackberry were the opposite and complacency was their downfall. The latest phones, like many other brands, have rave reviews from the usual sources, then fall flat in terms of sales. All that Blackberry seems to have is that excellent messaging service.
They needed to leverage that much more and failed. Now it is the main asset, along with lots of patents (which is pretty much all that Kodak had near the end). Electronista are reporting that the company has accidentally leaked the launch site for the messenger service (BBM) that will soon be available on iOS and Android. Is it not a coincidence that iOS 7 is about to be released too?

There have been problems in China with accidents caused by what are suspected to be counterfeit Apple parts, and it is no stretch of the imagination to expect that a couple of problems reported here in Thailand may also have been caused by similar components. However, one does expect that this would not happen in the US. Wrong.
If there is money to be made, of course there is a market. This week, the police in Maryland (where lots of Thai students go to study, coincidentally), seized counterfeit products to the value of a estimated $89,000, "found at 2 stores in Arundel Mills Mall, Barry Simms reports for WBALTV. The investigation had been ongoing for 7 months [my source was MacDaily News].

And as an endnote, we note that Steve Ballmer is on the way out at last and wonder what took the Microsoft board so long: probably support from his former dorm-mate.
One of the final nails in that coffin (and maybe the loss of Steve Sinofsky too) was the magnificent Surface tablet that Ballmer and Gates claimed everyone really wanted: all that weight, keyboard, and Windows 8. Except they didn't. The Surface didn't sell, the price was dropped and Redmond was forced to write off almost $1 billion. People notice these sorts of things. Sam Oliver on AppleInsider is now reporting that the temporary price cut of the Surface has now been made permanent, starting at $799. I don't know about anyone else, but I did not feel the earth shake this week. . . .
Graham K. Rogers teaches at the Faculty of Engineering, Mahidol University in Thailand where he is also Assistant Dean. He wrote in the Bangkok Post, Database supplement on IT subjects. For the last seven years of Database he wrote a column on Apple and Macs.