By Graham K. Rogers
---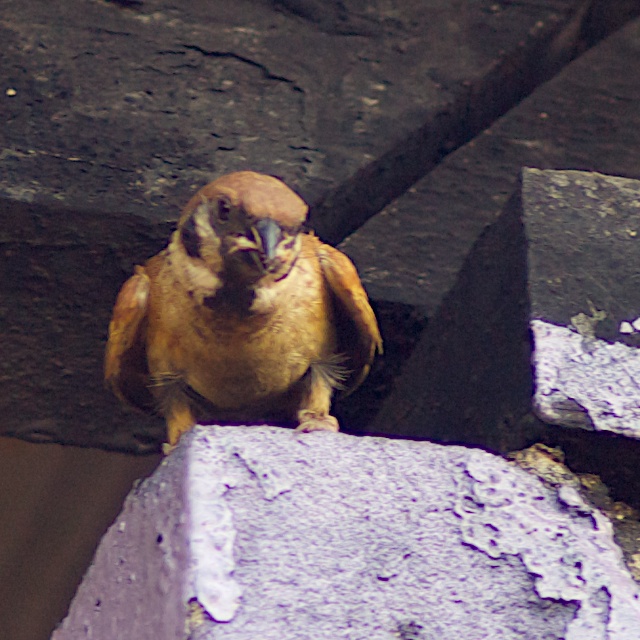 On Tuesday evening I briefly watched one of the money programs that my cable service provides. As I was scanning channels trying to find some decent movie, I saw a dialogue between a reporter and a person who thought he was an Apple expert.

If anyone was taking notice of what he said, egged on by the lady reporter, Apple was dead in the water. Again. He cited the iWatch, the Apple TV and the iPhone 5S as many have of late: none of these are actually known to exist; the name of the next iPhone is not known, nor its specifications. He knew that there were only to be small improvements. He also knew that iPhone sales were down and that Apple needed a cheaper version of the device to stay ahead.
On that I changed the channel. The last comment in particular told me he knew nothing about Apple. On Wednesday morning here, I looked at Twitter feeds before accessing Apple's own press release on the Q3 2013 figures that it had released a couple of hours earlier. Compared with the talking head, those who have followed Apple were Tweeting a different message.
Horace Dediu (@asymco) - iPhone ASP down 4% y/y due to mostly mix and foreign exchange "headwinds" [ASP - average selling price]
Horace Dediu - India was up 400%, Philippines up 140% in iPhones. US up over 50%. iPhone growth accelerated in a few regions.
Daniel Eran Dilger (@DanielEran) - Tim Cook: happily surprised to see that iPhone growth accelerated over previous quarter, despite new models
Horace Dediu - China iPhones weaker overall but sell through was down 4% y/y. Mainland China was up, HK down 20%. Cook says economy may be to blame.
Horace Dediu - China was 14% of sales, $27 billion trailing twelve months.
Horace Dediu - iPad in China sell-through up 37%
Horace Dediu - Cook on Russian market: Over 80% of smartphones are sold in retail (not carriers). Activations set a record for iPhone.
Daniel Eran Dilger - Tim Cook on iPhone sales in Russia: Record activations in last quarter, reports of carriers not selling iPhone miss that 80% sold via retail
Andy Ihnatko (@Ihnatko) - Filing away the quip "Q2 was a bloodbath for Apple. Their revenues were _less_ than Microsoft & Google's combined, this time."
The Mac Observer (@MacObserver) - $4.1B Says Shoppers Still Love Apple Stores
MacDaily News (@MacDaily News) - Record iPhone sales power Apple's third-quarter, shares climb
The Mac Observer - Apple Reveals Movie & TV Sales in Billions - is This Really a Hobby?
Mac Daily News - Apple's iTunes Store generated $3.9 billion in Q3, up 25% YOY

So what does Apple say about the quarter? The Press Release is online and some of the important information is shown here:
The Company posted quarterly revenue of $35.3 billion and quarterly net profit of $6.9 billion, or $7.47 per diluted share. These results compare to revenue of $35 billion and net profit of $8.8 billion, or $9.32 per diluted share, in the year-ago quarter. Gross margin was 36.9 percent compared to 42.8 percent in the year-ago quarter. International sales accounted for 57 percent of the quarter's revenue.

The Company sold 31.2 million iPhones, a record for the June quarter, compared to 26 million in the year-ago quarter. Apple also sold 14.6 million iPads during the quarter, compared to 17 million in the year-ago quarter. The Company sold 3.8 million Macs, compared to 4 million in the year-ago quarter.

Apple's Board of Directors has declared a cash dividend of $3.05 per share of the Company's common stock. The dividend is payable on August 15, 2013, to shareholders of record as of the close of business on August 12, 2013.

"We are especially proud of our record June quarter iPhone sales of over 31 million and the strong growth in revenue from iTunes, Software and Services," said Tim Cook, Apple's CEO. "We are really excited about the upcoming releases of iOS 7 and OS X Mavericks, and we are laser-focused and working hard on some amazing new products that we will introduce in the fall and across 2014."

"We generated $7.8 billion in cash flow from operations during the quarter and are pleased to have returned $18.8 billion in cash to shareholders through dividends and share repurchases," said Peter Oppenheimer, Apple's CFO.
A live stream of the conference call is available online and will be provided for 2 weeks.


So revenue is slightly up and profits down a bit; iPhone and iPad sales are still moving well and despite the general malaise in the computer industry; sales of Macs dropped slightly.

A number of questions were asked about upcoming Apple products, but as ever, Apple's personnel were typically tight-lipped about things.

This is sure to infuriate the talking heads.



Graham K. Rogers teaches at the Faculty of Engineering, Mahidol University in Thailand where he is also Assistant Dean. He wrote in the Bangkok Post, Database supplement on IT subjects. For the last seven years of Database he wrote a column on Apple and Macs.