By Graham K. Rogers
---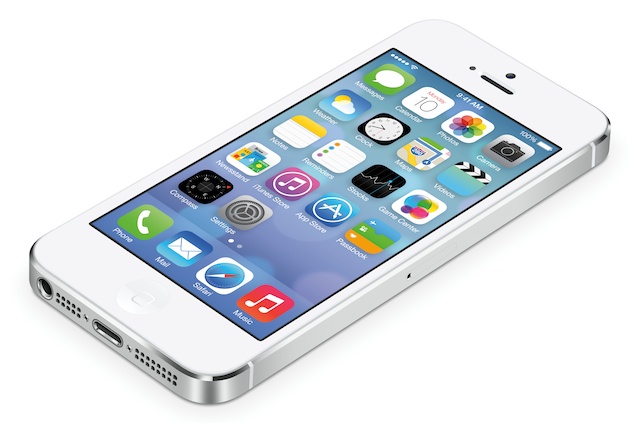 From what I have seen on some Facebook entries, it may be that some people already have a version of iOS 7 on their iPhones. Chris Rawson on TUAW has a timely reminder for those thinking about this. I don't even think that jail-breaking is right as, for short-term gains, there may be some serious losses: updating, malware, warranty.
This is also why I hate to see unaware users heading for those booths in Bangkok's shopping malls where a friendly guy will install lots of apps on an iOS device for a fraction of the cost of buying them from the iTunes store. Not only are users taking risks, but they are stealing revenue from the hard-working developers who created the software they love to use.
I am not alone in worrying about this - and to add to this, I am in the OS X Developer program (not the iPhone program) and will shortly be installing a beta version of Mavericks on one of my Macs, accepting fully the risks this might bring: it is beta, not finished, under test. . . . Chris Rawson mentions that he has already received tons of messages that indicate users are installing this and things are going wrong: that is not Apple's fault (it is a beta and being developed) and I have little sympathy for those who have jumped the gun.
The iPhone isn't broken, iOS 7 isn't broken, the apps are not broken (although may appear so with the beta iOS).
Chris has several good points in his article that ought to be read by anyone with an iPhone eager to have iOS 7 (I am, but I will wait till Fall). One of the notable points in the item is that a beta will expire. If that happens, the iPhone will not work: your fault, not Apple's. Unless you are in the Developer program of course.

Link to Chris Rawson's article: "PSA: If you're not a developer, don't install developer betas on your iPhone"
And the image was downloaded, with thanks, from Apple.
Graham K. Rogers teaches at the Faculty of Engineering, Mahidol University in Thailand where he is also Assistant Dean. He wrote in the Bangkok Post, Database supplement on IT subjects. For the last seven years of Database he wrote a column on Apple and Macs.