By Graham K. Rogers
---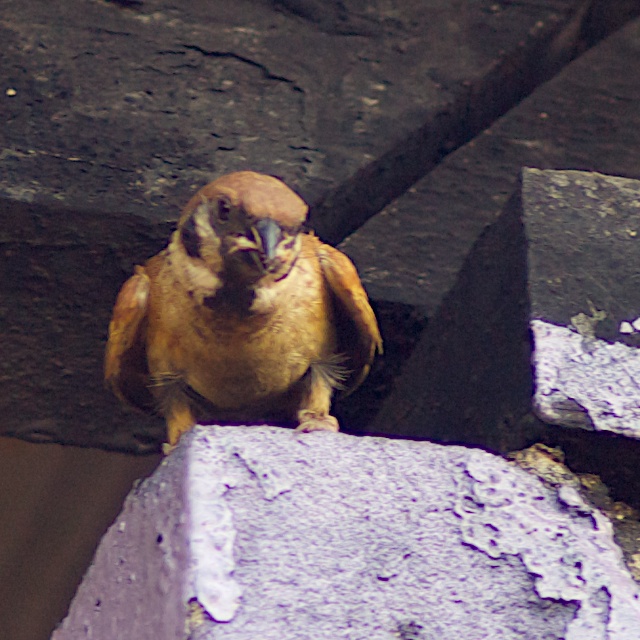 Opening Gambit:
Countdown to WWDC. Is there a new MacPro about to appear? Apple and the Federal government: they all want a piece. Washington wants a piece of Apple too: not enough paid for lobbyists. Patents and litigation: even the friends are enemies. Chicago Sun-Times dumps real photographers for iPhones. Windows update imminent: Acer to make an Android desktop computer; Microsoft was warned. Haswell: cool computing.



Apple Stuff
With WWDC just over a week away, we can expect some more rumours and wishes concerning what may be coming. There is some solid news; and there are some inferences that can be made; but much of the rumour can (as ever) be discounted

As well as the next version of OS X that should be revealed at WWDC, the current Mountain Lion is still being worked on back at the Mother Ship and it appears that the final version of the next update, 10.8.4 is about ready to go. According to MacNN there are a number of features that have been addressed and a new version of Safari is expected: right in time for WWDC (how about that). There will also be some wifi improvements and some tidying up to Facetime as it has been realised that phone numbers in other countries are not the same as in the USA. We may expect this update some time in the next few days.


In that 10.8.4 release information there is also a mention of the drivers for the Geforce GTX Titan, which Architosh picked up last week. There are hopes for an announcement about the MacPro.

There has been a lot of activity online concerning the MacPro and the long wait that professional users have had for a new model. Perhaps the wait is over. Peter Cohen wrote a sort of teaser on iMore about why anyone would need a MacPro. He does own one (or maybe more) and outlines some of the differences that consumer machines like the MacBook Pro or the iMac have when compared with the MacPro currently available.

Currently, the top version is a 12-core machine, with two six-core Xeon processors under the hood. Believe me, when importing and working on 500 or more photographs from a day's shooting, the 2.17 Core 2 duo i7 processor that I have in this MacBook Pro does not have the muscle for the large size of digital images these days. Patience is something that one has to learn.

Disks, RAM and graphics cards are easily replaceable and even the mother board if the new chips offer that something special. None of this can be easily done on a MacBook Pro, iMac or Mac mini. Want improvements on these? it is as easy to buy new.

So it is interesting to see in another article by Peter Cohen that came out on Friday, that current inventory for the MacPro is apparently drying up: this is often seen as an indication that a new model could be on the way. All the local iStudio stores still have these available and (as Cohen points out) so do the online stores. There are three models offered in the Thai online store with the top version (that 12 core 2.4 GHz model) retailing for 128,900 baht, and that is shown as available to ship within 24 hours.

Options: 3.06 GHz processors, add 78,720 baht; 64 GB extra RAM, add 63,960 baht; more hard drives, up to 2 TB, add 8,500 baht for each of 4 bays (solid state much more); better graphics cards, up to 7,000 baht more; a couple of extra displays for 33,900 each; and so on. It would be quite easy to add another 200,000 baht to the price of a MacPro, but then the setup would be quite something and overkill for most consumers.


Perhaps related to WWDC is the news that Apple is planning to launch a new ad exchange service, Jordan Kahn writes on 9to5Mac. He also thinks that there could be more to this in coming months.


In the past I have used the annual Internet Trends report from Mary Meeker. This year her report indicates that the iPad is having considerable success; and that among other things there is considerable room for more smaprtphone growth. A brief look at the report and some of the slides, was put out by Yoni Hessler on TUAW. I have downloaded the full report and will be trying to digest that.


With the US Department of Defence having recently cleared the iPhone for security purposes, the Treasury Department is now saying that the iPhone can be sold in Iran, Mike Schramm reports on TUAW. Hardware and related software can now be exported, but not directly to the Iranian government. That is probably unrealistic as the end user may be a government official and that will not be known in the USA.


DoD, Treasury and the DoJ all have their hooks in Apple this week, as well as those senators. Cyrus Farivar on Ars Technica reports that the trial on eBooks is expected to start this coming week. The DoJ contends that Apple colluded to keep prices of e-books artificially high by conspiring with book publishers. Others seem to think this has played into Amazon's hands and the losers are the publishers and the writers as Amazon seeks to keep the prices at artificially low levels. Cook said recently on AllThingsD, that while the publishers had folded one by one, Apple did not feel they had done anything wrong, so refused to sign the DoJ agreement.


On those senators and their complaints that Apple had not been paying its fair share of taxes as they had used the loopholes the law makers had provided, perhaps there was more to this than meets the eye. Tim Carney on Washington Examiner suggests that one other reasons the Senators are angry with Apple is that Cupertino has not been paying its dues, in terms of campaign contributions and lobbying fees. Apple does not play the game that many companies do, and maybe that is the reason for the unusual levels of attention that Washington has been paying. Carney exaplains quite well about what he calls, "The Beltway Shakedown" and outlines a number of other examples [My source for this was MacDaily News].


While we have some more on patent litigation below, Patently Apple outline an interesting new filing from Apple of a display that "could conceal a camera, strobe flash and/or fingerprint scanner until needed". The article expands on the description and includes the point that the components remain unseen and hidden behind the display until access to the component is desired, creating a more seamless electronic device.

Now you see it, now you don't.


Apple has had a lot of problem with litigation in the last few years, some of it brought on by itself of course. However many of the more annoying cases are brought by what are basically patent trolls: companies that exist solely to make money out of patents they acquire.

One case alleges that Apple uses patents in the iTunes Store, the App Store, Apple TV, iOS and more that belong to Smartflash. The patents involved, "cover a portable data carrier for storing data and managing access to the data via payment information and/or use status rules," Patently Apple report; but there is a ripple in this case as one of the former personnel where the technology was invented later became an Apple director.


On one particular problem, Apple did lose the case, and rightly so; but only users in the USA will benefit. This was over sensors in iOS devices that are checked to see if there has been any liquid in the vicinity. Many owners who live in humid areas had units that had warranty work turned down because these had turned red. Apple is expected to pay out $35 million to settle lawsuits in the US, AppleInsider reports, but nothing for those of us whose claims were refused in other countries.


Another case - or series - that may involve internal knowledge was brought to light in an article by Joe Mullin on Ars Technica. It appears that the wife of one of the lawyers in a law firm that Apple uses, set up a company called FlatWorld Interactives LLC and has been proactive in finding patents with which to sue Apple, with a particular concentration on touch screen technology. While going through some of the paperwork, one of Apple's own in-house lawyers spotted a couple of names and hit the alarm button. Needless to say, Apple is not taking this passively at all.


One of the major music events in London each year is the iTunes Festival that has some top level acts and nightly performamces. Apple also had an app last year, plus videos of the performances are available on iTunes. Apple has just announced this year's festival to take place in London in September at the Roundhouse (Camden Town). There is information on the iTunes store about this year's festival. There is also a Twitter feed - @itunesfestival - and the iTunes page tells us that Justin Timberlake, Phoenix and 30 Seconds to Mars will be among the performers.



Half and half
I am a big fan of the iPhone as a camera device, although work more with the DSLR cameras I have with their interchangeable lenses. While some sterling work can be done with smaller devices - you work with what you have - the idea of replacing professionals with amateurs carrying smartphones would have been unthinkable a couple of years back.

Some online versions of newspapers make good use of the input from members of the public - either still or video. A good example is the examples of a bomb blast that occurred in Bangkok a year or so ago when a motorcycle-taxi rider who had an interest in the news was on scene and had the wherewithal to start shooting. The images, particularly of post explosion trauma injuries to one suspect terrorist went round the world and he is now a bit of a celebrity.

Some apps that newspapers put out also have a button to allow members of the public to send videos and photos in. Not that they pay them for the images of course. Now the Chicago Sun-Times has taken another step and sacked all of its professional photographers (including a Pulitzer Prize winner) intending to retrain reporters in "iPhoneography". I am not impressed. Nor are a number of others and I put a Cassandra item online on Saturday.

In the article I mentioned David Longstreath who is a Pulitzer winner. I have met him a couple of times and we had a lunch in which he explained why he likes digital photography and how he understands it from his days using chemicals with film at university. I asked him for a comment and, like me, he was not impressed, making an anonymous reader comment on one of the sites I had linked to in that article.

Another item that I found later was from AppleInsider who comment that the iPhone has developed considerably from its original versions, but even so, it cannot match a DSLR for output.



Other Matters
Windows doing great eh? Start Button to be replaced after a lot of hoohah on how it wasn't needed? Figures suggest that the latest version of Windows is not the resounding success that Microsoft want it to be. This is most obvious in the moves of some of its longtime, loyal partners who are uncomfortable with declining sales.

So what are they doing? Acer, for example, is to put out a new desktop model with a dual-core TI OMAP processor and a 21.5-inch multi-touch screen, Kevin Bostick reports on AppleInsider. The unusual factor here is that the OS is to be Android, although one factor may be the cheapness (Google claim it is free) of the OS.

It is also clear that some manufacturers are less than happy about Redmond's entry into the hardware business. I don't know why they are as the first example - the Surface, which I am told goes on sale in Thailand soon - is hardly a resounding success and has hardly made a dent on the sales of the other tablet things in the market.


Related, sort of, is the news from Sharif Sakr on Engadget that the official release (and pricing) for the Intel Haswell processors have been announced with the processors being available from next Tuesday. These will provide better battery life and devices will run cooler. I wonder if any computer makers already have a supply.



Local Items
A friend came down from Chiangrai and tried an iPad for the first time. A few days later, he got his own iPad mini from a local iBeat by SPVI in the Mall, Tha Phra. I must admit I was impressed by the way the young man (named Jun) set it up, asking questions about use and credit card: there was none, so registering for an Apple ID for the iTunes store has to select the None button. He went through it all, step by step, and within a few minutes, my friend had a working iPad, so I could have mine back.



Late News
Just after I uploaded this to the web, two articles appeared that are related to the Intel Haswell item above, with one from AppleInsider reporting the comments of analyst Ming-Chi Kuo from KGI Securities who predicts Apple will introduce a slimmed down 13-inch Retina display MacBook Pro with a higher quality FaceTime camera, as well as a slightly tweaked MacBook Air. The same information is used by Seth Weintraub on 9to5Mac who has some preferences on future Apple notebook computers.



Graham K. Rogers teaches at the Faculty of Engineering, Mahidol University in Thailand where he is also Assistant Dean. He wrote in the Bangkok Post, Database supplement on IT subjects. For the last seven years of Database he wrote a column on Apple and Macs.