By Graham K. Rogers
---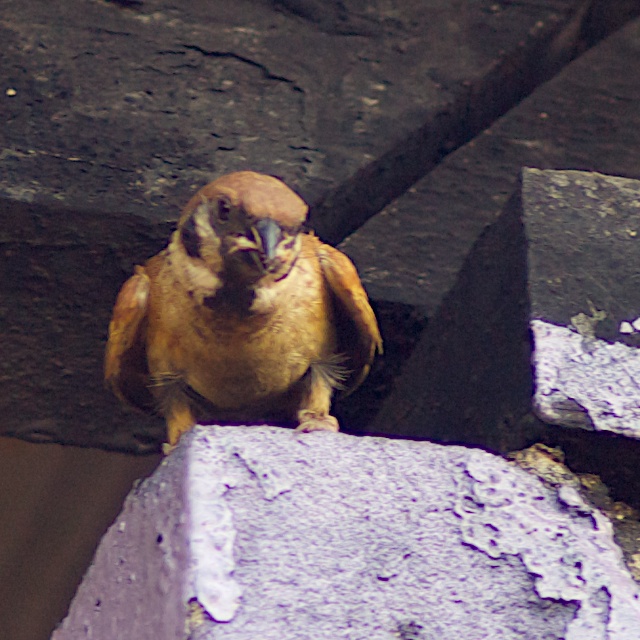 In about a week, Apple will hold its annual World Wide Developers' Conference at the Moscone Center, San Francisco. I have been to a couple of these and while the technical presentations and workshops are what most of the developers come for, the world waits for the keynote presentation that opens the proceedings.

With just over a week to go to the keynote speech at Apple's WWDC in San Francisco on 10 June, there still seems little solid information, or even many rumours apart from the fanciful ideas of the bloggers. Comments from Jim Dalrymple put some of the possibilities in focus, but (with respect to Jim and his Apple knowledge) there was little more to what he wrote compared to what I had suggested a couple of weeks back, except for his views on an iPhone announcement.
I would tend to agree in the main with him, but still feel that there will be information about the next iPhone. It may not be as a direct announcement, but there may be sufficient clues from the outlining of iOS 7 that inferences can be made as to what hardware (such as the camera) the next version of the device will have.
Many commentators - particularly those whose interests are in share prices (pushing them up or down) - have bewailed the lack of product announcements in the last months. This is not unique in Apple's history and before the 2007 iPhone announcement, there was a gap. That year and (especially) the next, there was a time when a new product or update was being announced every month.
I spent two post-new year periods with Apple's Asia personnel and like others, they had not had a holiday with their families for years because of the lead up to the MacWorld conference and Keynote. We also saw the single email with drawn curtains that gained much publicity for the product that it led to. The effectiveness of a single message was not lost on Apple especially as the company could control the delivery time without the focus and pressure of a January show. That has been the course ever since: WWDC has some specifics, but Apple decides when the customer products are announced.

Despite the feeling that some have of a lack of products, last year saw a number, with the announcement of the iPad mini, and several new MacBooks, most notably those with Retina displays. The grumbles at the time were that these were not really Tim Cook era devices, so he just could not win, even when new products were released.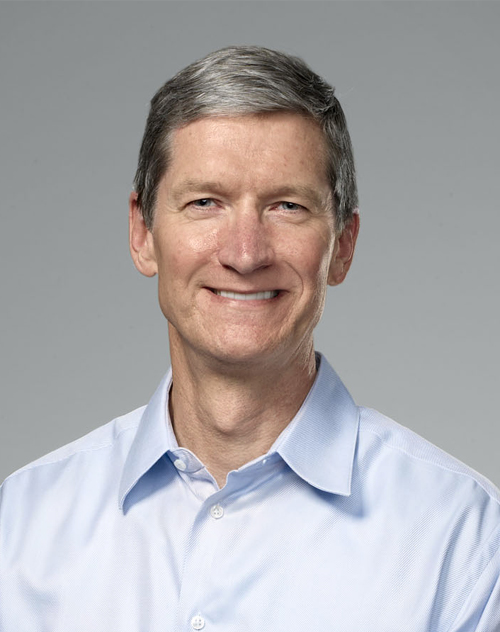 Since then we have seen a number of events that made it clear that Cook is in charge, most notably his removal of Scott Forestall - that took some balls - his appearances at quarterly financial reports where he has a clear mastery of the concepts and figures.
That skill was also shown in his recent appearance in front of the Senate Sub-committee on Investigations, which left him looking in charge with the Senate members appearing petty and vindictive when they were not trying to butter Cook up.

While WWDC is a software show, Apple software and hardware are complementary: OS X works with Macs, and iOS with the iPhone, iPad and iPod touch. Clues as to Macs and to iOS devices can be found in the coding, while certain specific features announced at the WWDC may also give clues as to what hardware specifications or changes will appear.
There have been certain moves this week that show changes afoot. Right after Cook's appearance at All ThingsD the generation 4 iPod touch was dropped and replaced with a new 16 GB version that has the A5 processor, a 4" Retina display screen and no rear-facing iSight camera. Mike Beasley on 9to5Mac outlines this change and mentions that the 32 GB and 64 GB models are unchanged, adding that there is "a possibility that Apple is phasing out the older hardware in preparation for iOS 7". The new version retails for 7,500 baht here, although the top iPad page in the Apple Store has "From 9,900 baht". That is similar to the differences on the US store.
Similar adjustments are being made to the Macs with several sites reporting a drop of $200 for the education pricing of the MacBook Pro 13". I had a look at the local online store and these are quite nicely positioned. I rather like the 13" with the 2.9 GHz processor as that comes with 8 GB RAM as standard. That is 47,900 baht retail, but 44,700 baht with the education pricing.
A long-awaited update has been to the Mac Pro. There was a promise (of sorts) made by Tim Cook last year and it may be time to deliver. While an iMac or Mac mini may be enough for most users, professionals need a machine that is expandable: in terms of memory, video cards and storage media. Changing a hard disk on a consumer Mac is not an easy job, while sliding one out and another in is more easily accomplished on the Pro machines: the side comes off and the insides are easily accessible.
Architosh is a professional site that is mainly concerned with Macs and CAD/CAM software. They note "that drivers for the Nvidia GeForce GTX Titan have been spotted in the latest Mac OS X 10.8.4 beta build" and wonder how this might apply to the next version of OS X (10.9), although the writer accepts that the MacPro may still not arrive until Fall. Peter Cohen on iMore has some more background and some speculation on the MacPro - he owns at least one - and is keen to see this updated with some raw power.
Update: And have a look at this later article by Peter Cohen (it came out a couple of hours after I posted this item) when he makes a comparison between the iMac and the MacPro. This makes it really clear just how needed such a machine is by professionals.

After Tim Cook's appearance at AllThingsD a number of articles speculating on the iPhone began to appear with Sam Oliver citing a Chinese source that suggests a doubling of pixels to 1.5 million putting it ahead of the newer arrivals in this field again. Also with that rumour, and adding another about an iPad "Maxi" with a 12.9" display, is an article on AppleBitch. At least the writer calls these two rumours, "questionable" and points out that the sources are not noted for reliability. Ben Lovejoy puts the rumour in some context: someone got punked.
But this is Apple, this is the lead up to a major conference, and these fanciful rumours are par for the course.

Take what you will from this, but with the successes of its own chip designs, such as the A5 and A6, Apple has recruited some more former AMD engineers for the SoC (System on a Chip) unit at Orlando, AppleInsider report.
Oddly enough, despite all the litigation and shifting around of supply lines, Patently Apple reported this week a rumour from Korea that Apple had resumed business with Samsung and was ordering thin LCD panels. Why this is so, is not known right now (if it is true). Another supply chain announcement is reported by Mikey Campbell on AppleInsider. This interestingly follows on from dire rumours about Foxconn making its own products which meant the death of Apple. This story suggests that Apple is moving away from Foxconn now Pegatron is being tapped a lot more as Apple seeks some better diversification. And control, it seems.
Graham K. Rogers teaches at the Faculty of Engineering, Mahidol University in Thailand where he is also Assistant Dean. He wrote in the Bangkok Post, Database supplement on IT subjects. For the last seven years of Database he wrote a column on Apple and Macs.