By Graham K. Rogers
---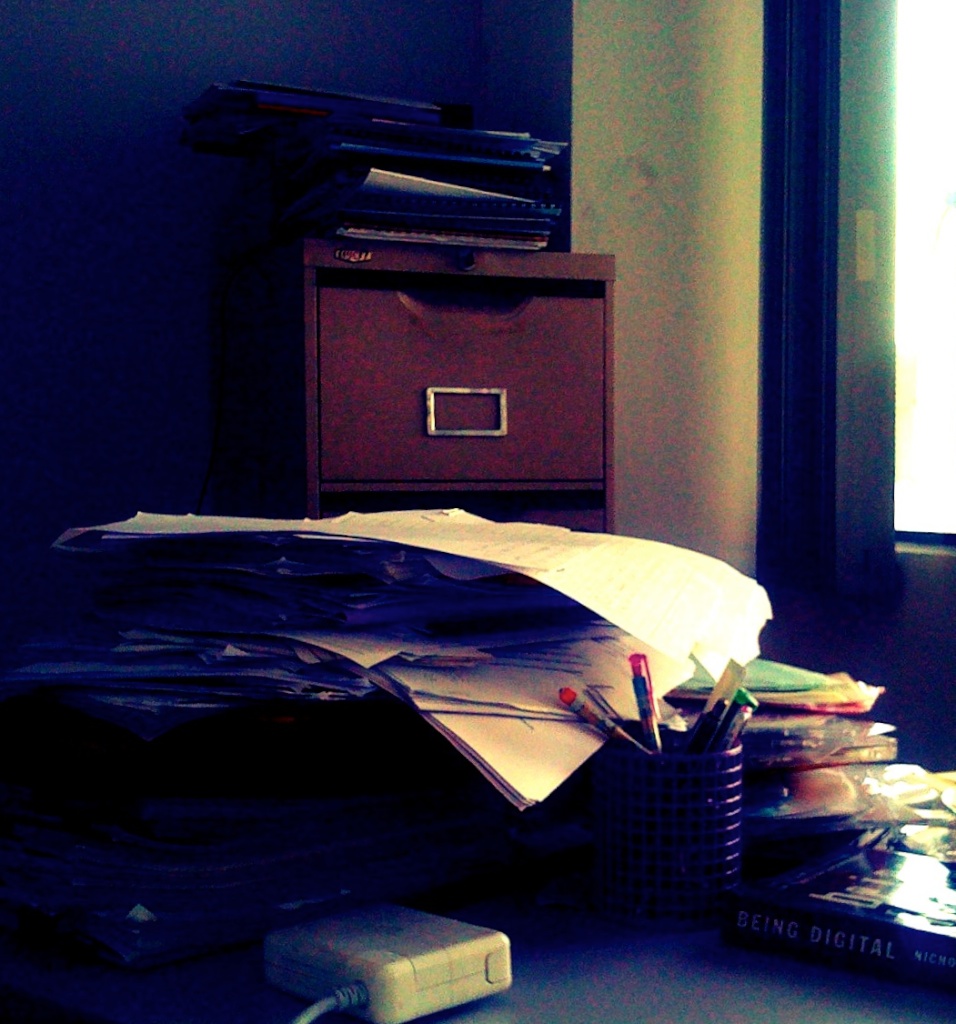 Opening Gambit:
The persistence of analysts on Apple rumours: the cheapo iPhone; the iWatch patent. Hiring freeze at Foxconn: more workers come back from new year; and are they tooling up for a new device? Jony Ive, Blue Peter and a video. Eindhorn, Preferred stock, Apple and a judge. Eindhorn conference call to Apple shareholders. The iPhone, photography and the Oscar contender. Stealing Apple computers: targeted thefts. Cyber attacks in the US: not us say Chinese; not the Chinese confirmed by later reports. Finally FIFA to allow goal-line technology. New Nikon D7100.



Apple Stuff
We keep commenting on rumours and their value. Not much, methinks, until Apple opens the box. Persistence is the name of the game as Mikey Campbell reports on AppleInsider that Gene Munster of Piper Jaffray, who has been wrong at least as often as he has been right, and also has a thing about the AppleTV, claims that Apple is likely to debut a $199 smartphone because the untapped market is estimated to be worth $135 billion in 2013. No, no, no. Not getting it are we? Apple does not do cheap. Munster is looking at financial figures for a market Apple is not in, and analysing the figures suggests the growth in profits that Apple could make, ergo Apple will do it.

A look at the current, high end iPhones shows that Apple is doing quite well for now and is managing to expand when everyone thinks it is doomed. Jordan Kahn on 9to5 Mac reports on some figures released by Strategy Analytics which show the growth in sales of the two current iPhone models (5 and 4S), making it the best selling smartphone in the US and the world with the market share of the Samsung Galaxy S3 falling by a few percentage points. Note also that the iPhone 4S is ahead of that Samsung thing.

As a reminder of what crap some analysts and commentators put out, John Gruber has been saving Henry Blodget's words on the iPhone back in April, when he declared that the iPhone was dead in the water.


Back to the iWatch. We read in an item by Mikey Campbell on AppleInsider that a patent application has been discovered for "a wearable accessory device that not only boasts a full-length flexible touchscreen display, but conforms to a user's body through the use of a "slap bracelet" mechanism." An iManacle?

The lengthy article has a full description and a number of useful diagrams and the conclusion is that the iWatch is real. We shall see.

And another new idea (in a release of loads of patents this week) from the company that has stopped innovating, according to Kevin Bostic on AppleInsider, an Apple patent reveals that the company is looking into self-resizing keys, which may be great for those of us who have sausages instead of fingers.

Sometimes the advances that Apple makes may not suit all people and a new lawsuit in Brazil - as reported by Electronista - concerns the way the iPad 4 was rolled out. It is claimed that rather than bringing in all innovations (that word again) immediately, Apple chose to roll them out piecemeal, thus introducing planned obsolescence. This is also an unfair business practice it is claimed. The article actually mentions the iPhone 4, but I think this is an error as the rest of the text refers to iPads.


On the other hand reports of a hiring freeze at Foxconn made a lot of people sit up and the obvious conclusion was that the iPhone 5 is not selling. An update to an article, by Jordan Kahn on 9to5 Mac that examines this mentions that one of the reasons for the freeze is that there was a high employee return rate after the Chinese New year. You have to experience what happens to understand that.

Here for example the Thai new year happens in April and there is a mass migration, with some years a traffic jam stretching from Bangkok out almost to Korat: there may well be more than a million going home, some for the first time in years. Many do not come back. But that return depends on conditions at home. In a drought year for example (like this year) more would be expected to return to safer jobs in the capital, and so it would be in China, where providing for the family is a main reason for taking one of the jobs in industry there.

Foxconn has specifically slowed down recruitment for the iPhone 5. There may well be a slowdown in iPhone 5 production, but this could give Foxconn a chance to tool up for another device (or two).


Reports last week told us of the appearance of Jony Ive on Blue Peter and (of world importance this) he was given a Gold badge. Jordan Kahn on 9to5 Mac has a link to a 7-minute video of the Blue Peter visit to Ive's workshop and what happened there.

Jony came out with some nice comments for the designs three children had come up with for a lunch box, bag and pencil case. An interesting point was the careful use of words when designing, as (he said) if you use the word "box" you are already locked into a shape. The Ive workshop forms a backdrop to the interview, not that much is visible of course, although the aluminium cutting machine is interesting.


One of the devices that Ive was responsible for was the iPad mini. These are of course quite popular, even if not everyone was convinced when they were announced. Rene Ritchie has a report on the 4 months that the iPad mini has been around and produces a number of comments from the contributors to iMore.


There has been a fair amount of news concerning the suit that David Eindhorn is bringing against Apple, who regard this as a nuisance, and also think that Eindhorn is doing this not for shareholders interests, but his own. Marco Tabini on MacWorld outlines some of the background to the litigation, explaining some of the terms that are being thrown about, like "Preferred stock". He also explains about the Greenlight proposal, so that some of us non-experts in financial matters may understand a bit more.

Near the end he looks at the idea of the bundled proposal which is at the core of the case. Eindhorn objects to this joining of matters for a vote and says that this is against SEC rules. The judge who is likely to hear the case is apparently suggesting that he is likely to agree with this, which may mean Apple has to rethink the proposals and quickly as the shareholders' meeting is in a couple of days time.

Another report on the judge's comments comes from Steven Musil, reporting that the judge, "sees merit" in the case, but does not make any ruling as yet, "because he wasn't sure the plaintiff would suffer "irreparable harm" if the vote was allowed to be held".

While this does give Apple the chance to amend things (or withdraw the vote), Eindhorn's comments that, "Apple has a "mentality of a depression," likening the company to people who have experienced trauma and "sometimes feel they can never have enough cash" does infer that his own motives may not be focussed fully on the shareholders.

Also reporting on the judge's comments, Mikey Campbell on AppleInsider suggests that Judge Sullivan appeared to lean toward a "wait-and-see" scenario set forth by Apple, but also said a ruling would be reached before the scheduled shareholders meeting next Wednesday.

In later news, Mikey Campbell on AppleInsider reports that David Eindhorn is to address Apple shareholders directly in a conference call, to argue his stance on the issuance of perpetual preferred stock.


Also connected with the boardroom were comments on the Chairman of Apple's board, Arthur D. Levinson who spoke recently at Stanford, &Eacutelyse Betters on 9to5 Mac reports. While there is no video, nor a transcript, some comments on Steve Jobs and the way the board works are of background interest.


While the expansion that Apple is experiencing in consumer products, there is less about sales to corporations. News from Mikey Campbell tells us that Apple has appointed a former Rolls-Royce director to take on the new position of handling corporate relations in the Europe, Middle East, India and Africa region.


I have been having a conversation with a Phuket photographer on the merits of the iPhone and its camera. He tells me the iPhone he has is used only as a phone, which I think is a bit of a waste: what, no apps? Why not have a cheap Samsung or something if all you want to do is make calls: that is what I did a couple of years back when my iPhone was soaked in the floods and I needed a replacement immediately. Like many others, I continue to have a certain amount of faith in the ability of my iPhone to be able to produce some reasonable images: good enough for the website or Facebook.

A documentary that was being filmed in Super 8 (I had not realised this was still made) and that is an Oscar contender, nearly didn't make it when the director - Malik Bendjelloul - ran out of money, Kelly Hodgkins reports on TUAW. To finish the film he used the 8mm Vintage Camera app and he says that the footage is "basically the same as the real stuff"


It has happened to me, although in a burglary, and I know a number of students and others that it has happened to here: losing a Mac through theft is not rare. Indeed, as Ben Boychuk reports on MacWorld, in some cases Mac users are targeted. He was. And he writes of the experience as well as setting out some ways in which we may minimise the risks


A couple of sites report this week on the work of two US teenagers who have produced a nifty App called Finish that is for scheduling and reminders, but in a novel way. Dara Kerr reports that Ryan Orbuch and Michael Hansen have come up with an app that is being downloaded at an impressive rate currently. I saw this first in an item by Randy Nelson on TUAW.



Other Matters
HP is reporting its first quarter 2013 results: net revenue of $28.4 billion, down 6% year over year and down 4% when adjusted for the effects of currency; diluted earnings per share of $0.82, down 11%; cash flow from operations of $2.6 billion, up 115% from the prior year; First quarter GAAP diluted earnings per share of $0.63, down 14% from the prior year, above previously provided outlook of $0.34 to $0.37 per share.


Earlier in the week, we reported that cyber-attacks in the US were being blamed on China, which were of course denied. Lance Whitney reports that the government there has condemned the report by U.S. security firm Mandiant that specifically blamed the Chinese military Unit 61398, based in Shanghai. Yada, yada, yada, of course they would say that. . . .

It turns out, they may be right. Dara Kerr reporting later tells us that the attacks on Apple, Facebook and other US concerns, appear actually to have come from Eastern Europe, to steal company secrets, research, and intellectual property.

Anyone want to put their hands up to Stuxnet?


I hate football - soccer. While all my high school friends played the game, I went swimming or to the gym. It is something that is really hard for Bangkok taxi driver to comprehend and the moment I mention I am British, I am regaled with Man U, David Beckham, Liverpooool and the like. The last football match I watched was the 1966 World Cup. I was interested however to read that at long last FIFA is to allow goal line technology to be used at future World Cup matches, Christopher MacManus reports. Tennis got over this years ago.


As well as using the iPhone for photography, I have a Nikon D7000 and a D70. We read in an item by Electronista this week that Nikon have just announced the D7100 which will have a 24.1 MP sensor (the D7000 has a 16.2-megapixel sensor).



Graham K. Rogers teaches at the Faculty of Engineering, Mahidol University in Thailand. He wrote in the Bangkok Post, Database supplement on IT subjects. For the last seven years of Database he wrote a column on Apple and Macs.