By Graham K. Rogers
---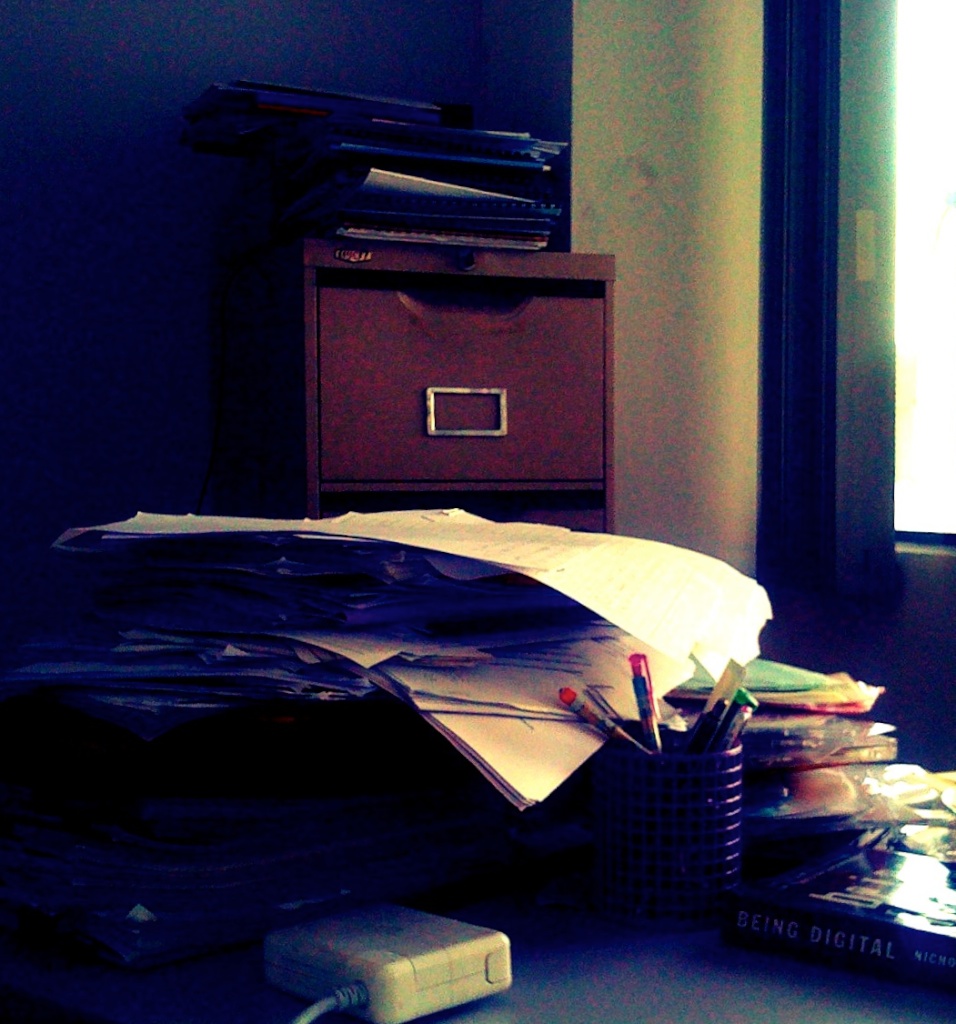 Opening Gambit:
An error corrected (I hope). More interesting figures added. Hedge funds, litigation, Apple and share prices: someone not being honest? Analysts' magic (or something). Apple use of suppliers: 16 in Thailand (19 factories). iOS update expected this week. iWatch by Samsung? Samsung dropping Android for Tizen. International tex avoidance: politicians to act after 100 years of sitting on their hands. Massive Google security flaw becomes massive Google censorship: author holds her head high. Flaky internet connections here. Flaky True Visions app.



Apple Stuff
As soon as I saw the item from Mikey Campbell on AppleInsider, I knew that what I had written on Friday was wrong. I will blame a late night and an early morning, but I misread Mikey's first article and suggested that iOS 6 had 83% of all web traffic. In a later report he wrote that the share of Apple and Samsung devices for north-American web traffic was about equal, so the 83% was clearly wrong: that actually referred to the share of iOS 6 traffic compared to other iOS use. I have amended the Friday Cassandra text.

Another view of what the statistics revealed was provided by Patently Apple who had the charts and points out that although the earlier 50-50 split was a comparison between iPhone 5 and Galaxy SIII in North America, when the figures for web traffic by mobile phone is displayed, the total Apple figure versus the total Samsung figure has a different look: 6.6% for the iPhone 5, 34.9% for other iPhones, giving Apple a 41.5% share; while Samsung has 6.4% for the Galaxy SIII and 14.2% for the rest of the range, giving Samsung 20.6%. Other smartphones took 37.8% of the traffic.


While Tim Cook called the litigation by David Eindhorn of Greenlight Capital a "silly sideshow" and Apple has filed to the court accordingly (although not using Cook's words), Eindhorn has not only reiterated the claims, but has now added to them by saying that Cupertino "is violating the law by packaging a measure to limit the offering of preferred shares with other matters up for a shareholder vote", Christie Smythe reports for Bloomberg.

Earlier the Financial Times, in an item by Tim Bradshaw, had reported Apple's claims that Eindhorn was "attempting to hold other shareholders "hostage" to a proposal that does not serve the "public interest"" with comments suggesting that the only interests served by the filing are Eindhorn's own. Indeed, reading that article a little more shows that Eindhorn has been in contact with Apple for a few months, trying to free up some of the cash and that other large investors are supporting Apple's stance on preferred stock.


While on such funds, there was some interesting news from Reuters in an article by Aaron Pressman concerning the fall before the fall of Apple's share prices. Having pushed them up to record levels some of the big funds got cold feet and started selling, thus reducing demand: down went the price. He writes, "Large hedge funds are required to disclose their U.S. stock holdings within 45 days after the end of each quarter." As I noted last Monday when examining the straight line of Apple stock prices from a 2007 up to now, the oddity is the peak last year, not the fall this year.


Almost a straight line from 2007 to now

I wonder what we will see in SEC disclosures for this quarter concerning the one massive sell of of stock - premeditated flash dump - as reported by ZeroHedge on 25 January this year. When we know who (or what) was responsible for that, there may be a better idea of motivations behind Apple's ridiculous share prices. As a note, that page would not load when I tried [it did appear later - See Local Items], so the link to the MacDaily News article of the time may also be useful.
But the financial analysts are not finished - is it silly season all year there? - as Brooke Crothers reports on the words of Citibank analyst Glen Yeung who thinks that with the iPad flavour of the month (flavour of the year) the PC will see a resurgence when Intel's Haswell chip and the touch screens that Intel demands go with it, begin to appear. More like the Surface Pro? That will be fun. I suggest putting money into iPad futures.

Talking of analysts, we are often critical of the reactions and the predictions of some of these who make their money trying to guess what Apple will do next. And despite being paid huge sums of money, many get it wrong. Often. On the financial side (as opposed to those making predictions about future tech) what they write has an effect not only on share prices but on the way small investors put their money into the market. I know that these people should not invest unless they are prepared to lose it all, but most do not think or work like that. This week Philip Elmer-DeWitt on Fortune has the regular chart in which he shows who did well and who was way off with their predictions about Apple's financial report.
While before, the analysts who were the most successful were the amateurs, that has changed a bit now. He writes, "Although Apple has yet to miss its own guidance, it has on more than a few occasions come in short of the amateurs' over-heated estimates" and missing the consensus has hit the share price, even though it has reached and exceeded its own guidance.

An interesting graphic appeared on Sunday when Mark Gurman on 9to5 Mac showed an interactive map that ChinaFile had produced showing Apple's suppliers round the world. While China has a large share of this cake (394), Thailand is doing well with some 82 shown, although from a look at the Supplier Document that Apple publishes, there are some 16 companies listed with factories here: Asahi Glass, Delta Electronics, Fujikura (3 sites), Maxim Integrated Products, Minebea, Molex, Murata, Nippon Mektron, NXP Semiconductor, Panasonic, ROHM, Seagate, Seiko Epson, Samsung Electro-Mechanics, Toshiba and Western Digital.
As a part of the digging that went into creating that map, Seth Weintraub on 9to5 Mac highlights a factory in Fremont, CA, owned by Quanta Computer. the premises are final assembly facilities and there is speculation that this could house the product line that Apple has promised to move to the USA. This was mentioned in the interview with Brian Williams last year and also in the President's State of the Union address last week.

A tech note from Topher Kessler reports on a possible bug that will crash an OS X system when 32-bit applications are run. Starting in Safe Mode appears to clear the problem and this may be allied to maintenance processes run when Safe Mode is used.

On Sunday afternoon, an item by Chris Oldroyd on iMore examined a Kickstarter project for a new iPhone stand with an earbud untangling solution (that would be useful). As well as interest in the article, I was also pleased to see the mention of Kickstarter as I had just finished a review of the Kickstarter iPhone app.

A note on Monday morning reports that another update to iOS 6 is expected in a couple of days to cover some security concerns that were revealed with iOS 6.1 earlier. The two bugs covered according to Jordan Kahn on 9to5 Mac are the Microsoft Exchange bug and passcode vulnerability. We reported on the passcode problem last week and predicted that Apple would not leave this one too long. Google (see below) may have a different approach to such problems.
Half and Half
We have been overwhelmed with news of an iWatch that everyone and his dog is sure that Apple is about to make, thus reinventing the market and making the half of the world that never use watches clamouring for the product. That seems to be the general theme but there is not much concrete information to back this up. Now however, we read in an item by Casey Johnston on Ars Technica of a Samsung watch that will complement its Galaxy phones or boil an egg and make coffee.


It seems that in the last few years Samsung has tried very hard to be Apple, although it also wants to be Nokia, Dell, Blackberry and Google too (if some reports are to be believed). Computerworld suggest that a form of envy may be driving the company in such a way that it is in a form of self-destruction mode - you want so hard to be the thing that you cannot that you criticise while copying.

It latest move seems to be the report that it is to drop Android as the main operating system for its mobile phones and is to replace it with Tizen (I thought that was a carbonated drink). Several sites have reports on this, beginning with an interview with Kara Swisher that David Eun did last week. Casey Johnston on Ars Technica also gives some of the background to the decision and explains more about Tizen. Ah, Open Source. Another free one that Samsung thinks it can get away with? As with the Open Source Android, sometimes "free" is more expensive than you want.

Local Twitter user Daveoli made this prediction last year.

In the articles, there is also a suggestion that if Samsung does make the move, the new apple of Google's eye (so to speak) could be Motorola. As Google now owns this, maybe it should have invested more in its own show than with the Koreans.


On a few occasions in the past, we have reported on the governments of Europe and elsewhere who are wringing their hands over multi-national corporations who use the laws that these governments wrote and - in the eyes of the politicians - avoid paying taxes on the income. Despite being a bit of a lefty, I see that the problem here is not the companies but the laws. The governments have themselves to blame for sloppy legislation, and it is no point making the corporations appear the bad boys, even with the crass statements of some executives: fix the laws.

Now it seems a group of governments are, according to a Reuters article. Britain, Germany and France are to think about reform of international tax laws and "crack down on tax avoidance by multinational companies". Which is a bit of propaganda-speak: companies use the current laws to protect their interests. I adore the quote by the UK Minister, George Osborne which reflects the sit on hands approach of many politicians,
Unbelievably our tax rules were created a hundred years ago by the League of Nations, and much has happened to our international economy since then
It is not unbelievable at all and this is something that in the UK has been happening for years: I can remember a report on this in the 1960s, for example.
Other Matters
Some people are a little sensitive to censorship - perceived or actual - and recently there was pressure on CNet News to deny a prize to a winner at CES, as well as other moves that may not have been in the public interest. One of the CNET contributors (only one) left because of this, and Greg Sandoval is now more honorably employed at The Verge.

This week, another case of pressure - shall we call it? - came to light as it appears Google (Do no Evil) did not like a story about their security. News.com.au reported that a story was amended at the request of Google, Daniel Eran Dilger reports on AppleInsider. Claire Porter had originally written a story detailing a massive Google security flaw that had been found by a developer and which allowed undisclosed sharing of customer data. [Al Franken, Al Franken. Paging Al Franken.]

That "Massive" and "huge" were removed, and the word "Flaw" was put into inverted commas. Dilger reporting that Google "apparently views the issue of sharing customers' data as non-newsworthy policy that shouldn't be reported as a security flaw, especially not as a serious one that users should take notice of." Oh yeah?

The author of the article added a rider to the amended output that to me now makes Google look ten times as bad as it had before: the original might just have slipped by, now everyone knows. She wrote,
For the people asking how the story was amended: Despite the fact that Google refused to comment on the record, I was asked to change the headline (both the homepage headline and SEO headline inside the story), as well as the standfirst and lead (first paragraph). Google's issue was with the use of the word 'flaw.'
Good for her.
Local Items
The Internet here was a bit droopy over the weekend with some US sites loading fine, but others not loading or only loading half the information. ComputerWorld was not loading anything apart from the page outline, while MacWorld also only got halfway: accessing the page and the head, but not loading content. It came back later. Apple was OK. Local sites were too. My own eXtensions site loaded as fast as usual, even though the pages are hosted in the USA. AppleBitch and OS X Daily were not affected, AppleInsider was although that came back soon after.

I tried Traceroute and that was inconclusive: some got through, some didn't. Ping worked for Computerworld, but not for MacWorld - even with the IP number - so there appeared to be some dubious links when I was trying.


Having moved customers from its pathetic superthin TV Guide to an iOS app, it would be useful if the servers would work 24/7. I wanted to look up some programs on Sunday evening and all I had was the start screen on both the iPad and iPhone. I tured off wifi on the iPhone but even the 3G connection was not working with True, although other connections were fine. It came back later: but I didn't need it then.

Thanks True.



Graham K. Rogers teaches at the Faculty of Engineering, Mahidol University in Thailand. He wrote in the Bangkok Post, Database supplement on IT subjects. For the last seven years of Database he wrote a column on Apple and Macs.