By Graham K. Rogers
---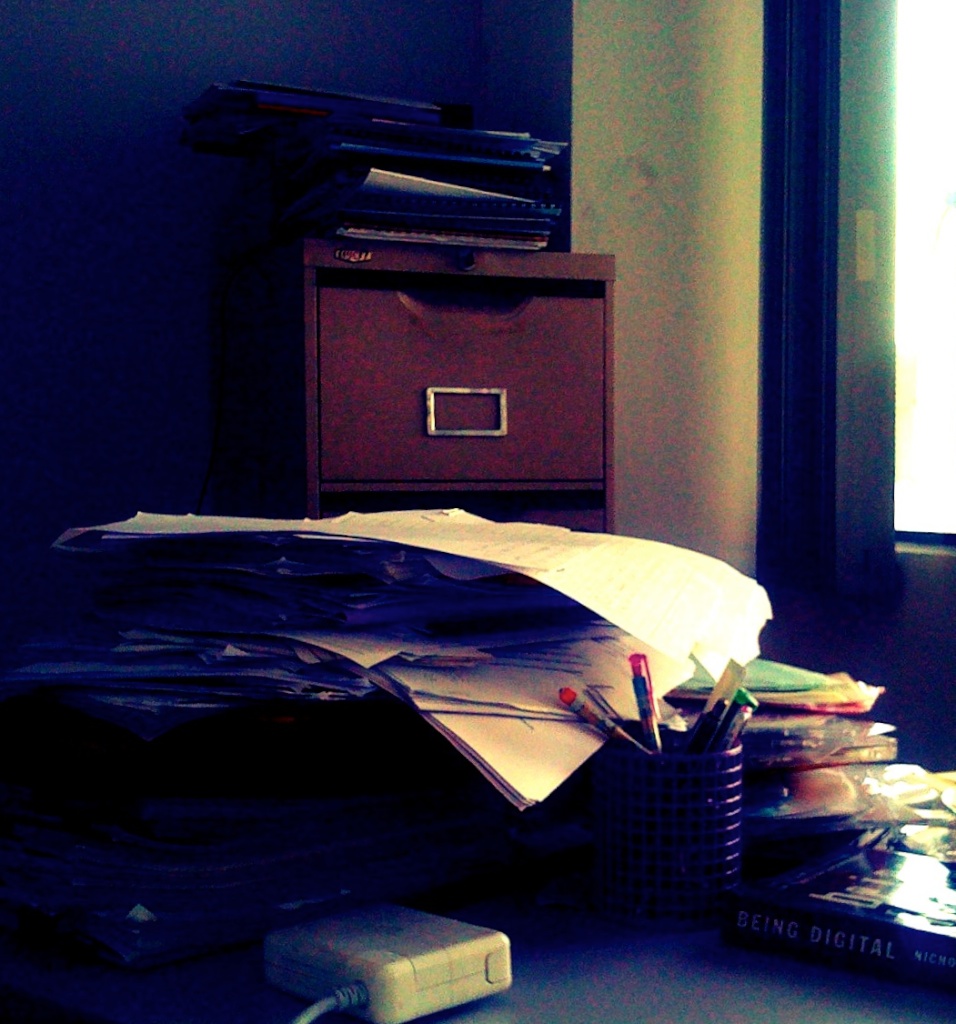 Opening Gambit:
Dying Apple has 83% of web traffic in the US using iOS 6, and the top selling phone in Japan. Rubbish and possibilities on wearable devices from Apple. Analysts called out for so many wrong predictions. Tim Cook at Goldman Sachs conference and the fallout. MacBook Pro updates: large discounts in Thailand. Eindhorn's litigation a silly sideshow: Apple fires back. LinkedIn Boss buys 3,500 iPads for the staff. New Zealand Police to buy 10,000 iOS devices. Nokai to leave Samsung for the same reasons as Apple: not to be trusted. Cameras in mobile devices: a useful analysis. Stalking and cyberstalking: a sobering tale.



Apple Stuff
[Corrected] That dying Apple we keep hearing about, now has iOS 6 being used by about 83% of web traffic from devices using iOS. Mikey Campbell reports on AppleInsider that figures from Chitika Insights, show that web impressions from devices running iOS 6 reached 83.1 percent of all iPhones, iPads and iPod touches in North America. And as most companies, like Microsoft and Google are well aware, this is where a lot of the money is. [Update: Apple and Samsung share about half each.]

Not only in the US. We are told by Mikey Campbell that the iPhone which no one in Asia likes at all (if you believe some sources) has hit the top spot in Japan and in 2012 sold more handsets in Japan than any other manufacturer. That was all handsets, not just smartphones. The reports adds that Apple sold "some 47.8 million iPhones worldwide during the three months ending in December, a 29 percent increase from the same period in 2011." Doomed. Doomed.


We often despair of the rubbish that comes from some sources and while sites like The Macalope, Jim Dalrymple at The Loop, Daniel Eran Dilger, John Gruber and others call them out, they still keep coming; and the weird point is that people believe these sources rather than those who really do have insights. Despite being proved wrong over and over again, Rob Enderle is often quoted when it comes to tech. So is Peter Misek of Jefferies. Remember this is a firm that advises investors and so the input of its supposed experts is important, so should be good. Yeah? Buster Heine on Cult of Mac calls Misek out for being wrong, calling him the Digitimes of analysts and runs through some of his predictions, most of which were way off. You invest your money relying on guys like this?


Talking of rubbish, there has been so much on a device that the bloggers and some other sources have begun to call the iWatch that one has to wonder if there may not be something to this, but keep your eye on some of the more experienced correspondents. So far, not many have blinked while the bloggerati are beside themselves. One interesting comment came from Dave Caolo writing on his own blog for now, who drops the idea, "What if Watch is the wrong word?" Something portable, perhaps wearable; but the watch is so passée.

Still, speculation continues and Mikey Cambell reports on rumours from Bloomberg that suggest there is a 100-person team working on this mysterious device. Bearing in mind some of the unreliable reporting about Apple that we have seen from Bloomberg - particularly the comments we carried in Wednesday's Cassandra - I have serious doubts still, even though Bloomberg names two of the team members. This report also refers back to earlier mentions of Bruce Tognazzini. We are going round and round in circles. AppleBitch also reports on this and mentions the same sources but adds nothing new.

A little more considered, and mirroring the ideas of Dave Caolo, were comments in an AppleInsider article that examines the idea that this is not just a watch but an entire platform for wearable, attachable computing. The report reexamines an old patent filing that may give us some clues to this concept and links to that. There may be some specific areas - medical, sports - that could use such technology, but the idea of monitoring normal people as they go about day to day tasks, is rather advanced. And a bit creepy. Katie Marsal also on AppleInsider makes the point that such wearable devices as well as the Apple TV could generate another $80 billion of revenue yearly. If they exist, that is.

With all the speculation, maybe this should be named the iWish.


Although I had some links on Wednesday to the question and answer session at the Goldman Sachs conference, there are still some good sources becoming available. One is from Chris Umiastowski on iMore who summarises several points of Cook's delivery, including the comment that "Apple has averaged 1 acquisition about every two months over the last 3 years". No wonder people started to become excited.

Also as part of the delivery at the conference was an examination of Apple's retail arm, which was one of those "Apple is doomed" predictions when the company opened its first store. Matt Tinsley on TUAW has some figures and a useful chart that puts Apple retail into perspective, especially the way some of the income is compared: for example, Apple's 120 million store visitors equates to 1.69 percent of the world population.


Tim Cook also said that Apple will continue to make excellent products and will continue to improve these as time goes by. He was also reported as saying that the company is "making moves to make things more affordable" Katie Marsal reports on AppleInsider. About 12 hours after he made these comments Apple announced an upgrade to the Retina display MacBook Pro models and at the same time reduced the prices.
The 13-inch MacBook Pro with Retina display now starts at $1,499 for 128GB of flash, and $1,699 for a new 2.6 GHz processor and 256GB of flash. The 15-inch MacBook Pro with Retina display now features a faster 2.4 GHz quad-core processor, and the top-of-the-line 15-inch notebook comes with a new 2.7 GHz quad-core processor and 16GB of memory. Apple today also announced that the 13-inch MacBook Air with 256GB of flash has a new lower price of $1,399.
The Apple Store for Thailand has not yet been updated with the new models, but the older ones are shown on the iStudio Facebook pages as having massive discounts, like 16,000 baht off a 13" 2.5 GHz MacBook Pro with Retina display.
One of the many reports on these updates came from Federico Viticci on MacStories.

Another rumour that keeps giving is that of the TV. Misek keeps quoting this, as does Gene Munster, another analyst who people cite, but who is often wrong. Steve Jobs wanted to create something that was linked to television, but no one outside of Apple really knows what it is, so speculation continues. This was helped to a new high on Wednesday, not long after Tim Cook's appearance at the Goldman Sachs conference, when it was again suggested that Apple was about to buy Loewe - a German TV maker, Kevin Bostic reports on AppleInsider. The same rumours were circulating last year and nothing happened then. But that was then, and this is now, so time to dust it off again.

When Cook was speaking at the conference on Tuesday, I heard him dismiss the lawsuit from David Eindhorn at Greenlight Capital as nothing more than a silly sideshow; and he suggested that Eindhorn had got the idea wrong. It is not clear if this was deliberate or due to a genuine misunderstanding. Now, Donna Tam reports that another hedge fund manager is also suing Apple for a similar reason: eliminating preferred stock (which they are not doing) and decisions on executive pay. "Brian Gralnick has filed suit against Apple in an attempt to stop Apple from holding a shareholder vote on the two matters." I would have thought that a vote by shareholders on something that is in their interests, was the more desirable course.
We were told late Thursday in an item on MacNN that Apple has filed its response to the Greenlight litigation and "blasted the complaint as being without merit and nothing less than an attempt to hold shareholders "hostage" by forcing Apple to acquiesce to a specific plan for the issuing of preferred shares that would primarily benefit Greenlight Capital."

Not long after the conference, Tim Cook was at the State of the Union address that every president of the USA gives each year. He was there, in the First Lady's box, as President Obama was making a special mention of Apple in the speech, Megan Lavey-Heaton reports on TUAW, citing Apple's plans to bring production of one of its Mac product lines back to the U.S.
No one really knows which product it will be but some are betting on the Mac Pro, while others think a new iMac might be the target.

That unpopular Apple iPad keeps having a new lease of life (irony intentional here, not that some get this) and it is reported by AppleInsider that the CEO of LinkedIn has given 3500 of his employees an iPad mini each and not the bottom end 16 GB version either. This was not so that they could work more efficiently, it was just a way to say thank you. The world needs more bosses like this.
We also read on AppleInsider in an item by Mikey Campbell that the police in New Zealand are to buy some 10,000 iPhones and iPads, choosing iOS over Android for some reason: "the decision to go with iOS instead of Google's Android or BlackBerry was the result of an 11-month trial period involving 100 officers."

Not all Macs run smoothly. Mine currently has a slowness problem that is down to too many tabs open in Safari, plus horribly slow Facebook loading, as well as lots of large images in Aperture. I keep trying to buy more RAM, but the shops here are not able to help. Even online, sites like Crucial are not showing what I want. Maybe it is time for that new Mac. Joe Kissell has a look at problems with freezes and crashes and makes a number of useful suggestions on what users could do to minimise and perhaps cure these.

A new security hole for users of iOS 6.1 has been found AppleInsider reports. This enables anyone to bypass the security code with a couple of easy steps. They detail these and have a video. Expect another update soon. Indeed, just after I wrote that, I saw an item on The Loop by Jim Dalrymple that confirms Apple is aware and working on it.

Not long ago I put some money into a Kickstarter project and the result was the Mobio-Lens system which is now in my bag. The crowd-sourcing system has worked well for a number of projects and now, Electronista reports, Kickstarter has an iOS app that lets people track projects, find new ones and pledge.
Half and Half
I have mentioned the love-hate-hate relationship that Apple and Samsung have, hoping that Apple will finally break the ties and move on to more reliable sources for components. Nokia too seems to be having some problems with its Samsung relationship, and Daniel Eran Dilger on AppleInsider suggests that as well as Nokia other companies are also beginning to look elsewhere.

As may have happened with Apple designs, Nokia worries that Samsung's "record of getting orders for next-gen components, then canceling the orders. And then they show up in a Samsung phone. When you see a Samsung 'bendy' OLED phone as you surely will, you are looking at something that was stolen from Nokia."


Ah you win some you lose some. When Apple announced the iPhone in 2007, there were many who were surprised that the name "iPhone" was used as it belongs (and still does) to CISCO who had had an internet device years before. Steve Jobs managed to persuade the CEO to let Apple use the name and the rest is history. However, there was the iPad name in China, that Apple thought it had bought legitimately, but the courts decided otherwise, so to rescue the situation, a payment was made to a company that was all but dead and needed the cash to pay off creditors. Now Electronista reports that a court in Brazil has ruled that in that country the name iPhone is owned by Gradiente Eletronica which registered the name in 2000. There is still to be some fighting over this, but as before, Apple I expect will carry on using the name and some financial settlement will be made.


There have been a number of useful discussions over the value of the cameras in mobile devices with some believing that you can only take pictures with a massive DSLR (what happened to the SLR?) with a multi-element lens, while others suggest that no matter how good the camera, if you don't look at a scene in the right way, the expense is wasted, while another group, picks up on the idea of Chase Jarvis that the best camera is the one you have with you. Jessica Dolcourt has a fairly wide-ranging look at the digital camera scene - DSLR to Smartphone - in a well-balanced analysis of what is available to users these days, and how good they are.


Not that it worries me one iota as I do not use many Microsoft apps and I have enough for the purposes I work with, but the lack of Office is puzzling. I know Redmond realised tablets existed far too late (like they did with the Internet, but soon made ground there) but ignoring Office for the iPad is leaving a market hole. Mind you it has been filled by the availability of other Apps and not just by Apple's iWork offerings. However, Philip Elmer-DeWitt on Fortune, reports that Morgan Stanley believe that this is money left on the table and this could be as much as $2.5 billion. Ballmer knows what he is doing: keep at it, eh?



Other Matters
My day job as a teacher means that, if I want to be effective in the classroom, I need to do my homework. In the course I teach on Ethics and Morals for computer engineers, I have been reading licensing agreements as some of my students think it is OK to share commercial software. Apart from the legal points here, it is unethical but there may be a moral grey area with the prices some companies charge. Adobe for example dropped its Australian prices almost the instant the authorities there began to question why these were so high.

I have also been looking at the question of human behaviour online as regards stalking: interfering with others by bombarding them with messages, and in some cases physically interacting as well as altering online information about them. Some countries better serve their populations than others. Cyberstalking is a nuisance, but can develop into the physical and that can spell danger.

As a policeman in the 1970s, I was aware of a woman who was in danger from a former boyfriend. Her house was alarmed and there was no doubt that if he got in, he would kill her. They believe rejection is a form of invitation. These people are as dangerous as they are stupid and cannot take No for an answer, but instead wish to control: inventing scenarios by the day.

In Thailand, there is almost nothing on the books for cyberstalking (real stalking is most different), while in parts of Australia, there are some good cyberstalking laws: one even applies to those outside the country stalking Australians; and to Australians stalking users outside Australia. In America the way laws are applied often depends on individual states in the absence of federal laws, although in most countries, the most effective method is to sue the instigator for libel.

As I was going through the sources, I found an interesting, but chilling story written by a victim of stalking (real and cyber), named Carla Franklin. The report was put together by Abigail Pesta on The Daily Beast a few months ago, but that does not make it any less relevant to today. The comments on the page are just as revealing: a number of those writing have also been victims.



Graham K. Rogers teaches at the Faculty of Engineering, Mahidol University in Thailand. He wrote in the Bangkok Post, Database supplement on IT subjects. For the last seven years of Database he wrote a column on Apple and Macs.