By Graham K. Rogers
---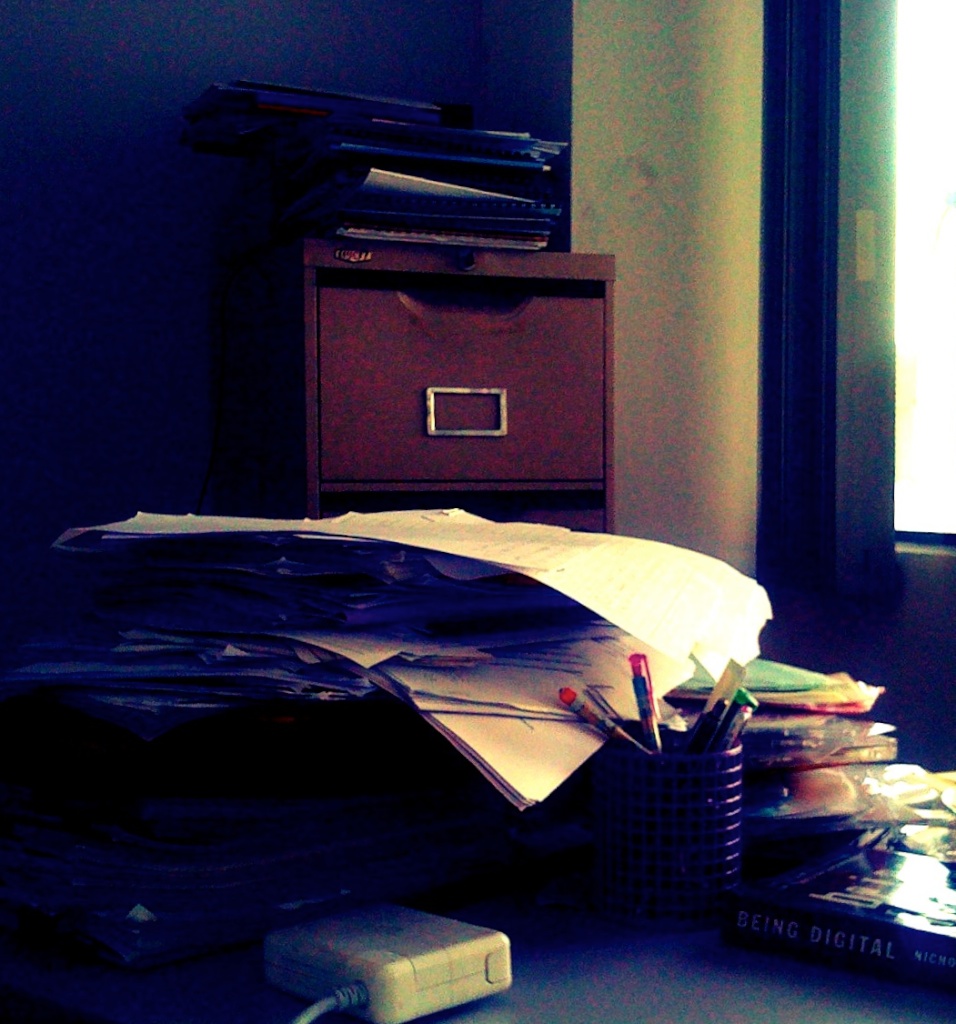 Opening Gambit:
More on the share prices of Apple and misleading analysts. What is more important: iPad market share or numbers sold? More apps sold too. Updates news. New Apple buildings in Texas and Shanghai. Architosh review of AutoCAD for Mac 2013. Patent news and decisions. Ballmer doesn't want to talk about Office for the iPad. Office on Windows: don't buy, subscribe pleads Redmond. Surface sales: shipment figures are not the same. A new Blackberry, a new Blackberry; and a new Blackberry funeral? The USA, security and surveillance: double standards, triple cross.



Apple Stuff
It has been a few days since the Apple share price fell off the cliff after record high income and profits were reported (sounds contradictory doesn't it?) but the critics are still piling on with a link from MacDaily News to an article by Dan Weil on CNBC (them again) who tells us that Doug Kass says that Apple is dead and he rolls out all the usual comments: more competition, profits stagnant (but he fails to mention the record figure or the 14 week reporting period) and little growth visible. Comparing Apple to Microsoft was a bit unkind.

Not all analysts are down on Apple and MacDaily News links to a video in which Brian White of Topeka has kept his $888 target price and thinks that Apple is a growth stock. See not all analysts are in panic mode.


As if by magic, an item appeared on AppleInsider concerning shipments of the iPad and other devices. I had been reading a number of Tweets that suggested (along with all the other news) that here was one more area - despite the more than 9 million iPads shipped last quarter - that Apple was failing in.

Nothing of the sort of course and it is this sort of selective reporting that has done so much damage of late, especially as the Twits do not manage to factor in all the numbers. Market share has gone down, for sure.

However a look at the market tells me that this has almost doubled from 29.9 million to 52.5 million units. Samsung has risen by over 250% but only shipped 7.9 million with all the others way behind. But then there is the question of profit. . . . By all accounts with its 48% market share, Apple has a far larger proportion of that.

The full context rather than a 140 character headline grab is much more useful.

Lance Whitney is just as bad here and reports that Apple is "shedding market share" which is a different perspective from the actual growth in units sold; and while he reports also that Samsung and Asus are "surging" the surge has brought Samsung to a figure that is about one-third of what Apple shipped. That headline might read something like, "Samsung only ships 33% of iPad numbers in a market that doubled last year." Same figures, but ain't that the truth?


Some useful notes started appearing about some aspects of Apple's business, such as the one from Allyson Kazmucha on iMore which reveals that the App Store had three and a half times more revenue than Google Play in 2012. But how can this be? Apple is shrinking, Apple market share is shrinking and no one is buying the phones or iPads (despite record numbers reported): at least that is the current refrain. Apparently not.


It has been a long time coming, but the next update to OSX may be with us soon. Perhaps. MacNN is reporting the 9th beta of 10.8.3 is in the hands of developers right now. There are no new changes nor any known issues, but those testing have been asked to examine Safari, Game Center, AirPlay and graphics drivers.

This week there were a couple of updates shipped. I reported on the iOS 6.1 update on Wednesday, sa well as XCode; and Mike Wehner also reports on TUAW that a couple of firmware updates for MacBook, MacBook Pro and MacBook Air models have been made available. This covers a battery issue that may affect some.

We have long been expecting an update to the Mac Pro and Tim Cook told users who had mounted a Facebook campaign about this last year that something was in the pipeline. Mark Gurman on 9to5 Mac reports that the current version is to be removed from sale as from 1 March this year. However, this is nothing to do with a new model. Apple has done this as the current device does not comply with an EU regulation that starts that day. Of course, Gurman speculates, a new Mac Pro may well meet those standards when it finally appears.


A few days ago we mentioned the R&D center that was to be developed in Shanghai, but Kevin Bostic has some revised information on that telling us in AppleInsider that this is a 3-building facility and it is to be used for supply chain management: a central hub to manage its southeast Asian supply partners. I had to double-check that: it really does say "southeast Asian"

Also being built is a second building at the new Apple campus in Austin TX AppleInsider reports. The article also has a number of interesting images and statistics.


AutoCAD began life on Macs then with the lower sales moved to Windows, but last year with the new uptake of OS X machines, came back. The company has also been doing a lot of work on apps for iOS devices and many of these synchronise with the Macs too. The publication for Mac users interested in this sort of software is Architosh and they have a good editorial section as well as some useful download links. Anthony Frausto-Robledo has written a review of the latest version of AutoCAD and begins by comparing it with the comeback 2011 version.

The four page, highly detailed examination of the new software is a useful read for those with any interest in this type of software (at an engineering faculty I see this fairly often). The overall view is that this is a useful version although they found a couple of shortcomings (video tutorials and materials browser, for example) and think it is worthy of consideration. [My source for this was MacDaily News.]


I have been down this road before a couple of times, but Ted Landau on MacWorld has some hints on the steps Mac users might take when the computer begins to become slow. My main problems seem to stem from the way Safari wants to keep reloading pages - I have loads of tabs open at any one time - and a related problem with Facebook, while Aperture is also a drag on resources. The article has a number of valuable suggestions, so it may be worth going through these.

While malware used to be a rarity for Macs, there are now a number of threats, especially via phishing and the Trojan horse type of attack. Topher Kessler reports on the way an analyst took the time to run through a number of security utilities and named are Avast, VirusBarrier, Sophos, Dr. Web, ESET, Kaspersky, F-Secure, ClamXav, Norton, MacKeeper, and its included Avira engine, among others. Of these, ClamXav, Norton's Antivirus and iAntivirus did not do as well as they might.


A lot of text has been wasted over the idea that Apple has stopped innovating but of late I have seen a number of patents that have been granted to Cupertino with concepts around a bike, shoes that tell the owner when they are wearing down, a new audio system that could be destined for an Apple TV and now a cash dispensing network. All of these ideas can be found (including the last) with a quick look - a slow look would be much more informative - at Jack Purcher's Patently Apple site. Another item appeared later from Patently Apple that details an industrial process. These industrial patents are almost invisible to most consumers and the financial analysts but will play a significant part in future production and products. Blink (or face the wrong direction) and you will miss these and the significance. This one concerns new machinery for creating liquid metal forms: specifically metallic glass. Glass? Glass? Why would Apple want to make glass? . . .



Half and Half
I do not pretend to understand either the stock market or patent rulings and this week despite what had appeared to be clear evidence of copying, the judge in the patents case in California ruled that Samsung had not infringed wilfully so Apple will not be entitled to the punitive damages it had been demanding, Electronista reports (among many others).

However, with other rulings, that does mean that Samsung will have to cough up a sizable cash sum ($1.05 billion), although I am sure they will wriggle on that for as long as they can. Also reporting on this was Patently Apple with a nod to full information on Foss Patents. Florian Mueller's lengthy outline and discussion do help with the overall context.


In another patent case, it appears that Google was served with a subpoena a few months ago concerning access to information to help Apple prepare one of its cases against Motorola. Assistance has not been forthcoming despite the court order and Apple is beginning to flex muscles here, Patently Apple reports
Apple can wait no longer for this crucial discovery. Google undue delay, broken promises and failure to assure timely and fully responsive document productions have and continue to prejudice Apple. Accordingly Apple respectfully requests that this Court order Google to promptly produce documents and designate witnesses in response to Apple's Subpoena.
I seem to remember that when Apple was asking Samsung for documents there were similar delays and obstructions.

The Surface release and the latest Office update from Microsoft made some headlines this week, although a number of Mac users may have smiled at the reaction of Steve Ballmer when he was asked about Office on the iPad, "I have nothing to say on the subject", Liam Tung reports on ZDNet. [My source for this was MacDaily News.] Like a lot, I think that Microsoft has seriously missed the boat on this one, as well as tablet computers in general.
Also commenting on the release and the tight-lipped nature of Ballmer on the iPad version is Kelly Hodgkins on TUAW.
Other Matters
I will link to that ZD article by Liam Tung again, as the item contains a useful amount of information concerning the release of the latest Office this week. The pricing is high and there is a push by Redmond to get everyone to move to a a cloud system and pay by the month or something - stretching out that cash cow when many users are beginning to discover it is not needed at all.


Slightly related, as the success of one is linked to the other, is news that the wunnerful Microsoft Surface is not selling as well as was hoped. Not many people outside of Ballmer's inner circle, and perhaps a few people like Rob Enderle would think that, but reality is cutting in and Brooke Crothers tells us that sales are below shipments (something that also affects Samsung we hear).

The reported figure of units sold is under 1 million which compares so well with the 9.25 million iPads that Apple sold in the last reported quarter. Other information in the article about Windows 8 (and the Kindle Fire) is not all that positive either, although if the CFO said recently that "this quarter [Surface] was a contributing factor to revenue growth in the Windows business" and only 1 million have shipped, what does that say about the overall growth?

Let's wait for the Surface Pro and see. One of the criticisms a few weeks ago about the Surface was the amount of space that the OS was to take, and Martin Brinkmann on GHAcks reports that the Surface Pro has a similar lack of space: 16 GB for the 32 GB device and 45 GB for the 64 GB one; with the 128 Gigabyte version having 83 Gigabyte of free storage. This is not a problem he writes and obfuscates a bit by reporting that it is not really GB but Gibibytes (check the difference on Wikipedia).

The lack of space is not an issue however he reports because of all the ports: users can attach any number of external hard disks, optical drives, SD cards, flash drives and I guess even a tape deck. I cannot wait for the Joy of Tech cartoon that depicts this. This makes about as much sense as the report from Matt Burns on the iPad a couple of weeks ago, that Jim Dalrymple called, "The stupidest thing ever written about the MacBook Air."

And yet, a local user who is among one of the sharper ones I read on Twitter was all for this and found the idea of devices attached to the Surface quite reasonable. The device surely is part of a different market to the iPad.


Lenovo however is reporting a surge in shipments of tablet computers, although I missed them in that table (above) regarding the tablet market from AppleInsider. Brooke Crothers reports that the company is delighted with 800,000 tablets in the quarter ended December 31, "almost an 80 percent year-to-year" growth. They are also upbeat on Windows 8.


A company not doing quite so well of late is Dell and the chairman put forward the idea not so long ago that there were plans to buy back the shares so it would no longer be a public company. To show how serious he is, it is reported by Desiree Everts DeNunzio that Michael Dell will be using his own money: $500 million to $1 billion. If I had that much, a boat might be the first on my list, not a company in a shrinking market.


Great heavens, a new Blackberry: phone and company. RIM which many people had not referred to, especially here, is now Blackberry and the new BlackBerry 10 looks almost like an iPhone or Samsung thing, Nicole Nguyen reports on GeekSugar. With few of the apps.

I followed a lot of the release via Tweets of Andy Ihnatko who was positive but realistic. They may be able to tap the market that still exists over in this part of the world of course, but some were less enthusiastic. For example, John Herman on Buzzfeed regarded the launch as the beginning of RIM, sorry Blackberry's funeral. The article ends with "Almost every BlackBerry review will end the same way: The phone is good, but is this too little, too late?"


Not so long ago there was a fair amount of publicity about the amount of taxes some companies were paying (or not paying). There was a lot of criticism when Eric Schmidt made some comments saying he had no shame about the lack of tax paid by Google and to an extent he has a point as the company uses the laws that the legislators have written. The arrogance is another matter. However Andy Grice reports on the Independent that the Prime Minister is being accused of double standards (again?) for keeping Schmidt as adviser on the Business Advisory Panel.

Odd that these accusations and the figures keep reappearing. Peter Mandelson has had several political lives and I saw him on TV today with a new Eco Car. Cannot keep some people out of public life.


There were a couple of items on security this week from UK newspapers who seem to be doing a better job than many of their US counterparts. Rob Hastings on the Independent wrote about the way the current cloud computing services are liable to be spied on by US authorities with legislation they have: "all documents uploaded onto cloud systems based in the US or falling under Washington's jurisdiction can be accessed and analysed without a warrant by American security agencies."

In some ways this is an update to the Echelon surveillance that has been on the go for a number of years, but this appears to go much further and there is another danger in that while warning of dangers to online security - cyber-terrorism - it appears that the US is the biggest terrorist of all with the new units it is developing according to Glenn Greenwald on The Guardian in a rather interesting analysis of the way the military-industrial complex is flexing its muscles these days.



Graham K. Rogers teaches at the Faculty of Engineering, Mahidol University in Thailand. He wrote in the Bangkok Post, Database supplement on IT subjects. For the last seven years of Database he wrote a column on Apple and Macs.