By Graham K. Rogers
---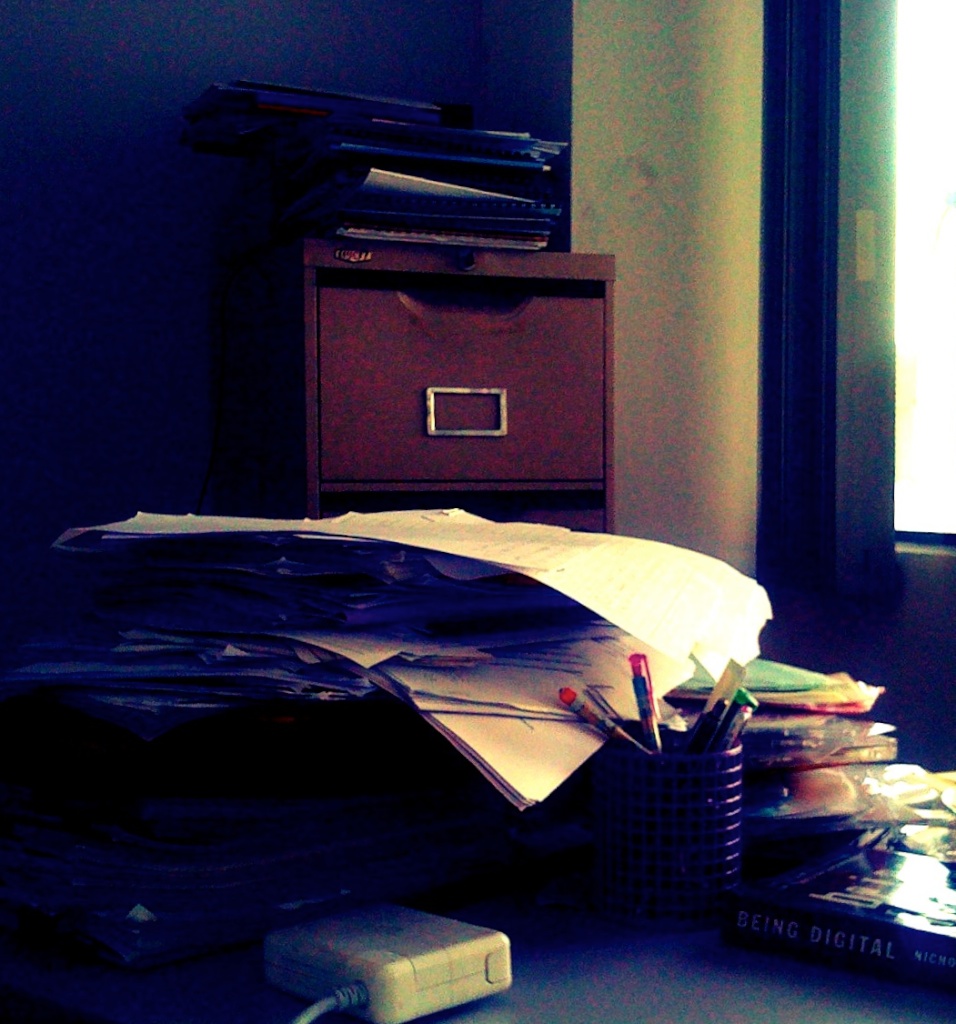 Opening Gambit
More fallout from the weekend share fall. Apple is not broken: the support team arrives. Most analysts show how little they know. Why would a Korean company like LG ramp up negative pressure? Not all Wall Street analysts are down on Apple. Even Jony Ive is under attack. iOS 6.1 released: more support for LTE; code for 128 GB device. Rumours about a 128 GB iPad: true, fake, fake, preposterous. Apple releases 128 GB iPad. Tips and hints. Philips leaves consumer electronics. Google must practice what it preaches and not steal data: UK users sue. In contrast to Apple, Amazon profits fall, sales rise, and share prices jump.



Apple Stuff
I was watching TV on Monday evening looking for information about Apple shares and there were some comments on Bloomberg, most notably that Apple was "the buy of the century". Also worth thinking about (I write these down) were the idea that Apple would have to make a statement or someone is going to have to sue them for excessive hoarding of cash; and that Apple would have to come up with a low-cost phone. I am incredulous about the first and yawned when I heard the second

These are ideas that have been aired before, but in the last 12 months Wall Street and its talking heads have been wringing their hands over that cash. In the articles I wrote at the weekend I mentioned the NYTimes and their implied demands that the money should be used to pay workers more and improve conditions (in factories that Apple does not own), but I also remember that Greenpeace was also wittering about the cash when it came to green products.

Maybe they will have to use some of it (see comments on Shanghai below), but I do not expect Apple to bow down to the demands of Wall Street just like that: and that was another comment on Bloomberg . . . to the effect that these West Coast people think they do not have to play by the same rules. That was said as a giveaway line, but it expresses more arrogance from the East Coast than is possible on the West.


I later saw the same comment concerning the cash in an item by MacDaily News who have a transcript and a link to a video of the segment, telling me that the speaker was Larry Haverty, portfolio manager at Gamco Investors, who also said about the low cost phone: "but the mass market can't afford $600-$700 products. Do not put your money in the hands of this man. He hasn't got a clue about Apple or what it is. Cupertino has never done "mass market" and is not likely to start now as they can barely fill demand for the current iPhones.

Within a short time of the market opening Apple stock had jumped $8 and continued its rise hitting just under $450 when I checked Tuesday morning. When trading opened it was up to $458 at the next day's close: creeping up. The selling at the end of the week may have been triggered by computer algorithms and this method of adjusting stock holdings has caused a number of market problems in the last few years. About time real people used their brains to make decisions.


I had a look at the weekend about how I see some of the problem, and others have also taken time to have their own pro-Apple rants (as one person commented on mine). Kate MacKenzie on PixoBebo makes some excellent points concerning historical causes for Apple's stock market problems, and I rather like one in particular, when she writes, "Apple innovated and disrupted, while others came in to claim the territory."

Kate has an item on Mac360 in which she takes a similar line to the one I took in my weekend articles with a nice comment that "Apple is and always has been a lightning rod for negative energy". I shall link to my articles again as the hits are useful:


With all the lack of growth that some of the critics are complaining about, it was interesting to read an item by Kevin Bostic on AppleInsider in which he reports on the plans for an Apple R&D center that will be set up in Shanghai later this year. With China as a major area of growth for the future, Apple s increasingly Asia-bound which some critics may not have noticed.


There was an odd story that Patently Apple repeated concerning LG and the displays it produces for Apple. We are told that "LG Display has reportedly stated that they're working to reduce their dependence on Apple due to the companies "bleak future forecast."" Note however, that the source of this was in Korea where Samsung holds sway and this may be part of the pressure that that company is piling on. Perhaps Apple should remove all dependence from South Korea and find some less duplicitous sources.

Patently Apple includes a link to an item by Philip Elmer-Dewitt who is also commenting on the way so many appear to be "piling in on Apple of late". I am apparently not alone (of course).


And then an item from Robin Harris on ZDNET (find it yourself) that takes attacks on Apple to a new level with an item headlined, "Is Jony Ive killing the Mac?" The specific items that he cites as problems with OS X are not really Ives' area, so this looks just like a headline-grabbing bit of padding from ZD. My source for this was MacDaily News who have some suitable comments.


With all the negativity, it was nice to find a couple of positive outlooks on the long term. Neil Hughes on AppleInsider examined a Deutsche Bank analyst's outlook who has kept his "buy" rating all the way through recent months, partly because customers become tied in to the ecosystem: what he calls the "stickiness" of iOS. I was explaining this to a former student, now a Deputy Dean at the university, as a reason I stick to the iPhone, especially with the synchronisation across devices. As well as phones, the analyst factors in the way they are used, especially the purchase of apps.

This view dovetails neatly with comments from Daniel Eran Dilger on AppleInsider regarding iTunes software that is now reported in a different way. As I have mentioned in the past about this constant flow of income, he reports that it shows what were hidden billions of dollars in revenues. And with the locked in users (stickiness) this is likely to continue.

In addition a Barclays analyst (Ben Reitzes) suggests that the Apple quarterly earnings call. . . "deserves another look" Neil Hughes reports on AppleInsider. He cites, "strong cash flow, and a conservative margin outlook" as well as expected new product releases.


Overnight Monday, Apple released iOS 6.1 and this was featured on many sites: all around 1am when I was sound asleep. I saw the news first in an Apple press release after breakfast, which itself is unusual for an iOS update. I downloaded it directly to the iPhone in a few minutes: it is all so much easier these days. Apple's information tells us that
iOS is updated iOS to version 6.1, adding LTE capabilities to 36 additional iPhone carriers and 23 additional iPad carriers around the world, so even more iPhone 5, iPad mini and iPad with Retina display users can experience ultrafast wireless performance to browse, download and stream content at blazing fast speeds.
There are two links in the page to carriers that have LTE for the iPhone and the iPad, but Thailand is not shown. After the iPhone I updated the iPad and saw that the download was some 76 MB.
Despite being told by Randy Nelson on TUAW that there was an update to Xcode, I did check but on my Mac there were no updates reported as being available. However, at the office the iMac did have the Xcode update.

While it is not wholly related to Apple there are some implications in the news from Kelly Hodgkins on TUAW (and others) that the H265 video codec has been approved. Most web use currently is with the H264 codec by the newer standard reduces the bit rate considerably. This could of course help an Apple TV. . . .
Along with the other updates to iOS the version that runs on Apple TV (that little box thing) also had an update and Josh Lowensohn reports that as part of that version support for Bluetooth keyboards was included. Whatever next? . . .

Rumour time: with a confirmation. With the release of iOS 6.1 the parsing of the code suggested a new 128 GB iPhone which I mentioned on Monday while others also brought in the idea of a 128 GB iPad which made a lot of sense. Mark Gurman, on 9to5 Mac had new models listed, designated "Ultimate" and there are also some photos (from 9to5 Mac) that purport to show the backs of the two and the similarities. An update reported that "pricing is in line with a higher storage capacity, coming in at around $799 for the WiFi-only model and $929 for the Cellular-compatible model in the United States."
However, a later posting by Josh Lowensohn suggested that the pictures might be fake. Or maybe not.
There is also the wonderful article from Adrian Kingsley-Hughes on ZDNet (note another ZDNet article referenced in this Cassandra) who writes, "There are rumors circulating that Apple is preparing to release a 128GB version of the iPad, but given Apple's past track record, this is highly unlikely."
Late Tuesday evening there was a press release from Apple confirming a 128 GB iPad with Retina display:
. . . a 128GB version of the fourth generation iPad with Retina display. The 128GB iPad with Wi-Fi and iPad with Wi-Fi + Cellular models provide twice the storage capacity of the 64GB models to hold even more valuable content including photos, documents, projects, presentations. . . .
This will be available starting Tuesday, February 5. 9to5 Mac had the prices exactly right (above).
I wonder just what track record Kingsley-Hughes was referring to, and if this is why so many others get Apple so wrong, so often? [An update in the article at least notes that the iPad 128 GB was announced.] Preposterous indeed!
A speculation from Scott Stein suggested that the days of the 64 GB MacBook Air are numbered, although comparing the Air and iPad with a Surface is not wise, especially considering that device's massive loss of space for system files. Brooke Crothers for example explains that the 128 GB Surface has actually only 83 GB of space (and that is from Microsoft). Others report more space for Windows 8; and then you need software. On that Surface/Air comparison, Scott Stein misses a couple of minor details: the MacBook Air uses a full version of OS X, has more space available for data and is aimed at a different type of user.

We still have room for tips and hints and this time Christopher Breen on MacWorld has a useful look at Time Machine and some of its new tricks with Mountain Lion concerning redundant backups. Once I had run a couple of disks in parallel for a few days, I removed the older disk that was full and now only backup to the new (larger disk). Should I want data from the old disk, I would have to re-designate it, although my plan is to run for a few months and then consider reformatting the older disk.
Another useful hint comes from Topher Kessler concerning user switching. Although I have looked at the way key combinations can be used with OSX, he has a new one for us: quick user switching. I usually do this with the menubar item, but for those not wary of Terminal, this can be set up to work by key commands and Automator.

A side note to Apple and its former CEO who was well known for having kept to a fruitarian diet for a while. Ashton Kutcher who is playing Steve in a movie just released to fairly good reviews (except from Woz) says that to try and get into the character, he tried the diet and ended up in hospital with pancreas problems. We are reminded by Mikey Campbell that it was cancer of the pancreas that was the start of Steve Jobs' decline. Life is littered with wishes that we could turn back the clock.
Half and Half
The Dutch-based company Philips that has been one of the consumer giants for years and recently produced the interesting Hue lighting system has pulled out of the consumer business entirely, Sam Oliver tells us on AppleInsider. It is reported that Funai will handle that side of the business, including Hue.



Other Matters
A while back it was reported that Google had been naughty concerning the way it had misused cookies in Safari. Google denied the suggestion that it was acting in anything other than good faith (do no evil, Oh yeah?), but still managed to collect much private data. Simon Duke in the UK Sunday Times writes that "Apple customers in Britain have begun to seek compensation": Google is being sued. Full access to the article needs a subscription.

I later found a better link that covers the same story from Josh Halliday in the Guardian who quotes a lawyer as saying, "It is particularly concerning how Google circumvented security settings to snoop on its users. One of the things about Google is that it is so ubiquitous in our lives and if that's its approach then it's quite concerning." Do no evil? Oh. Yeah.

It was interesting to find another article citing Google, and Twitter, from Daniel Terdiman that examines the revelation that when faced with government requests for data about users, Google complies with 88% of these (Twitter with 69%). If these companies are complying with the laws, then the laws are seriously wrong concerning privacy.


Last week I was disturbed to read of a student kicked out of Dawson College for allegedly checking and reporting, then checking again, weak security on a college site that students use for admin purposes. The college have issued a statement as shown on Help Net that seems to deny the reason was the detective work on the flaw that was found, but because he probed other areas. I am still scratching my head on that because if there are flaws it is in his nature to check them out. Not according to Dawson College.

However, to ease the problem a bit, he now has a number of job offers including from the company whose security hole started the ball rolling.


In the light of Apple's share price falls, one would think that if another company reported lower profits, rather than the same record breaking profits, its shares would fall. Not so. Amazon, we are told by Charles Cooper, missed analysts' earnings estimates (like Apple) for the fourth quarter; net income fell 45 percent to $97 million; and then the shares rose from $222.92 to $260.

I really do not understand this.



Graham K. Rogers teaches at the Faculty of Engineering, Mahidol University in Thailand. He wrote in the Bangkok Post, Database supplement on IT subjects. For the last seven years of Database he wrote a column on Apple and Macs.