By Graham K. Rogers
---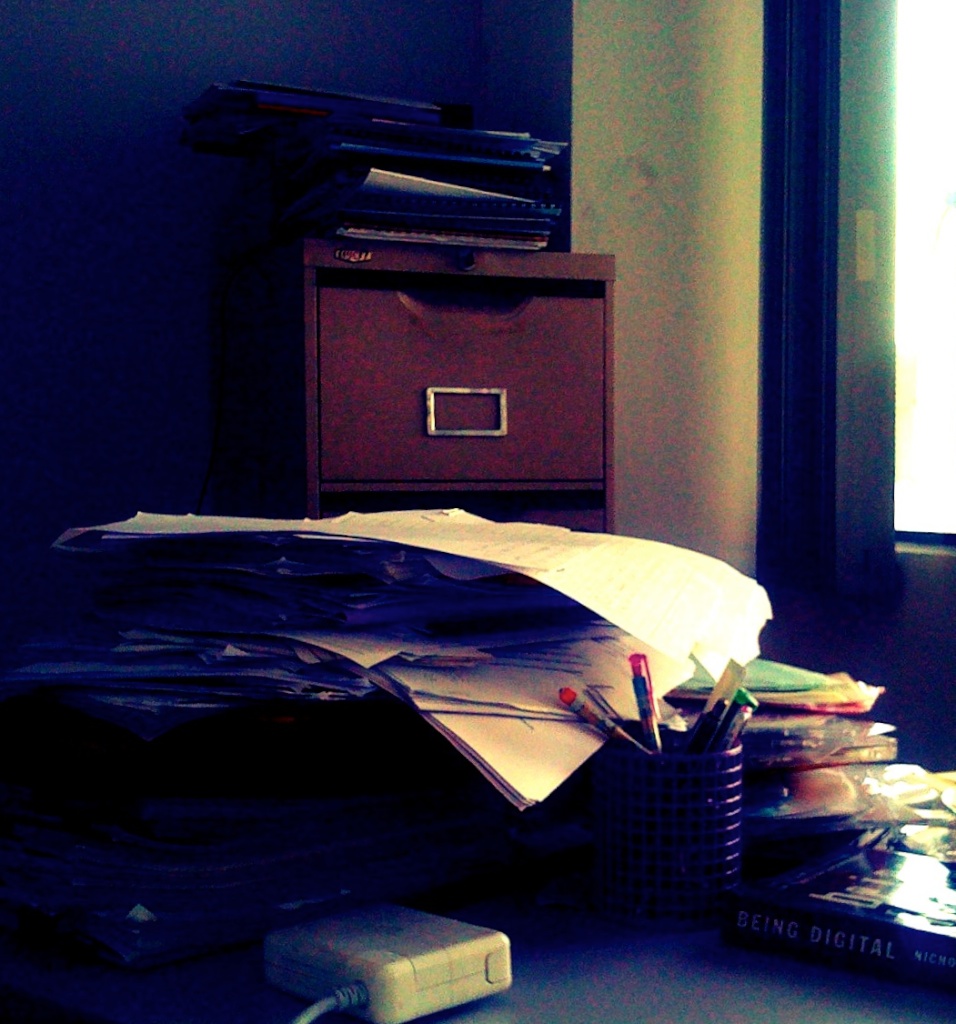 Opening Gambit:
The usual rumours and more with speculation from online sources. Chip supplies to come from two companies in Taiwan (and none in Korea). Sales of iPads rather high if Tweets are to be believed. Apple patent on wind technology. Tim Cook: salary, no stock awards gives $4.17 million. Hints for iPads, Macs and iTunes. Microsoft to expand their numbers of empty shops: photographic evidence. EU, Samsung and fair use of patents: it may cost them billions.



Apple Stuff
There have been a number of unconfirmed reports and rumours about Apple production changes in the last couple of days.

There has also been a rumour about a new product to be developed in conjunction with Intel: a Bluetooth watch: "1.5-inch OLED screen from RITEK subsidiary RiTdisplay" and it may ship in the first months of 2013 (Electronista).


While it is known there will be a new production facility for Apple in the United States, what will be made there is still up for speculation. Several sources I read in the last few weeks suggested the MacPro, although I do not think this is favourite because the numbers involved could be relatively small. Also not on my list, especially as this is so easy to ship because of its size, is the Mac mini. However, AppleInsider are reporting that this may happen. The article notes that Apple should sell "1.4 million units by the end of 2012, and will be up 30 percent year-to-year" Another rise to 1.8 million units is anticipated for 2013.

Related to supply and demand, MacNN are reporting that there is great demand for the iPad mini and that shipments are apparently falling behind, with a one week delay in shipping. That should have the analysts wringing their hands and crying out, Woe and Alas.

Linked to the manufacture of the iPad and iPhone are the ARM chips that are used, and as Apple is not really all that happy with Samsung who make the chips, then copy the products, it seems prudent to make a move away from South Korean manufacturing. This has been rumoured for months, and Electronista added to this on Wednesday with a comment that (as has been suggested before) Taipei will be the beneficiary of a move, but this time Unimicron Technology Corporation is named as well as TSMC: the other company expected to pick up the slack.


The iPhone is still being rolled out in some countries and this week, Joseph Keller on iMore reports on the latest series of arrivals which are mainly in Africa, but also Vietnam, although some phones had already gone there from Thailand.


Sales of iOS devices are believed to have been rather good for Xmas in many places, although for some countries there is till time before New year so the figures may rise. Kelly Hodgkins on TUAW is sharing some fairly unscientific date - indicative as it is - on the use of the iPad and its first Tweet: "the number of people proclaiming this is my "First tweet from my iPad" eclipses those tweeting for the first time from their Kindle Fire, Nexus 7 or Surface tablet." Are we surprised?

Also using the same sources is Bryan Chaffin on The MacObserver, who comments that there were "nearly four times as many people tweeting from their new iPad as the next three devices combined." Bryan also mentions the quasi-research by Gene Munster a while back on the number of iPads sold to the zero Surface tablets.

Perhaps a little more scientific (or less speculative) is an examination by Chitika, who monitor advertisement impressions: the number of clicks. They looked at a week in early December but only in the US and Canada and found that 88% of all use is from iPad users. There were slight gains by Kindle tablets and the Galaxy now taking 4.25% and 2.65% respectively. The graph does not show the iPad. If it did, some of the smaller players might be lost. [MY source for the link was MacDaily News.]


We occasionally see reports about the new sites that Apple is developing, like Albany in Texas and others. One of the areas of interest is the way Apple is to generate electricity, using green technology of course, and its wind turbine generators are of particular interest as, unlike the usual setup in which the rotating blades drive turbines to generate power, a new patent granted to Apple shows that the electricity is to be generated using heat energy, Mikey Campbell reports for AppleInsider.

The rotational energy is converted into heat, not mechanical energy, and this is stored in a fluid medium and used when needed, so that the generation of energy is not wholly dependent on the wind.


Poor Tim Cook. According to Sam Oliver on AppleInsider, the salary paid to the CEO will be down to $4.17 million as there are no stock awards. As everyone went crazy with the numbers last year when the stock awards were made, parsing that into magical numbers, without considering the number of years these awards were spread over (and were contingent on Cook remaining at Apple for all of that time), this needs publicising by all those who made those assumptions last year. Of course it won't be.

That information came from the proxy statement that Apple issued preparatory to its next financial report for the financial year, Mike Schramm writes on TUAW. As well as Cook's salary, there is disclosure about Bob Mansfield's enticement package and notification of the first shareholders' meeting of the year in February.


With the number of new devices sold and given as presents, there are expected to be a lot of new users who will want to know how to use more than Twitter I expect. Serenity Caldwell on MacWorld has a useful article aimed at these new users: "Get started with the iPad and iPad mini". This is a hefty 4-page article which starts by running through device basics; then data transfers; activation and setting up, including iCloud backups; and controlling the interface as well as buying apps.

Also providing some user advice, and this will also be useful for some new users, is Topher Kessler who has keyboard shortcuts - key commands - for iTunes 11. Taking this all a couple of steps further, especially for those of us with out of warranty iPhones, is Allyson Kazmucha on iMore and her DIY guide to repairing the iPhone 4S, with a dozen different problems covered.


During the floods last year, as the small Thai Navy boat pulled up outside to rescue me, the Mac and the dog, I dashed down the stairs into a lounge full of water, but forgot that the iPhone 4 I had then was in the pocket of the shorts I was wearing. By the time I realised, it was too late and in any case I was too busy. MacNN report this week on something that would have helped: a waterproof case from Mophie which is "a polycarbonate housing for an iPhone with a 170-degree wide-angle lens". As the case protects up to a depth of 5 metres, that would have worked fine for me as even by the gate it was only up to my chest.


It is not often that I mention games here, but Mike Schramm on TUAW was so taken by an app that he thinks is brilliant but is likely to be overlooked: Battle of the Bulge, by Shenandoah Games. He has a fairly good look at this and his article is worth reading, and for good measure, I have the link to Battle of the Bulge here (as he does in his article). And, whoop-de-woo, it is in the Thai store ($9.99).


As we are all a bit light this Xmas week, another game report came my way in a text by Richard Byrne. The app is a virtual zoo and is aimed at younger students. It is available for the iPad and the iPhone (different prices) and a number of Tweets suggested this was highly thought of. A neat little feature of Pocket Zoo HD is that as well as the cartoon-style panels, there are live web-cam links.



Half and Half
There was a great fanfare on Wednesday when it was announced that Microsoft were to expand their ventures in retail even more in the next months, Roger Cheng reports. So far they have not only copied Apple on this as well, but have made sure that the outlets are within a short distance of existing Apple stores. Roger Cheng's report adds: "Microsoft is attempting to emulate Apple's wildly successful retail push, which has created a network of stores that command impressive foot traffic and sales."

Ah, but then the reality cuts in.

We had just followed a link from The Loop to an item on ParisLemon that has a back to back (well, top to bottom) comparison of pre-Xmas views at Apple and Microsoft stores. Do you think anyone at Redmond actually notices; or are they all so scared of chair-chucking Ballmer that they keep telling him his new clothes are just wonderful.

It is similar here. I saw that the Apple iStudio stores were packed out on Xmas Day (shops stay open here) but the Nokia and Blackberry stores right next door were sparsely attended: more staff than customers. It was the same in the department store: Apple section busy, staff twiddling their thumbs elsewhere.


Reality is also cutting in, in Europe, with the way that Samsung has been abusing its position with FRAND patents and now, as Patently Apple comments, the poor little good guy routine is not working any more, especially with the latest lawsuits in Korea against both Apple and LG.

There are also comments in a similar vein concerning the FRAND abuse in Europe with a suggestion that Samsung - and Google - could ultimately be fined billions. Charles Arthur on The Guardian is obviously thinking in pounds, but that would convert to a higher number of dollars (at least for now). Google is in the dock apparently for the way Motorola attempted to ban sales of Microsoft's Xbox 360 through its use of SEPs (standard-essential patents) relating to Wi-Fi and the H.264 video standard.

There is also a seemingly hypocritical point in the article from Samsung about the use of SEPs. On the one hand Samsung insist that they are "committed to licensing our technologies on fair, reasonable and non-discriminatory terms", yet the article reports that they continue to "seek sales bans via SEPs in other parts of the world, including the US, Asia and Australia."

In my house that was called having your cake and eating it too. [My source for this was MacDaily News.]



Other Matters
It can hardly be a surprise, but when HP recently reported taking a massive hit for its takeover of Autonomy with a claim of falsified figures being aired, this had to go further. Casey Newton writes that HP is reporting that the Department of Justice has opened an inquiry into this.



Graham K. Rogers teaches at the Faculty of Engineering, Mahidol University in Thailand. He wrote in the Bangkok Post, Database supplement on IT subjects. For the last seven years of Database he wrote a column on Apple and Macs.