By Graham K. Rogers
---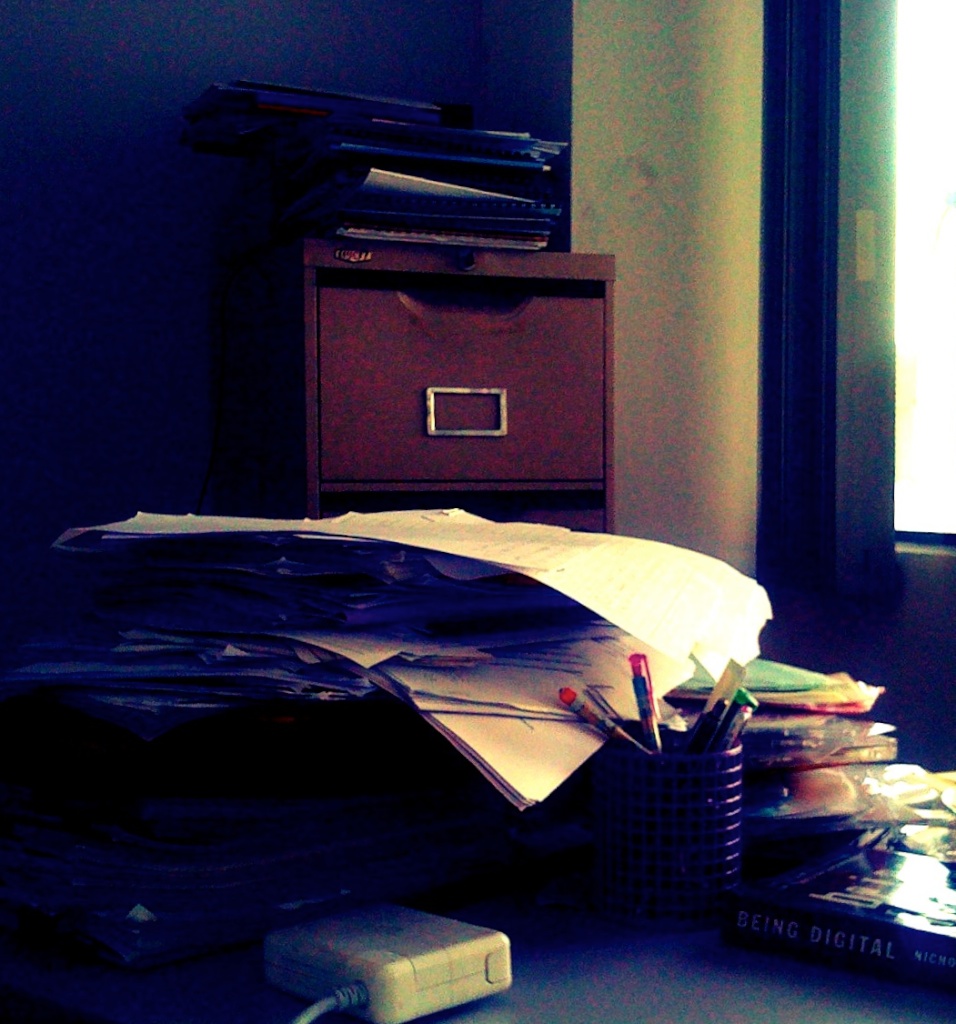 Opening Gambit:
Happy Xmas to all. Apple and copyright on books. Apple and uninformed Wall Street. iPhone 5 impact: $75 billion for 2012. Maps apps - ups and downs. Bye bye, The Daily, hello Wall Street Journal. Tech comments, hints and tips. Patent News. Notifications Center, RSS and NetNewsWire. A reminder about David A. Huffman and Huffman coding. The CD is dead.



Apple Stuff
As it is Xmas, I wish you all the best and hope you get all the Macs, iPhones, iPads or iPods you asked Santa for. Or? And.


Just to get us into the Xmas spirit, there is a grinch by way of a UPS man in Texas who went to a house with a package, then stole an iPad previously delivered by a FedEx man, MacDaily News reports. All on video too. A seasonal employee, he has been fired. I also hope he has been fingerprinted and photographed. In a later article by Chris Matyszczyk it appears that he was. This article also comments that UPS did not apparently respond until the video was uploaded to YouTube.


Looking through the links on Sunday morning (see below), I saw in an item by Mel Martin on TUAW that a new, free publication from NASA, called Hubble Space Telescope: Discoveries, was available on the iBookstore. As I have a number of apps from NASA, this would do too, I thought. Well, no. I was informed that this was not available on the Thai store (Magical Mystery tour and Winnie the Pooh are) and would I like to try the US Store. Not a chance.

A local user also enthusiastically Tweeted the news but followed it with my caveat. He may not have realised as he does have access to the US Store but most here do not and will miss this interesting and useful scientific resource.

One resource that is available here, but only via the Amazon Kindle store (it is there, I checked) - so quite how copyright and the iBookstore comes into play here, I do not understand - is the MacWorld iPhone 5 Superguide. And just to put that copyright stuff in more context, MacWorld sell a PDF version and an ebook bundle (ePub/MOBI/PDF)

Also providing a resource for new MacBook owners (sic) is Dan Ackerman on CNET, although as Apple doesn't make a MacBook (MacBook Pro, dears), the 6-page article had some dubious suggestions which are clearly personal observations, and the text needed some spell-checking, it might be an idea to pass on this. His ideas on the Mac App Store also need some qualification: it may be cheaper to buy applications if you shop around, but the apps in the store are safe to download and updates are easier to install.


Also Sunday morning I had a look at the Macalope on MacWorld, who could have copied my recent ideas on the way Apple is dragged through the mud by so many writers who really don't have a clue. Note I am not claiming that the Macalope is copying, it is just that this stuff appears so obvious to long-time Apple followers and, well, great minds think alike.

The columns begins with "What is it about Apple that causes people to lose all sense of perspective?" which is just the sort of thing I have been discussing - at least before I stopped the Seeking Alpha downloads - and then the article adds, that it is "astounding . . . how many decisions on Wall Street appear to be made on little information". You see where I am going with this? Great minds. Read the Macalope and the specifics he brings up to demonstrate the utter rubbish out there.

Also on a similar track is Kate MacKenzie on PixoBebo who notes that almost all of the competition facing Apple are losing money, big time, while Apple (that failing, beleaguered startup in Silicon Valley) makes money hand over fist and has a pot of cash to prove it. The solution is clear: Apple's profits must go down. But the others' profits must also go up.

But then, here is an interesting comment from BGR on the disappointing performance of Apple of late (sarcasm intended). It is estimated that the impact on the US economy of the iPhone 5 is estimated at $75 billion for 2012. There is a breakdown of where this comes from in the text. My source for this was MacDaily News.

Related to the way the money comes in is the market share, although some make far more of this than is really necessary: market share does not equate with profitability, something the androidettes cannot grasp. Nonetheless, Kantar World Panel is reporting that "Apple has achieved its highest ever share in the US (53.3%) in the latest 12 weeks" and then to show how meaningless it is, adds, "Android retains the highest share with 61% of the market, up from 51.8% a year ago".


On that pot of cash, one of the advantages of all those greenbacks is that Apple can spend money on new toys and new buildings without much of a worry. One new building is going up in Albany, Texas, and Neil Hughes on AppleInsider has some photographs. If there are only to be 3 floors (as appears from the images) the amount of steel in there suggests that internally a lot of weight is going to be supported.


Cash seems to be a problem over the Jobs' family yacht as the designer is in dispute as to how much he should be paid. It is 6% of the cost price and there seem to have been some savings. He wants 9 million Euros, the family say 6 million. The lawyers are arguing it out, with a court order issued, Sam Oliver (and many others) reports.


What was the first Mac laptop with a touch screen? Trick question. It was the eMate 300 (eh?) from 1997 one of a number of machines that Apple produced based on the Newton, Benj Edwards reports. Not many people were able to buy these, but I have seen one in Bangkok. I had to go back a bit but I saw this in July 2007 at Central World where the iStudio had a show on. The device was a forerunner of some Apple notebooks and was comparatively cheap. There was also the hint of an education strategy and the whole thing makes an interesting footnote to the subsequent history of Apple.


A lot of comments were made when Apple dumped Google data for Maps and used their own. Shortcomings were indeed found, and it may have caused (among other things) the early exit of Scott Forestall, who is still employed at Apple for now, but doesn't do anything: what is called here, an Inactive Post. When Google's own Maps app appeared there was much rejoicing, celebration and the prediction that all those users holding off would now download iOS 6. Wrong.

There was a slight rise of 0.2% (hardly a rush), but when the doors were opened in China - apart from there being no one outside the doors - the upswing in iOS 6 use was 29%. And no one was outside the doors as there was no point: a new ordering system meant that only pre-orders were served and those were limited: most also being delivered to homes.

As a note, both those points were erroneously reported by Wall Street analysts: the immediate rise in iOS 6 downloads, which did not happen; and the lack of crowds in China signifying no interest. Both were wrong, but no one bothered to retract their articles. There is a comment on this by Chris Neiger on The Motley Fool, although as MacDaily News points out, not all of the media were wrong.

I must admit that with my first look at the Google Maps app, I was distinctly underwhelmed. I also checked one of my bugbears with the Apple maps app and saw that it had still not been fixed, while other things are better, so some things are improving in that area, but only if you avoid listening to the hysteria of the bloggers and those who need the hits to appear relevant.

That error annoying me is that the Bukkhalo branch of the Bangkok Bank is shown in the middle of the river, beside the Rama 3 bridge. I assure you, there is no bank there, although I do have a photo of the Government Savings Bank boat-bank that plies the waterways, but that was a few months ago and up nearer to Pinklao.

Google Maps satellite view is still showing a slab of concrete outside my window where I can see an almost completed BTS station: that image is over a year old. To their shame, Apple is also using the same data for their maps app, but that in itself is revealing: Apple wrong, Google better? Not here, it ain't.

Also having a look at the differences is Kate MacKenzie on PixoBebo who writes about her comparison. Google maps is the winner by a nose, but the real winners are iPhone users. And as a note, she mentions the Traffic and data. Try to access that here and while the traffic densities are shown (no difference on or off with the Apple app), the public transit information is not available in this region.


On the iPad, I saw that The Daily has a notice saying farewell to its loyal customer, but in the meantime, another Murdoch publication has decided to stop holding out and Derek Kessler reports on iMore that the Wall Street Journal will be available on the iPad and Apple will be taking its 30% cut as it does for all (including Microsoft we hope). The layout is not adventurous at all, but Derek does compliment it on not following the lazy approach of other magazine apps, with "PNG/JPG images that many publications are unfortunately vomiting into Newsstand." Right on: give these guys a new medium to do their stuff with and they copy and paste the print output. Yawn.

Interactive, touch, multimedia? Remember?


Another longtime news magazine, Newsweek, has its final print edition out and the cover (like The Daly on the iPad) has an early release of its last cover (Charles Cooper).


There was a fair amount of hand-wringing last week when Apple applied its ruled to an interesting Kickstarter project and it looked as if it would have to fold. In the days that followed (and with the bad press) Apple looked again at its rules concerning the "Made for iPod" program: the charging device in question had both Lightning and the older 30-pin connectors. And the guidelines did not allow this. According to Jacqui Cheng on Ars Technica "Apple has reviewed the specifications and has apparently reversed course on those restrictions. . . ." Sensible.


Apple warranties in Europe are under fire again with Italy levying another fine on the company, Sam Oliver reports on AppleInsider, because of "unfair commercial practices" perhaps related to the earlier dispute.


I had a cri de coeur from a local user Sunday lunchtime concerning his Apple USB mouse: the one with lots of buttons. In haste he had shut the car door on the cable. While it had not appeared to be broken, when it was connected, he was told that the voltage was too high, so it had been disconnected. I guessed that the smaller internal cables had been damaged and there was a short circuit: back to the computer and not on to the mouse. Nice to know that the Mac rejected it and closed the hatches: the alternative could be internal damage.

Another question from a long-time reader (going back to the Database days - the reader, not the question) came a few months ago when a new external disk he bought was not showing more than 2.2 TB in Disk Utility. It turned out that there was a limit imposed not by Apple but by the hard disk makers as some systems cannot read such large devices (think FAT32). Now Topher Kessler explains some more of the background to this restriction and adds that the most modern drive enclosures appear to be able now to deal with the larger sizes.

Also by Topher Kessler is a useful article on the built in VPN that comes with all versions of OS X. It may not be useful for all, but there are some points that some might want to look at.

As well as privacy and security, the VPN may be used by some that want to circumvent restrictions put on networks by certain governments. Steven Sande reports that, apparently by accident, Apple's use of HTTPS makes it impossible for censors to block users searching for some apps. He adds that this liberality may not last.

A question to Dave Taylor covered something that has been irking me for a while: friends (with all the best will in the world) on Facebook keep sending me requests to join games. Dave has the (not so easy) process of how to stop these requests.



Half and Half
Despite a moment in Europe last week when it seemed as if Samsung was taking a breath, it is full speed ahead in its patents battle with Apple as iPodNN report that in South Korea, the company is suing Apple for the Notification Center. The report say that it is not known "if the patent Samsung is asserting is one of its own or the one Google now holds for similar technology", adding that "Apple's implementation of the basic concept is somewhat different from either Samsung's or Google's version" although it is Apple's own take on the concept.

I must admit that while it is useful on the iPhone, I now hardly ever use it on the Mac. I thought it would be useful as a way to replace the RSS feeds in Safari that Apple dropped with Mountain Lion - no explanation there at all - but the couple of applications that I tried as substitute were not satisfactory: the first because it inexplicably lost all the feeds I entered (twice); while the second was not useful as Notifications Center can only display a maximum of 20 items. As 50 or more might come down, I lost most.

I ended up reverting to the method I had used when RSS first appeared, albeit with a different program. NetNewsWire, which is what I use now, is like a browser that handles feeds; or is that a feed reader that browses. A bit of both really as if I enter a basic URL that page will display; and if I use it that way, it shows if there is a feed to subscribe to. As I look through this, I also see that there are iOS versions too: from NetNewsGator. All versions are free with ads, or may be purchased.


In other patent news (or patent litigation news) Patently Apple reports that a General Electric patent is being used by a patent troll to sue Apple over a way to assign codewords using a variation of Huffman coding.

Wait, I know what that is. In the Scientific American issue that deals with the Internet (and has the real Al Gore information) there was also a piece on David A. Huffman who came up with a way to assign data as part of a grad assignment at MIT. His adviser and others had struggled with this for years, and when Huffman put forward his theory, the prof said, Is that all there is to it? Incredulous that Huffman had made it all so simple. I am pleased to see that the original article by Gary Stix is available online and it is as inspiring now as it was then.

A Google search for Princeton Digital Image Corporation will show that it has been actively suing a number of the top names in IT and Apple is just the latest.



Other Matters
It is not only Apple thinking about internal redesigns as we have seen for the newest iMacs and the 13" MacBook Pro with Retina display. Epson had a look at some of their printers because size does matter, particularly in the modern home environment where space may be a at a premium and modern shelving sections may limit where printers can be located.

The company came up with a 40% reduction target and started work, cutting the size of the main board by 30% and redesigning the print carriage, by re-siting the ink cartridges.


For a number of years, I have been downloading music from a couple of classical music sites: Classics Online and Pristine Classical. While Classics Online provide downloads of current recordings, Pristine excels in remastered tapes and old disks (like 78 rpm records), such as those by Klemperer and Fürtwangler that it makes available. One of my favourite recordings is of a 16-year old violinist named Yehudi Menuhin with a 26-minute masterful rendering of Mozart's 7th Violin Concerto.

In the current newsletter from Pristine, there is an interesting item concerning sales of CDs which they now recognise as beginning to struggle. A graph shows the picture quite clearly: downloads rise relentlessly while in the last year, sales of recordings via the medium of CD have shown a significant drop.



Graham K. Rogers teaches at the Faculty of Engineering, Mahidol University in Thailand. He wrote in the Bangkok Post, Database supplement on IT subjects. For the last seven years of Database he wrote a column on Apple and Macs.