By Graham K. Rogers
---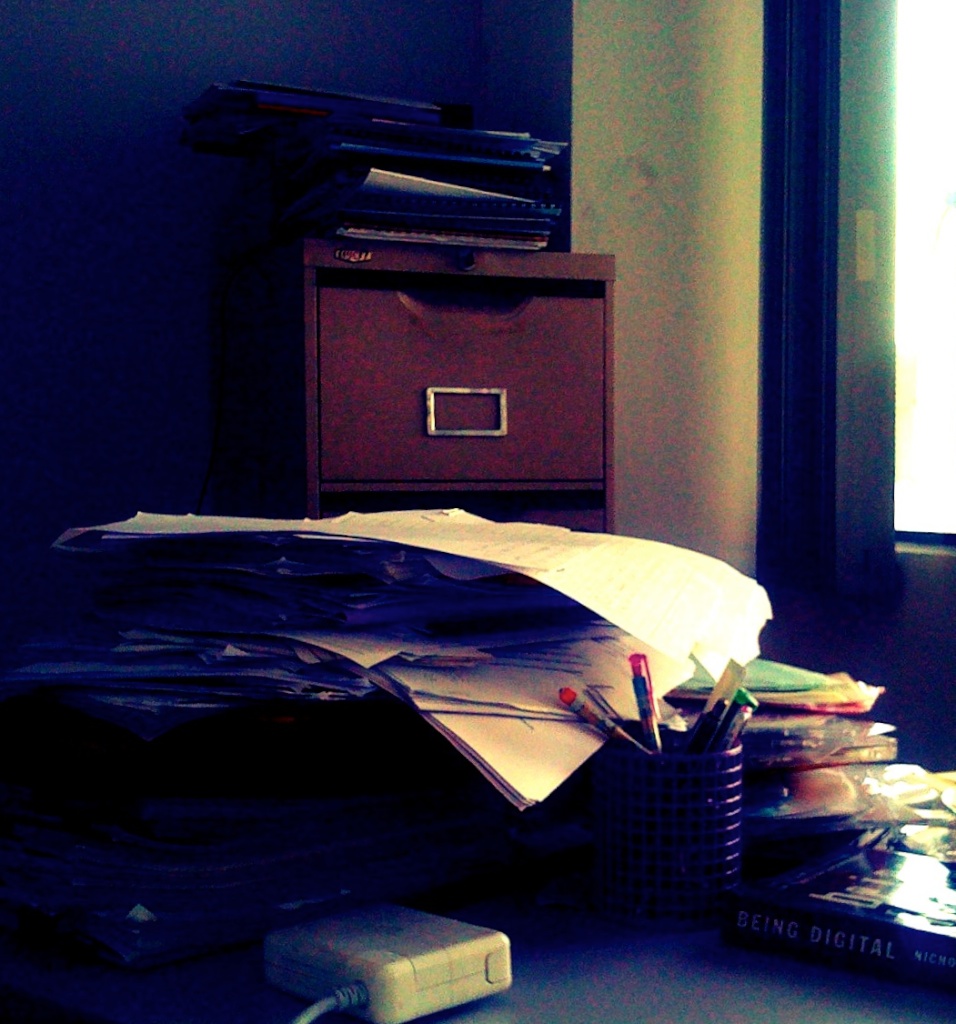 Opening Gambit:
Investors, analysts and their odd picture of Apple. The Apple Tax. Made in America: which Mac will it be? The Register shows Apple had the wrong maps data for the right reasons: blame Victoria. Apple, Samsung, and power in South Korea. Mobi Lens system imminent release. Microsoft's rumoured Office for iOS is irrelevant. Historical ladies and technology: Hedy Lamar and Ada Lovelace. The UK lurches towards diminished privacy with planned Internet controls and a DNA database. Time's Gadget of the Year: iPhone 5.



Alpha Stuff
All through the last couple of weeks I keep connecting to pages that tell me that Apple is doomed: the stock is falling, the stock is falling. And each analyst then tells me (and presumably some really dumb investors) what is wrong, when there are certain facts staring them in the face that they choose to ignore.

On that very theme, Mark W. Bertolin of Seeking Alpha comments that the noise is muting any clear picture. He takes a great deal of time to run through the problems and - complex as it all is - makes some of the points a little clearer, but in the end he is unequivocal, "We remain strongly convinced of our long Apple position."

And then I came across an item from Hawkinvest who are a perfect example of Bertolin's "noise" and point out the way many are looking at the world of Apple through the wrong end of a telescope. The item begins by describing the atmosphere in Apple retail outlets with "crowds who are very passionate" about the products. But the problem that the crowds have, the article declares, is that, "If you walked into this without any stock market knowledge, you might think that Apple shares would be trading at very lofty valuations," while the market analysts take no notice of that and only fret about the volatility, the charts and the loss of innovation. Hawkinvest, like Bertolin, dismiss much of the fear-mongering and suggest that there is solidity in Apple: just wait and see.


Also taking a much longer term view is Saibus Research (via Seeking Alpha) who have published a number of reports on Apple for investors and in this article focus on the Mac which, despite the apparent small share of Apple's output, is still a solid performer with a surprising $23.22B in revenues for 2012, which is still 15%. Then the report adds the devastating comment that Apple still has solid revenue and unit growth, "unlike Hewlett-Packard (HPQ) and Dell Inc. (DELL)." The report puts the Mac line firmly in context: both in relation to the rest of the PC industry and in terms of the other parts of Apple's business (iOS).

Others are also coming out more positive with Brian White of Topeka predicting a share price over $1000, while Mike Wehner on Tuaw reports that Barrons have named Apple the top stock for 2013. The magazine "retains faith in Cupertino's value," and feels strongly "about the company's ability to once again reach a lofty value". So there.

And in "Apple Bullish Thesis for Dummies", Brad Ginesin explains some of the reasons for the fluctuations and seems to suggest to me similar reasons to the above comments: the analysts are looking in the wrong direction. His overall outlook, taking into consideration products and Apple's cash pile, is positive. And the share price rose somewhat overnight.



Real Apple Stuff
It is not only the analysts that come up with some daft ideas about Apple, and Bryan Chaffin on The MacObserver has a field day tearing to shreds what purported to be a news item put out by Reuters. It is on the "Apple Tax": the extra we pay just to remain faithful to Cupertino with some reportedly forced (forced) into several purchases a year. The writer of the Reuters hit-whoring piece is Chris Taylor who declares we are "indentured servants" and as Bryan has a lot of fun pointing out, clearly does not know the meaning of such terms, although I would put even Bryan's explanation of Indenturing a little before "the early years of the American colonies" as I have seen this in reference to Medieval history and before. Nonetheless, enjoy the deconstruction here.

As a note, indenturing came from the wooden stick with a contract on that was broken and each party had one half: the breaks, or indentures, making a mechanical fit so that it was clear that these were two halves of the same agreement.

Also commenting on the article is Kate MacKenzie on PixoBebo who like me is happy to be a "taxpayer" although we do not regard the purchase of Apple products as taxing at all.


We were informed that although 21.5" iMacs were on their way to customers - I have seen none in the shops here as yet - there were expected to be delays for the 27" versions. Dave Caolo on TUAW reports that some customers who have ordered online have had their credit cards charged and the delivery status now shows, "preparing for shipment."

While we are on Macs, there is continuing speculation about the Made in America Macs after Tim Cook's comments last week. While I do not think that the MacPro will be the machine chosen to be the one (although there are compelling arguments for this), others like Fortune do, Randy Nelson reports on TUAW. Also voting for the MacPro is Kate MacKenzie on PixoBebo who goes through the options one by one like I did, but comes to a different conclusion: Mac Pro.


Following the mini-industry that the Tim Cook interview spawned last week, another one was created when it was announced by the police in Australia that they were recommending people did not use the Apple iOS maps App as there had been too many problems: they were having to rescue people. Needless to say, all the world and its friend rushed into print on this matter. I will restrict myself to one (Mac-flavoured) source: Rene Ritchie on iMore who ends with "Apple needs to get ahead of this as fast as possible" which was as true as it was hasty as Apple did update the maps within a few hours.

I was told that by reading Richard Chirgwin on The Register who rather than do a hatchet job and chuckle with glee at A N O T H E R maps App error, took the time to find out why Apple's data was so wrong.

The place everyone was getting lost was Mildura and Apple placed it exactly where it should be, he writes. Only there were two Milduras. The one the lost Ozzies were going to was Mildura Rural City and the source of the original data turns out to have been the State of Victoria with the data being marked as "authorised".

Mind you, if you want the Bangkok Bank, Bukkhalo Branch, it is still in the middle of the Chao Phraya river: and I have reported that three times.


I was inspired to buy the Apple wireless keyboard at the weekend after reading comments from Jason Snell concerning writing with the Mac and the iPad. I wrote about this and on Monday's Cassandra mentioned the Snell article and other commentators who had also been intrigued. Now Rene Ritchie on iMore links to Snell's post and has some useful comments of his own on writing with the iPad.

Also coming my way soon is the Mobi Lens, a one size fits all lens system that will work with any mobile device and even some digital cameras. The project was funded by donations from users like myself who raised over $36,000 to get the project off the ground. The lens has just shipped from the factory and it should be with us soon.


Over the long weekend (in Thailand) I also bought an overdue 2 TB WD hard drive that was Mac-ready and that I set up for use as a second Time Machine disk. However, Topher Kessler has a question on the backup process and notes that some drives could become excluded. He explains ways in which users may guard against this.


There have been several reports concerning the way Apple seems to be reducing its reliance on Samsung and is seeking out other suppliers. One of these is the Taiwanese TSMC who, Electronista report, may be used by Apple for chip production earlier than was originally expected.


On the efforts of Samsung to come to some form of power in the IT industry - some say on the back of Apple's work - there is a comment by Chico Harlan on The Washington Post about the power that Samsung seems to wield in South Korea, with debate "over how to curb the size and power of Samsung and other family-run conglomerates" has become an issue in the presidential election there this week. Harlan notes that "Some Koreans call the country "The Republic of Samsung"" which may give a hint as to why the company does not like to lose, especially to Apple. Harlan's lengthy article extends over three pages and looks at the good and the bad: worth reading. My link for this was MacDaily News.



Half and Half
I had to chuckle when I read the report by Jacqui Cheng on Ars Technica that told me a Microsoft support leak had references to Office for iOS. The implication is that Office for the iPad or something may be imminent, but my reaction to this is, So what?

The iPad has been with us for a couple of years and there are hundreds of solutions for creating, storing and transferring documents, spreadsheets and presentations, so any such - extremely late - arrival to this party is likely to have less of an effect. Microsoft were late to respond to the iPad and if the Surface is the answer, Microsoft asked itself a really stupid question; and they are so late to the production app field too that most users have already decided on the solutions that work for them.



Other Matters
I was reminded this week in an email from Indonesia of the role that a 1940s sex goddess, who had known Hitler, plays in our lives now. Heddy Lamarr was no dumb blond and I remember years ago reading of her technical skills in early radio technology. The letter included information that hers is one of the names on the patent for technology used in LTE transmissions. On August 11, 1942, U.S. Patent No. 2,292,387 was granted to George Antheil and "Hedy Kiesler Markey," (Hedy Lamar) for the ability to synchronize the frequency changes between a receiver and its transmitter.

While on technology that was created before we really had a use for it (and some basic wireless theory was developed in the 18th Century, before electricity) this week Google search had an interesting little graphic that commemorated 197 years of Ada Lovelace. She was a mathematician who helped Charles Babbage when he was creating his Difference Engine and information on her is shared by Nicole Nguyen on GeekSugar.

And on emails, I had one this week from a reader who mentioned that one of my links was out of date. The page was for the report I wrote on the release of OS X 10.4, Tiger back in 2005 at Siam Discovery. Not only was the link broken, but it was an Apple link (for Dashboard). He offered an alternative and I fixed the page in a couple of minutes. As a note, the collective noun for a group of tigers is a swift, or an ambush of tigers. That page also has an image of the box with a certain breakfast cereal in front beside a particular brand of beer.


A few weeks ago we carried some scary stuff about the way the UK was heading for some form of internet control: the Tories were against this before they were for this. Now the progress that the Minister and her legions have made is causing some ripples in the government, Nigel Morris reports for The Independent, as the Liberal Democrat leader is saying this needs a major rethink: code for scrap it and don't try again. It is not only Nick Clegg as there are noises from other powerful groups inside and outside parliament. There is such an indecent haste and secrecy to this supposed need for extra powers that one wonders why: and it is not just the usual terrorists, criminal networks and paedophile rings that are in play here as there are fundamental freedoms at risk: once lost, these are never regained.

A later report in The Independent by Andrew Woodcock suggests that there is to be a rewrite as there are accepted to be fundamental problems with its use of fanciful and misleading figures, but the Home Secretary (Interior Minister), Theresa May insists that it is to go ahead with this snooper's charter.

As if that were not enough, the current government appear to be sneaking in a secret DNA database program, Kelly Fiveash reports on The Register, ostensibly to help in research of diseases that have genetic connections; but once again the privacy concerns seem to far outweigh the benefits; and once again the government dismisses those concerns with a nanny state, You can trust us of course.



Late News
Apple's iPhone 5 has been named Time's Gadget of the Year (Sam Oliver, AppleInsider).

Even though all developers that use Apple's iTunes App Store accept that Apple takes a 30% cut from sales, it seems that Microsoft think they are different (again). Electronista reports that Redmond appear to be asking to pay less. It would be a mistake if Apple were to make any exception, especially for a late product that may be irrelevant.



Graham K. Rogers teaches at the Faculty of Engineering, Mahidol University in Thailand. He wrote in the Bangkok Post, Database supplement on IT subjects. For the last seven years of Database he wrote a column on Apple and Macs.