---
<! ----------------------------------------------------------------------->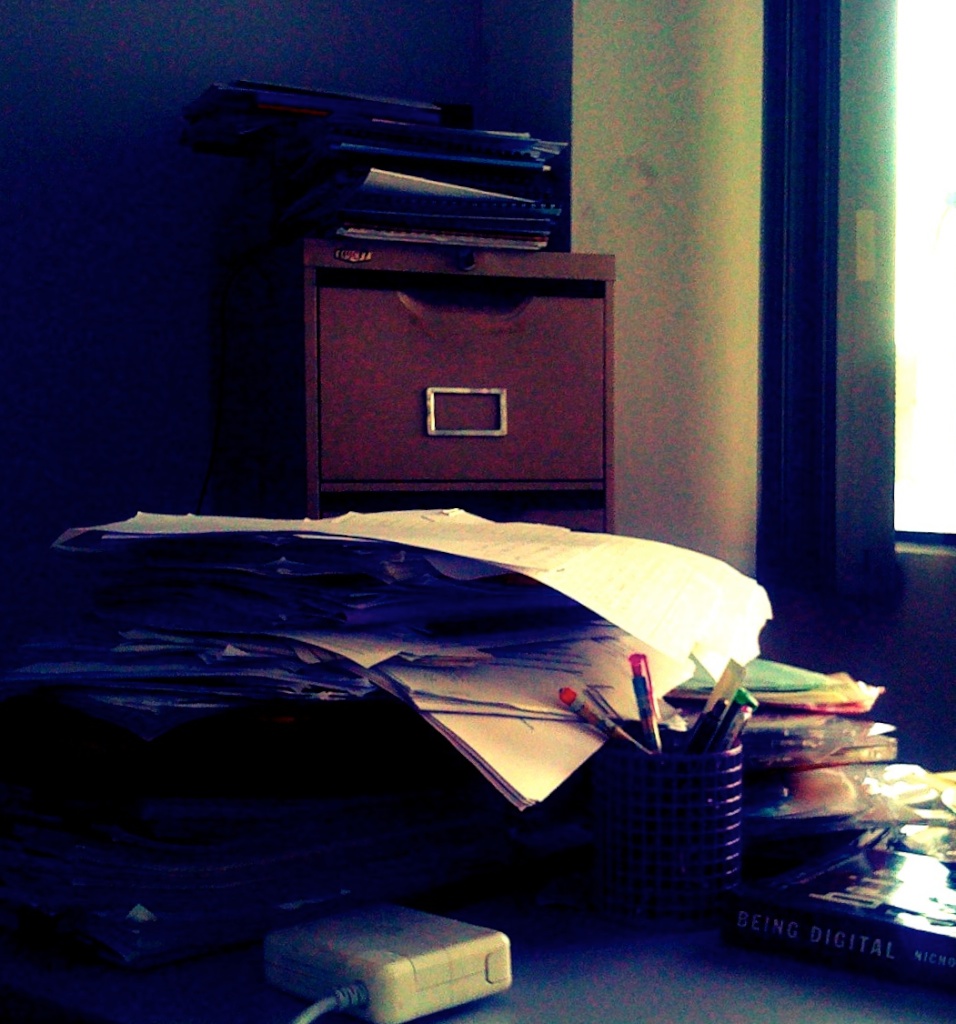 Opening Gambit
Apple in a patent Purgatory. Cupertino sued in illegal search for missing iPhone 4S. Comments on the iPad. Your kids will love a Kindle Fire for Xmas: no parental controls. Rumour: Ballmer out, Gates in at Microsoft. HP gives away another family jewel. Local iPhone 4S pricing. Flooding fallout: problems at AMITIAE -- a move back to eXtensions.



Apple Stuff
There was some consternation on the internet over the weekend when it appeared that Apple had given a patent to a patent troll and that this was being used to sue others (but not Apple). I saw the story first in an item by Jason Kincaid on TechCrunch who took a distinctly dim view of this and -- with their interpretation -- suggested Apple had sold out to a company called Digitude. This is a company that deals in patents and was set up with the idea of getting companies to invest with patents (not cash) thus getting access to all the company's patents. Which sounds like a good deal to me: a sort of patent insurance at a time of high litigation. Several unnamed companies jumped aboard, but only Apple seems to have been named, as one of the patents now being used in litigation was owned by Apple and there is a file name on Digitude's website. Tech Crunch suggest a couple of possibilities: Digitude is being used as a hired gun; or Digitude came after Apple for something else and Apple settled in this way.

On the same subject Electronista also suggest this may have been a forced trade and mention again that point that several other companies -- all anonymous -- joined up in April and June this year. Josh Ong on AppleInsider also uses the TechCrunch report in his online comment.

Up to the time of posting this, neither Foss Patents nor Patently Apple have put any comment online.

Other patent litigation did not go all Apple's way this weekend with a summary on two cases (Motorola in Germany and Samsung in Australia) from Steven Sande on TUAW. In the Motorola case which Apple is expected to appeal, the court decided 3G patents had been violated; and in the end Apple may decide to pay for a licence. In Australia, the stay on an injunction was not allowed, so Samsung can sell its products over the Xmas period. The trial, of course, comes later.

When an iPhone 4 went missing people were arrested and resignations occurred. When an Phone 4S went missing, Apple security personnel did not play by the rules and used the police to go into a suspect's home and conduct a search. Greg Sandoval and Declan McCullagh now tell us that although Sergio Calderon was in negotiations with Apple, he is now reaching for the lawyers.


Although Apple has lost its retail head, there is no rush to replace him. The recruitment process is ongoing, but for something like this, care is usually taken. In the meanwhile, we are told by Electronista, Peter Oppenheimer (CFO), a trusted executive of course, is supervising the operation that is being run by section heads, only one of whom is in the running.

We mentioned a week or so ago how the medical profession goes for the iPad, but Steven Sande on TUAW reports that not only do some 75% of physicians in the US own something produced by Apple but they also have a high regard for the company and Steve Jobs because of simplicity, solid build quality and uniformity.

As a useful complement to that item, we are told by iPodNN that Rockefeller Press have released a number of book apps for the iPad (The Journal of Cell Biology, The Journal of Experimental Medicine, and The Journal of General Physiology). These are all available as free apps in the local iTunes App Stores but after a trial period, content is limited to individual or institution subscription holders.

The same iPodNN item also tells us about a number of books for programmers issued by Pearson (Sams Teach Yourself Core Data for Mac and iOS in 24 Hours, The iOS 5 Developer's Cookbook and Learning iPad Programming) which are available in hardcover or as ebooks. I find that the ebook format is especially useful in these parts as I can download immediately and not have the wait for the postal or courier deliveries.



Half and Half
If your teenage kids all replace the iPad on their Xmas lists with the Kindle Fire, be warned. Daniel Eran Dilger on AppleInsider is reporting that the low cost of the device is attractive, but they may have forgotten to include parental controls so there could be access to some nasty sites on the web. Parents who had earlier decided on the Fire may also want to move the iPad to the top of the list instead.

A widely reported incident last week was when Alec Baldwin was thrown off a plane because he apparently would not stop playing a game on his iPhone. He is quite clear that he will not be flying with the financially-strapped American Airlines again. Perhaps he should fly Thai as no one on their flights seems to stop using their iPhones or Blackberries at all. Baldwin was on Saturday Night Live at the weekend and Huffington Post report that he made some comic hay from the incident. Unfortunately I cannot view the videos as they are blocked here.



Other Matters
Like MacDaily News, we sort of hope that Steve Ballmer remains as head of Microsoft for a long time as his tenure has seen the company lose some of its earlier lustre. Some? Rehash express is all we see these days. A story that caught our eye on Friday, by Anna Leach on The Register speculated on the return or former head, Bill Gates to the company and cites a number of reasons why, especially the falling share prices and the albatross that Ballmer has become (you have to read the Rime of the Ancient Mariner by Coleridge to get that). What a loss of face that would be. How many chairs thrown would that induce?

And another point on that rehash express comment. Electronista reports that Microsoft may stop using the CES trade show in January every year as its keynote and will scale back its presence there in emulation of Apple's reduced presence at MacWorld: they will use Apple's strategy of focusing on self-run events. Not much else to copy is there?

We were expecting an announcement from HP last week concerning WebOS and its sale or continued development by HP. What we got was neither and, in my opinion, HP has continued its mess of strategic mistakes by making WebOS available to the Open Source community. All very noble, and all that, but this was a solid operating system that could have been a clean alternative to iOS and Android. What it needed however was a firm hand: either from within HP, and then a proper course of development; or from a new proprietor who would make it work. Larry Dignan who first reported this thinks that the decision is "savvy" in some ways. Roger Cheng has the same opinion as I do and feels that WebOS is doomed to fail.

We sometimes look at technology as related to job applications and recruitment, usually with regard to what candidates should or should not do. This time, however, there is a story from Chris Matyszczyk on CNET about a recruiter who is now looking for a job himself after sending a badly phrased reply (I mean really bad: it contained the F-word) to the candidate and to all the others the candidate had written to: 4,000 of them. To be sure, sending the same email to 4,000 companies is a little crass and would suggest that not enough care was being taken by the applicant: companies like to feel they are loved, not being spammed. The recruiter was annoyed by being one of 4,000 so composed the reply he would have liked to have written, but instead of pressing Delete, he pressed Reply to All. To top it all, he used what he thought was a fictitious name, but it was that of another recruiter.

A couple of weeks ago we had a link to a video on a group of French tightrope walkers and acrobats who were performing stunts that just took my breath away. This week a link to a report by Courtney Boyd Myers on the Next Web, who has a video link to a person who uses a wingsuit and jumps off high places



Local Items
We saw over the weekend that the prices of the iPhone 4S were now available in Thailand. While the unlocked 16GB and 32GB were what I was expecting, the 64GB (which of course is the one I want) is a bit higher than I had suggested. These are shown as part of the True Page (mainly in Thai) at just over 30,000 baht. DTAC finally have a page up to show that the iPhone 4S is coming with pre-orders open from 13 December with a similar page for AIS. All three sites are so heavily overloaded with information that it is difficult to find anything at all unless you have a direct link to exactly what you want.

As a related note, we saw in an item by Chris Oldroyd on TiPb that Radio Shack are cutting their prices of the iPhone 4 and 4S as from Sunday.

A report on The Straits Times by Irene Tham tells us that the UOB will allow users to withdraw money from ATMs using an app on their iPhones. This app will be available from Monday and not only in Singapore. We wonder when other banks in the region will follow suit.



Flood update
Some of the last of the fallout from the recent floods here are beginning to clear: I collected my dog on Friday and she is now in a safe haven, sort of, although I was not happy with her health (personal hygiene) having been in a veterinary hospital for all this time; and we are working to recover the AMITIAE site, which disappeared over the weekend. That was partly my fault coupled with some miscommunication between me and the person who administers my site. He was in the provinces because of the flooding and messages were not getting through.

I thought the site was taken care of but found out Thursday evening, that it was not. With an all-day trip out of Bangkok on Friday, it was not until Saturday that I got to the bank and of course this was a long weekend. Despite being told that it would be online again Saturday, this did not happen. As my dad told me many years ago, If you want anything done, do it yourself.

As of this moment, I am not sure if I am resuming AMITIAE or switching back permanently to eXtensions. At least I will have it all under my control.


<! ----------------------------------------------------------------------->