---
<! ----------------------------------------------------------------------->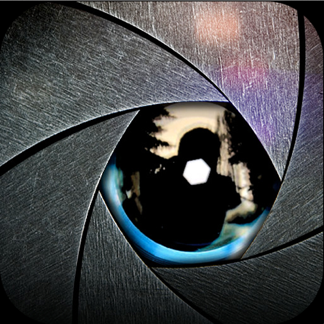 One of the problems that many photographers face, is focus. With a digital image, there is much flexibility in the ways that we may manipulate any photograph to prepare for final output.
In part of the Final Cut suite is a neat feature that adjusts the focus in an image: bringing objects at the back of a scene into focus, or moving other objects (including people) out of focus to using a different depth of field. I was disappointed that this sort of adjustment never found its way into Aperture -- Apple's digital workflow software -- and I have never been totally happy with plugins that are supposed to do this.
With the iPhone, the image is recorded digitally of course, but with the software adjusting exposure, aperture and depth. As the entire image is a digital artefact, it makes sense that many of the apps we use for photography adjust the output of an image. Often this is by adding filters to a picture, or removing focus (tilt shift) from a part of an image. An app that came my way this week, Big Lens ($0.99), has a number of tools that allow users to adjust images, including the ability to recalculate the aperture settings.
Big Lens
Like many apps, this opens with options to use images in the library or to take a photograph using the camera. I started with the camera on my iPhone 4 and took some shots inside and outside. After the shot is taken we may discard and take another or use the image. A panel opens with two options below the image: Basic or Advanced.

Also on that opening panel is an option to use a Sample image which is useful for testing purposes. An Information (i) icon opens a panel in which settings for image size are available: Small (480 x 640), Preview (720 x 960) and Large (original image resolution).

The Basic setting shows a large red dot over the image. This may be changed to a rectangle (Linear). Both may be adjusted -- size and position. Other tools at the bottom of the screen provide a range of F-stop adjustments (aperture) from F3.5 to F1.8 and with these is a slider to adjust the image between blur and focus.

There are also 23 filters plus "Original" which adds a range of effects including Lomo, Flare, B&W and Sepia. A lens tool allows the user to apply an additional 8 effects like stars) to the image. At far right is a useful Compare tool which should be in all such apps: touching this displays the original image. When we stop touching the icon, the image is displayed with the adjustments.

The Advanced process differs in that there is an additional panel before the one with lenses and filters. There are five icons: Brush, Eraser, Lasso, Auto and Clear. Touching the Brush or Eraser icons brings up a slider so that a degree of fine-tuning can be achieved and specific areas of the image can be accurately adjusted. The Lasso surrounds an area and then is automatically filled in. Auto calculates the best area (from what has been selected) for focus. Clear returns the image to its original state. When the Advanced adjustments are complete, pressing an arrow at top right, takes us to the panel for adjustments using lenses and aperture settings.

At the top of the screen in this panel is a back button (top left) to return to the Advanced adjustments panel. Top centre is an on/off button for HDR (High dynamic range imaging) for a quality adjustment and to the right of that is a "Back" arrow to undo a setting. The Export icon is top right and has several options: Save to Camera Roll; Send by email; and cancel, as well as upload options to Fcebook, Picassa and Dropbox. When I imported a processed image from the Camer Roll into Aperture that was shown as 2592 x 1936 (5.0MP). It did not retain GPS information, nor most EXIF data.



Comment
The link to the developer site on the iTunes app store does not work (I wish people would check the links before submitting to the App Store), while the Support link goes only to a Facebook page.

The app is fairly easy to use and has a number of useful features for its cheap price of $0.99, particularly with the adjustment of depth of field using the range of aperture settings. With the filters and other limited editing tools this makes an interesting addition to the apps collection for anyone who uses the iPhone camera.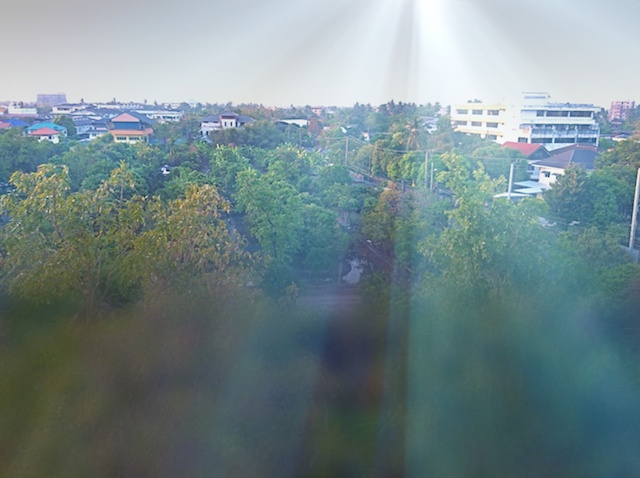 <! ----------------------------------------------------------------------->