By Graham K. Rogers
---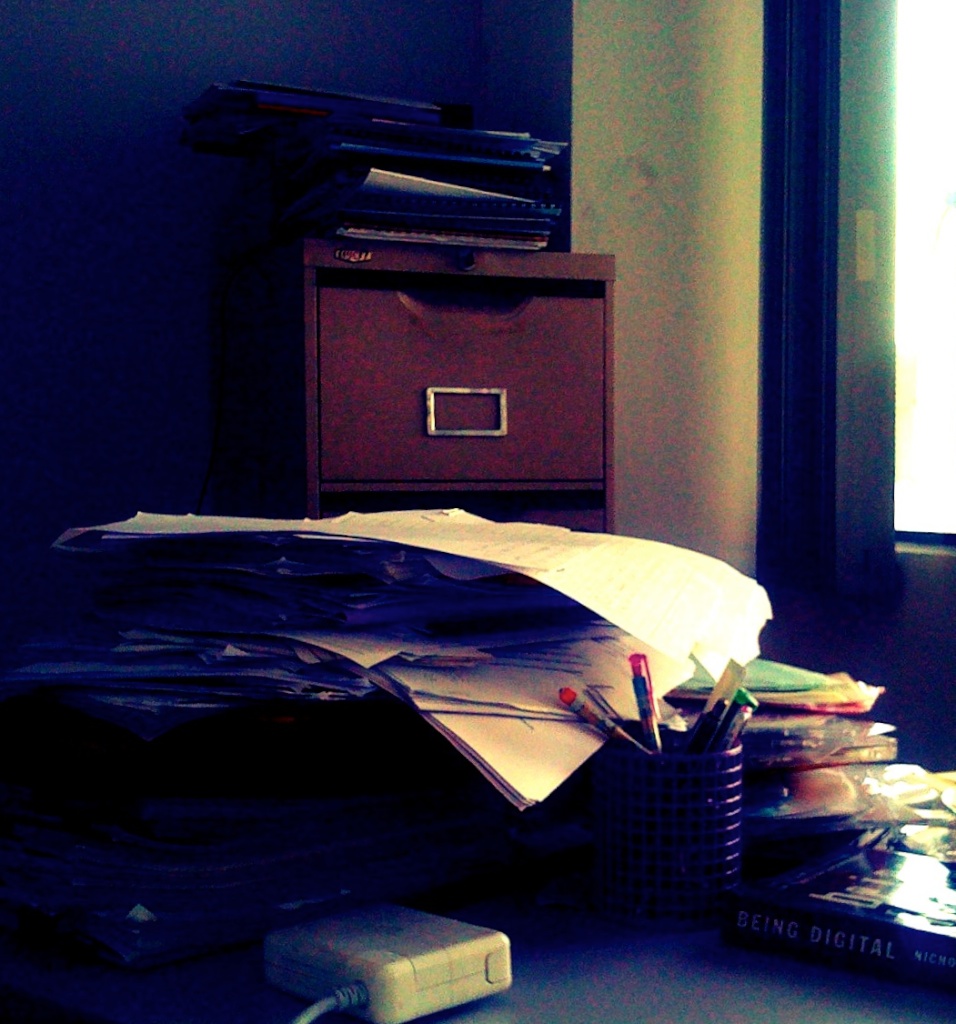 Opening Gambit:
Special pricing for Apple: Samsung levies another 20%. Apple innovation: another award. Rumours aimed to destroy. Jeff Carlson on the iPad mini for photographers. Hints and tips: iPhone; and passwords Major moves at Microsoft: was Sinofsky pushed or did he jump? Location data in threatening emails led to exposure of CIA chief. John McAfee wanted for murder. A look at AutoDesk: applications and apps for 3D output. Voxeljet 3D Aston Martins for Skyfall.



Apple Stuff
I must admit to a small shock when I first read about the price increase that Samsung was to charge Apple. The first report I saw on this was from Darrell Etherington on Seeking Alpha who writes that an extra 20% is to be charged for iOS processors and that Apple tried to walk away (about time) but was unable to find another supplier. We had already heard that Apple was reducing its dependence on Samsung, but I am at a loss to see anything in this other than simple greed or perhaps revenge.

Also reporting on this was Katie Marsal of AppleInsider who has the same source and also provides some background to the story. The story was also reported on MarketWatch among others.


If we cast our minds back a week or so, there were lots of claims that Apple was dead (again) innovation had ended (again) and the only way to go was down. I disagreed with a number of these points and with those making them as a look inside the devices and the methods of producing them made it clear that a lot of innovation was still going on. Another one of these appeared this week, by Kevin Frankola on Seeking Alpha.

By sheer coincidence, Mike Schramm on TUAW writes that according to a recent report, Apple has "landed on top of a list of most innovative companies in the world". No doubt there are some who will disagree.


A lot of these reports are noise put out to confuse consumers and investors, so what to think of a new report from a source that is not 100% reliable by any means, that Apple is working on a new version of the iPhone 5 and this is to have a Q1 2013 launch? Patently Apple tells us of a rumour that came from the Chinese-language newspaper Commercial Times, and from the English language DigiTimes. The article had an interesting paragraph which complements some of my ideas above:
Last week we questioned if the timing of Dan Crow's Guardian article was part of a well-orchestrated marketing war against Apple and even Rob Enderle wrote on Sunday about Apple's Brand was being systematically destroyed overtly by Samsung and covertly by Microsoft.
That last point about Rob Enderle's idea is a jaw-dropper; but when you look at the 20% price increase for iOS chips, there is suddenly some sense to it.
Also reporting on this rumour is Sam Oliver on AppleInsider reports on the rumour that came from the Chinese-language newspaper Commercial Times, and from the English language DigiTimes.
On the face of it, there could be a perhaps here: Apple should always be looking at new developments. After all, that is innovation. On the other hand, just after the iPad refresh it suddenly seems possible that Apple could release a new model in less than the normal year and that introduces a false Osborne effect (something Apple has been careful always to avoid). Even if this is just something to be ignored, once the rumour is out there, it will soon gather speed.

In April I reviewed an ebook that I had bought for the iPad from Amazon:
Carlson, Jeff. The iPad for Photographers: Master the Newest Tool in Your Camera Bag. Peachpit Press; Berkeley, CA. 2012. ISBN 13: 978-0-321-82018-1 ISBN 10: 0-321-82018-5
I also asked Jeff Carlson a couple of questions by email and his replies were really quick. This week he has an item on TidBits about using the iPad mini as a photographic device drawing on some ideas from the book but adding some unique pointers.

There was another Find my iPhone story this week, when Randy Nelson on TUAW reported that the police in L.A. followed a car that had a stolen phone in it, by black & white and helicopter. Not only did they get the lost iPhone back, but a load of other stolen property.

Although I have been seeing lots of app updates that refer to iOS 6 and the iPhone 5, Jacqui Chang on Ars Technica thinks that there are not enough and too many are displaying on the new iPhone with unoptimised icons (a bar top and bottom). These are not just self-employed developers: some of these are from major (mega) companies. Ars Technica feel that some of the delays are due to the companies and developers holding off for a number of reasons.

I had email on Monday from a local user who had problems with the SCB app I looked at recently. It was failing to load data which suggested an earlier corruption from a bad link. I went through the suggestions (which could apply to any app):
Try with Internet off (3G only) or on different/new networks;
Reset the device (screen off and home button together, but do not release until the Apple icon appears;
Reset the app, by pressing home button twice, then press the app until it shakes - press the X;
Delete the app from the device, resync;
Delete the app from the device AND from iTunes then download/install again;
As a coincidence, I read on Tuesday morning in an item by Steven Sande on TUAW that Apple was now advising those intending to visit the Apple genius bar that before they did so, they should try the iPhone reboot. I guess that so many problems had been fixed by this simple process that a lot of time will be saved by this.

On a trip I took recently, I used the iPhone so much that it was soon running low on power. To make sure I could still use it, I connected it to the MacBook Pro and sucked the power out of that: slow but sure. Marco Armenti who created Instaper has a blog on which he has a number of suggestions about how users might also charge iPhones without AC power although all of his will cost you money: not that everyone has a charged MacBook Pro handy of course.

It is reported on Bits by Brian X. Chen that Nokia (no, not a phone) is to release a map app for the iPhone in the next few weeks.

On Tuesday morning I saw another update for Aperture was available. This was a minor fix concerning serial numbers, but it needed the whole lot downloaded again, but Apple still cannot fix the slowness of this application.

Another useful suggestion -- this time on resetting passwords -- comes from Christopher Breen on MacWorld who explains how this is done now that there are no installation disks.

A while back we reported on problems Apple was having with the Italian authorities regarding the warranties of products sold there. Apple gave 1 year and then sold AppleCare, while the laws require a 2 year warranty. We are informed by Steven Sande on TUAW that Apple has revised its position and now updated its warranty terms, but at the same time has stopped offering AppleCare in the country. We hope that the enforcers are now happy that the law is complied with, but leaving some consumers with less protection than was available (through additional payment) before; and less than is available in some 3rd world countries.

First thing Wednesday morning I had email from olloclip, the iPhone lens folks. I put online a quick notification of their new lens system for the iPhone 5.
Other Matters
Surprise news from Microsoft who seem to have kept up with their copying of Apple according to one local Twitter user. Following the removal of Scott Forestall at Cupertino, Redmond has parted ways with Steven Sinofsky, President of Windows: the man with the skip and jump when the Surface went wrong at its initial introduction. There were lots of reports, and even more speculation on this, with another Tweet suggesting the wrong Steve had been pushed out of Microsoft. Among the reports was one from AP on Huffington Post with the basic information. Of course with Sinofsky gone, there is no one obvious to take over from Ballmer. Does that make him feel safer?

Later on CNET there was a copy of the email that Sinofsky sent to Microsoft staff. All very professional. One wonders where he will go next: he is valuable and useless. Valuable because of what he knows, but useless because he will have signed a non-disclosure agreement. And if he were to break that, he could be suspected as disloyal for ever after.


Off to the side somewhere has been news I keep reading about a general who has had to resign from the CIA as he was caught with his pants down, sort of. But when I read a report by Kim Zetter on Wired about how the general was found out, by the FBI I sat up. Location data connected to threatening e-mails "and the e-mail account from which they were sent, helped them identify the sender as Petraeus' biographer, Paula Broadwell." Apparently it was she whom the general was looking after.


All rather spy-like this week as we also read on New York Post that "John McAfee is the prime suspect in the murder of another American expatriate" in Belize. Yes, it is that John McAfee: the anti-virus man. As reported in the story, the life of this man seems to have changed since he arrived in the Caribbean and not for the good, including allegations about drug manufacture. My original source for this was MacDaily News.

In the meantime, Grant Gross on PCWorld, tells us that McAfee the company are warning web users about holiday scams.



Autodesk
One of the standard design programs that is used in many industries and in education, is AutoCAD from AutoDesk. The company had a number of years when the products (and particularly AutoCAD) were unavailable for Apple computer users, but the realisation that OS X and the halo effect from iOS devices was creating a new market, brought the company round in a big way. Not only was AutoCAD rereleased for the Mac after several years absence, but several other programs became available for OS X and iOS devices. A quick check with my iPhone brought up some 43 apps, many of which may be downloaded for free.

I must admit to having become rather a fan of Autodesk for these reasons as well as the obvious quality aspects of the output. I was pleased to see another new release from the company, this time for OS X: 123D Design.

This is available not only for the Mac but was also released for Windows, the iPad and, according to an introduction on Softpedia using a web browser. There was also a helpful outline of using the software by Shaan Hurley on All Things Autodesk & Technology. (That is Shaan and not Shawn.)

The information on the Mac App Store told me that the purpose is to use "natural design and editing tools" to create a 3D model which can then be printed with a 3D printer. It may also be sent to the AutoDesk fabrication service.

I downloaded the Mac file onto my office iMac and the 501 MB took a long time to come down, the progress bar in Launchpad creeping along almost imperceptibly. Once downloaded, the application started quickly and a working panel was available. On this first use, however, a tutorial panel was also opened. Although I skipped it to look at the panel and tools right away, this would be best viewed by most users.

There are a series of these applications (and apps -- see below) with 123 as part of the name and these appear to rely quite heavily on the cloud and on users creating accounts. While there are some services that allows 3D printing in the US these are less easy to find, although I do have access to a couple of machines where I am. I did not make use of them for this for reasons of economy.


Along the way I found an app that creates 3D images from a series of photographs: 123D Catch. This also needs a user registration. There are three other apps in the same series. There is a video that shows it should be easy, but my two early attempts failed. I will persevere.

Together these apps are an indication of how AutoDesk is refining its products at the consumer end to make it easy for users of home computers and portable devices to work in 3D. This was out of reach for all but those with specialist skills and expensive machinery up to a few years ago.

Some of the features of apps and the applications may be out of reach for some: these are specialist tools and working in CAD applications is not like working in photo-editing. Nonetheless, some may be interested in investigating the resources that are now available from AutoDesk to produce 3D output.


I guess related to this in a way is information on 3Ders.org about the company called Voxeljet who made the scaled down Aston Martin models for the recently released Bond movie, Skyfall. There are some useful pictures of the one-third scale models that were produced using 3D printers (themselves only seen in movies a few years back).






Graham K. Rogers teaches at the Faculty of Engineering, Mahidol University in Thailand. He wrote in the Bangkok Post, Database supplement on IT subjects. For the last seven years of Database he wrote a column on Apple and Macs.