By Graham K. Rogers
---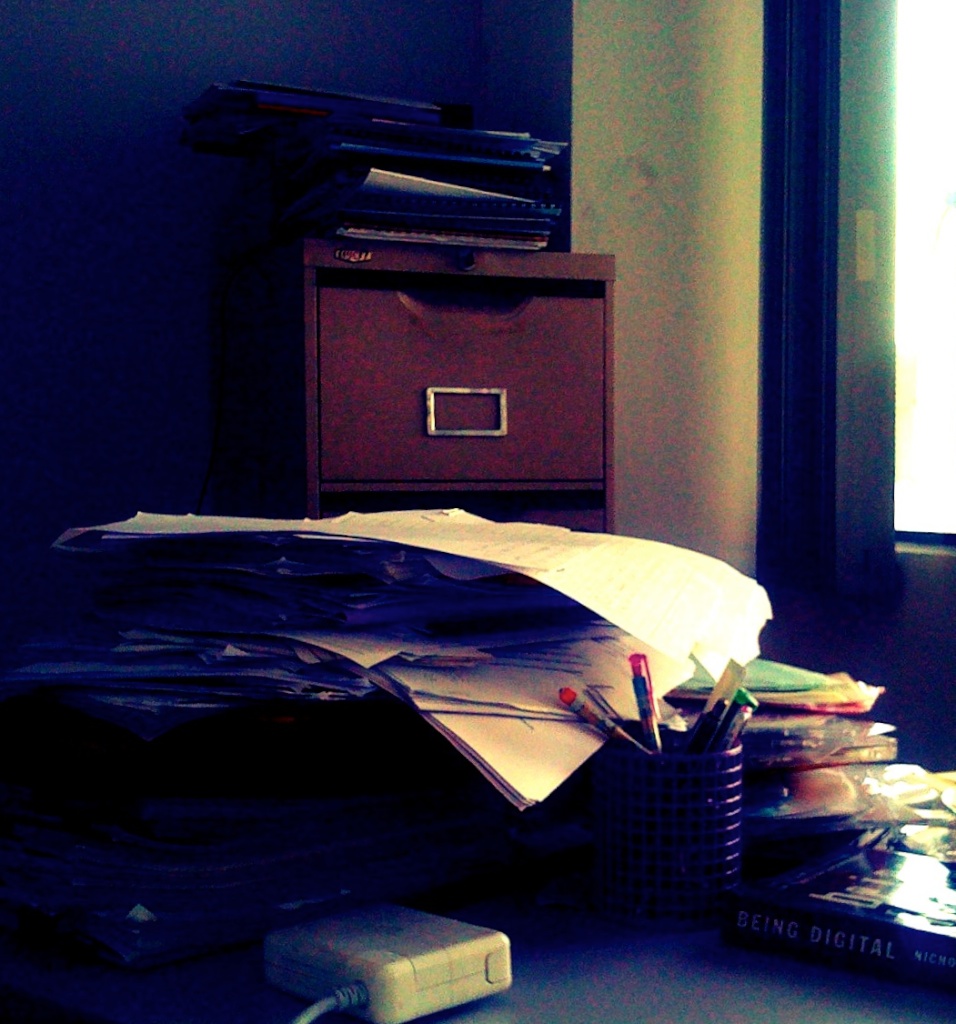 Opening Gambit:
Apple shares artificially low. The strong team at Cupertino: power does not need noise. Updates: iOS and OS X. Mountain Lion coming soon. Will it be free? We have established what Proview is, now it is haggling over the price. Rumours on Apple products. Dolphins, Orangutans and iPads. Google and Oracle: mistrial over Fair Use? HP denies cloning the MacBook Air: they all look like that. Analyst claims Zuckerberg is disrespectful because he wears a hoodie. Tablet computers for Thai schoolchildren: coming soon.



Apple Stuff
With Apple shares late Thursday (here) at $572, down from what they were before the last quarterly figures, it strikes me that the share price is being maintained at this low level artificially, especially as some analysts are predicting a price in the 4-figure range sooner or later. Part of that artificial push may be the way that the executive team at Apple is totally disregarded by some commentators who are not really aware of how Apple works: they just want hits. Tim Cook especially has been through a lot of negative criticism in particular, mainly because he appears quiet and does not raise his voice that much. Well, as far as anyone knows.

Tim was put in the position because Steve Jobs had total confidence that he would carry on the work that Steve was doing, and he has the same team which no one mentions at all, apart from the occasional comment about Jony Ive when he gets another award. Eric Jackson on The Street is having none of this and he examines the team that Steve Jobs created (which ought to be enough for some but isn't) and he criticises the "Apple-worrywarts" for making something out of nothing. Actually, there is a word for that: flocci-nauci-nihili-pilification.

In his two page article he goes through the team, which I sometimes think of as a round table, with all the Arthurian meaning. Head of the table is Tim who runs the knights, while each of these -- the exec VPs -- is deferent to the boss, but runs his own show with an interlinked autonomy (not like Sony's separate fiefdoms). My link for the Jackson article was MacDaily News.


But as well as Wall Street and certain commentators, another aspect that might be dragging Apple down is the lack of representation in Washington. David Saleh Rauf and Jonathan Allen on Politico (who have an iPad app that sends me reminders) write about this lack of a presence in DC suggesting that Apple might benefit from more friends within the Beltway like other major corporations.


There has been much on Apple and Foxconn and I am sure Cupertino is sick of all the adverse publicity, so Electronista reports that there is to be a sharing of costs between the two companies.


This week we had a couple of updates: most notably to OS X with the 10.7.4 release. There were a couple of differences in site information depending on whom you read. Several of the sites showed Safari was also updated to version 5.1.7 but when I checked the Apple information, it showed 5.1.6 and my version installed was 5.1.5. I later found another Apple KB page that showed 5.1.7 was the update, so amended the page I put out.

I noticed that only an AppleInsider page had the same information about the Safari 5.1.6 update as me which they too amended. I also saw on a feed from OS X Daily that their download of 10.7.4 was reported as 729.6MB: twice the size that my Software Update panel reported. They also showed links to the Apple Downloads pages where standalone downloads could be had. I downloaded the Client Combo update which was 1.4GB but includes all the updates since we started with Lion. I still have not installed this as I had to retrieve my backup disk from my office. I ran Time Machine for a couple of hours on Thursday evening while making a page on a trip down to Mae Klong I did this week. It may be vacation time, but I am busy.

A few users have had some problems with Bluetooth after the 10.7.4 update although Topher Kessler reports that most problems are easily fixed and shows how. His last suggestion (if all else fails) was a reinstall, but (as he explains) with the recovery partition this may not be so daunting these days. Back up your data.

Some of the discovery that always goes on after a new update has revealed that in OS X there is now code that will apply to future Macs with Retina display (MacNN)


I also had a rare problem this week, with the update to iOS to version 5.1.1 which failed when I did the update (via cable) on the iPhone. A later update to the iPad via wifi was problem-free. I had to restore the iPhone which took a while, but before I started updating I had forced a back up. Just as well, eh?

We are now told by MacNN that there is an update (to 5.0.1) for the version of iOS that goes on Apple TV.


With 10.7.4 out of the traps, Topher Kessler is suggesting that perhaps the next version of OS X (10.8, Mountain Lion) could be with us sooner than we are expecting with the evidence being the training that is going on and a number of other new features that are being looked at and enhanced. With this in mind, Topher has some excellent suggestions concerning preparation, starting with backups. Backups. Backups. Backups. Backups. Backups. Backups. Is anyone listening?

Then in the small hours of Friday morning, a report from Jonny Evans wondered if the update to Mountain Lion would be free.

Also with Mountain Lion in mind, we are told by OS X Daily that users will be able to upgrade directly from Snow Leopard and the page explains how.


That drawn out battle with Proview over who controls the iPad name may be coming to a close. Having decided to accept money, they are now haggling on a price Lance Whitney reports. Wasn't there an apocryphal story about Churchill that had a similar theme?

Electronista suggests that $18 million was put forward, but that Proview was not ready to accept that as it wanted $63 million (it earlier wanted $2 billion) according to Simon Sage on iMore. It will not be able to pay off its creditors with that low sum.


I am resisting the desire to make comparisons, but I read in a number of sources this week about some Orang Utans in the zoo at Miami, who have learned to communicate using the iPad. David Fischer on AP (via Yahoo News) reports that the devices were given to the apes after someone had success with iPads and dolphins. I swear, I am not making this up. We also note that MPs in the UK are to get iPads and the kids in Thailand are to get. . . something.


There was another report on that supposed 7" iPad that Steve Jobs said would never happen. Slash Lane on AppleInsider cites sources that suggest this is coming in October, with a storage size of 8GB and will cost under $250.


Adobe has released Lightroom 4 and it is on the Mac App Store for $ 149.99.



Half and Half
Another day another lawsuit. And this time not just Apple but pretty much everyone. Mike Schramm writes on TUAW that a company in New Jersey is suing Apple (who else) and loads of others because it claims to hold critical patents for 3G.


Not long ago, Apple was trying to create a nano-SIM card and some companies, most notably Nokia, got really upset claiming Apple was trying to take over the world again. Kelly Hogkins reports on TUAW that Apple has redesigned the SIM to take account of Nokia's objections.


Well, what a surprise, hot on the heels of the Google v Oracle case which is going to be like the Windmill (We never close) we read on MacDaily News that Google is going to create something like the iOS Game Center, a couple of years after Apple did.


One of the feeds I take is from Nippon dot com who give me some useful insight at times into the Land of the Rising Sun and I picked up on an item Thursday morning by Yasui Takayuki that does not seem to have had a wide circulation as yet (this is Cassandra after all) concerning an alliance that Sharp has entered into with Foxconn suggesting a change in corporate strategies in Japanese industry.


Yes it is aluminium and silver coloured and it certainly becomes thinner at the front edge and, no it does not have an optical drive either, but to suggest that HP's new Envy Spectre Xt is a clone of the MacBook Air is preposterous as "HP's VP of industrial design Stacy Wolff explained that while the Spectre XT and the Macbook Air may look a lot alike, he believes there are as many differences as there are similarities Andrew Webster writes on The Verge. Well, when I first saw it I thought it was a MacBook Air.



Other Matters
What a bloody sauce. He is head of one of the most exciting companies in IT and it is defined by his very style, but a Wall Street analyst suggested that Marc Zuckerberg's hoodie, showed disrespect to investors. What arrogance. You don't have to read through my annoyance at this sort of comment by one of those who needs to get out of the way, but Jim Kerstetter writes about the pzzaazz of the Facebook man and the loser analyst.


Some of the result from the Google/Oracle case seems to have opened up even more cans of worms. One difficulty is over the idea of "Fair Use" which the jury would not touch. Whether Google is right or wrong, however, we are told by Rachel King that the judge has rightly [in my opinion] rejected an attempt by Oracle's lawyers to have this ruled out of play. It is a critical question and one that deserves a full and proper examination.

As we expected earlier in the week, we are told by Electronista that Google has filed for a mistrial in the case with Oracle (or cases, really) because the jury refused to rule on the crucial matter of Fair Use. If a mistrial is declared, it will need a new jury, and I wonder how many more times they will try to get the Lindholm emails ruled out of bounds.

We are also told by Florian Mueller on Foss Patents that Judge Alsup does think that the question is important enough and may be on the points of declaring a mistrial. As ever Mueller's commentary allows me to build up a really broad picture of the situation and the site is highly recommended.


In a press release this week, HP provides information on its live audio webcast of the Second Quarter Earnings Conference Call that will be held on Wednesday, May 23, at 4:30 p.m. ET / 1:30 p.m. PT and will be available online. The release adds that a replay of the audio webcast will be available at the same website shortly after the call and will remain available for approximately one year.


Nothing really to do with IT, but this is the sort of thing that I find so interesting. Andrew Webster writes on The Verge about a project in Afghanistan that is intended to preserve the art of the wooden camera. The article has a picture of one of the formidable boxes and a fairly lengthy video (almost 8 mins) of how to use one. Fascinating. As a sort of contrast (literally in a way), Leica have announced a new camera, Nathan Ingram reports on the verge. The M-Monochrom is a digital camera designed to shoot in black and white and for the serious punter only as it is to be priced at $7,195. Of course I want one. . . .



Local News
We read in the Bangkok Post on Thursday that the Ministry of Information and Communication Technology has signed a contract to buy 400,000 tablet computers from Shenzhen Scope Scientific Development Co Ltd.



Graham K. Rogers teaches at the Faculty of Engineering, Mahidol University in Thailand. He wrote in the Bangkok Post, Database supplement on IT subjects. For the last seven years of Database he wrote a column on Apple and Macs.