By Graham K. Rogers
---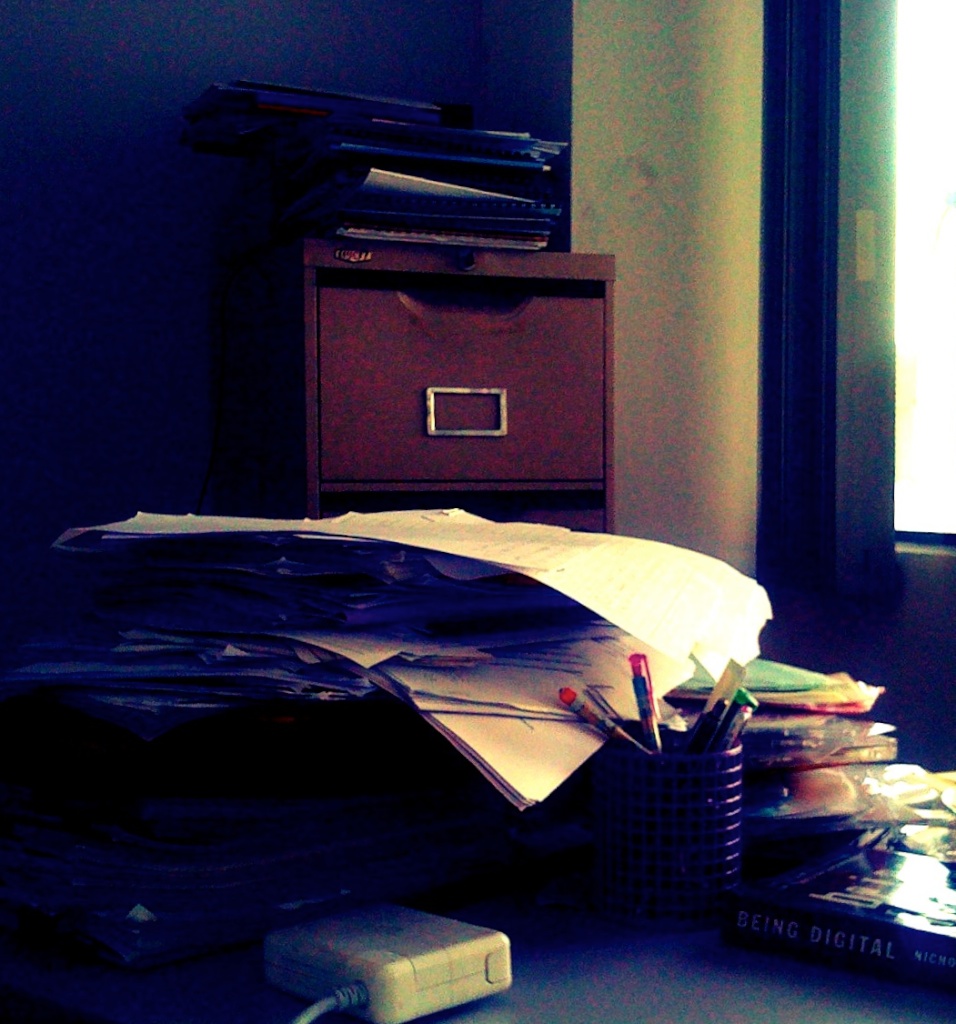 Opening Gambit:
Tim Cook is not Steve Jobs. Rumours on new Macs and Ivy Bridge. Apple and Proview talking money. Apple and Samsung reducing cases. Not all apps are great. Publishers, apps and originality from internet news sources. Lenovo clones the Mac mini. Oracle wins something. Google wants a mistrial declared. RIM loses its fizz and needs to wake up.



Apple Stuff
This week the Fortune 500 list was published with a lot of oil companies at the top end along with Walmart (we have a funny story about them later). Apple has managed to rise from a position of 35 last year to 17 this year.

So how does Apple do this when it has such a bad CEO? I mean we keep reading that Apple is doomed now that Tim Cook is in the chair and Apple will just fade away. All those high profits and income? Steve Jobs doing: residual, fallout; all going to end soon. While Apple shares rose after the death of Jobs when some had expected them to fall, around the time of the last quarterly financial report -- you remember, the figures that broke all records -- the shares were forced down, and they still are at a lower level than the $600 everyone thinks is right for this time (still at $561 on Tuesday evening).

In another anti-Cook article -- I swear, these Wall Street analysts must all get together in a bar and concoct the next theme -- Rocco Pendola writing for TheStreet tells readers that Cook is selling Apple's soul. I will leave the link to MacDaily News where I first saw this because of the useful comments there.


One of the complaints in a recent article savaging Apple over its tax arrangements, was a point about the way Luxembourg is used as a base for the iTunes store. My credit card bills show that this is where they are charged. I thought it sounded like a sensible idea for currency transactions and all-world trade, to have a central base that has good communications and deals with financial transactions easily. Not the NYTimes and not some politicians and not the screaming bloggers who sense Apple blood again.

As well as Apple, Josh Ong reports on AppleInsider that Luxembourg is not happy about the NYTimes comments and one of their top people wrote a letter to the NYTimes this week pointing out (as I had surmised earlier) that a decision to use a site like Luxembourg -- used by many other corporations that the NYTimes was either too lazy or unwilling to name -- is the the consequence of a combination of factors which he outlined and added that EU tax law is applied.

As I was writing this, a report from Josh Ong tells us that the article from the NYTimes has done nothing negative to Apple's reputation. There is nothing in the report concerning the reputation of the NYTimes.


There was an update to iOS this week with the 5.1.1 release coming overnight and arriving in my hands Tuesday morning. As I saw it, I backed up the iPhone and it was just as well that I did. For the first time ever, an update went wrong for me and I had to restore. That took so long that I missed the train to Mahachai I had intended to catch.


The iPad rollout continues with Electronista reporting another 30 countries are to join the party this week (11 and 12 May):
Argentina, Aruba, Bolivia, Botswana, Brazil, Cambodia, Chile, Costa Rica, Curacao, Ecuador, French Guiana, Guadeloupe, Jamaica, Kenya, Madagascar, Malta, Martinique, Mauritius, Morocco, Peru, Taiwan, Tunisia, and Vietnam. Several Middle Eastern countries will get the tablet on May 12th . . . Bahrain, Egypt, Jordan, Kuwait, Qatar, Saudi Arabia, and the United Arab Emirates.

Rumors have been flying around for a while about the new MacBook Pro, or whatever it may end up as. This week we found an article on World of Apple by Alex Brooks. He discusses the probable use of Intel's Ivy Bridge processors in new Macs and examines the whole of the Mac range for possibilities. A later report on AppleBitch reporting on a patent that Apple has, suggests that the MacBook Air could also have 4G. I wonder how that would work here?
We need to join this with the rumour from Lance Whitney concerning a new MacBook Air that some sources suggest is to be made available for the price of $799, which will hurt all those ultrabook wannabes as they were having trouble with the $999 price.
I wonder if Apple will start using its own A5 or even A6 processors?

There are reports (rumours right now, but possible) that Mountain Lion, the next version of OS X (10.8) will be rolled out in June, according to Mikey Campbell on AppleInsider. He cites recruitment and training at AppleCare in Europe giving the hint to this.

Another rumour started recently as a result of customer feedback apparently. For those who have an iPad with more than one person in the family, it appears inconvenient at times to allow total access to the device when someone else wants to play. Wouldn't it be a good idea if there were separate accounts? Some app developers think so too and Apple have apparently said, we will look at it, which (as MacDaily News points out), is not a promise. A further note from Marco Arment reminds us that the reply to the suggestion was simply the standard form response to a suggestion put in by more than one person.

Several sites, including iMore, carried information about some testing that Apple is doing with iCloud to introduce notifications, like in iOS and the developer versions of OS X 10.8, Mountain Lion. As Rene Ritchie reports, it makes sense to give users an across the board experience.

I am not at all surprised to read on MacNN that Apple and Proview are talking cash after the drawn out fight that has really been going nowhere and is stopping Apple selling the iPad in China. There was more information on this from Zack Whittacker on CNET. In the meantime, Josh Lowensohn reports that a suit that Proview started against Apple in California has been dismissed as a result of the moves in China.
We also read on AppleInsider that Apple And Samsung have agreed to streamline things and have dropped a number of cases against each other. while several sources reported that a judge in one of the Samsung cases tossed out 3,000 pages from an Apple filing (Jeff Gamet)

There have been a number of articles recently about malware on Macs, especially the "Flashback" Trojan horse. Topher Kessler reports that although this has been publicised and Apple has released updates to take care of the insecurity, the number of computers affected is staying the same, suggesting that not enough users are bothering to update. Well that has a familiar ring to it. I bet they don't back up either.

I have not had a chance to look at this yet, but Kelly Hodgkins writes on TUAW that there has been a major update to GIMP, the image manipulation software that those of us who do not want to use Adobe stuff run instead. It was originally developed for Linux users as Adobe did not make a version for that platform. The only problem is that it needs the Apple X Window (real Unix) to be running. Don't rush, though, this still needs compiling (a link shows you how).

Sometimes you have to call it how it is. I recently reviewed an app from Polaroid (or one that uses the Polaroid name) and I was actually disappointed that it came up short for me, because of the name. Leanna Lofte who has some good reviews to her name had a look at Twitpic for the iPhone this week on iMore and suggests it is not up to the task: "not even close to being an Instagram Killer"; it misses the mark, she writes, on too many levels. Mike Schramm on TUAW also looks at this app and concludes that it was launched way too late.
Half and Half
There have been some adjustments and changes of late in the online world which seem to have been brought into focus by Facebook's purchase of Instagram. Evernote has joined the party we read in an article by Rafe Needleman and have picked up Penultimate: meaning better integration.



Other Matters
The jury in the Oracle/Google case was out over the weekend but came back early in the week to give Oracle a partial victory. Yes, the patents were infringed, but the jury is not sure about "fair use" and will not touch the idea of compensation. Foss Patents has a full report on this and writes that the trial is still continuing.

We read later that the Google lawyers are not happy and rather than appeal, they want a mistrial declared. This is going to go on for years: there is too much at stake as Florian Mueller discusses at length here.

We also read on Wednesday morning in an article by Rachel King that Andy Rubin -- the Android chief -- was called back to present more evidence on what he knew about the patents in question. As before, he was evasive. There are several other interesting points in this article.

With the Oracle thing in full swing, and problems with federal agencies in the US who caught them doing illegal things, plus EU actions, as well as some other naughtiness in the world according to Google, it may be a surprise (not to some of course) to find that the Mountain View Chocolate Factory is to be hit with another antitrust probe: this time in India, according to Don Reisinger. This is about AdWords (I think I use that).


Who is the richest man in the World? Carlos Slim, who is top dog in Mexico telecommunications although there have been some complaints about creative accounting there. Now he is to move across the Atlantic, the BBC Business unit reports, and take a 28% stake in Dutch telecom KPN.


I had a look at the picture and thought immediately, haven't we seen this before? While a lot of computer makers have been trying to emulate the iPad and some have also been trying to make their own version of a MacBook Air, Lenovo has come out with a Mac mini clone. OK it is in black, and the size is different (7" as opposed to the mini's 7.7" and 1.35" thick compared to 1.4") and Dante D'Orazio on The Verge managed to outline the device without mentioning Apple at all: quite a feat these days. Oh, and it is fugly too.


Drat, drat, drat, drat, drat. I hate it when something I am planning is done by someone else. And I hate it even more when the someone else hits all the same ideas with the right levels of force. Jason Pontin tells a tale of just how some publishers are not getting the iPad potential, even though some see it as a major way to retrieve sales that print formats are losing. His excellent "Why Publishers Don't Like Apps" is worth reading. Indeed, I would suggest some would-be, app-producing publishers have a look before they go too much further.

One thing that was missing in the article which I had intended to write about was the rise of the blogger. Anyone with a site (or WordPress access) is a media mogul, so they are all chasing the same news, using the same sources and all that is done is a rehash of the original item, with a slight dash of history and a frisson of opinion and that stands for a self-written news story. While Cassandra uses the news, there is no pretense at originality: the purpose is to comment on what otherwise might be missed. Look around some of the larger (and new) blogging sources and see how many actually write original reviews or create their own information, like original product reviews, independent opinion pieces and other self-created items. Not that many: check for original sources, and they are fairly few


I was a little jealous to see that Twitter user tweeting about his Raspberry Pi this week. Again. I was quite pleased -- at least for half a second -- when on Tuesday evening an email arrived from RS Online. From the sounds of things, while I am on the list (I knew that) I am not in the first 4,000 so we have a while longer to wait.


Wake up, Wake up, wake up, fzzzzzz. . . . . And so it goes. RIM does not have the backbone for a major campaign that requires pzzazz (I was going to write something else, but this is a clean site) and Don Reisinger tells us that after all that momentum created outside the Sydney Apple store, the reaction when the campaign started for real was, Is that it? Like a school report: Aims low and always misses expectations.

And then on Tuesday evening, Lance Whitney writes that RIM is in a hiring mood and has picked up a couple of spare execs to replace the ones they keep losing.



Local Items
I had email from a friend this week asking what I knew about workers in sea-food factories in Thailand. Not a lot I must admit. In the email was information about a workers strike over passports held by a company that employs Cambodians and Burmese workers. Police were called, shots were fired. I never heard anything like this at all although the news item included information that implied that the Bangkok Post had pushed something out. A Google search found this and a whole lot more.

Now the Post article dated 13 April looked at the situation and while the company does hold onto passports (there may be a variety of legitimate reasons for that here) some of the dispute may have been poor communication as workers in other factories owned by the same company, were not in dispute.

The interesting thing for me, apart from all the blogs that had picked up on this was the source of the shrillness. While the Post article mentioned Walmart as a major importer of the products, it did not use the word, "slavery" while one of the comments (probably written by a Brit) did, putting something emotive into the mix that did not exist in reality. Real slave conditions are something else. However, the blogs did pick up on both the slavery and Walmart and joined the dots, ending up with someofus -- the same organisation that put false information online in an effort to get people to sign a petition against Apple for its "slave labour" conditions at Foxconn -- creating an online petition against Walmart.


Today, is the Royal Ploughing Ceremony at Sanam Luang and Google has a drawing for this.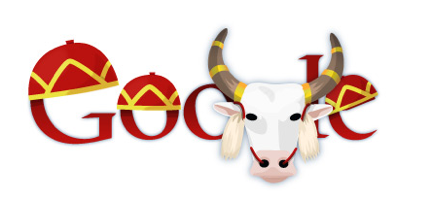 Graham K. Rogers teaches at the Faculty of Engineering, Mahidol University in Thailand. He wrote in the Bangkok Post, Database supplement on IT subjects. For the last seven years of Database he wrote a column on Apple and Macs.