By Graham K. Rogers
---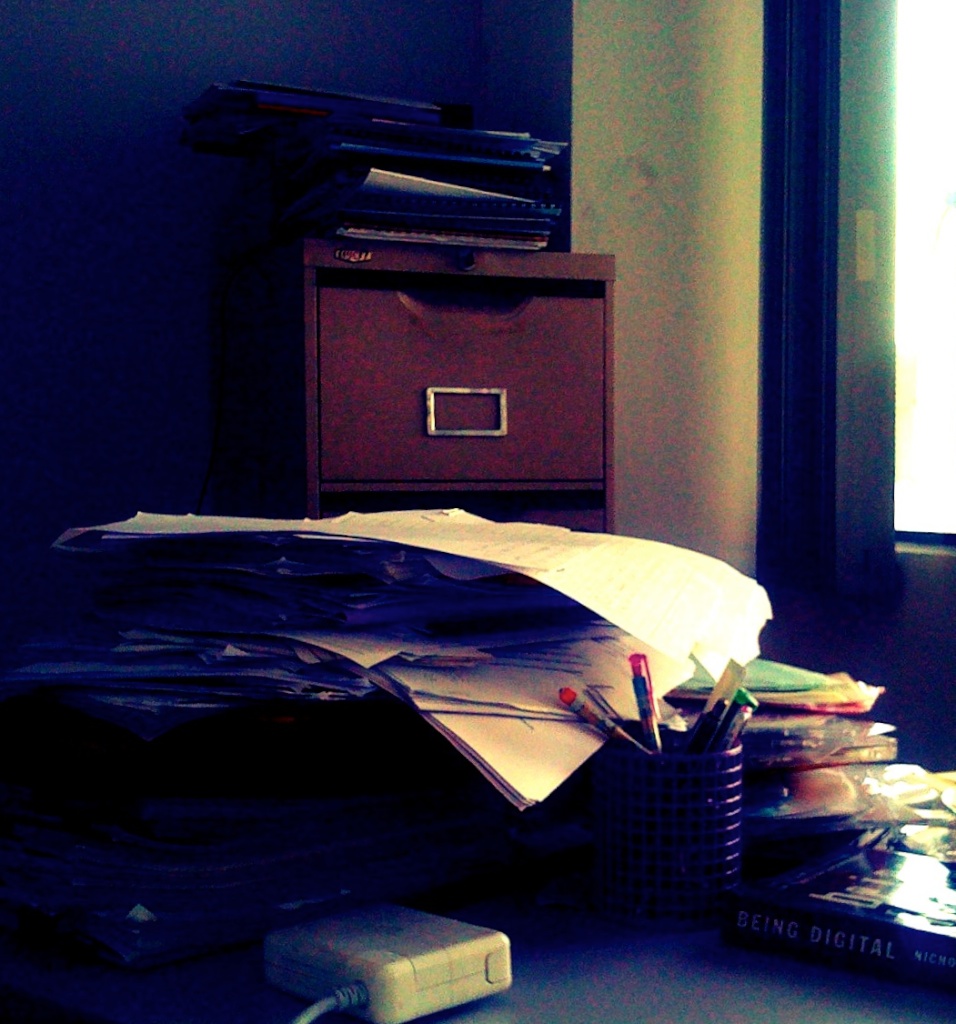 Opening Gambit:
The iPad as in-flight entertainment on QANTAS. Tips on iPad split keyboard, iTunes app store information displays and an OS X key command. Siri is not coming to an iPhone 4 near you anytime soon. A course on the iPhone camera: iPhoneography. Patent news (Apple has new ones, Barnes & Noble could be in the clear with the Microsoft complaint) and Apple is being asked to pay $1.59 billion for the iPad name in China. CNN jumps on the Foxconn-Apple bandwagon. Terminator glasses (HUD) from Google. Raspberry Pi coming soon. The UK Supreme Court to use Twitter to announce decisions. DTAC reports strong results for 2011



Apple Stuff
I was complaining on Monday that, although I had it turned on in the Settings of my iPad, I had never managed to see the split keyboard. To the rescue on Tuesday came Andrew Wray on TUAW in an article on typing faster with this feature. He talks us through turning this on -- once it is turned on: nothing so simple as a one-touch action, eh? The missing piece in my jig-saw was the he Shuffle Slider button at the bottom right of the keyboard that we have to touch and hold. Once I knew what to look for, it was so easy as Andrew wrote to activate it and put it in a suitable position on the screen. And the phantom keys are there as predicted.


A fair comment was made via Twitter on my item on pricing that I picked up initially from Mac News, but expanded on the Thai connection: "GDP per capita at PPP is [not] a fair measure for Apple online store & income bracket of those who use it". To be honest, I don't know. It is A measure. It seemed to me that with the low average incomes here and the highest prices, there was some disconnect, especially when the goods come out of the same Singapore depot that is shown as having the best values. But then, prices within Thailand are linked in different ways and there is an extra distributor level here. The prices in the online store are dictated by the prices that are charged in the local retail outlets, so perhaps Apple would reduce them if it could. But imagine the squealing if that were to happen.


I haven't seen it reported anywhere, but since the last update to iTunes there was a subtle and convenient change to the way app icons behave in the iTunes Store. In the past, if an app looked interesting, we would click on the icon and be taken to the panel with full data. Now, running the cursor over the icon displays a small "i" at the bottom right and clicking that displays a mini information panel, but including most of the necessary information and screen shots. It saves just a bit of time and the downloading we would otherwise have had to do.


I don't know why it takes an analyst to come up with the amazing revelations that are reported online sometimes. Josh Lowensohn tells us that a researcher at Bernstein has discovered that Apple has loyal customers: they stay for years and buy new stuff regularly. The trick (he calls it a lock-in) is the infrastructure that we work with, including iTunes, OS X, iOs and the rest; but what he is suggesting is that Apple could replace all that messy purchasing with annual subscription fees. Nice theory but it won't fly.

While the latest update to OS X (10.7.3) seems to have settled down, some bright minds have been digging about inside it to see what they can find. And they found that there were some changes to Graphics settings, perhaps predicting that high-DPI screens could be coming, Electronista reports. Zoom the cursor for a look.


One of the things I like about the iPhone, especially the iPhone 4S, is the camera and I have a fairly large collection of apps that make use of this. We have also been aware of the use by the camera by professionals, as well as the output (not using the camera) of such artists as David Hockney. Now we read in an item by Chris Oldroyd on iMore that the Kensington and Chelsea College (sounds awfully hi-so) are to launch an iPhone photography course. The source for this was the BBC, so I had a look at their Education pages where there is an article by Judith Burns on the iPhoneography course. It is actually the Kensington and Chelsea College of Further Education, so sounds like one of those set up in the white heat of technology era and updated in the 1990s. What a game. I finally found the course -- iPhoneography: An Introduction to Photography with the iPhone (I mean, I am actually interested), run by Richard Gray, a tutor there. We also read that "It has also caught the attention of Apple who have agreed to host a workshop for the course at their flagship store on London's Regent Street." The 5-week introductory course is £115 (5544.15 baht) or £158 for non-EU (7617.18 baht). [I used my new iPhone currency exchange app to get those figures.]


Apple may not actually own the iPad name in China we read in an item on AppleInsider. With this being in dispute, the Chinese company that Apple may or may not have bought the name from is demanding an apology. And $38 million. Cisco and the iPhone were much easier. A few hours later that number went up to $1.59 billion we read on MacDaily News where there were a number of useful links as well as a fair summary of the state of things on Tuesday evening. That $38 million was just a fine. It is not over yet.

The iPad is now being used by QANTAS in an experiment that is planned to provide a device to each passenger on a plane: 254 for each plane. The service is only on one plane so far: a B767-300 and it also has wifi. That could cut out an awful lot of wiring on a plane. Our link for this was MacDaily News. If the customers like it, there is a chance the rest of the fleet will get iPads, and a quick Google search tells me the fleet has some 130 planes.


We are aware that Apple collects patents, like many companies, and some may not be used for quite a while: nice to have them in hand in case someone else comes up with the idea later. As an indication of future directions -- something we have anticipated for a while -- Cupertino has filed for a patent in the US for something called "macroscalar" technology we are told by Electronista. This appears to be connected to chip technology. A year or two ago it was suggested that with its own facilities, Apple would be able to move away from Intel giving it not only the independence from that company (and the supplies to other computer makers) but the freedom to develop its own solutions that no one else would be able to use (except for a massive fee). The multi-threading type of technology would probably be used only for the iOS devices, but que sera sera.

Another chip development is reported by Josh Ong on AppleInsider. A former Apple intern wrote a paper and it details what he was working on: porting Snow Leopard to ARM chips. While it was kept secret, the university in Holland has now let the undergrad thesis into the wild, although it is speculated this might have been one of Apple's decoy projects. There is no information as to the fate of Tristan Schaap who is currently working for Apple.


A lot of people rather like Siri on the iPhone 4S, although some have lost interest. Some were also hoping that sooner or later Apple would let the users of the iPhone 4 access the Siri service. That is probably not going to happen, not because of any territorial protection by Apple but simply because of technology. We are told by Simon Sage on iMore that the noise reduction hardware -- hardware note, not software -- is wired into the A5 processor and that the iPhone 4 is not only different, but does not have the processing power.


Despite all the negative comments when it first came out, Apple's FInal Cut Pro X 10.0.3 has been given a 4.5 star rating by Michael Muchmore at PC Magazine, who says it is "a delight to work in compared with other serious video editing software," and this is part of what makes "Final Cut Pro X our Editors' Choice for high-end video editing."


As if the NYTimes article had not done enough damage, by way of the "throw enough dirt into the air and some will stick" method, we now read in an item by Katie Marsal on AppleInsider, that CNN have jumped onto the bandwagon and are also reporting on the terrible, terrible conditions at the factories that make Apple's iPad. Like the NYTimes article, they seem to be going for anecdotal evidence and using the tale of one unfortunate woman who had never seen an iPad before although she made parts for it. While conditions at Foxconn factories may not reach the ideal (or idealistic) conditions that some factories (not all, there are some horror stories still, especially in coal mining) in the USA aspire to, it must be clear that Apple has been trying over and above what it is required to do, to improve conditions at those places where it buys supplies. As Katie notes (and has been stated before), Apple is "the first technology company to join the Fair Labor Association". Why no outrage against HP, Microsoft and IBM for not joining this organisation?

As an additional note, while luminaries such as Donald Trump -- no of course I am not being serious -- demand that Tim Cook move operations back to the good ole US of A and create jobs (forgetting what the effects could be to prices), Apple has been creating jobs in its own indirect way with Technet reporting that since the app industry has existed, almost half a million jobs have been added with almost 24% of these in California. Our original link for this was an item by Jon Russell on The Next Web.


A couple of execs have left Apple of late, and this week iPodNN reports that Apple's Vice President of iPhone and iPod Engineering David Tupman left sometime near the end of 2011 and may be working with a new startup. Apple will probably replace him from within the company.


The rumour of the Apple TV still keeps giving, and this week we read on MacRumours that some are reporting real hardware on test in the labs of Rogers and BCE. Apple may need cooperation of carriers for the feeds to the TVs if some of the rumours are true, so this would not be a surprise. Also mentioned is an onscreen keyboard, hand gestures and Siri which strongly suggest iOS 5 (or iOS anyway).

On Monday we reported on an Apple crackdown on lookalike apps, and now Chris Rawson on TUAW tells us that Cupertino is examining the way some developers apps always rise to the top in the ratings. A Bot is suspected and it is thought that there has been some manipulation of numbers. Apple will kick these people out, it says, if this happens.

Another nice little tip from OS X Daily who tell us that we can minimize and hide all windows with Command + Option + H + M. Nice. Unlike other hiding commands, using the Shift key does not make the windows disappear at half speed. To see that, press the orange icon top left with the shift key. Actually, if you use command + M to minimize that works, but not if you add the Shift key. Odd that.


The Super Bowl is an important event for Americans -- although it leaves me cold -- and the advertising during half time is watched carefully. It also costs the advertisers a lot, especially as some 21 million people stream the game (Nathan Ingram). I still keep a copy of the 1984 Super Bowl ad that Apple created for the upcoming release of the first Macintosh computer. There were lots of comments about the lack of an ad this year from Apple, but Apple has not done this for a while now. Samsung tried and all they could do was continue their anti-iPad user campaign. However, Jim Cramer on The Street suggests that the best ad was not even paid for and happened at the end of play with all the Giants (one of the teams) pulling out iPhones to take a photograph of their star player: "an ad worthy of Steve Jobs and the company he built."
Half and Half
A press release by IBM tells us that the company has released a number of tools for students and teachers to promote internet safety, especially in the areas of identity protection, Internet safety and Cyber-bullying. Further information is available at www.saferinternet.org or contact info-insafe@eun.org.



Other Matters
As expected Nikon released its D800 camera this week and there were several sources carrying the news. Andrew Webster on The Verge has a report and in it are embedded two video segments created with the camera. One of the things that convinced me to buy the D7000 was the excellent video taken with the camera by Chase Jarvis who has a book with the title, The Best Camera and an iPhone App too. The quality was so good, that this changed what the DSLR was. Again, impressive.


RIM had another poor week with two companies dropping services of Blackberry phones. Perhaps the most high profile (for several reasons) was Halliburton, which was reported to have handed iPhones to its staff by Joe Aimonetti, as they think that Apple's iOS offers greater security, capabilities, and control when considering future app development for the company. This was followed not long after by the travel search service called Kayak because, we are told by Jon Russell on The Next Web, the company reports a lack of users.


RIM are reporting however that the users they do have are downloading some 6 million apps a day, putting paid to the idea that Blackberry users do not go for apps, we read in an item by Roger Cheng who also mentions that RIM pay better than Android or IOS. For now, anyway.


Also suffering at the moment is once golden-boy HTC with reduced revenue we are told by Electronista. Having soared in 2010 it drooped a bit in late 2011 perhaps as a result of the iPhone 4S and the new Samsung models: Samsung being the new flavour of the month in Android land.

Do you notice that both Blackberry and HTC have retail outlets in Bangkok: the last gasp?


It is obvious to all, including Microsoft in their limited way, that the iPad is here to stay for a while and apps would be a good idea. While some of the apps they have put out are unavailable here for reasons that are a mystery to me (Bing was, then was withdrawn while the desktop service is available -- how weird is that?). We are told by iPodNN that Redmond appears to be beavering away on several apps for the iPad that use its Dynamics CRM -- for business tasks -- with some also being made available for Android and Windows devices too. We were also reminded this week that Ballmer laughed at the iPhone when it was released: short term brain.

Microsoft had sued Barnes & Noble for some patents it insisted the bookseller was in breach of on its tablet device, but the examination of the complaint by an ITC lawyer seems to suggest that there are no violations, we are told by Electronista. This may have, we are told, ramifications for all Android devices.


We are more and more affected (and impressed) by Twitter as it continues to grow and more become aware of ways in which it might be used. The High Court in London allowed Tweeting a while back, but Paul Sawers on The Next Web tell us the legal system there has gone a number of stages further with the Supreme Court launching a service via Twitter that will send its judgements out using the medium. As some of these decisions are almost volume length, it will take a deft operator to distill these weighty arguments into 140 characters.


We read on Tuesday evening that Google may be working on what are being called, "Terminator glasses." On 9to5Google, Seth Weintraub looks at HUD glasses (Heads-up display) and says they are on the way. This is worth reading.


We expressed some interest in the Raspberry Pi a while back -- the basic computer that will run Linux and plug into a TV. We read in an item by Sam Byford on The Verge that the first batch for sale will be available for order by the end of this month.



Local Items
On the DTAC website is a press release in which the company reports a strong performance for 2011:
Total revenues amounted to THB 79.3 billion, growing 9.6% YoY from the strong growth in voice and non-voice service revenues. EBITDA margin decreased to 34% as a result of higher revenue sharing in the third quarter of the year.

dtac generated THB 21.5 billion of operating free cash flow (defined by EBITDA - CAPEX) in 2011. Due to the strong cash flow, the Board of Directors passed a resolution to pay an annual dividend of THB 1.38 per share, in addition to the special dividend payment of THB 16.46 per share.

In 2011, dtac added another 1.6 million subscribers, bringing the total subscriber base to 23.2 million.

It is not that I am being lazy at the moment, but the lack of articles apart from Cassandra reviews, is a question of priorities. I have a day job and that takes priority. I do not make a habit of reworking news from other outlets, nor do I want to Tweet my life away. Life and technology demand more than 140 characters. At the end of January there was all that stuff with Apple's quarterly results, iBooks Author and the Textbooks on the iBookstore and the one-sided reports on Foxconn. Then it went relatively quiet, coinciding with the Mid-term exams, shipping more possessions into my new condo, and the arrival of my mother: now there's a priority for you. Time to draw a line. I broke through on Tuesday with a review of a nicely written local app on currency exchange.
Graham K. Rogers teaches at the Faculty of Engineering, Mahidol University in Thailand. He wrote in the Bangkok Post, Database supplement on IT subjects. For the last seven years of Database he wrote a column on Apple and Macs.