By Graham K. Rogers
---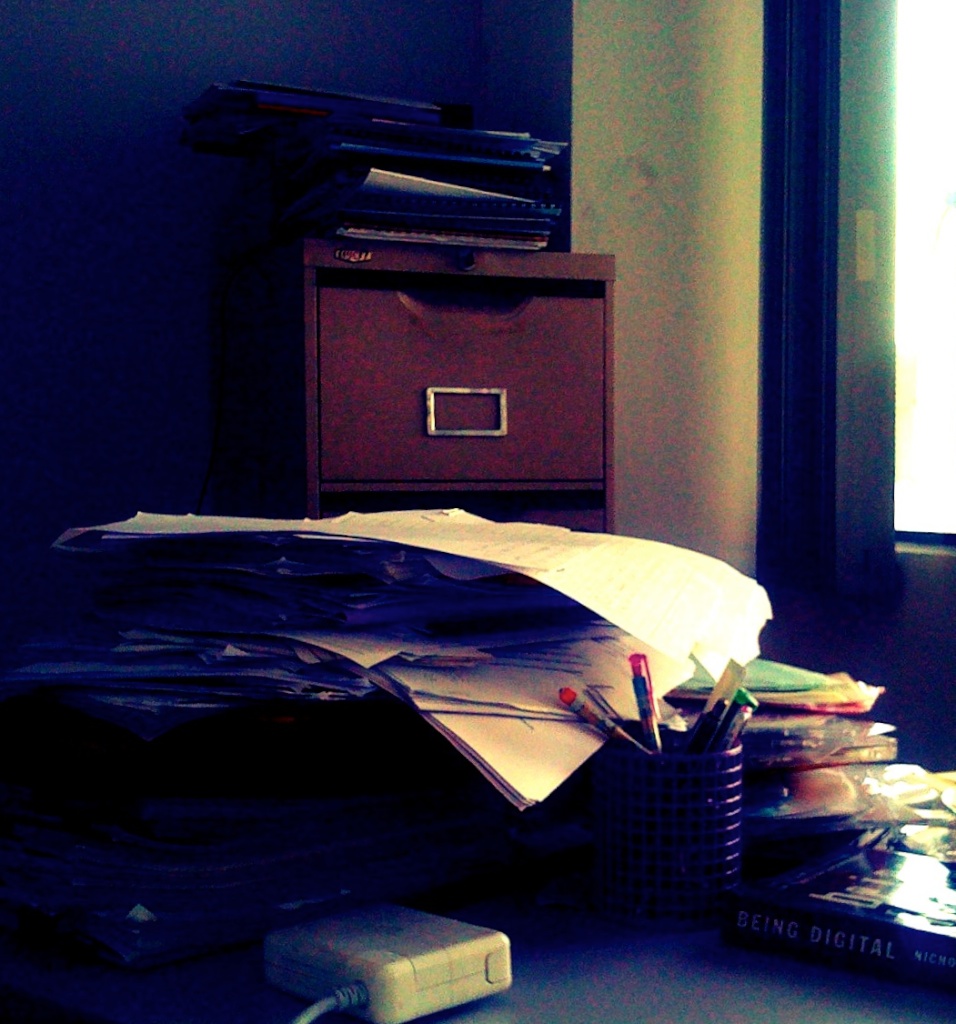 Opening Gambit:
Il tempo passa. Another month (and I must pay the web-hosting bill today). Allegedly, atrocities at Foxconn, but people are still lining up for jobs there. Apple Updates Final Cut Pro X. Is OS X becoming more and more like iOS? Apple's new stores exec comes from Dixons. Patent news. Sales of the iPhone to keep rising. Twitter and censorship and the humourless DHS.



Apple Stuff
At the weekend and on Monday there was lots of news concerning evil Apple, atrocities at Foxconn (someone actually used that word), and the investigative journalism -- we will use that term loosely -- of the NYTimes.

A day or so later and we now read that potential workers are lining up for jobs at Foxconn. Chris Chan on MicGadget -- who must be biased about the whole China thing with a name like that -- reports that thousands were lining up in Zhengzhou for a starting salary of US$261 from which deductions for accommodation and food will, be made. And thousands want this. MacDaily News comments, "Like most people, they must not read The New York Times, either"

And it is also reported by Katie Marsal on AppleInsider that Foxconn are to build 5 new factories in Brazil that will make Apple products including notebooks.

Back at the ranch, however, people need to be trusted and an item on several sources, including MacDaily News, reported that before being allowed to work on real products, new staff at Apple are given pretend tasks. In the light of the amount of cash being spent on R&D (see below), it is interesting that Apple can come up with enough realistic faux products just to keep the new guys interested and inline.

One writer really did use the word "Atrocities" to describe the alleged conditions in the Foxconn factories. Brad McCarty opened with, "Over the past few months there have been lots of stories of what many of us would consider to be atrocities when it comes to the people in Apple's supply chain." This seems at best an over-enthusiastic attempt to get noticed and not once were any of the other companies that use Foxconn mentioned; and I wonder what he would do if he saw real atrocities. The item followed the Next Web's usual practice of leaching off other people's writing (I had read several ideas in the text that others had already put forward). While Matt Brian, Drew Olanoff and a couple of others draw on their own knowledge for items which have some originality about them, most of the rest look like rehashed news. I tend to prefer The Verge these days.

Related perhaps to the idea of originality (or perhaps the sales figures below) Horace Dediu and Dirk Schmidt look at the amount of money Apple has been spending on R&D over the past few years. The graphs and comments, as ever, make interesting reading

Another item involving deep thought came from the pen of Federico Viticci on MacStories this week when, following the release of updates that improve Airport, he muses on the way that OS X is inevitably morphing into iOS. Perish the thought, but he does have a point, especially with the way Safari and OS X reload pages I don't want, or don't reload pages I am waiting to work on. He is right: there is much about the current version of OS X that is just like iOS.

In a press release that came out around 8:30 pm here in Tuesday evening, Apple told users of a significant update to Final Cut Pro X -- the suite that was the subject of considerable criticism when it was first released last year. Here is the important information from that release:



Final Cut Pro X v10.0.3 is a significant update to its revolutionary professional video editing application, which introduces multicam editing that automatically syncs up to 64 angles of video and photos; advanced chroma keying for handling complex adjustments right in the app; and enhanced XML for a richer interchange with third party apps and plug-ins that support the fast growing Final Cut Pro X ecosystem. Available today as a free update from the Mac App Store, Final Cut Pro X v10.0.3 also includes a beta of broadcast monitoring that supports Thunderbolt devices as well as PCIe cards.

Final Cut Pro X v10.0.3 includes a collection of groundbreaking new tools for editing multicam projects. Final Cut Pro X automatically syncs clips from your shoot using audio waveforms, time and date, or timecode to create a Multicam Clip with up to 64 angles of video, which can include mixed formats, frame sizes and frame rates. The powerful Angle Editor allows you to dive into your Multicam Clip to make precise adjustments, and the Angle Viewer lets you play back multiple angles at the same time and seamlessly cut between them. supports Thunderbolt devices as well as PCIe cards.

Final Cut Pro X builds upon its robust, one-step chroma key with the addition of advanced controls including color sampling, edge adjustment and light wrap. You can tackle complex keying challenges right in Final Cut Pro X, without having to export to a motion graphics application, and view your results instantly with realtime playback.

In the seven months since launch, the third party ecosystem around Final Cut Pro X has expanded dramatically. XML-compatible software like DaVinci Resolve and CatDV provide tight integration for tasks such as color correction and media management. The new 7toX app from Intelligent Assistance uses XML to import Final Cut Pro 7 projects into Final Cut Pro X. In addition, some of the industry's largest visual effects developers, including GenArts and Red Giant, have developed motion graphics plug-ins that take advantage of the speed and real-time preview capabilities of Final Cut Pro X.

Broadcast monitoring in Final Cut Pro X is currently in beta and allows you to connect to waveform displays, vectorscopes, and calibrated, high-quality monitors to ensure that your project meets broadcast specifications. Final Cut Pro X supports monitoring of video and audio through Thunderbolt I/O devices, as well as through third party PCIe cards.

Pricing & Availability
Final Cut Pro X v10.0.3 is available from the Mac App Store for $299.99 (US) to new users, or as a free update for existing Final Cut Pro X customers. A 30-day free trial of Final Cut Pro X is available at www.apple.com/finalcutpro/trial. Full system requirements and more information on Final Cut Pro X can be found at www.apple.com/finalcutpro.

With the successes of Apple's retail arm, and the moving of the architect of that to J.C.Penney where he is apparently shaking things up as CEO, we read on an Apple press release on Tuesday here that Cupertino had hired John Browett, the former head of Dixons, which was in a state of impending collapse not long ago, who had a spell at Tesco too. Not exactly Apple country are they?

Lots of reports on Tuesday, including from Brooke Crothers, concerning the way that the iPad sales were now making Apple the top PC retailer worldwide, replacing HP who had been up there for a while. There has been some debate of late on how this should be measured, but the analysts seem now to be accepting the inevitable and that the iPad could be classed as a PC. 15 million iPads and 5 million Macs were shipped: 17 percent of the total 120 million. HP managed 12.7%.
Sales of the iPhone have also been going well, of course, but it seems that, according to several items online, including Electronista that Apple has at last caught up and there should be no delay when ordering online now.
Actually, it should all be going a lot better -- and watch those sales figures at the next Quarterly report -- with China Mobile about to join the party with an anticipated 40 million iPhones ready to be snapped up there according to Josh Ong on AppleInsider/. My word, those commentators will be beside themselves: how can they convince Apple to spend all that money?
What Apple will have to do is to control the over-enthusiastic crowd, which includes far too many scalpers, hurting the product as the real users cannot get their hands on the device except by paying excessive prices. Allyson Kazmucha on iMore tells us that there is to be a new lottery reservation system in Hong Kong and there are to be no walk-in sales.

An interesting comment reported by Josh Lowensohn on Neil Young (the musician) who said that he was "working with late Apple co-founder Steve Jobs on a project that would push the quality of digital downloads to studio-quality levels." However, nothing much had happened apparently, so this is still technology that might happen, either by Apple's interest or outside. The Register's Richard Chirgwin has a report of this with the comment (also mentioned by Lowensohn) that Steve Jobs preferred vinyl.
Half and Half
Well, now, here is an interesting piece of information that may well have legs. we are told by Daniel Eran Dilger on AppleInsider that MasterCard, the rival of Visa, says that it needs Apple so that NFC payments can be brought into the mainstream and transactions can go into the world, beyond plastic. Early days yet and the comments may mean little at the moment.

Most other tablet computers have fallen by the wayside, but Samsung keeps plugging away at its Apple clone things, and booksellers like Barnes & Noble and Amazon also have their own. We remember that the Kindle Fire was hailed as an iPad killer -- for a couple of days anyway -- but now the sales are really picking up and Don Resinsiger tells us that in Q4 they were strong but no match for the iPad. Partly because it never was an iPad replacement.

We are also told by Foss Patents that the EU has launched a full investigation into Samsung's suspected abuse of FRAND-pledged patents: they let people use the technology at special rates; but not Apple apparently.

Talking of falling by the wayside: we read in an item by Edward Moyer that NEC is going to cut 10,000 jobs because of the iPhone and its sales particularly in Japan. Remember that, Apple reinvents the phone?



Other Matters
Barnes & Noble have lost its case against Microsoft, we are told by Foss Patents with the judge ruling that there was no sign of wrongdoing and granting dismissal.


There has been enough on Twitter this week with concern about censorship in Thailand -- they are damned if they do and damned if they don't of course -- but there is also censorship to worry about in other countries, like the USA, which comes not in the form of "thou shalt not" but instead, "what I think it means" which is very much like Humpty Dumpty explaining language to Alice. Matt Brian on The Next Web among others report on an unfortunate traveller who Tweeted about what he was going to do once he arrived in the US, including "destroy LA" and dig up Monroe's grave. There have always been semantic differences in the languages that are called English (I can grasp American, but Australian vocabulary is beyond me) and also vast differences in humor. As Matt reports, in the UK, "destroy" can mean, have a real good time. Well, the Tweeter was destroyed (and not in a positive way) by the humourless US Security services who must have been unmoved by the explanations that were given. The party turned into a nightmare and the unfortunate man was deported. Has anyone ever tried cracking a joke to US Immigration: any Immigration service for that matter?


Nothing at all to do with technology, except in a roundabout way, but we read in Huffington Post that Desert Island Diss is turning 70. An apparently obscure program, it was one of those that anyone who aspired to be anyone, just had to be on. The BBC does not allow the podcast of this to be delivered to us overseas.



Local Items
Tablets? Well, while the rest of the education world is reaching out for the iPad, Thailand's cheapskate government has looked only at unit cost and decided to go with the Chinese made tablets (from ZTE, Huawei -- there's a surprise -- and Lenovo) with a price of $75 per unit. Batteries not included I should not wonder. Not that they have given any thought to the software and the Bangkok Post report highlights the critics who say "the lack of suitable educational content was the main drawback at the moment". Odd that, other counties manage: maybe it is the lack of serious content providers. We are also told that the other criticisms relate to "whether schools or parents will be able to monitor children's use of the devices and prevent the use of inappropriate content." They really have no idea, do they?

As an example, I saw this link on a Tweet. It is from Fast Coexist and concerns the use of iPads by farmers. I can already hear local politicians grumbling in disbelief. Farmers can't have iPads. IN East Africa, Mexico and South America, indeed they can and one of the reasons that the cooperatives buy these for the farmers is that the learning curve to master the iPad is much shorter than that of traditional computers because the device is so intuitive. Note that, Thai politicians.

In another tweet, a local user was happy with the service he had from Maccenter in Fortune Town. They have also helped me there a couple of times in the past.



Graham K. Rogers teaches at the Faculty of Engineering, Mahidol University in Thailand. He wrote in the Bangkok Post, Database supplement on IT subjects. For the last seven years of Database he wrote a column on Apple and Macs.